The 5 Worst NFL Free Agent Signings in 2015
Free agency is a time for NFL teams to break out their checkbooks and make splashy moves. Every so often, a team will sign a high-priced free agent who comes in and favorably alters the trajectory of their franchise. Other times, teams that are desperately wanting to give their fan bases something to be excited about will wildly overpay for free agents who underperform and ultimately set their franchise back even further. While having a subpar Draft can definitely be detrimental to the future of a franchise, nothing can derail a franchise's future quite like wasting millions of dollars in cash and salary cap space on a free agent who ends up flopping.
With that, here is a look at the five worst free agent contracts of the 2015 NFL offseason.
1.  LeSean McCoy, running back, Buffalo Bills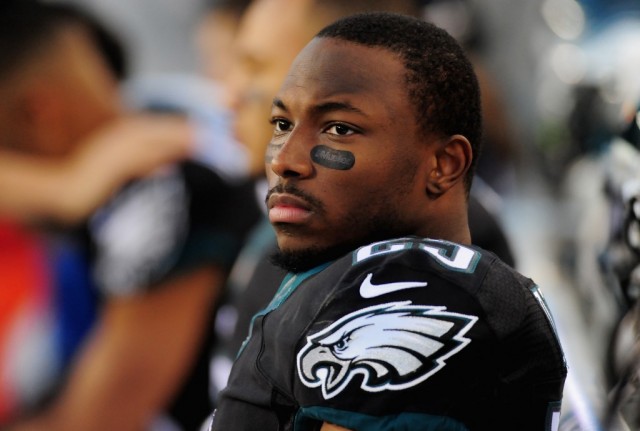 Contract Details:  5 years, $40 million with $26.5 million guaranteed.
This one comes with a bit of a caveat as McCoy wasn't technically a free agent signing, but he did agree to his new contract shortly after changing teams, so we chose to include him in our list.
In case you missed it, McCoy was traded by the Philadelphia Eagles to the Bills in a shocking blockbuster trade that ultimately proved to be just the tip of the iceberg in Chip Kelly's 2015 offseason plans. The 2013 NFL rushing champion was looking for a contract extension from the Eagles that Kelly apparently wasn't willing to approve. While he was initially disappointed in being traded to Buffalo, Rex Ryan and the Bills gave McCoy the lucrative contract extension he was looking for and the two sides appear to be pleased with the move.
This contract would have made sense two years ago, as McCoy saw his production take a significant slide in 2014. The six-year veteran will be 27 at the start of the 2015 season, and will be playing behind a Bills offensive line that was well below average in 2014. When you combine the Bills' subpar offensive line with a running back that is rapidly approaching the proverbial NFL running back wall, it wouldn't be the least bit surprising to see Buffalo get a relatively low return on their investment in McCoy.
2.  Julius Thomas, tight end, Jacksonville Jaguars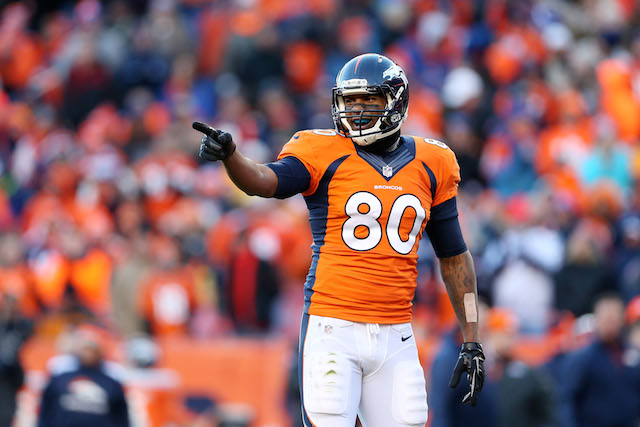 Contract Details:  5 years, $46 million with $24 million guaranteed.
The Jaguars surprisingly forked over big money for a tight end who has missed 28 regular season games in four seasons and who quite possibly may be the worst blocking tight end in the NFL. There is no arguing that Thomas is a dynamic play-maker in the passing game, as the former college basketball player has caught 24 touchdown passes in 24 regular season games over the past two seasons. With that being said, Thomas has had the privilege of catching those passes from Peyton Manning. Red flag No. 1 should have been that fact that the Oakland Raiders did not pursue the 6-foot-4 tight end. New Raiders head coach Jack Del Rio, who came from the Denver Broncos, got to see Thomas every day in practice in Denver, was in desperate need of a tight end this offseason and had a practically unlimited amount of salary cap space to work with. Yet, he still chose not to pursue the two-time Pro Bowler. If that weren't enough, many of Thomas' former teammates in Denver have serious doubts about his passion for the game of football.
3.  Dwayne Harris, wide receiver, New York Giants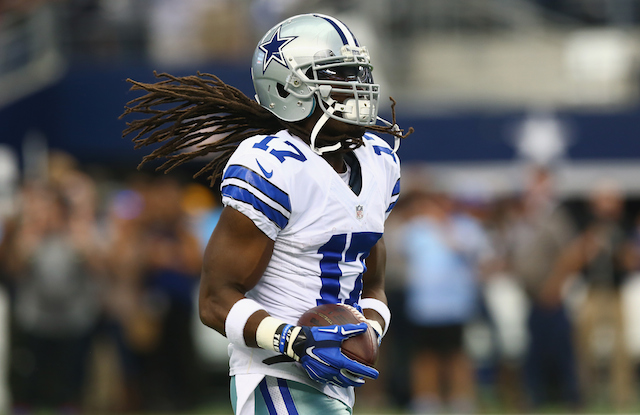 Contract Details: 5 years, $17.5 million with $7.1 million guaranteed
This contract is a real head-scratcher. Harris has caught 33 passes for 418 yards in his four NFL seasons, meaning he gives the Giants little to no value as a wide receiver. He was known more for his prowess as a punt and kick returner with the Dallas Cowboys, but even so, his production as a returner in 2014 – 24.7 yards per kickoff return, 9.2 yards per punt return, and zero return touchdowns — in no way warrants this type of contract.
4.  Josh McCown, quarterback, Cleveland Browns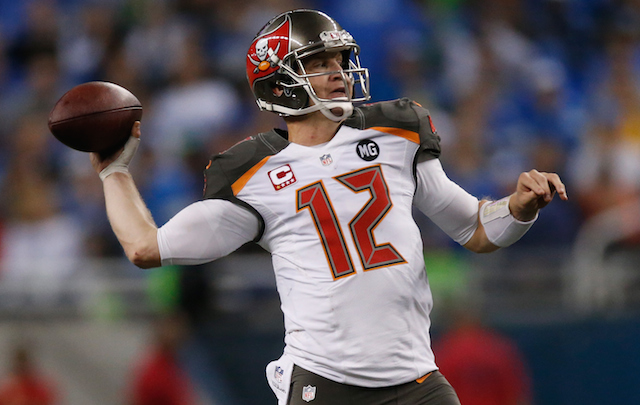 Contract Details:  3 years, $14 million with $6.25 million guaranteed.
The Browns' decision to sign McCown to this type of contract was puzzling. Granted, their quarterback situation is nothing short of a disaster with Brian Hoyer leaving to sign with the Houston Texans, and Johnny Manziel still in a rehabilitation program. But it's hard to believe that signing McCown solves any of their problems. Outside of an impressive stretch with the Chicago Bears in 2013, where he had a 13:1 touchdown to interception ratio, McCown has looked like nothing more than a veteran's minimum type of player throughout the course of his 12-year NFL career. After signing a similar contract with the Tampa Bay Buccaneers a year ago, McCown led the Bucs to the worst overall record in the league going 1-10 as a starter with 11 touchdown passes and 14 interceptions in 2014.
5.  Torrey Smith, wide receiver, San Francisco 49ers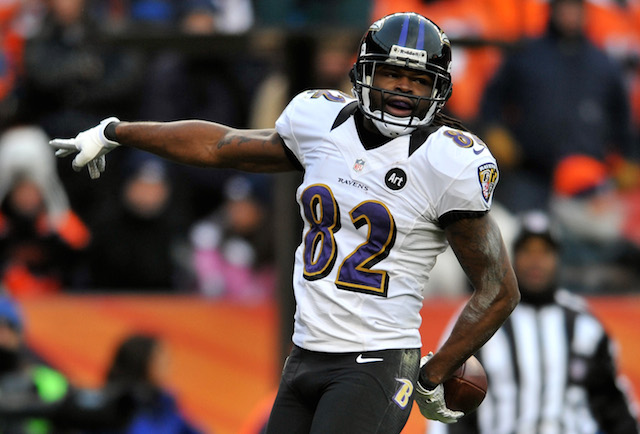 Contract Details:  5 years, $40 million with $22 million guaranteed.
Smith's contract isn't totally outrageous, but it's hard to justify paying this much for a guy who has never caught more than 65 passes in a single season, has one 1,000-yard receiving season in his career, and who has never shown signs of being anything more than a solid No. 2 wide receiver. With the 49ers, Smith will pair with Anquan Boldin to give Colin Kaepernick two solid, but far from elite, options on the outside. For San Francisco to get an ample return on its investment, Smith will need to develop into a guy who can catch 75 passes for around 1,200 yards on an annual basis. Given that he has yet to accomplish said feat as a professional, it's hard to believe that he will be able to do so going forward with a quarterback who is as erratic as Kaepernick.
All contract data courtesy of Spotrac, all statistics courtesy of Pro-Football-Reference.