The 6 Greatest Basketball Movies of All Time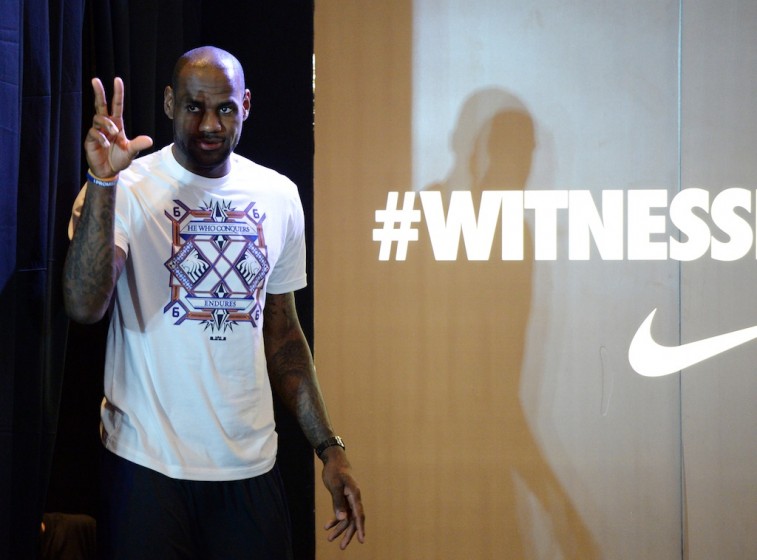 Is Space Jam 2 in the works? Will Lebron James star in it? All of those questions and then some have arisen in recent weeks. The rumors started swirling when Warner Bros announced that it had signed a deal with the basketball star to start developing projects for him.
James wouldn't be the first NBA star to appear in a feature film—take Michael Jordan in the first Space Jam. Neither would it be his first film appearance, as he just had a prominent role in Judd Apatow's Trainwreck. However, a basketball movie featuring James along with the all of our favorite Looney Tunes would assuredly be terrific. After all, who doesn't like the original Space Jam?
While there's already extensive circumstantial evidence surrounding the likelihood of a new Space Jam, the project seems to be under the microscope, speaking to the one thing we know to be true: Until something's finalized,nothing is certain—whether it's in the sports or movie industry, or when the two collide. That doesn't mean that we can't envision what a Space Jam 2 would include.
Let's be honest, basketball movies that feature legitimate basketball stars as actors have usually turned out pretty well. Even non-basketball movies starring basketball players (cough…Kaazam) aren't all that bad if only because it's interesting to see the star athletes out of their element. Sure there are flops — Like Mike, or Rebound starring Martin Lawrence — but more times than not, they do some justice in depicting the game that we all love. Based on that, here are six of the best movies that don't just include basketball, but are about the game itself.
1. He Got Game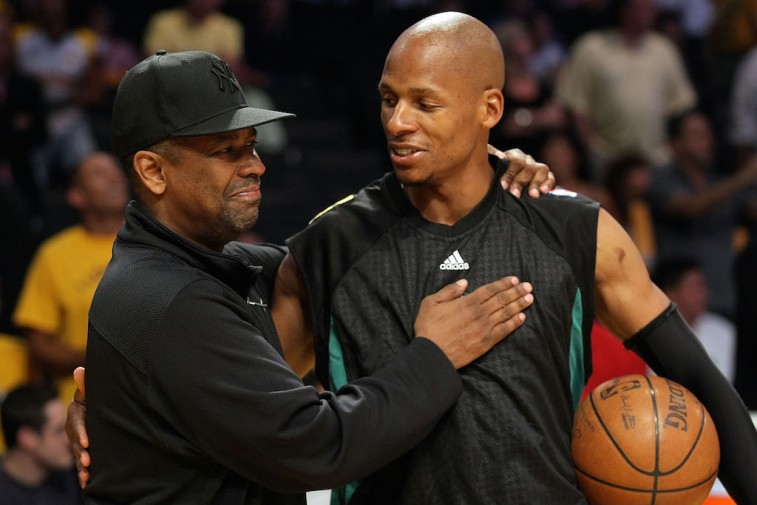 Not one of the more heralded films on this list, He Got Game has become a cult classic. Coming out in 1998, it stars a young Ray Allen with the talented Denzel Washington. You know it's iconic when you can currently buy a Jesus Shuttlesworth jersey online—the character Allen played, who as a high school senior in the movie was one of the nation's top recruits. While it was well before the one-and-done era, as Washington attempts to get his son to commit to a local state school in order to get set free from prison, director Spike Lee highlights many of the various problems with the recruitment process.
Furthermore, despite that then 23-year-old Allen had no acting experience, he looked like a season veteran on the screen alongside Washington. And as the movie ends with the two playing one-on-one against each other—a father who had taught his son how to play many years ago—Allen's immense talent wasn't just evident, but apparently Denzel isn't too shabby on the court either.
2. Space Jam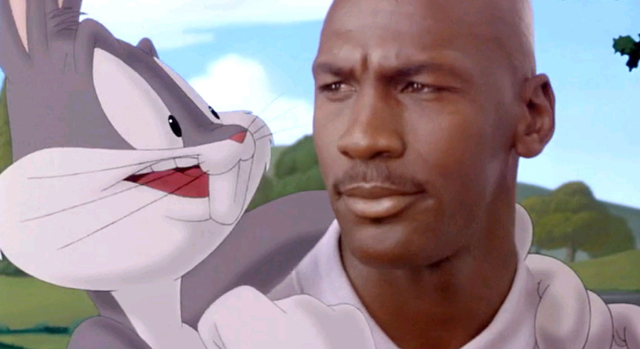 Whether or not there's a Space Jam 2, as previously referenced, Space Jam will always go down as one of the best. First off, the cast of this 1996 movie—the non-animated members at least—were some of the best basketball players in the world. You had Michael Jordan, Muggsy Bogues, Larry Bird and Patrick Ewing among others who all had their basketball ability stolen by a group of tiny aliens led by none other than Danny Devito. Strange enough, the Dream Team in the 1996 Olympics vaguely resembled the Monstars' starting lineup, which just happened to have been some of the best talent ever.
And furthermore, it appeals to kids and adults. Watching a young Michael Jordan soar through the air for his first drunk could inspire any kid out there to want play the game. There's also the hilarity that ensues when the Looney Tunes attempt to lace up for action. At the end of the day, Space Jam was and always will be a hit because it combined two opposite universes: cartoons and the NBA.
3. Hoosiers
In a state where basketball reins supreme, Hoosiers is the perfect depiction of a high school basketball Cinderella story. Coach Norman Dale, washed up yet formerly successful, is played by Gene Hackman, and turns a group of undersized, un-athletic misfits into state contenders. This movie really epitomizes what Indiana basketball—but also any school lacking athleticism, just not ability—is all about: top-notch shooting and sound fundamentals. While it maintains a relatively typical underdog story line, Hoosiers successfully coupled really good basketball with what the game's all about.
4. Coach Carter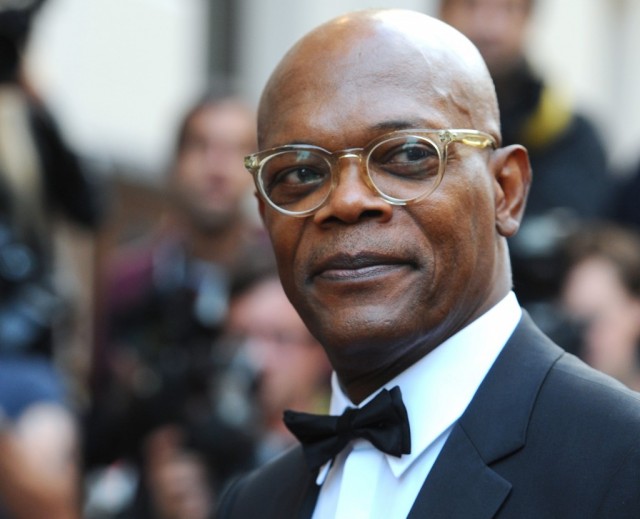 Another high school basketball movie, Coach Carter doesn't take place in rural Indiana, but oppositely in the inner city of Richmond, California. Samuel L. Jackson plays a tough, fair coach who doesn't take anything but success from his players. The team had its ups and downs—some of which Jackson enabled as he locked his team out of the gym until their grades were up to par at one point—but just as any heart-warming story entails, they rallied together, found an identity, and played terrific basketball by the season's end. Oh yeah, it also was based on a true story: the 1998-1999 Richmond Oilers.
5. Blue Chips
Different from some of the other movies on this list, this film isn't quite the heart warmer, but more so the hard-hitting truthful tale. It couples Nick Nolte as a college basketball coach with Shaq and Penny Hardaway as star players. The story chronicles Nolte's struggles as a coach of a failing team with the imminent booster pressure to pay for players. While that practice has allegedly become less common in this era of the NCAA, there's no doubt it still goes on. And as any college coach of a successful program will tell you, when the team isn't winning, the pressure begins to build. As Nolte finds out, all it takes is a few looks in the wrong direction, and the next thing you know, some of the nation's top recruits wind up in your program. Well…that, or if your name is John Calipari.
6. Finding Forrester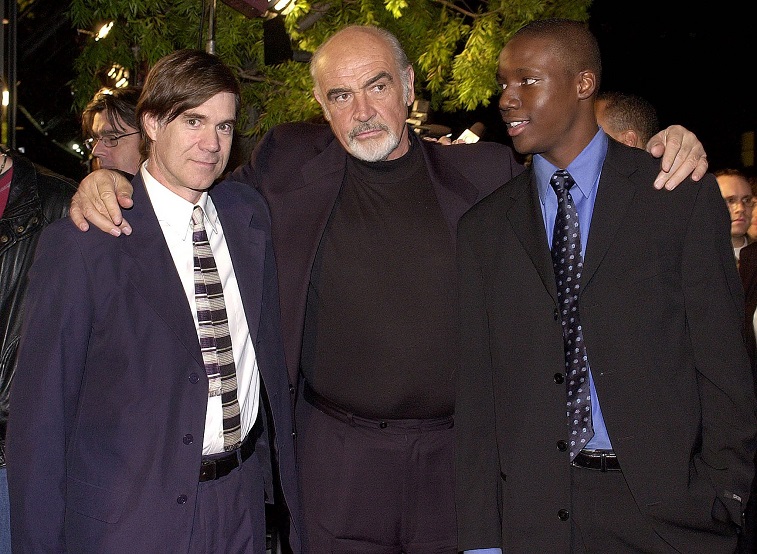 This is the least basketball-related movie on this list, though still plenty about the game. It's about two characters' lives: Jamal Wallace, a New York City star high school basketball player who also happens to be a genius, and William Forrester, a reclusive novelist. While the relationship between the two characters glues you to the screen, the basketball storyline is far more relevant. Wallace winds up getting offered a full scholarship to one of New York's top prep schools, and despite his academic excellence, is really only expected to play basketball there.
His situation isn't too different than many top players today; grow up one place but graduate from a prep school. These schools have become segues between high school and college basketball, especially in the one-and-done era. Either way, Wallace's skills both in the classroom and on the court give Finding Forrester a unique perspective of the high school basketball world.