The Top 6 Male Athletes in America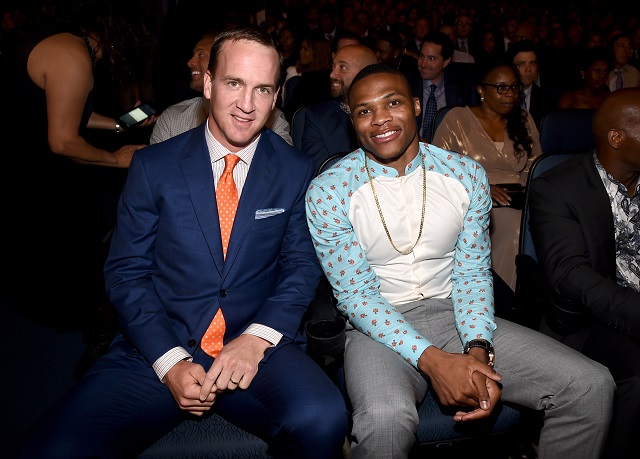 Public image is what separates the truly A-list athletes from their peers off the field and the courts, and can be the difference between ending up with Charles Barkley money and Michael Jordan money. That is to say, popularity begats endorsements, endorsements begat more endorsements, which lead to more popularity, which leads to more cash. While that's not the end all be all of athletic prowess, its certainly true that fame leads to fortune which leads to more fame.
As such, keeping a pulse on which athletes are the most recognizable amidst the general public can be an interesting and eye opening experience, particularly when you're embroiled enough in the sports world that you've perhaps lost touch with what the lay person thinks about, say, the elevated cornerback play in the NFL or the number of defensive shifts happening in baseball. So, when Harris Interactive reported the findings of a new poll to find the most popular athletes in the country, we keyed in.
That said, this is a poll of just over two thousand people, and in a country that numbers over 300 million, it's probably best to take these results with a grain of salt. On the other hand, Harris maintains that this is a representative poll, and we can't say we're all that surprised at most of these results.
6. Kobe Bryant, Guard, Los Angeles Lakers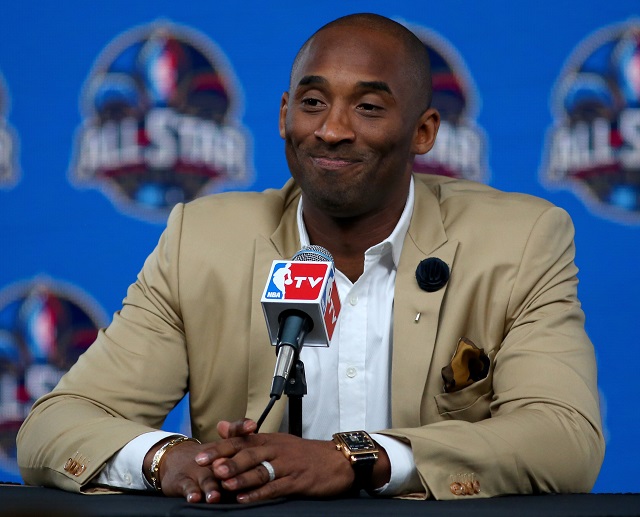 Not even death — or at least a career altering Achilles' tendon injury — can keep Kobe Bryant down. The Black Mamba, who has transitioned seemlessly into the Clint Eastwood-styled elder statesman of the NBA, has managed to keep his hype train rolling even after being sidelined for most of the year last season: with the Lakers mired in mediocrity, Bryant only managed to see the floor for six rather underwhelming games as the purple and gold went 27-55 over the regular season in 2014. He followed that up with another lackluster season in 2015.
His secret? Well, for one, Kobe's always been a charming dude, and for another, his Twitter feed is routinely hilarious. We're sure Kobe's bummed about how this offseason went, since the Lakers wiffed on Kevin Love (via trade), Carmelo Anthony, and LeBron James, but at least they got Carlos Boozer.
5. Dale Earnhardt Jr., Driver, NASCAR
Repping for the smaller sports, Dale Earnhardt Jr. is the sole athlete on this list that isn't from one of the Big Four of American sports. Earnhardt Jr. actually saw the biggest move up in the top six, cruising all the way to a tie with Kobe in the popularity vote. As for his fifth place, well, as Ricky Bobby and Cal Naughton Jr. once said, you can't have two number ones, because that would be eleven.
4. Peyton Manning, Quarterback, Denver Broncos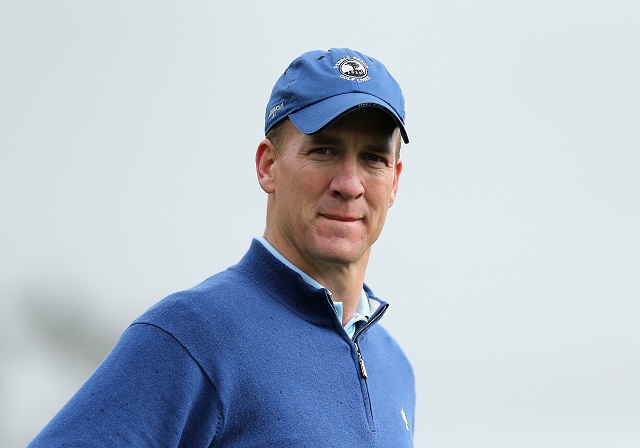 Proving that the quarterback really is the star of the show, the elder Manning brother stands as the most popular NFL player on the poll — no surprise when you consider that he was the engine behind football's best offense of all time, forever. At 38, and in the midst of his post-surgery renaissance, Manning still looks like one of the best players in the NFL — to say nothing of his fantasy football dominance last year, which had millions of draftees shaking their heads and crying into their beers as the season went on.
3. Derek Jeter, Short Stop, New York Yankees
Moving up three spots from last year's poll, the increased interest in Jeets has got to be linked to the fact that he bowed out of the game on his own accord — thus providing anyone who wants to talk about Jeter a perfect platform to do so. He's just such a perfect embodiment of what the league wants their players to be: a blank canvass that they can hold up as a Rorschach test to people who dig baseball. We still miss you, Mr. October.
2. Michael Jordan, Guard, Chicago Bulls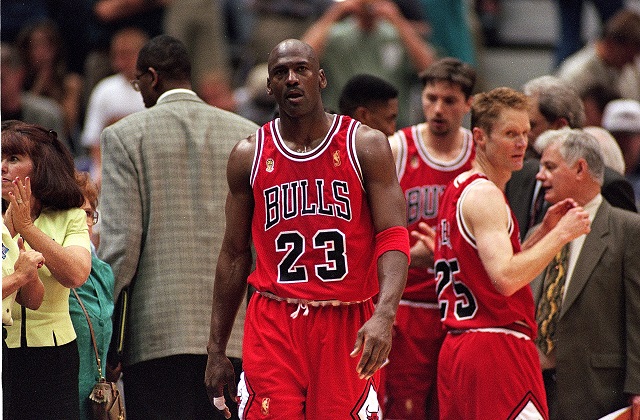 In a direct swap from last year, Michael Jordan cedes the No. 1 spot to last year's No. 2, a switch that still seems a little yucky for those of us who grew up with the sheer and utter dominance that was His Airness in his prime. From the Harris poll breakdown, "Different groups have their different favorites. For men, LeBron James is number one, but for women it's Michael Jordan. There are also generational differences. Millennials and Baby Boomers say LeBron James is their favorite sports star, while for Gen Xers it is Michael Jordan." The report goes on to note that, "[P]olitically, there are differences on the issues of today as well as who is the favorite sports star. Republicans say it is Derek Jeter, Democrats say it is Michael Jordan, and Independents say their favorite sports star is LeBron James." Whatever. We still want to be like Mike.
1. LeBron James, Forward, Cleveland Cavaliers
But we've got to acknowledge that King James has had one hell of a year making his way to the top of the popularity charts — especially in the wake of The Decision 1.0, when he bailed on Cleveland and fell all the way out of the top 10. He has reascended the popularity mountain by returning to the Cavs, and has now surpassed basketball's most visible icon. Everyone likes LeBron James again — enjoy it while it lasts.