The 7 Best NBA Players to Come Straight From High School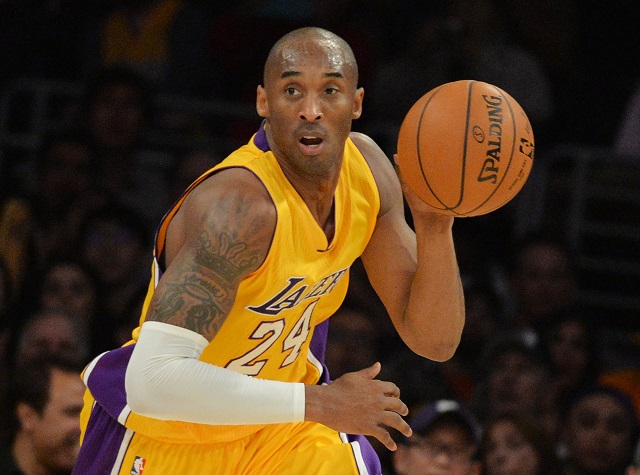 Once upon a time, society didn't have to deal with the "one-and-done" moniker. For a brief period, the National Basketball Association was content to let high schoolers make the jump to the highest level of the sport. It didn't matter if these kids were ready. Whether they couldn't get into college or thought they didn't need it, no one was stopping them from making that major leap. Of course, this proved to have mixed results. Some prep stars who went from high school to the NBA continued to shine, but others barely made a name for themselves in the league.
Here's a look at the seven best NBA players who came in straight from high school.
1. Tracy McGrady
Tracy McGrady came to the NBA out of Mount Zion Christian Academy. The Toronto Raptors took him with the ninth overall pick in the 1997 NBA Draft, and it wasn't long before T-Mac became one of the most dominant scorers in the National Basketball Association. At 6-foot-8, the shooting guard-small forward combo was explosive above the rim and had ridiculous outside range.
From the 2000-2001 season until 2006-2007, McGrady made seven consecutive All-Star Games. During that span he also won two NBA scoring titles and was an All-NBA First Team selection twice. However, T-Mac was never able to reach his full potential due to a career consistently hampered by injuries. It was truly an unfortunate tale.
2. Shawn Kemp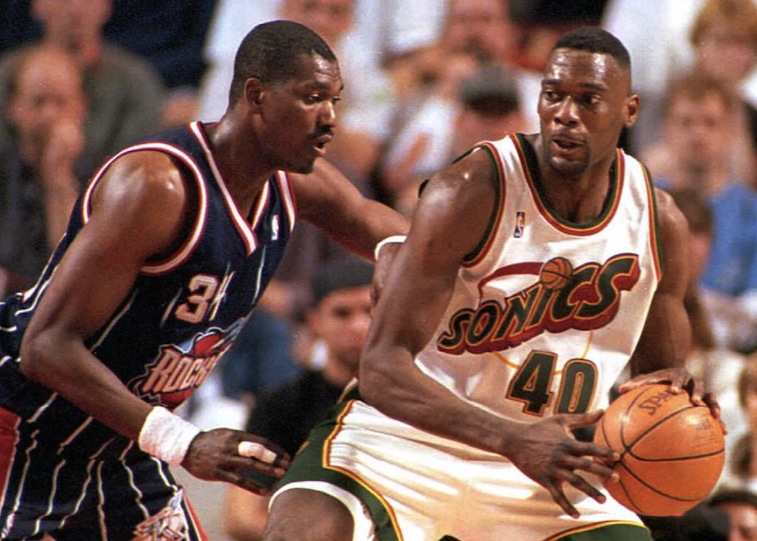 Shawn Kemp was enrolled at Trinity Valley Community College, but he never stepped on the floor for the school. Therefore, when the Seattle SuperSonics selected him with the 17th pick in the 1989 draft, they were going strictly off his high school tape. And boy, did they make a good choice. During his prime, he was one of the best power forwards in the NBA, and was recognized as such by making six All-Star Games.
On top of that, Kemp was an absolute beast and a ferocious dunker. Let's just say there was a reason they called him the "Reign Man." If you were guarding the paint and you saw Kemp coming your way, the move would be to stand aside. He had an affinity for putting people on a poster.
3. Dwight Howard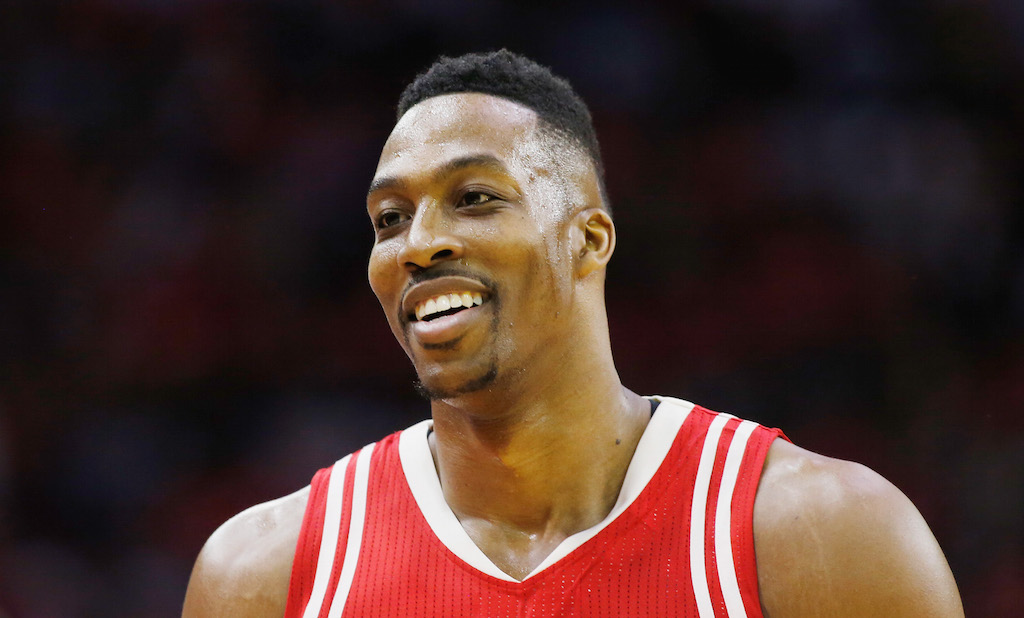 When the Orlando Magic took Dwight Howard with the first pick in the 2004 NBA Draft, they were hoping he'd grow into one of those rare two-way centers who can dominate on both ends of the floor. Mission accomplished. Over his 12 seasons in the NBA thus far, Howard is averaging 17.9 points, 12.7 rebounds, and 2.1 blocks per game.
He's been to the All-Star Game eight times, won the NBA Defensive Player of the Year award three times, and has been selected to the All-NBA First Team five times. The only real issue the Magic ever had with Howard was that he eventually no longer wanted to be part of the organization. Fortunately, the Houston Rockets have mostly enjoyed having Howard roam the paint for them these past threeseasons.
4. Kevin Garnett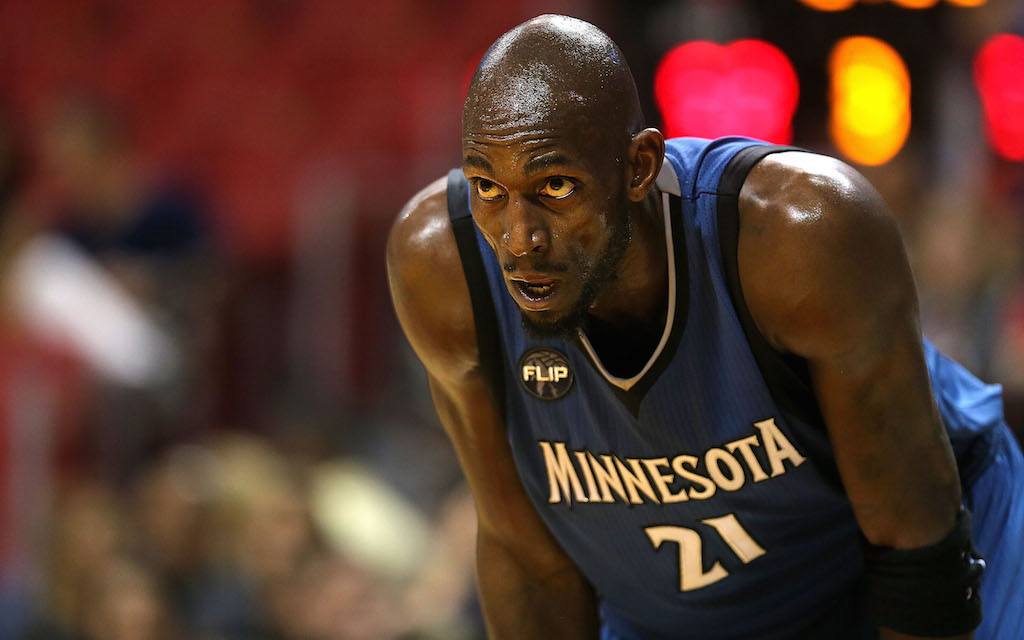 Kevin Garnett paved the way for a new crop of high schoolers who went straight to the NBA when he was taken by the Minnesota Timberwolves with the fifth pick in the 1995 draft. Garnett was, and still is, all passion and intensity — a guy who truly wears his heart on his sleeve. He's now been in the NBA for 20 years and has accomplished it all. He's a 15-time All-Star, a nine-time All-Defensive First Team selection, a four-time All-NBA First Teamer, a Defensive Player of the Year, an MVP, and an NBA champion. When it comes to Garnett, nothing is impossible.
5. Moses Malone
Moses Malone became a member of the ABA's Utah Stars in 1974 after he was drafted out of Petersburg High School as a 19-year-old. His time in the NBA started in 1976, when the leagues merged, and he would turn into a dominant center during his second season with the Houston Rockets in 1977-1978.
Nicknamed "The Chairman of the Boards," Malone was a rebounding machine and would average 12.2 a game for his NBA career. On top of that, he averaged 20.6 points per contest, played in 12 All-Star Games, was a part of the All-NBA First Team four times, won three MVP awards, and took home the NBA championship in 1982-1983. Of course, who could forget that Malone is not just a member of the Hall of Fame, but also one of the 50 greatest players in NBA history.
6. Kobe Bryant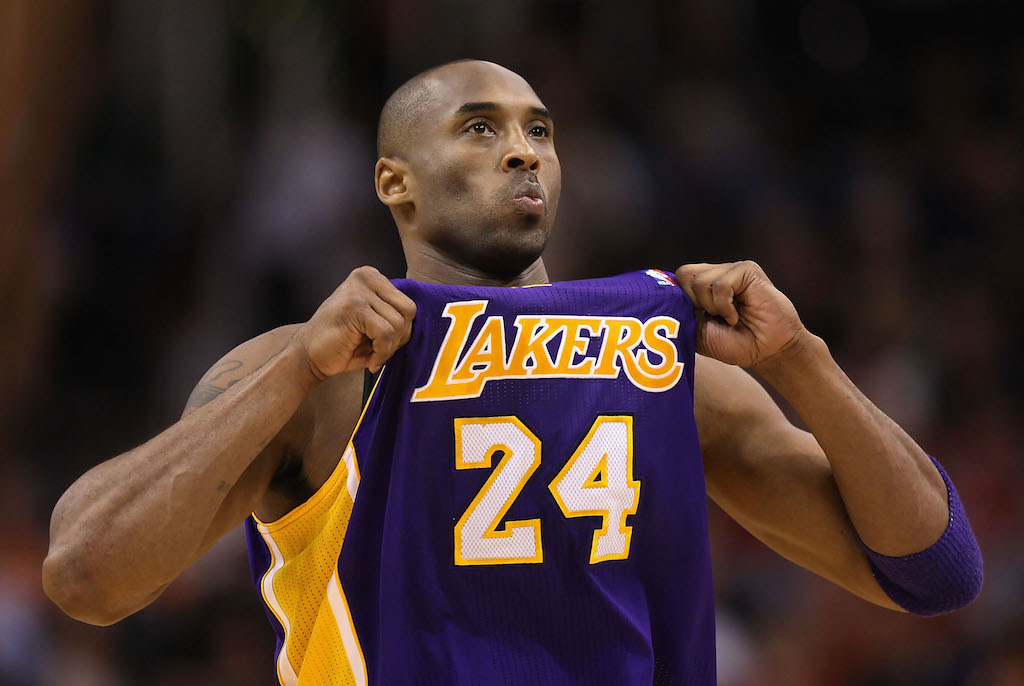 If only the Charlotte Hornets knew what they were getting when they selected Kobe Bryant with the 13th pick in the 1996 NBA Draft. Perhaps, then, they wouldn't have traded him to the Los Angeles Lakers for Vlade Divac. But that's what ended up happening, and Bryant's done nothing but put together a Hall of Fame career ever since.
The Black Mamba is a 18-time All-Star and one of the most prolific scorers in NBA history — his 33,412 career points puts him at No. 3 on the NBA all-time scoring list. Bryant's won the scoring title twice, been a member of the All-NBA First Team 11 times, made the All-Defensive First Team nine times, and was MVP in 2007-2008. But let's be honest: The thing that probably matters to Bryant the most is NBA championships. Fortunately for him, he's got five of those bad boys.
7. LeBron James
LeBron James was anointed "King James" even before the Cleveland Cavaliers took him with the first overall pick in the 2003 NBA Draft, and he's more than lived up to the name. With his absurdly high basketball IQ, Magic Johnson-like vision, and a body built like a freight train, James has risen to the top of the NBA elite.
Over his 13 years in the league, 'Bron has averaged 27.3 points, 7.1 rebounds, and 6.9 points per game. He's been to the All-Star Game 12 times, been named an All-NBA First Teamer nine times, and was a member of the All-Defensive First Team five times. James has also won the MVP award four times and secured back-to-back NBA championships, in 2012 and 2013. Every time he steps on the floor, there is a strong possibility you may end up witnessing greatness. And really, is there anything cooler than that?
Other high school hits and several misses
There is a big difference between being prepared to battle with the big boys and being in way over your head. History is littered with individuals who had no business taking the direct route to the NBA from high school. Remember Kwame Brown? Of course you do. The kid left Glynn Academy with all the promise in the world. He bypassed college, was selected first overall in the 2001 NBA Draft by the Washington Wizards, and proceeded to have a career that saw him average 6.6 points and 5.5 rebounds per game. That's not exactly what you're looking for from a 6-foot-11 center. Clearly he wasn't ready to take his talents to the NBA.
Sometimes things did work out for these young hopefuls. Take Amar'e Stoudemire for example. He was the ninth overall pick in the 2002 draft and he's put together a solid career. Stoudemire has made six All-Star Games and has career averages of 19 points and 8 rebounds per game. Had he not battled injuries over his 13-year career, the 6-foot-10 power forward may have made more than one All-NBA First Team.
Unfortunately, we'll never know. The truth is, that's the risk teams took when they opted to go with a kid straight from high school. Sometimes you end up with a Brown. Other times you end up with a Stoudemire. And sometimes, if you're lucky, you end up with something much, much more.
Statistics courtesy of Basketball-Reference.