The 7 Best-Selling NBA Jerseys Right Now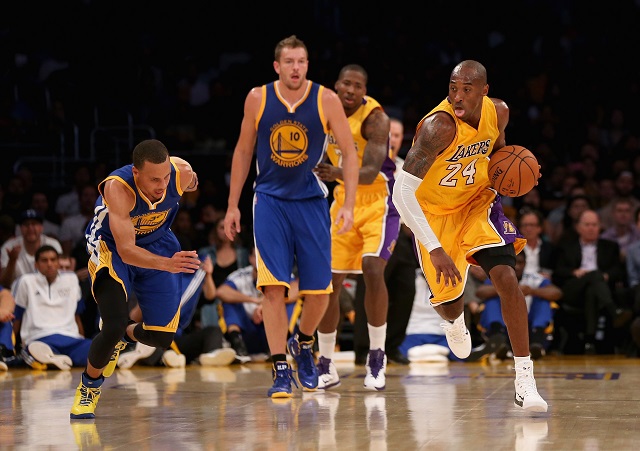 The best way to keep track of the NBA's star power is jersey sales. Well, in a perfect world, you'd tally endorsement deals, All-Star votes (the starters are fan-voted), and get every player in the league to vote on who is the best, while not allowing them to vote for themselves. And that'd still be missing the point, because for every Beats commercial with a played-out soundtrack, there's a host of devoted fans who are repping their favorite player and team in a jersey.
It's also worth pointing out that this is one of the fun side effects of free agency and midseason trades — it's possible to follow a player's popularity from team to team as visible commercial support follows them throughout their careers. All data are provided by the NBA Store and Adidas, courtesy of ESPN.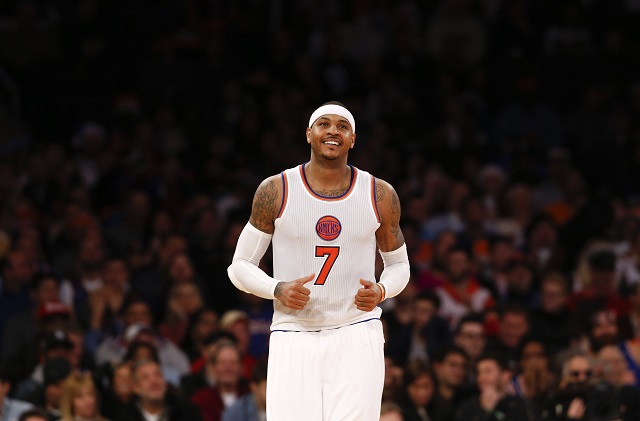 7. Carmelo Anthony
The Knicks are not a very good basketball team. That's understood by everyone involved, but this year was always about clearing house in order to lay a fresh foundation for 2015. General Manager Phil Jackson is going to be able to build around loads of cap space, a clean slate, and Carmelo Anthony. Is it any surprise that 'Melo is selling so many jerseys?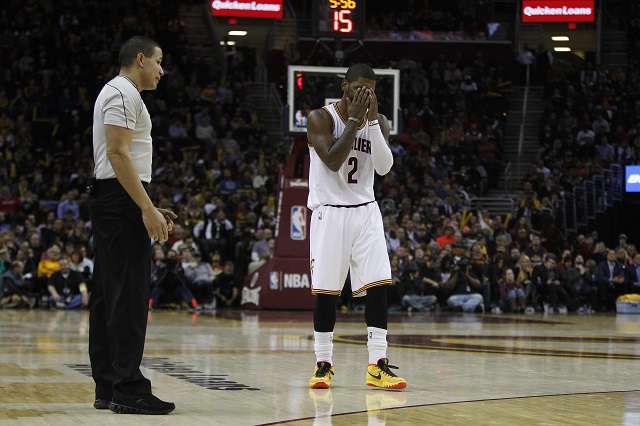 6. Kyrie Irving
The young hope for the Cleveland Cavaliers, Irving is the only one of their big three (rounded out by LeBron James and Kevin Love) to be on a long term contract with Dan Gilbert's team, and his otherworldly handles have always made him a joy to watch. With the Cavs struggling mightily, it's not impossible to believe that James and Love could bounce, leaving Kyrie and his jersey as the best thing about Cleveland basketball.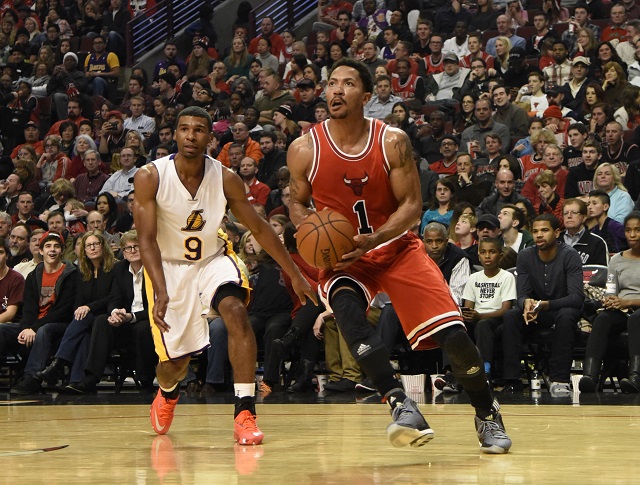 5. Derrick Rose
While Rose hasn't recaptured the game that made him the league's youngest MVP in 2011-2012, he's also not watching the game from the sidelines in a suit. Here's hoping that he's able to return to his old form at least intermittently in the near future.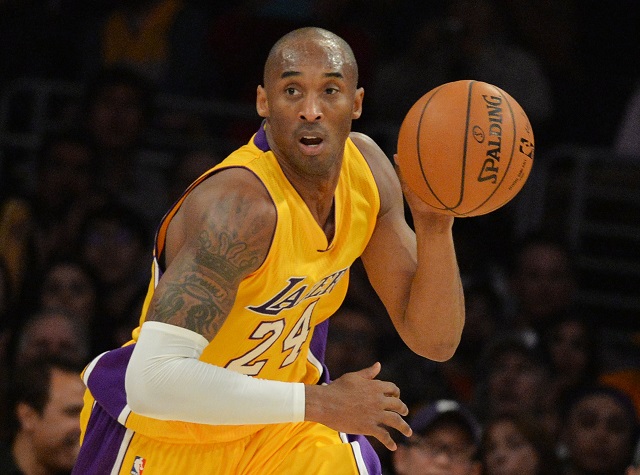 4. Kobe Bryant
Being stuck on a fairly talentless Los Angeles Lakers squad has actually done some wonders for Bryant, or at least the appreciation of his game from NBA fans as a whole. At 36, Kobe's been nearing the end of his career in the National Basketball Association for a couple of years now, but watching him gamely try to play through a deteriorating body with zero help from his teammates or coaches has surely helped his jersey sales.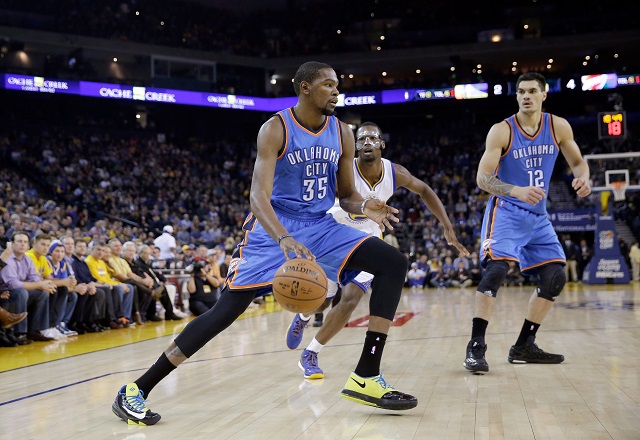 3. Kevin Durant
Durant's position near the top of this list is both expected and understandable at this point in his career. He seems poised to reign as the best player in the NBA once LeBron officially loses his step, provided Anthony Davis (No. 15 on the jersey sales list, incidentally) doesn't keep improving at the rate that he is.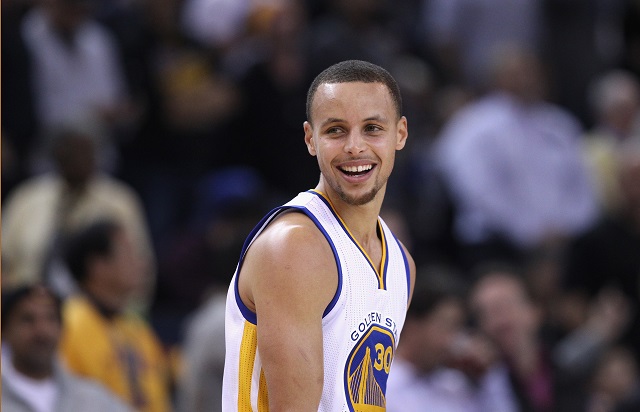 2. Stephen Curry
There's a strong argument to be made that Steph Curry is the best player on the league's best team. With that in mind and considering that he's been there for the majority of the Warriors' rebuild, being drafted shortly after the "We Believe" season and being a constant for the last half-decade or so, it makes sense why the best shooting point guard in the NBA would be selling so many jerseys.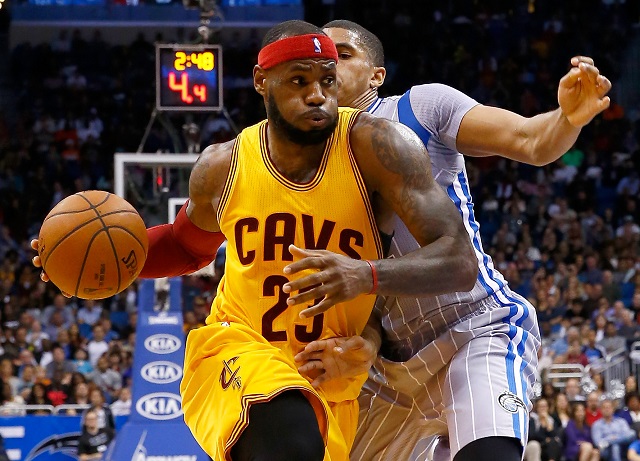 1. LeBron James
No surprises here: Everyone who wanted a James jersey had to swap over from the Miami Heat duds he was wearing a year ago, and all those fans who burned their LeBron apparel when he left in 2010 were almost certainly more than ready to go out and buy new duds for LeBron's return to the franchise.
For more information on jersey sales, click here.