The 7 Greatest Sports TV Shows of All Time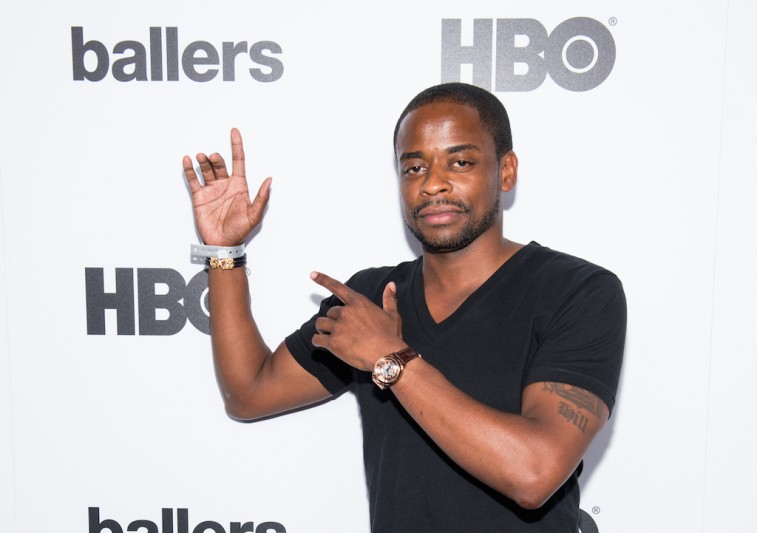 There is an undeniable correlation between sports and our favorite television shows. With sports, we don't watch the games and hope for a victory. That would be too simple. When our favorite team loses, we lose. When they come out on top, we too are victorious. In our minds, the players themselves aren't just playing for their livelihood, they're playing for our sanity.
This is the nature of sports fandom. And if you think this is nuts, just think about how some people are with their favorite TV programs.
Common sense tells us that our shows are nothing more than actors playing a role in a fictionalized world. The words aren't their own, but rather lines of dialogue written on a page and relayed for our enjoyment. And even though we know, sometimes common sense is thrown out the window. Sometimes, one can feel so strongly about a show that the characters become real; the words they speak ring true. We feel for the characters as if they were our friends. We connect with their problems, we relate to their struggles, we see ourselves through them. It may be fake, but that's the power that comes from great television. And when you combine sports and TV, the possibilities are endless.
In HBO's new series Ballers, starring Dwayne Johnson, we find ourselves watching a show with the potential to one of those classic sports programs that people talk about for years to come. This piece of television is not just a look at what life is like as a big-time NFL player, it's about not letting the fame, popularity, luxurious lifestyle get the best of you. It's about how hard it is to reach the top, but how easy it is to hit the bottom.
So, in honor of a show that does an excellent job of showcasing sports and entertainment, we decided to shed some light on other programs that have done the same. With that, here's a look at the seven best sports television shows ever.
7. Hang Time
If you were one of those kids who got up early on Saturday to watch NBC's awesome morning block of television, then you are probably well aware of Hang Time. If you didn't fall into this group of people, then we feel bad for you. You most certainly missed out.
This show focused on those associated with the Deering Tornados boys' varsity basketball team — at the clearly fictional Deering High School. Hang Time was fun, entertaining, and made it actually seem like these kids could ball. And if you're one of those close-minded individuals who believes girls aren't good enough to play on guys' teams, then we suggest you look up Julie Connor (Daniella Deutscher); the girl who sets the series off by being the first female to play on the boys squad. Like Jesus Shuttlesworth, she got game.
6. Arli$$
Some people are skilled enough to play professional sports for a living. Some people are fortunate enough to get paid to write about those individuals. And others, the ones working behind the scenes, are the ones making sure the deals get done. These are the sports agents — and this particular world doesn't work without them.
Some of these movers and shakers are good at their job, while others are the best. Arliss Michaels (Robert Wuhl) is the latter. And as the central figure in HBO's sports comedy Arli$$, we watch as this super agent and his associates do whatever it takes to get the job done. As it says on IMDB: "Arliss Michaels is not a sports agent, he is a sports super agent. To his athletes and to the world around them he is God. He is like Jerry Maguire but without a conscience."
This show was funny, smart, interesting, and featured pro athletes. How could you not love that?
5. Global GUTS

We don't care what anyone says, Nickelodeon's Global GUTS most definitely counts as a sports television program. From 1992 to 1995 — when original program featured — each episode featured three kids from around the world competing against each other in a series of athletic events with only one goal in mind: Be the first to climb the treacherous mountain known as the Aggro Crag. To the victor go the spoils. And with it, a piece of the Crag itself. Do you have it? GUTS!
4. Eastbound & Down
HBO struck comedic gold when it first aired Eastbound & Down back in 2009. Centering on former Major League Baseball player Kenny Powers (Danny McBride), the show's plot was about a washed up relief pitcher who returns home to be a gym teacher. But let's be real, there's never been a program quite like this. Powers is irreverent, self-involved, delusional, and easily among the most ridiculous characters to ever grace the small screen. But through it all, it's about a guy who's bottomed out, yet still holds out hope for one last shot at greatness. Or at least that's what we've always tried tell ourselves.
3. Sports Night
Another home run from the brilliant mind of Aaron Sorkin, Sports Night was a thoughtful, sharp, and smart half-hour comedy-drama centering on the fictional sports news show by the same name. If you've ever imagined what it would be like to go behind the scenes of SportsCenter and witness the inner workings of the show, the interactions of the team behind it, and the drama that most definitely goes down, then this program is the one for you. The characters were deep and the dialogue was always on point. This program deserved more than two seasons on the air.
2. The League
For the folks at home who find themselves more than just a little obsessed with fantasy football, The League was written with you in mind. The characters in this show live and breathe for their league. Competition is fierce, jokes are taken to far, and the language is unbelievably raunchy. The endgame is simple: Win The Shiva at all costs. Fantasy football never felt so real.
1. Friday Night Lights
"Clear Eyes, Full Hearts, Can't Lose."
Friday Night Lights is a television show about the small football-obsessed town of Dillon, Texas. While the program itself focuses on the success and failure of the Dillon Panthers both on and off the field, this show, at its core, is really about family. It's about community and support and overcoming adversity. It's about learning, living, and growing up under immense pressure. It's about staying true to yourself and being there for the ones you love. When it comes to sports television programs, there's nothing quite like it.