The 7 Highest-Paid Athletes in 2015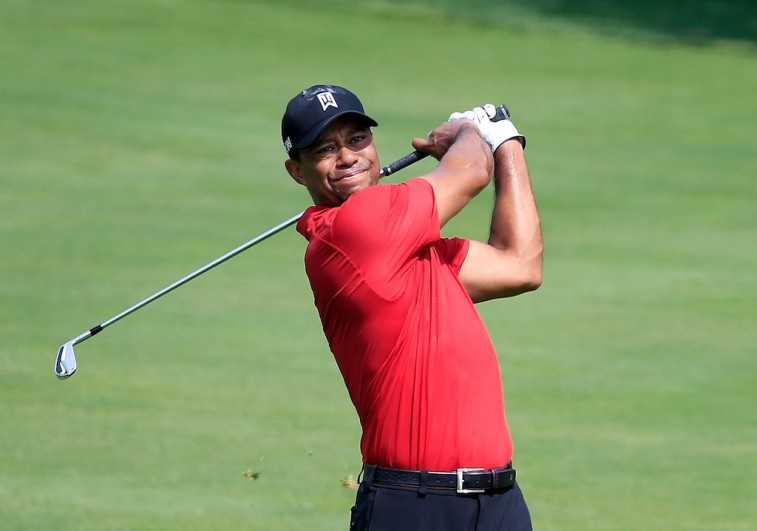 You are well aware that pro athletes make a ridiculous amount of money, but did you know that the 100 highest-paid athletes made $3.2 billion in total over the last 12 months? We didn't either. And we've never wanted to be professional athletes more.
But that is exactly what Forbes does. It crunches the numbers, organizes the information, and makes you realize that some folks simply have it better than you — financially speaking, of course. This time around, Forbes compiled its list of the world's highest paid athletes, and the we have a feeling you'll recognize most of the names. Yet, we're sure you're dying to know where their bank comes from. Leave it to Forbes to fill in the blank there too:
"Our earnings figures include all salaries, prize money and bonuses paid out between June 1, 2014, and June 1, 2015. Endorsement incomes are an estimate of sponsorship deals, appearance fees and licensing fees for the 12 months through June 1 based on conversations with dozens of industry insiders. We do not deduct for taxes or agents' fees and we do not include investment income."
Now that the groundwork has been laid out, the only thing left to do is get on with the list itself. With that in mind, here are the seven highest-paid athletes in 2015.
7. Kevin Durant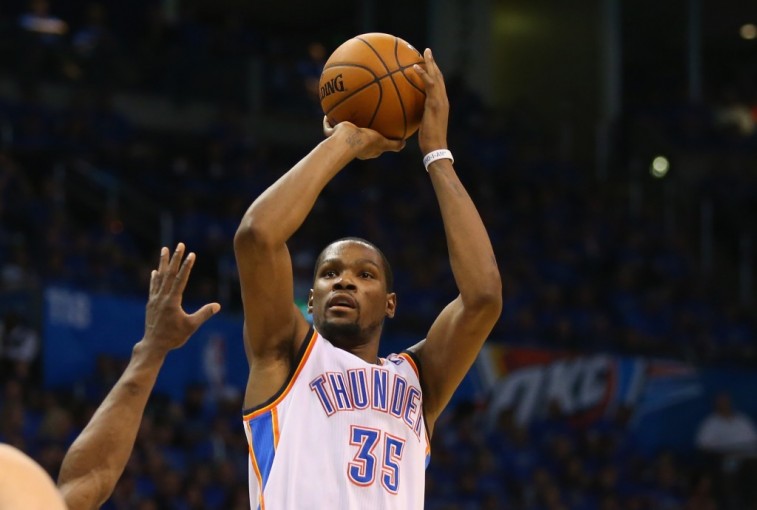 Sport

: Basketball

Total Earnings

: $54.1 million

Salary/Winnings

: $19.1 million

Endorsements

: $35 million
Despite a disappointing 2014-15 season, that saw him only play in only 27 games due to a foot injury, Kevin Durant's bank account never felt the brunt of the punishment. KD earned roughly $19 million from the Oklahoma City Thunder this past year, but we all know it's his endorsement money that makes the biggest splash. He signed a monster 10-year, $300 million deal with Nike back in 2014, and this arrangement will also pay him royalties. Along with that partnership, Forbes notes that Durant has sponsorship deals with companies such as BBVA, Sprint, Sonic, Panini, 2K Sports, Skullcandy. It's no wonder that KD's total earnings in 2015 hit $54.1 million.
6. LeBron James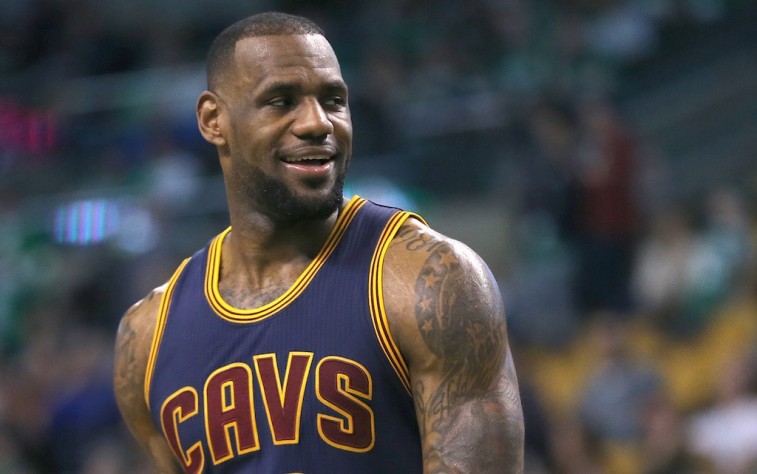 Sport

: Basketball

Total Earnings

: $64.8 million

Salary/Winnings

: $20.8 million

Endorsements

: $44 million
LeBron James may not be No.1 on this list, but his $64.8 million haul in 2015 still makes him the King of the National Basketball Association. James made $20.8 million from his salary with the Cleveland Cavaliers — and he's earned every last penny. In just his first season back with his original team, the King has taken this inexperienced bunch all the way to the NBA Finals. The task at hand isn't over, but he's still been making history along the way. Off the court, he took home $44 million in endorsements. James is affiliated with companies such as Nike, Kia, McDonald's, Coca-Cola, Samsung, and Beats by Dre. The list could go on, but we're sure you get the gist of it. Suffice to say, it pays to be the King.
5. Roger Federer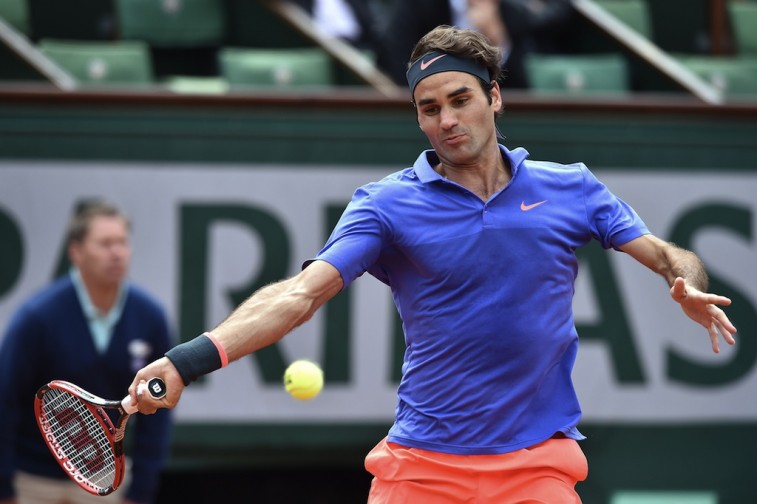 Sport

: Tennis

Total Earnings

: $67 million

Salary/Winnings

: $9 million

Endorsements

: $58 million
Roger Federer is currently the No. 2 ranked tennis player in the world. Yet, he is unquestionably, the highest-paid player on the tour. He may not be winning as much on the court ($9 million last year) as he used to — being 33 years old will do that do a pro — but he doesn't need a racket to keep raking it in. The winner of 17 career Grand Slams is making a killing in endorsement money. His portfolio includes deals with Nike, Rolex, Credit Suisse, and Mercedes-Benz. With friends like this paying him $58 million combined last year, Federer was able to reach $67 million in total earnings last year. Game. Set. Match.
4. Lionel Messi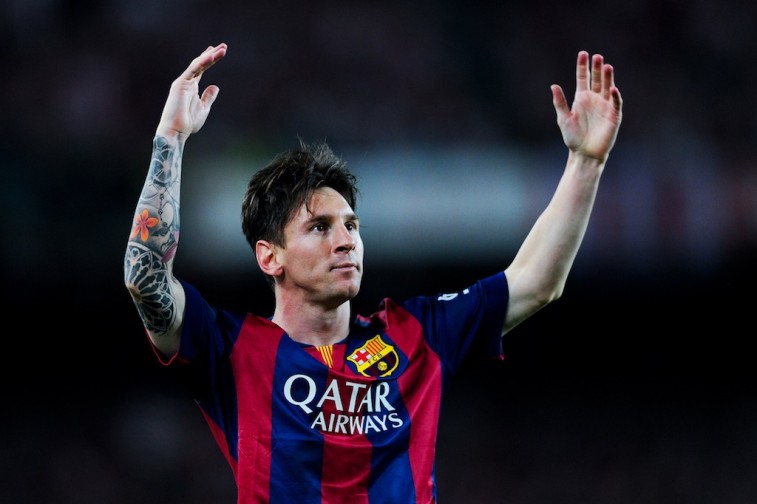 Sport

: Soccer

Total Earnings

: $73.8 million

Salary/Winnings

: $51.8 million

Endorsements

: $22 million
Barcelona's magician Lionel Messi used his quick feet to bring in a total of $73.8 million last year. He's so vital to the club's success that they pretty much throw the bank at him. Messi was paid $51.8 million last year to simply make others look foolish on the pitch. He makes it seem so easy when you watch him play the beautiful game. But its not. He's just that good. Of course, if you're the kind of guy who puts up 43 goals in league play alone — like he did in 2014-15 — big companies are always going to want your face associated with their brands. Which is while Adidas and Samsung are part of the Lionel Messi fan club. What he does with the money, of course, is anybody's guess.
3. Cristiano Ronaldo
Sport

: Soccer

Total Earnings

: $79.6 million

Salary/Winnings

: $52.6 million

Endorsements

: $27 million
Not to be outdone by the only player on the planet who rivals him, Real Madrid's Cristiano Ronaldo came away as the highest-paid soccer player last year, with a cool $79.6 million in total earnings. He punishes opponents on the field and scores goals at a ridiculous rate. As a result, his club had no issue with paying him $52.6 million this past season. But when you're the most popular athlete in the world –102 million Facebook and 36.1 million Twitter followers — and conventionally handsome, the endorsement deals will always be available. Just ask Nike.
2. Manny Pacquiao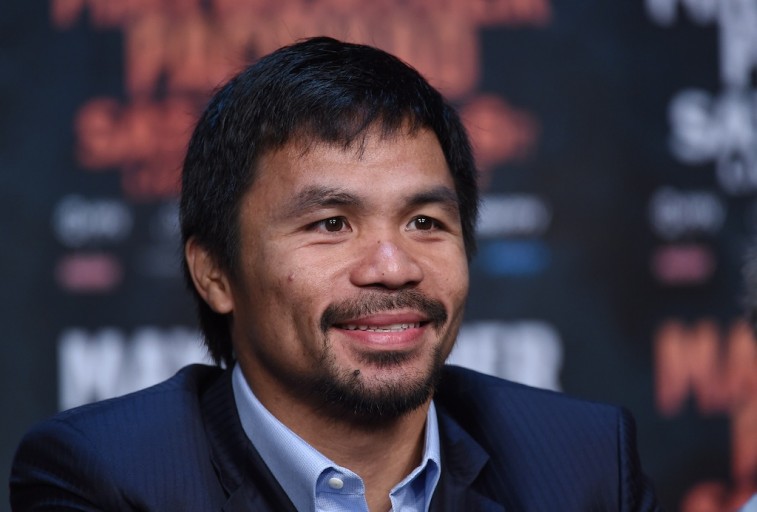 Sport

: Boxing

Total Earnings

: $160 million

Salary/Winnings

: $148 million

Endorsements

: $12 million
According to Forbes, Manny Pacquiao made a solid $12 million last year from his endorsement deals with Nike, Foot Locker, Wonderful Pistachios, Nestle's Butterfinger, and others in the Philippines. He also brought in $23 million from his fight against Chris Algieri back in November. But let's get serious, it's the $125 million payday from his megafight against Floyd Mayweather Jr. on May 2, that made Pacman extra rich this past year. Sure, he fought with a bum shoulder. Sure, there could be ramifications from not disclosing this injury. Sure, he misled the public. But we have a hard time picturing those problems keeping him up at night. After all, he is sleeping on a bed of $160 million.
1. Floyd Mayweather Jr.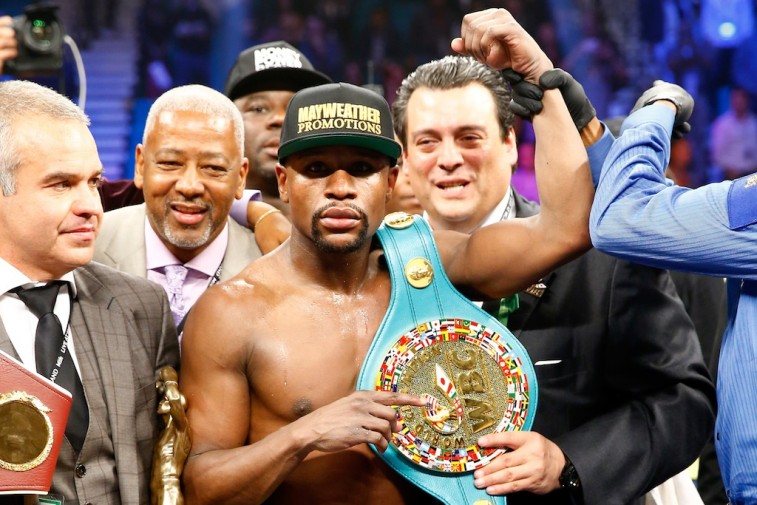 Sport

: Boxing

Total Earnings

: $300 million

Salary/Winnings

: $285 million

Endorsements

: $15 million
Floyd Mayweather Jr. may not be the most popular guy out there, but he is 2015's highest-paid athlete. Did you see the $100 million check he received right after his bout with Pacquiao? Yeah, that was real. But as Forbes notes, he'll really cash out when all the revenue figures are totaled.
If you taking into consideration that Mayweather's 60% cut from this record-breaking fight, and you throw in the money he made from his bout with Marcus Maidana from September 2014, then you're looking at man who just pulled in $285 million from his time in the ring last year.
Some people are so money and they don't even know it. Floyd Mayweather Jr. is most certainly not one of them.
To see Forbes' complete list of "The World's Highest-Paid Athletes 2015," click here.