You'll Never Believe Who the NFL's Highest Paid Running Back Is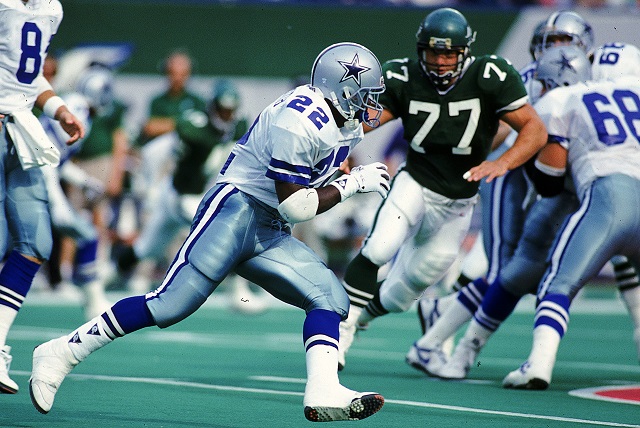 What's the value of a great running back in the NFL? Given the current trend of high-octane passing offenses, is there a place for someone who can put it on the ground and grind out yardage? The answer, of course, is almost certainly "yes," and you don't need to look any further than the present-day Seattle Seahawks to see a solid running game's contribution to winning. That said, Marshawn Lynch retired without receiving anything like a lavish deal for his hard work and effort — especially not compared to some of his historical contemporaries.
Luckily for us, the good people over at Spotrac have compiled a list of the highest-paid running backs of all time, so we can see exactly who made the most money over their careers as featured running backs. These seven guys are (mostly) names you'll recognize, but it's interesting to note how many of them reside in the past tense — a glistening example of the contractual trends at that position.
7. Frank Gore – $47 million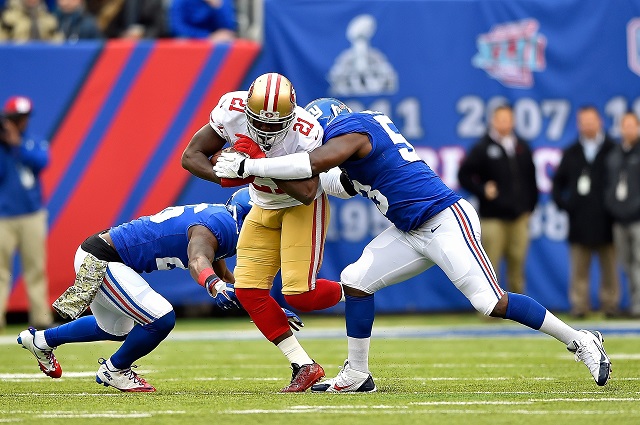 One of the great stories of franchise loyalty, Frank Gore's relationship with the 49ers was nothing short of a financial success if not quite an on-field one, as the 49ers spent his prime posting losing seasons (they made it to .500 once, in 2009). This seemed to be a classic case of great player on a bad team, but once the Niners managed to hire Jim Harbaugh, their fortunes turned around almost immediately, and while Gore may not be the player he once was — and now playing for the Indianapolis Colts — he was still an integral part of the team's success.
6. Marshall Faulk – $48.9 million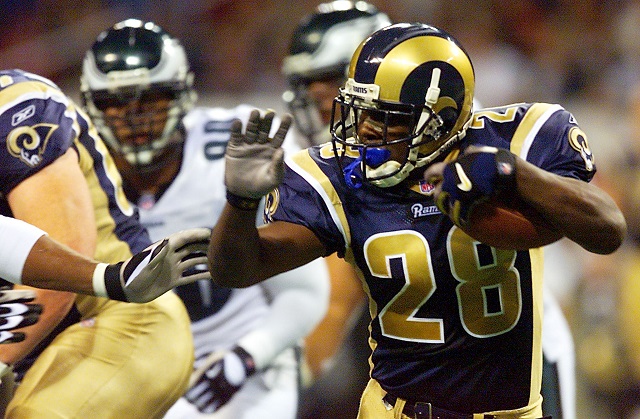 NFL Hall of Famer Marshall Faulk is one of the instantly recognizable faces of the St. Louis Rams' 1999 Super Bowl victory, and the seven time Pro Bowl selection — not to mention his six All-Pro awards, his MVP award, and the incredible numbers he put up during his career — was well worth the almost $50 million he earned from the Colts and the Rams during his time in the National Football League.
5. Steven Jackson – $53.3 million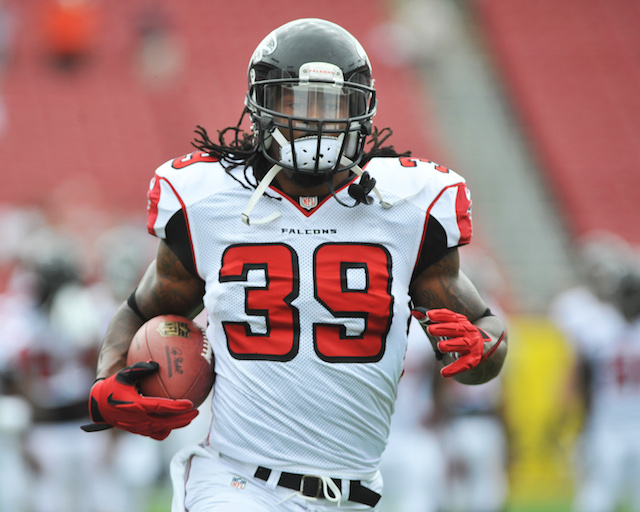 St. Louis really loves its running backs. Jackson was, for all intents and purposes, Faulk's successor on the Missouri squad, which was unable to replicate its earlier successes, running SJAX into the ground while the Rams found new ways to lose games, culminating in a disastrous one- win season in 2009. Maybe the only way they could convince him to stay was by showering him in cash?
4. LaDainian Tomlinson – $56.8 milllion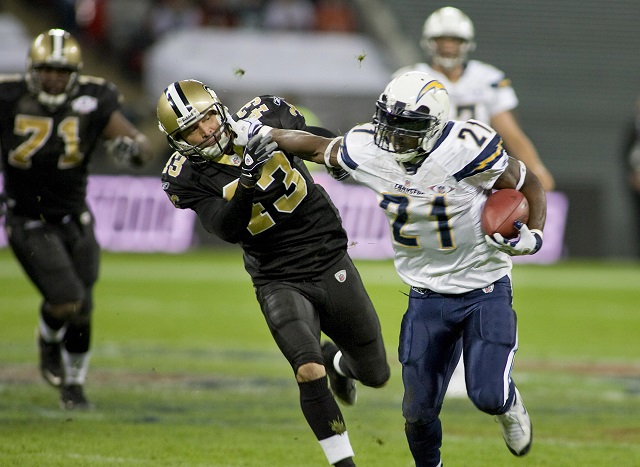 One of the best running backs on a team that consistently underperformed, LaDainian Tomlinson put together one season for the ages (2006) and provided a solid counterpoint to the best parts of an exciting San Diego offense. It's also worth noting that L.T. was an extraordinary dual threat, pulling in more than 50 catches during each of his first seven years in the NFL. He was compensated appropriately, although he did retire without winning, or even making it to, a Super Bowl.
3. Emmitt Smith – $61.2 million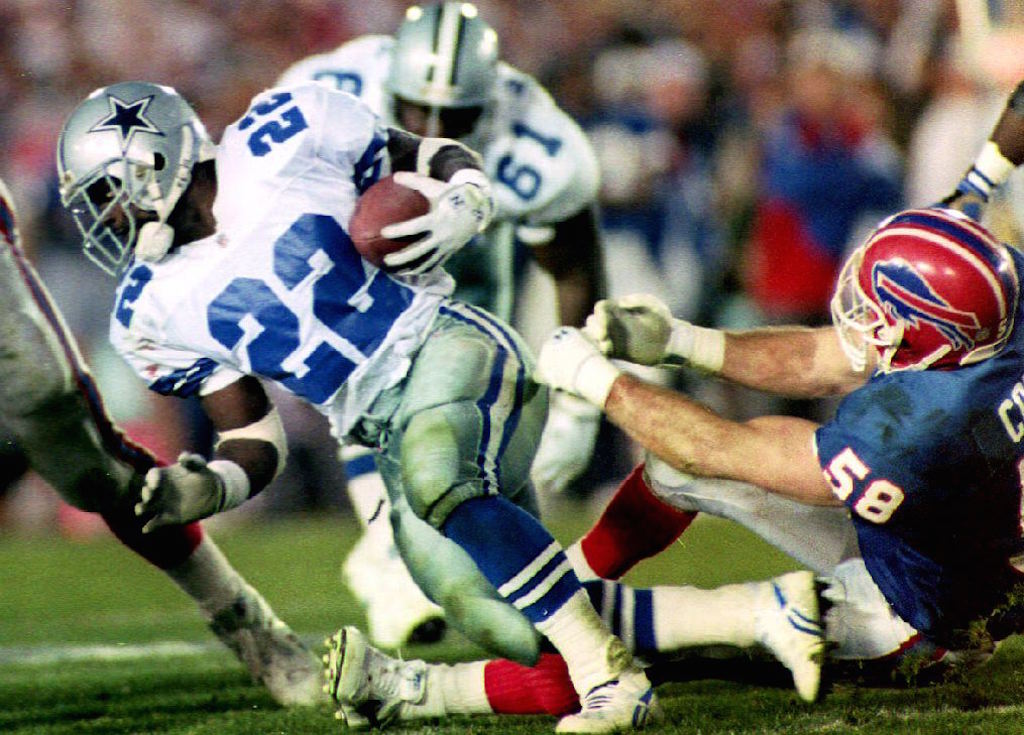 The most productive rusher of all time, or at least the most persistent, Emmitt Smith was a key member of the Dallas Cowboy squads of the early 1990s, also known as the biggest reason why anyone roots for the Cowboys today. During his playing career, Smith made headlines as the highest-paid running back in the league, and his stock has only diminished slightly since his retirement in 2004.
2. Edgerrin James – $68.9 million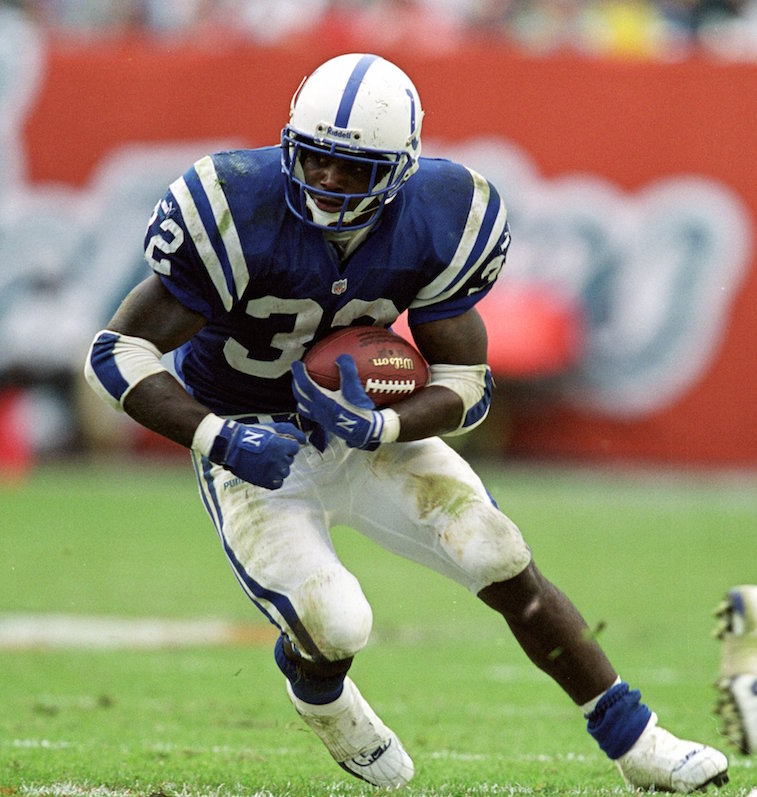 Out of all the names on this list, perhaps none is as surprising as Edgerrin James. Drafted fourth overall in 1999, James promptly held out of his contract with the Indianapolis Colts, who drafted him, and was ultimately rewarded with a massive seven-year deal worth $49 million, a large portion of his total career earnings. He then signed another huge deal with the Arizona Cardinals before finishing his career quietly in Seattle.
1. Adrian Peterson – $71.1 million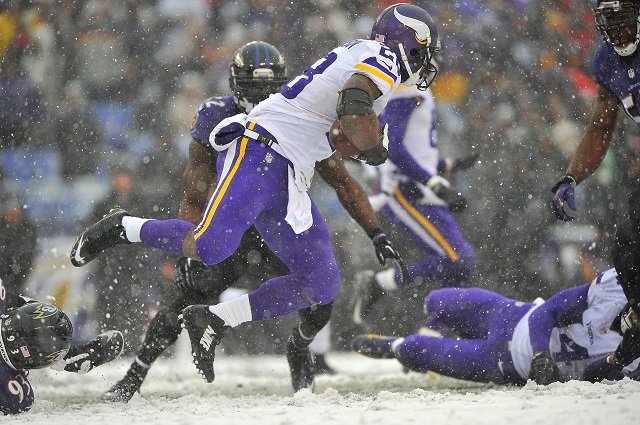 Which brings us to Adrian Peterson. All Day is, far and away, the highest-paid running back in NFL history –appropriate because his potential and actualized abilities are nearly limitless. It's a shame that he seems to be destined to battle injuries, as his future in the NFL looks to be uncertain. That said, Peterson is talented enough that he would seem to be be a safe bet to land another sizable deal before he retires.
All contract information courtesy of Spotrac.