The 7 Most Expensive NFL Teams to See on the Road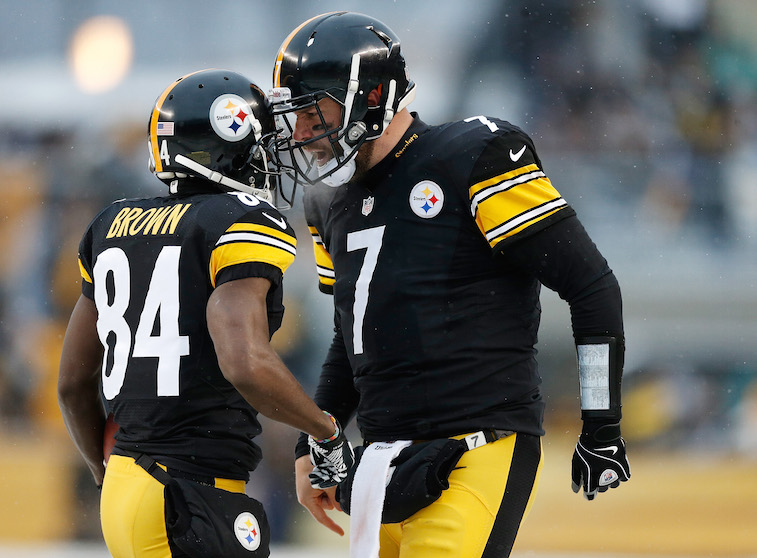 Every player in the NFL has talent. Some players just have a little bit more. That's the way it goes. When it comes to chops on the gridiron, not everyone is created equal. Unfortunately for fans, the same can be said for ticket prices.
Unless you're among those fortunate enough to have season tickets, you may find yourself only being able to afford to go to a couple games in person — if any — in a single year. The question you have to ask yourself is, how much money are you willing to spend on tickets? The fact is, some games are simply better than others. Most of the time, that tends to depend on which team is coming into town. For these top games, you can expect an obvious hike in ticket prices. How do we know this? We've seen the data.
Thanks to Forbes, we were able to view data from secondary ticket marketplace, Vivid Seats, which clearly shows that some teams are a bigger draw on the road than others. Whether it's about that team's skills on the field or the tradition and history that goes along with the franchise, some organization's manage to cause ticket prices to spike higher than usual. Like we said, not all ticket prices are created equal.
It's pretty interesting to see which teams affect the market the greatest. On top of that, you might not believe just how much some ticket prices increase when a particular team comes to town. With that, here's a look at the seven most expensive NFL teams to see on the road.
7. Seattle Seahawks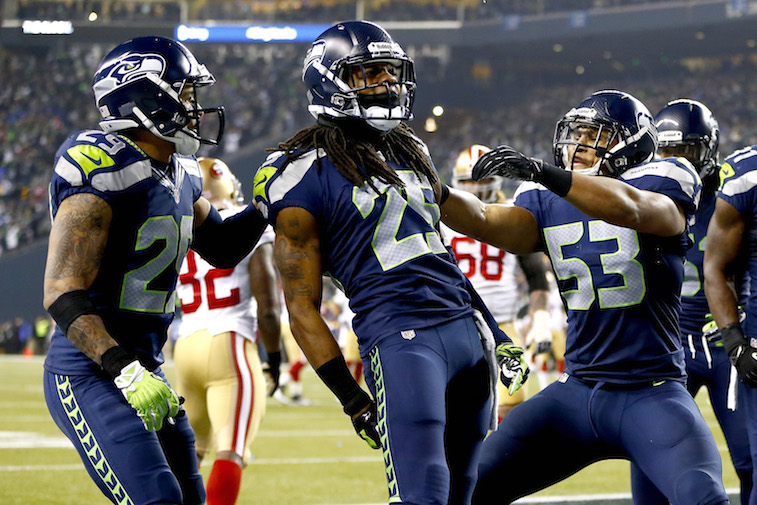 Average Impact on Price

: +25%
When the Seattle Seahawks comes to town, there isn't a football fan in the area that doesn't jump at the chance to see this team in action. With Russell Wilson making plays under center, Marshawn Lynch running in pure Beast Mode, and that intimidatingly physical defense bringing the hurt on every play, this team is too exciting not to see in person. Of course, given all these factors, the ticket prices to these games are also 25% higher on average. That's a small price to pay, if you ask us.
6. Chicago Bears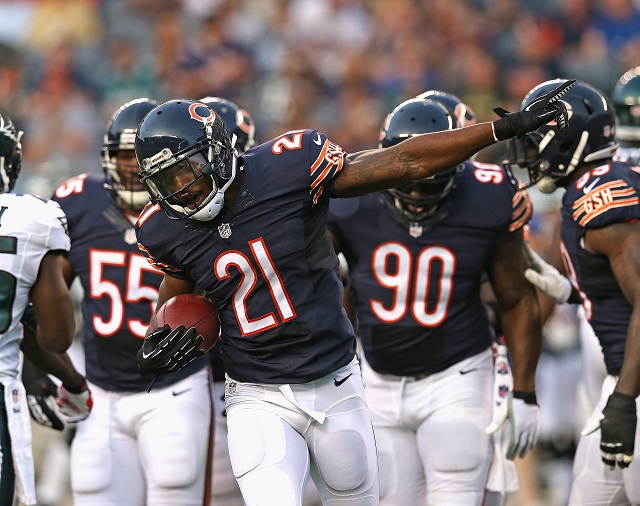 Average Impact on Price

: +26%
Sometimes tradition and a storied history trumps success on the gridiron. At least that's why we believe ticket prices jump an average of 26% when the Chicago Bears take the field on the road. This franchise hasn't been to the postseason since it won the NFC North Division in 2010 and with a new coach in John Fox, who knows what's going to happen in 2015. As always, this team will only go as far as quarterback Jay Cutler can take them. Good luck trying to predict that one.
5. New England Patriots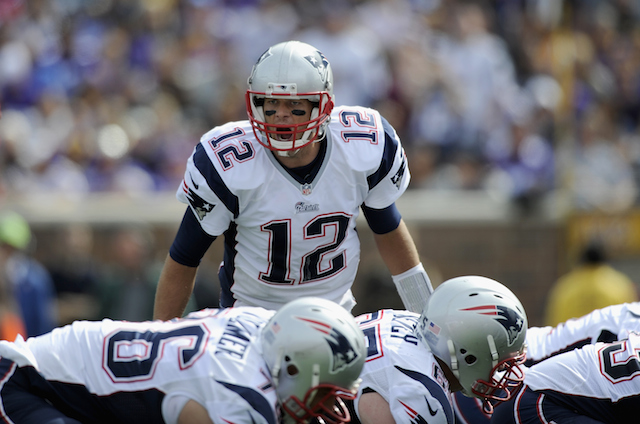 Average Impact on Price

: +37%
When you're the defending Super Bowl champions, you tend to be a massive draw. When that same team is the New England Patriots, expect ticket prices to be through the roof. If you were hoping to catch a glimpse of Tom Brady — unless he's suspended, of course — throwing to superstar Rob Gronkowski or see which hoodie Bill Belichick is rocking that day, you can expect ticket prices to be 37% higher than usual. We have a feeling that won't stop the people from showing up.
4. Denver Broncos
Average Impact on Price

: +38%
Ever since Peyton Manning took his talents to Denver in 2012, the Broncos have been one of the best teams in the entire National Football League. Their defense is ferocious and physical. Their offense is prolific and exciting. This group is a must-see for any true fan of the game. Just be aware that when the Broncos roll into town, ticket prices will be 38% higher on average. Considering you never know when Manning is going to hang up his helmet, this price hike shouldn't be a deterrent for one second.
3. Pittsburgh Steelers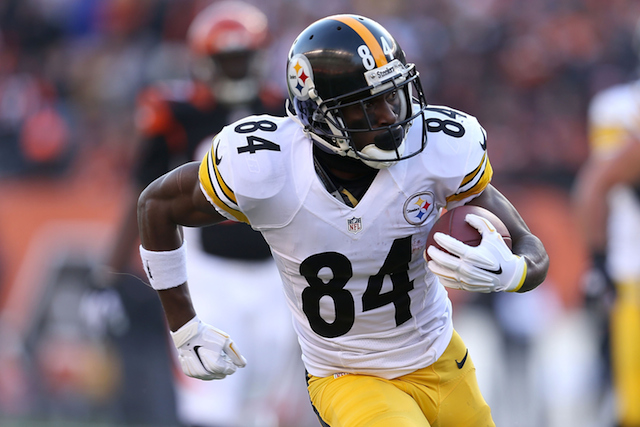 Average Impact on Price

: +39%
Toughness, grit, physicality, and a history of success. That's the Pittsburgh Steelers. Throw in the excitement that comes with a Ben Roethlisberger to Antonio Brown connection, and you have a team worth spending big bucks on to see in person. An average ticket price increase of 39% may seem a bit high. But if you only have the dollars to drop on one game all year, this one's not a bad way to go.
2. Dallas Cowboys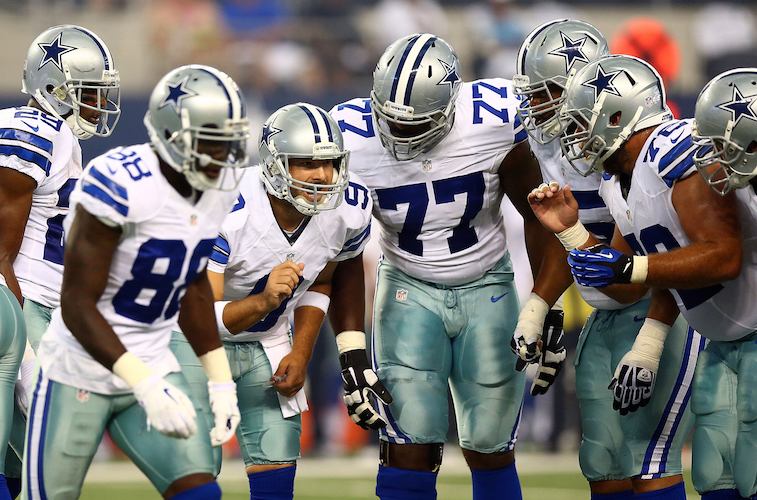 Average Impact on Price

: +52%
The star on the Dallas Cowboys helmet is among the most iconic symbols in the entire league. Couple that with this group's renewed success on the field, and it's easy to see why the 'Boys are a massive draw on the road. DeMarco Murray may be gone, but with Tony Romo and Dez Bryant still on the squad, you know there's bound to be fireworks on the offensive side of the ball. Will an impact of 52% on ticket prices really be a good enough reason not to see this team live? We highly doubt it.
1. Green Bay Packers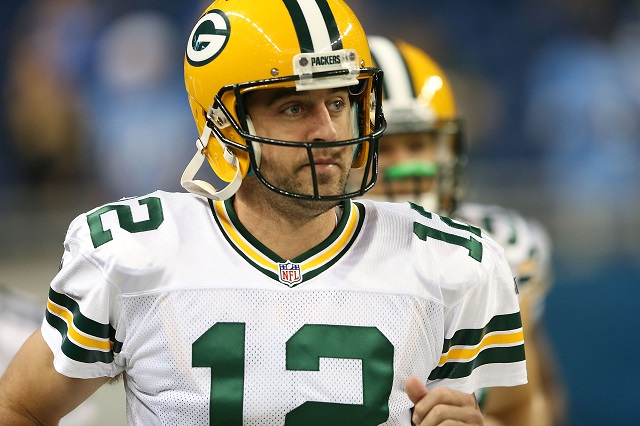 Average Impact on Price

: +67%
If you want to see reigning MVP Aaron Rodgers take the field and put on a show, you have to be willing to dig deep into those pockets. When the Green Bay Packers come to town, data from Vivid Seats suggests ticket prices on the resale market are 68% higher than normal. No other team in the entire NFL causes that much of a hike in ticket prices. Then again, no other team has a guy like Rodgers. And if you know anything about the game, you know how huge that is.
 All statistics are courtesy of Pro-Football-Reference.com.
To see the complete list of the NFL Team Road Draws 2015, courtesy of Vivid Seats, click here.