The 7 Most Important Receivers in the NFL This Year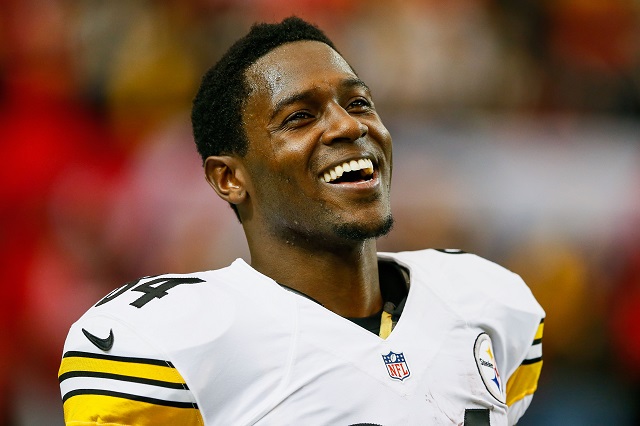 Important is a loaded term. As far as an NFL team is concerned, it could be the player that moves the most jerseys, the player that is playing at the highest level, or the player that's most emblematic of the franchise (sometimes a single player can be all three at once). But for receivers? You could look at the raw yardage numbers, bereft of context, and try to see which ones are getting the furthest down the field most often. You could do that, and no one would fault you. You could also examine how many receiving yards each player pulls down relative to the team's total aerial offense, which seems like a much more interesting way to do that — you're not going to be topping the total yardage charts if your team isn't committed to throwing the ball.
Luckily for us, Chase Stewart over at Football Perspective has done just that. He created a data set that measures how much of a team's yardage each receiver (and that includes wideouts as well as tight ends — so, for example, Gronk is responsible for nearly 28% of the Patriots' yardage, the highest on the team) is personally responsible for. We poured over that and found the seven players who are the biggest parts of the passing game on each team. They're not who you might expect.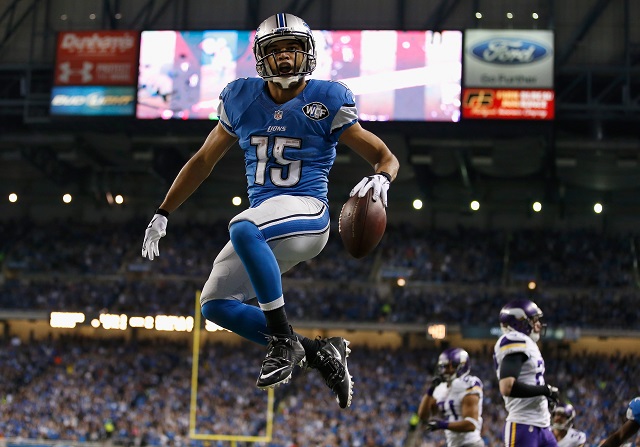 7. Golden Tate, Detroit Lions — 32%
When Golden Tate signed with the Detroit Lions last season, fresh off of a Super Bowl run with the Seattle Seahawks, it seemed like a fair exchange — Tate was getting a five year deal that Seattle couldn't really afford, while the Hawks weren't really going to miss his production in a significant way. When Calvin Johnson was sidelined with injuries this year, Tate stepped up in a big way, notching 1,224 of the Lion's 3,824 yards so far (these numbers run through week 15).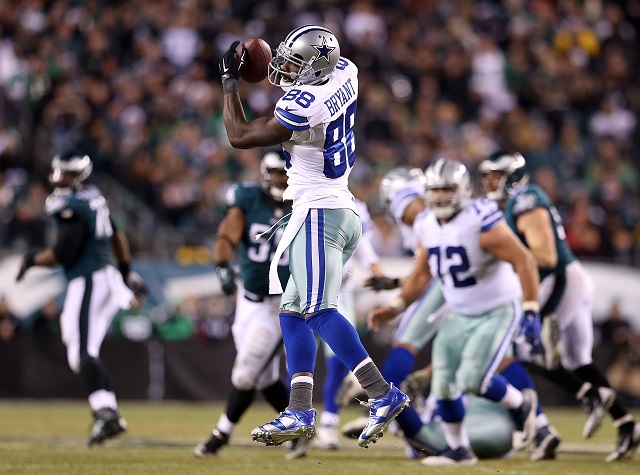 6. Dez Bryant, Dallas Cowboys — 33.3%
Slightly less unexpected than the inclusion of Golden Tate, Dez Bryant is still the best receiver on the Cowboys, despite the constant mudslinging that seems to follow him whenever he appears, and his numbers (1,148 of the total 3,448 yards that've gone through the air for Dallas this season) reflect that. Bryant is tied at the hip to often-injured quarterback Tony Romo, but Dez still remains the team's workhorse receiver.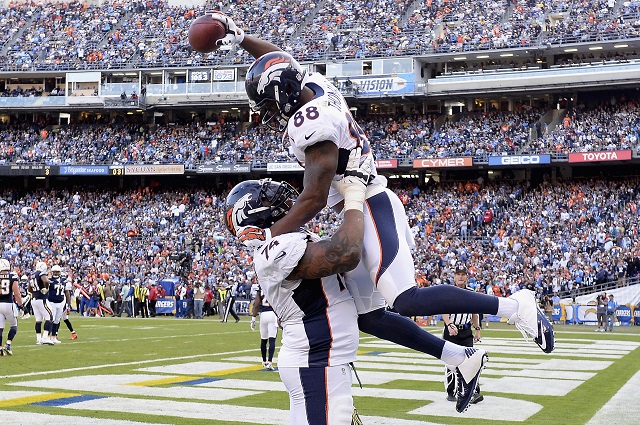 5. Demaryius Thomas, Denver Broncos — 33.4%
While Peyton Manning likes to spread the ball around, Demaryius Thomas has been his favorite so far, or at least the most effective one. With almost 1,400 receiving yards of the Broncos' 4,156 total, his 1,389 puts Thomas third in the league overall and is just over a third of Denver's phenomenal passing game.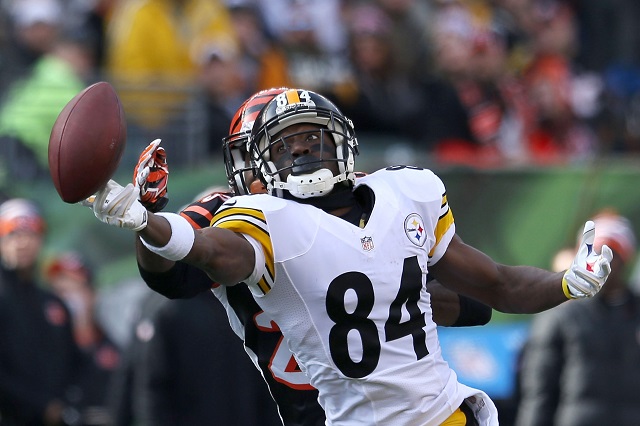 4. Antonio Brown, Pittsburgh Steelers — 33.6%
Emerging as an early season MVP candidate, at least in the vague discussions that follow a great week or two, Antonio Brown has continued his phenomenal play from the beginning of the season. Now close to 1,500 yards (the real number is 1,498), he remains responsible for over a third of the Steelers receiving yards, which is actually the second highest in the league, behind Indianapolis, at 4,460.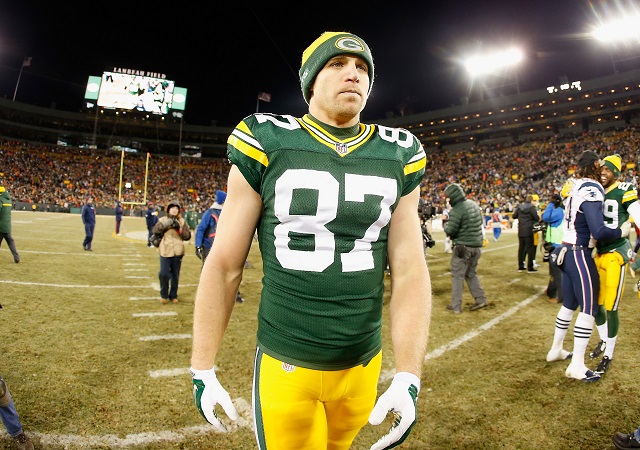 3. Jordy Nelson, Green Bay Packers — 33.9%
Similarly to Demaryius Thomas, the Green Bay Packers are going to throw the ball a lot to anyone and everyone, but Nelson has been the best of the bunch, becoming the latest patron saint to all Cheeseheads who really like receiving yards. So far, he's notched 1,320 of them against the team's 3,897. In second place is Randall Cobb, who has "only" managed to pull in 27.6% of the throws (or 1,076, for those that don't like doing the math).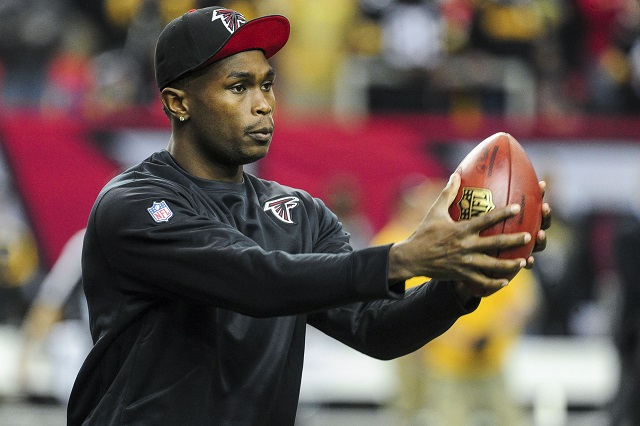 2. Julio Jones, Atlanta Falcons —  34.2%
Julio Jones is always near the top of any "best of" list involving wide receivers, and with good reason — he's a very, very good wideout. This season, after bowing out early last year to injuries, Jones has compiled over 34% of Atlanta's passing yardage, and has been an integral part of their relatively unexciting season so far. For the hard numbers: The Falcons have stacked up 4,176 receiving yards, and Jones has been responsible for 1,428 of them.
update: This article originally listed Jones as a member of the Arizona Cardinals. He is not. It has been updated to correct that error.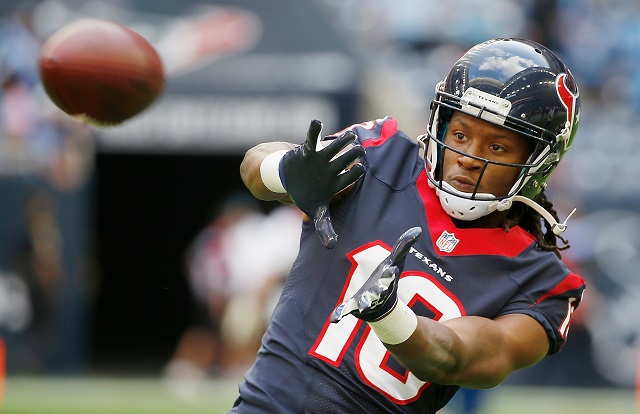 1. DeAndre Hopkins, Houston Texans — 38.6%
Arguably no one has been more important to a team's passing game this season than DeAndre Hopkins has been to the Houston Texans. To underline that point, we'll note that Houston is near the bottom of the league in pass attempts this year — and without Hopkins, their passing situation looks completely and utterly dire. The Texans may have only earned 3,020 yards this year, but Hopkins has been responsible for 1,167 of them — way more than anyone else in the league, as far as the percentages go.
For the full sortable spreadsheet (and some additional insight), click here.