The 7 Most Spiteful Sports Billboards and Ads of All Time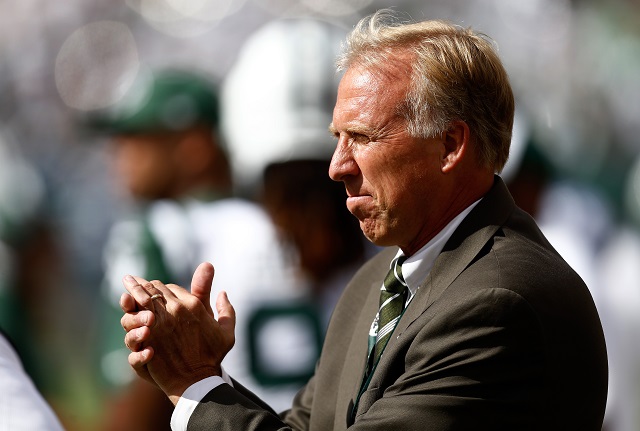 John Idzik  is the general manager of the New York Jets, but he is also, and more importantly, the subject of a website called FireJohnIdzik.com, which has successfully fundraised  enough money to put a billboard outside the MetLife Stadium calling for the dismissal of Idzik's services. which was kind of a given, per the website's name. Luckily for Jets fans everywhere, the founders are realistic about what they can actually achieve with their billboard.
"We realize that this billboard will not — in itself — get John Idzik fired," a press release for the website said. "However, it is a symbol that fed up Jets fans are now organized and our collective voices will be heard." The Jets, right now, are in possession of one lonely win, which feels about right for the team, who have been a reliable source of comic badness for years. One thing everyone can be assured of, though, is that the billboard will do adequate justice in reminding everyone that the team is awful and should feel awful about it. In that spirit, we've gathered up 7 ads, billboards and otherwise, that exist solely to troll the opposition in sports.
Tim Duncan versus LeBron James. #nbafinals #SpursNation #LoyaltyOverRoyalty pic.twitter.com/MPU2WgKIVs

— Andrea Cappellari (@andcappellari) June 25, 2014
7. San Antonio trolls LeBron James
When the Spurs and the Heat got together for the 2014 NBA Finals, it was the third time that LeBron James would be facing down Tim Duncan on basketball's biggest stage. To recap, the Spurs had completely and utterly stomped the Cavaliers in 2007, while the Heat had beaten the Spurs on the back of Ray Allen's epic three-pointer and Duncan's missed layup. After the Spurs avenged their loss to the Heat in a series that proved to be the demise of Miami's big three, this poster went up, mocking LeBron by referencing his "King James" nickname.

6. Will Ferrell likes the Kings. A lot.
That video, a billboard advertisement outside of Madison Square Garden, was playing during Game Two of the NHL Finals between the Los Angeles Kings, who Ferrell supports, and the New York Rangers, who play in Madison Square Garden. The Kings won, and we can't help but feel that a giant Will Ferrell head contributed heavily to the outcome.
Working on some signs for @CollegeGameDay! Here is one for my friends at @TCU_Athletics. pic.twitter.com/IVJw0wm3wY

— E. Gordon Gee (@gordongee) October 31, 2014
5. TCU and the 'Little Sisters of the Poor'
Brought back into headlines over this weekend via E. Gordon Gee's apology this Halloween, the TCU "Little Sisters of the Poor" billboard controversy came from Gee's statement, made when he was the president of Ohio State (he's now the president of West Virginia). He compared TCU's competition to, you guessed it, the Little Sisters of the Poor, a Catholic charity organization dedicated to helping the elderly and the otherwise needy. In other words, Gee was calling TCU's bona fides into play vis-à-vis their record, and college sports teams hate it when you insinuate that they might be worse than their win-loss ratio.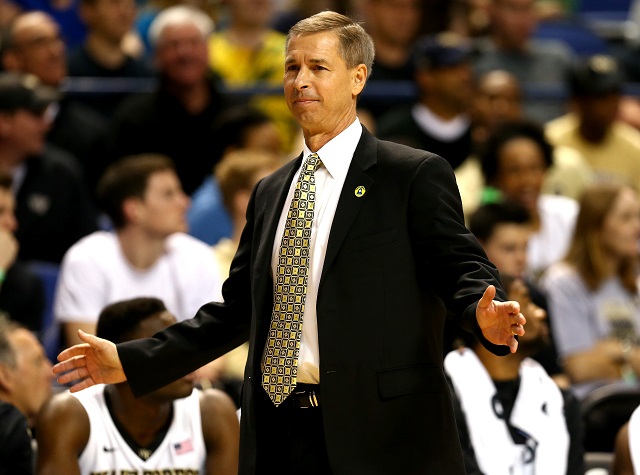 4. Jeff Bzdelik and Wake Forest
The closest analog to John Idzik on this list, Jeff Bzdelik was the Wake Forest men's basketball coach. He was not a particularly successful head coach (although he's now working for the Memphis Grizzlies) and fans were not particularly excited about his continued employment. There were newspaper advertisements in the school's student paper, billboards, and the student body visibly and uniquely celebrated his eventual departure by throwing toilet paper on the quad. Because that is just what one does at Wake Forest.
Serious #ECU trolling here. pic.twitter.com/WQSSFfpUug

— Denny O'Brien (@TheDOB) September 24, 2014
3. East Carolina drops 70 on North Carolina
As you could potentially figure out from the image itself, ECU was ranked considerably lower in the venerable (and variably meaningful) preseason college rankings. As for the "Arrgh State?" The Tarheels somewhat routinely claim that this is "Our State" in their athletic advertisements and general supremacy asserting. One thing that we will say about the Billboard — it should be "#beneathwhom." Good thing college sports have little to do with academics.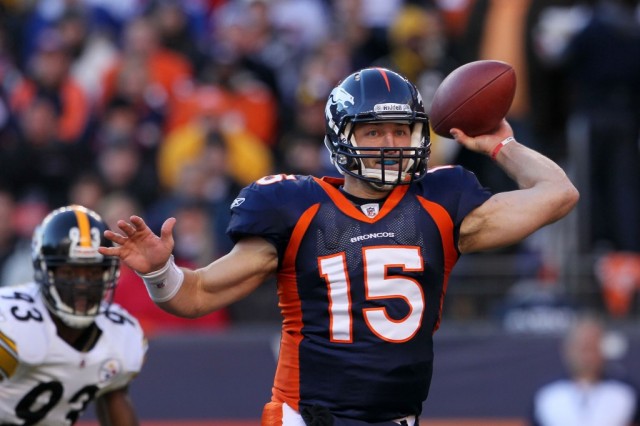 2. All the Tebow billboards
Most famously, there was the Denver billboard, imploring John Fox to bench Kyle Orton and bring on the Florida quarterback-slash-pseudo-deity that was their backup: Tim Tebow. We all know how that turned out, with a ridiculous bomb that beat the Pittsburgh Steelers in overtime. "Tebow Is Magic," act one, was in the books. For act two, he wound up in New York, and the billboard followed him there. While he never made it back to Florida as a professional, the billboard preempted that move and let Jacksonville know what was up. For all his intangibles, Tim Tebow's biggest contribution to the NFL may wind up being his ad game, as he now toils away as an ESPN analyst.
New billboard in Akron, Ohio reminds LeBron where his two NBA championships were won http://t.co/GQuvTsIhDt pic.twitter.com/bDPpzPp5nd

— Billy Corben (@BillyCorben) August 6, 2014
1. LeBatard thanks LeBron
The best. Some backstory — Dan LeBatard is a Miami-based sportswriter who has a show on ESPN. He's an unabashed fan of their basketball team, the Miami Heat and has a well-formed sense of when to be an agent of chaos (he was the guy who gave his MLB Hall of Fame vote to Deadspin, for example). So, when James went back to Ohio over the summer, LeBatard decided to have some fun with it, renting out an Akron billboard to remind everyone that the whole reason LeBron left Ohio was to actually win an NBA championship, something he wasn't going to do with the Cavs.