The 7 Most Underrated NBA Players Making a Difference This Season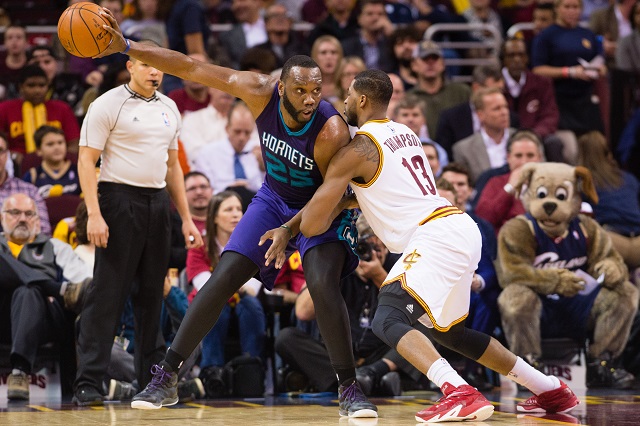 Like Rodney Dangerfield, the five most underrated NBA players in the game right now simply get no respect. By definition, the most underrated NBA players are often unrecognized by the casual fan, despite showcasing years of solid play out on the floor. Underrated players are sometimes referred to as "glue guys" or jacks-of-all trade, willing to score, pass, rebound, set screens, and put in the dirty work to win. A championship trophy or a move to a major market, of course, could transform the fortunes of these underrated types into those of household names.
1. Al Jefferson
Al Jefferson has emerged as one of the more fundamentally sound big men in the NBA. At 6-foot-10, he's most comfortable leaning into his man and using his big body to establish position down on the low block. After taking in the entry pass, Jefferson often demonstrates textbook footwork to go into a spin move. With the defender off balance, Big Al can then dig into his bag of tricks, which now includes an assortment of up and under moves, drop steps, and hook shots.
With maturity, Jefferson has also improved as a playmaker away from the basket. At the elbow, he can face up and go triple threat. From there, he can beat his man off the dribble, knock down the mid-range jump shot, and even pass out of double teams to open cutters. This season, Big Al is averaging 17 points, 8 rebounds, and almost 2 assists per game. Last year, he was good for 22 points, 11 rebounds, and 2 assists per contest, in helping to lead Charlotte to the NBA Playoffs, and was widely considered one of the All Star Game's biggest snubs.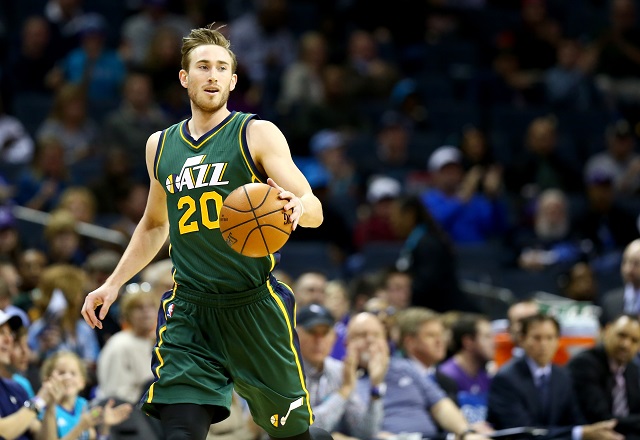 2. Gordon Hayward
In 2010, Gordon Hayward captured our collective imagination, as he starred as the focal point for mid-major Butler University and its Cinderella Final Four run. Like a scene out of Hoosiers, Hayward clanged a three-quarter court desperation heave off the back of the rim at the buzzer to lose the NCAA Championship Game to Duke, 61-59, in front of legions of hometown fans in Indianapolis. Soon after, he declared for the NBA Draft, ending up with the Utah Jazz.
In Utah, Hayward has quietly improved his scoring average, with each successive season in the NBA. As a 20-year old rookie, Hayward put up a mere five points per game, while struggling for minutes at the end of the bench. This season, at 24, Hayward is averaging 19 points per game, shooting 37% from deep, 45% overall, and 82% from the line.
Hayward is now a complete small forward who can also crash the boards, lead the break, and set up the open man. With far less notoriety, he is just shy of joining the exclusive 20-point, 5-rebound, and 5-assist per game club. His profile would undoubtedly be raised if the Jazz were able to put together a few deep postseason runs through the rugged Western Conference.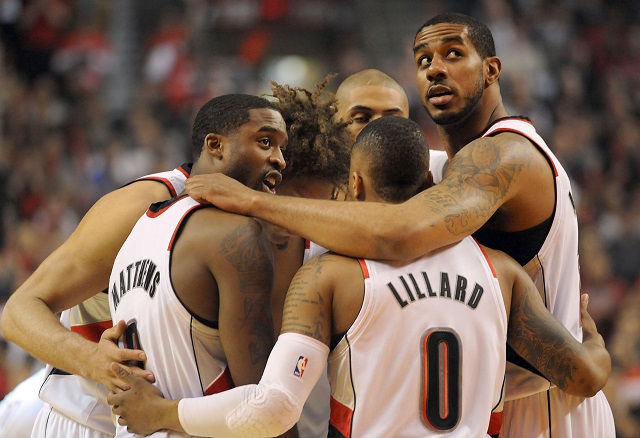 3. Damian Lillard
4. LaMarcus Aldridge
5. Wesley Matthews
Portland athletes have been underrated for a long time, sometimes due to geography, but also because of the early 2000s, which saw casual fans turned away from the NBA team after the ill-fated "Jail Blazers" era that was marred by a string of player arrests, untimely technical fouls, and disastrous playoff meltdowns. Embattled, but fiercely loyal Portland fans have picked up a well-earned reputation for the hysterically rabid defense of their only professional sports team.
In recent years, the Trailblazers have quietly assembled their very own Big Three [editor's note: after their first Big Three of LaMarcus, Brandon Roy, and Greg Oden broke down, literally]. This likeable bunch now includes the services of LaMarcus Aldridge, Wesley Matthews, and Damian Lillard. In all, this Big Three is averaging just about 60 points, 18 rebounds, and 10 assists through this point of this 2014-2015 season. In fact, they've exceeded the expectations for the much ballyhooed James, Love, and Irving Big Three in Cleveland.
For his part, Aldridge put his name on the map last year in the playoffs, when he torched the opposition for 26 points and 11 rebounds per contest. As a shooter, Matthews has rivaled Kyle Korver as the most prolific three-point gunner this season. At point guard, Lillard has emerged as the straw that stirs the drink in Portland, in racking up 21 points and 6 assists per game.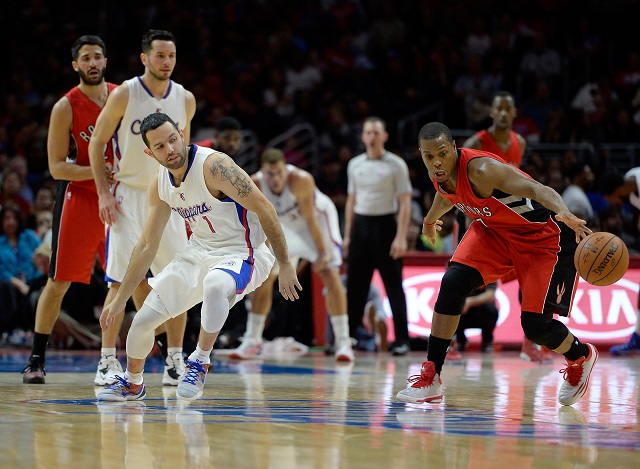 6. Kyle Lowry
At Villanova, Kyle Lowry was somewhat of the odd-man-out in a curious four-guard lineup that teamed himself up alongside Allen Ray, Randy Foye, and Dante Cunningham. In any event, Lowry declared for the NBA Draft as a sophomore, to mixed responses from his college staff. The Memphis Grizzlies went on to take Lowry with the 24th overall pick in the 2006 draft. In Memphis, Lowry served as a back up to Michael Conley, before being dealt to Houston, where he backed up Aaron Brooks. In 2012, Houston let Lowry go to Toronto, in a move that helped clear space for James Harden.
As a full-time starter, Lowry went on to immediately assume command as The Man in Toronto. This season, he is putting in work, averaging 18 points, 7 assists, and 5 rebounds per game, playing a style of basketball that has more in common with a bowling ball than a highlight-reel point guard.
Weirdly, pop sensation Justin Bieber has taken it upon himself to campaign for Lowry making his first NBA All-Star Game. As of January 8, John Wall and Dwyane Wade were the leading Eastern Conference guards.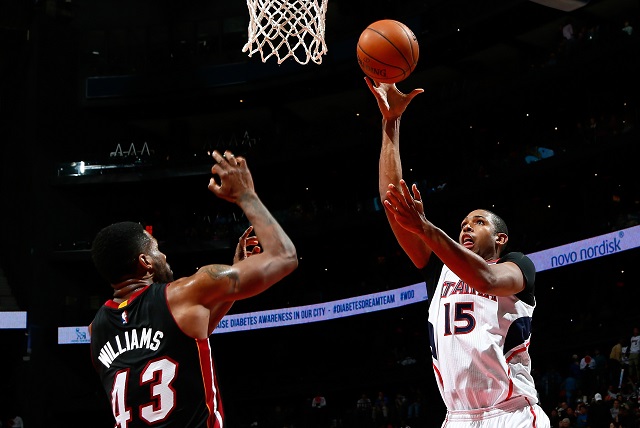 7. Al Horford
Al Horford is the epitome of a fundamentally sound "glue guy," who has been overlooked since his college days. At Florida, Horford shared the front line with the one and only Joakim Noah, who grabbed headlines for his athletic pedigree as the son of Yannick Noah, unorthodox shooting, crafty playmaking, flamboyant suits, funky dance moves, and outrageous personality.
Horford's on-court production has arguably surpassed his former teammate. Similar to Tim Duncan, Horford's game is more so appreciated by basketball heads who understand the fundamental aspects of the game. Horford knows to play the angles to anticipate shot caroms, block shots, fire bullet passes, set screens, post up, and score the basketball.
This season, he is averaging 15 points, 7 rebounds, 3 assists, and 1 block per game for a surprising Atlanta Hawks ballclub that has risen to the top of the Eastern Conference.