The 7 Oldest NFL Quarterbacks of All Time
Nearly all sports, when played at the highest level, are pursuits for the young. Professional careers overlap with athletic peaks, which tend to occur early, and the aging process will eventually force everyone, no matter their skill level or determination, to retire. That said, retirement comes at different times for everyone, and for every Rashard Mendenhall, who retired at 26 to travel the world and write, there's a Brett Favre, who, well, couldn't stay gone.
The game of football isn't easy for anyone, and it's particularly difficult for quarterbacks, who spend the start of every possession staring down 11 guys who are being paid to take him off his feet with extreme prejudice. When we look at the already injury-riddled careers of guys like Sam Bradford and Robert Griffin III, the idea that anyone could play as long as someone like Favre, who retired, for the last time, at 41, seems absurd. And that's in the modern-day NFL, which is routinely dressed down as "touch football" or "flag football" by those in the fandom who don't see why making a game safer is probably a good thing.
What's really wild about Favre is that he doesn't even come close to the oldest quarterbacks ever to suit up in the NFL. Using information gathered by the Pro Football Hall of Fame, here are the seven oldest quarterbacks in league history.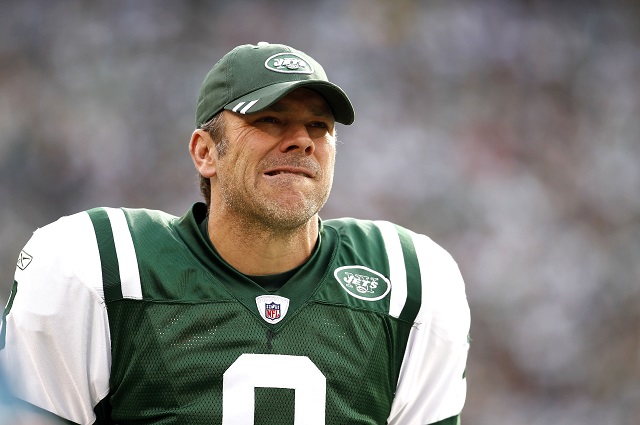 7. Mark Brunell

Playing from 1994 all the way until 2007, Brunell originally got his start with the Green Bay Packers, being taken in the fifth round of the 1993 draft, but would spend the longest stint of his 17-season career with Jacksonville, holding down the G spot with the Jags from '95 all the way to 2004, when he decamped to join the Redskins. Last playing for the Jets in 2011, the three-time Pro Bowler wound up leading the league in passing once, in 1996, and managed to lead the league in sacks twice, in '96 and 2001. He retired at 41.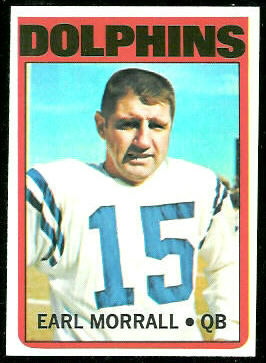 6. Earl Morrall
When he became a member of the 1972 Miami Dolphins, the only team to ever go undefeated from start to finish over a regular season and an entire playoff in NFL history, quarterback Earl Morall had already been a professional football player for 17 seasons — drafted at 22, he was 38 when the Dolphins went on their historic run — and he would go on to play all the way through 1976, retiring at 42 and promptly finding a gig at the University of Miami.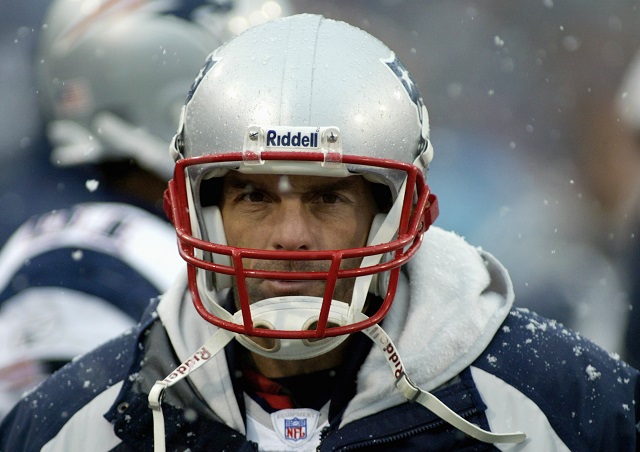 5. Doug Flutie
Prowling pro football sidelines from 1986 to 2005, Flutie spent the early part of his quarterbacking career bouncing from franchise to franchise before finally getting a starting shot with the New England Patriots — whereupon he promptly disappeared into the icy wilderness of the Canadian football league for a decade, returning to the NFL in 1998 to head up the signal calling for the Buffalo Bills and finally retiring with the same Patriots that first gave him the starting QB nod. He was 43 when he retired.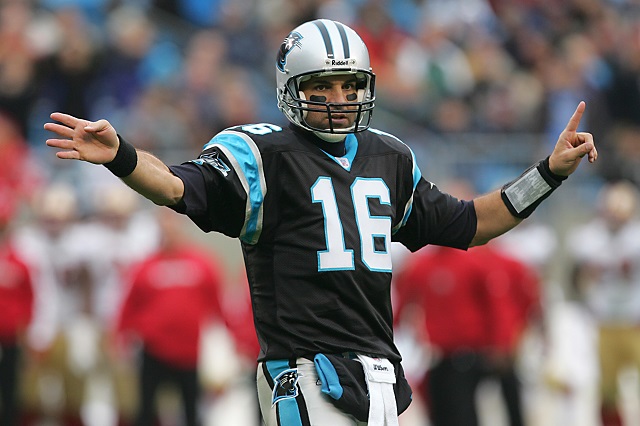 4. Vinny Testaverde
Everyone figured that Vinny Testaverde was going to have some kind of noteworthy NFL career after winning the Heisman and being drafted first overall in the 1987 NFL Draft, but I don't know how many people would have bet on either his underwhelming CV for his time in the NFL or the length of his career. In spite of his apparent mediocrity, Vinny T wound up spending 21 years in the NFL and was a professional football player until the age of 44.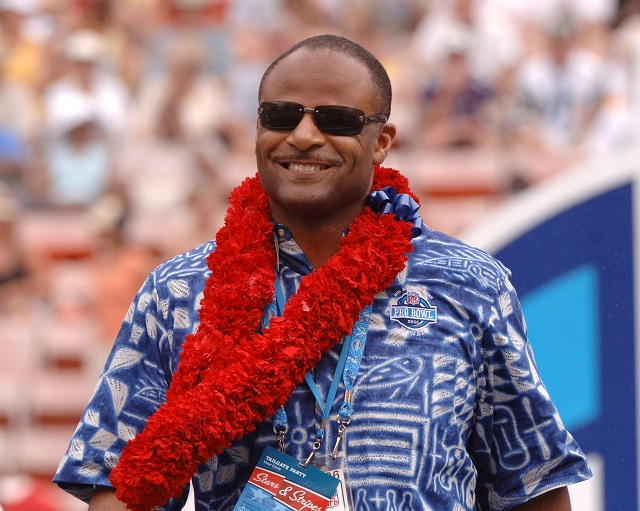 3.  Warren Moon
A onetime record holder for the most passing touchdowns in NFL history, Warren Moon was able to parlay his physical gifts and throwing acumen into a career that spanned from 1983 to the year 2000, setting records and points of achievement that raise so many questions about what might have been — coming out of college in 1978, Moon saw zero interest coming from the NFL and spent the first five years of his post-collegiate career in the Canadian Football League. Imagine what could have happened if Moon, who retired at 44, was able to spend those seasons in the NFL.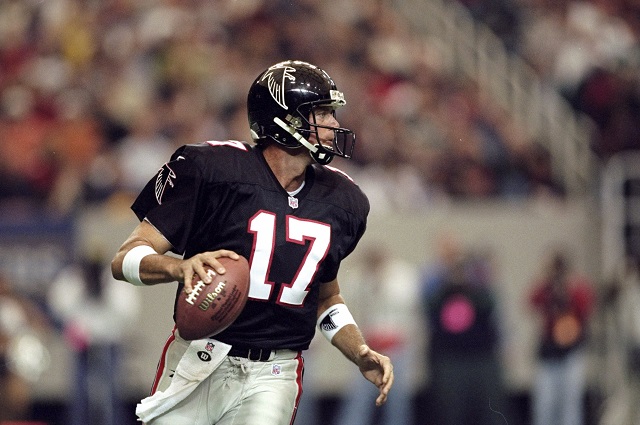 2. Steve DeBerg
So good that Peyton Manning has allegedly studied his film, Steve DeBerg played in the NFL for two decades but only accumulated 140 starts — which is why he's known as a career backup, or, to steal a commonly used phrase from music and the arts, a quarterback's quarterback. Picked up by Dallas in the 10th round, DeBerg spent time with the 49ers, the Chiefs, and Tampa Bay before ending his career in Atlanta. That photograph up there? He's 44 years old in that picture.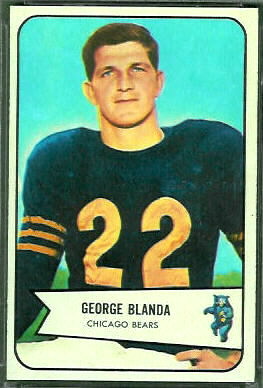 1. George Blanda
When it comes to quarterbacks in the NFL, there's young, there's Peyton Manning old, there's Brett Favre old, and then there's George Blanda. Blanda first played a professional football game in 1949 and wouldn't retire until 1975 — at 48 — as the league's leading scorer. He is also the only quarterback on this list to also kick field goals in professional NFL games, even if most of his numbers are pre-merger.