The 7 Worst Injuries From Week 1 of NFL Football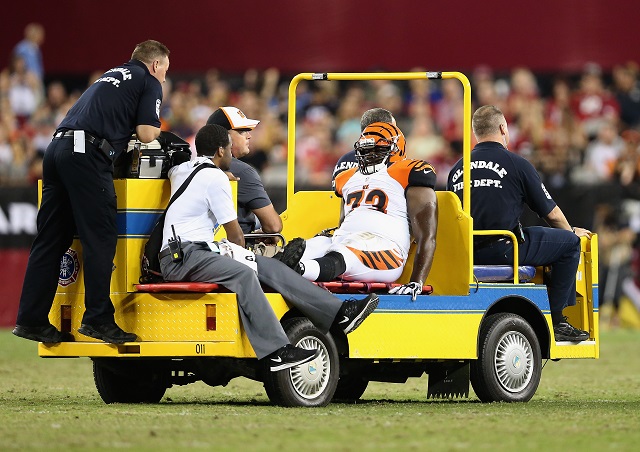 Unfortunately for fans, players, and anyone who happens to find themselves glued to their couches and/or laptops on Sundays (plus Thursdays and Mondays), NFL injuries happen all the time to everyone. They happen in preseason. They happen in practice. They happen before the game. Sometimes they happen during the game, and those are the worst — nothing says "ouch" like a super HD, slow-mo replay of a dude getting squashed in ways the human body was never designed for. Especially when you see it seven or eight times over a broadcast.
That said, here are the seven biggest injuries of the first week in the NFL. Some of them are serious, some of them are hilarious, and some elicited double takes the first time you saw them.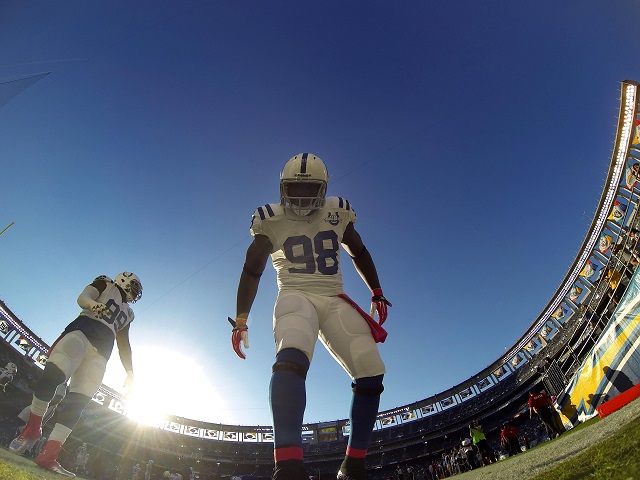 7. Robert Mathis – torn Achilles
No one saw this one coming, because Robert Mathis — the Colt who was suspended for PED use at the start of the season — wound up tearing his Achilles tendon right before the Indianapolis-Denver game on Sunday. At 33, a torn Achilles could mean the end of his NFL career, something that the Colts can ill afford, based on the poor quality of their pass rush at the mile-high stadium.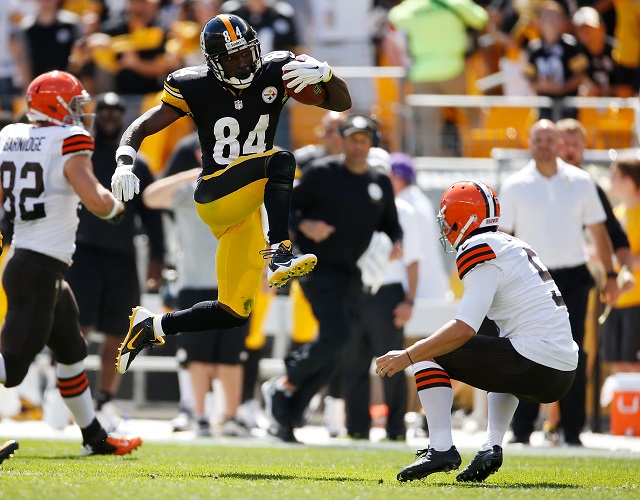 6. Spencer Lanning – pride and his face

OK, so this isn't actually a serious injury like the rest of the entries on this list, but the hurdle gone wrong was the highlight of the entire weekend as Antonio Brown, fielding a Lanning-delivered punt, attempted to hurdle him. Sort of. It was half an attempt to jump past the guy, half an attempt kick to the face. If you missed it, you can watch it here.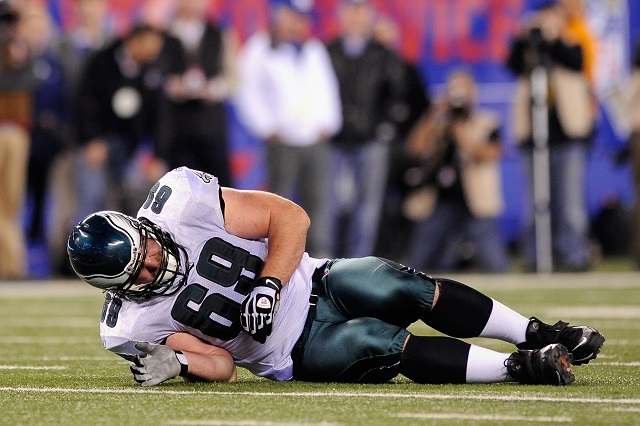 5. Evan Mathis – MCL sprain

No relation to Robert, the Pro Bowl left guard for the Philadelphia Eagles suffered an MCL sprain that could put him on the sidelines for as long as two months. Like the other Mathis, Evan is 33, although he looks to play again this year, unlike his not-brother in Indianapolis.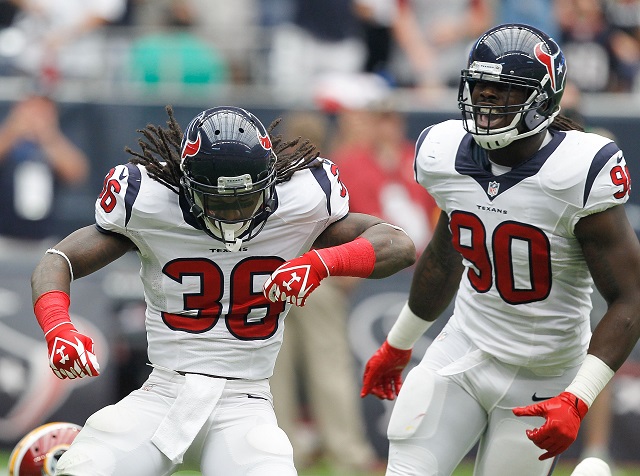 4. Jadeveon Clowney – meniscus tear

The No. 1 pick (above, right) in the 2014 NFL Draft looked good in his debut against RGIII and Washington, but was pulled off the field for what ultimately turned out to be a knee injury, although it was first called cramping during the broadcast. Clowney, who had surgery today, per NFL.com, will most likely be out until October at the earliest.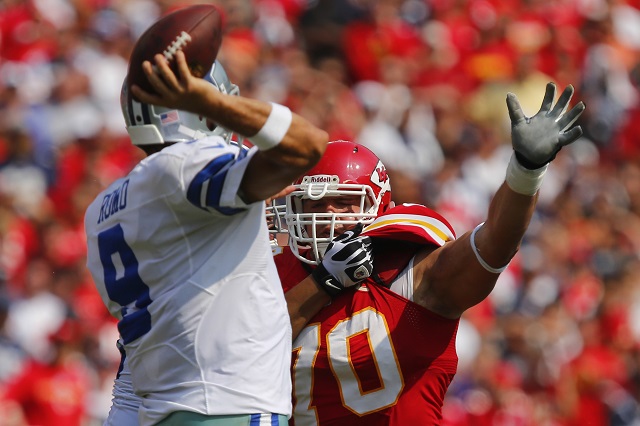 3, 2. Mike DeVito and Derrick Johnson – torn Achilles

What's worse than having one torn Achilles on your defense in a game? How about two? Kansas City found out just how bad that would be when linebackers Mike DeVito and Derrick Johnson both wound up tearing theirs in the Week 1 game against Tennessee, dealing a huge blow to a Chiefs team that relied heavily on defense to do so well last season.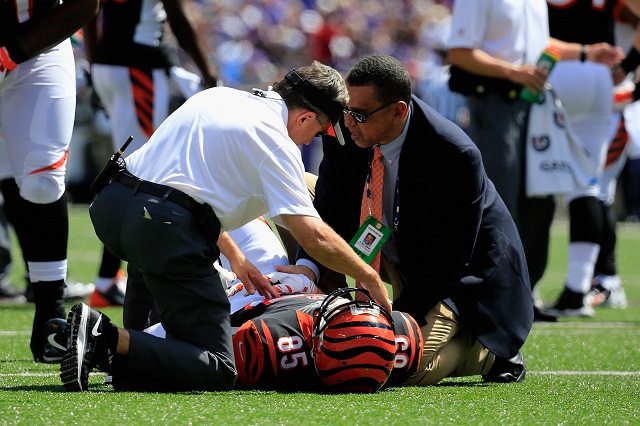 1. Tyler Eifert – dislocated elbow
In the grand scheme of things, a dislocated elbow is easier to recover from than an Achilles injury, but there wasn't a more vomit-inducing play gone wrong than Tyler Eifert's landing. Elbows are not supposed to bend like that. There's no way of knowing how long he's going to be out, either, since news about potential ligament damage, if any, hasn't surfaced. Definitely not something to look up while you're eating.
More From Personal Finance Cheat Sheet: