NBA
The 76ers Aren't the Worst Team in NBA History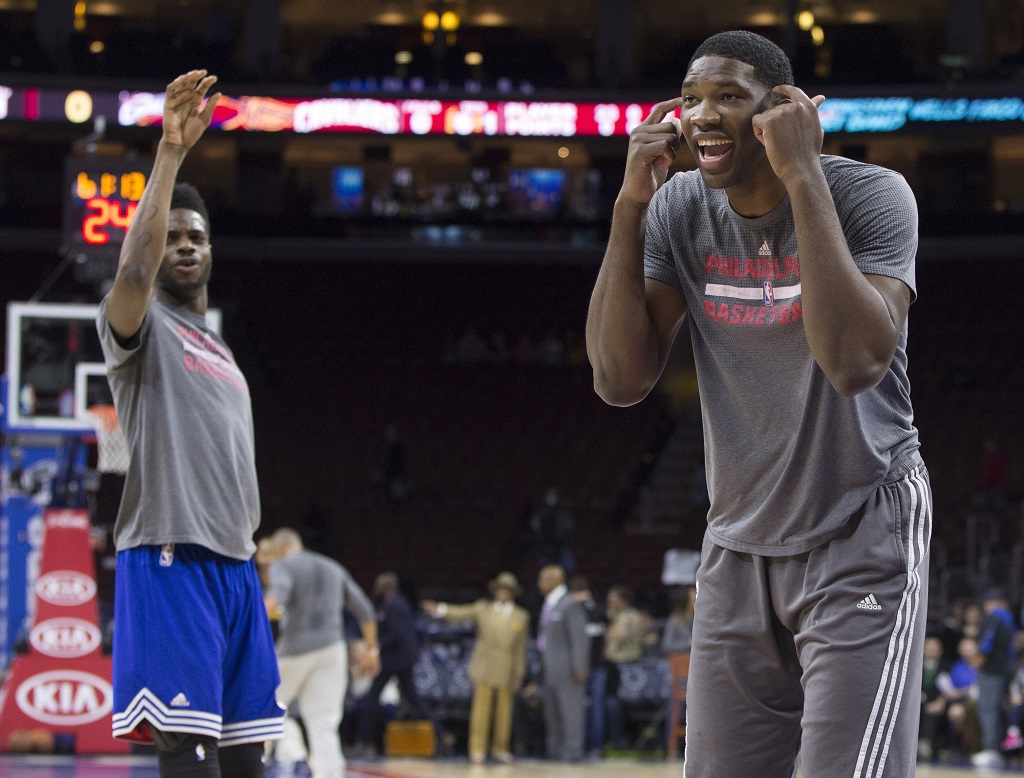 A lot of talk surrounds the Golden State Warriors and their historic run, as they first tied and will now possibly break the 1995-96 Chicago Bulls' 72-10 record. It's with good reason, of course. The Warriors are historically good, whether they break the record or not. If they win the championship this season, they'll go down as one of the greatest teams in NBA history.
But there is another team chasing history this season — albeit dubious history — the Philadelphia 76ers. They're 10-70 with two games remaining, which places them among the worst teams to ever play the game. Assuming they oblige us by losing their final two games, the Sixers will be the third-worst team in modern NBA history, bested (if you want to say it that way) by only the 1972-73 Philadelphia 76ers and the 2011-12 Charlotte Bobcats.
There is, however, still something to motivate Philadelphia as they play out their final two games — and it goes beyond a draft pick. They've captured just enough games over the last three years to edge out the Dallas Mavericks of 1992-94 for a "winning" record over a three-year stretch. However, just going by winning percentage could push them below the Vancouver Grizzlies of 1997-99.
Losing the final two games would give the Sixers a .1910 winning percentage, while Vancouver had a .1915 winning percentage over those three seasons (which included a lockout-shortened 50-game season in 1999). Let's take a look at the five other teams, outside of this season's 76ers, that go down as the worst teams in modern NBA history.
5. 2009-2010 New Jersey Nets (12-70)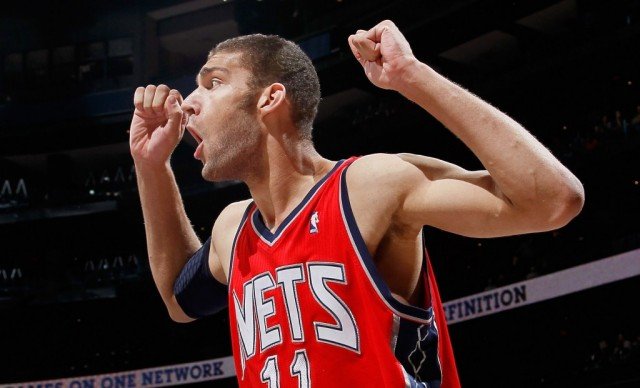 The New Jersey Nets started the season 0-18, firing head coach Lawrence Frank in the process. Kiki Vandeweghe took over the Nets and actually won two of his first three games. But the Nets were bad, finishing the season 12-52 under Vandeweghe and last in the league in scoring with just 92.4 points per game.
Sorting by offensive rating and among players who logged at least 1,000 minutes played, Brook Lopez was the best offensive player on the Nets that season. The second best player? Josh Boone.
It wasn't all bad, as the Nets landed the third pick in the draft that season. However, they took Derrick Favors and then dealt him mid-season the next year to the Utah Jazz along with point guard Devin Harris and two draft picks (who turned out to be Enes Kanter and Gorgui Dieng) for Deron Williams. It didn't work out so well for them.
4. 1997-98 Denver Nuggets (11-71)
The Nuggets were a rare combination of a bad team and a veteran team. There were plenty of older players in prominent roles in Denver that season, including Anthony Goldwire, Priest Lauderdale, Joe Wolf, Laphonso Ellis, and Johnny Newman. The player who logged the most minutes for the Nuggets that season? Dean Garrett, who averaged 7.3 points and 7.9 rebounds in 32.1 minutes played.
The Nuggets continued to perform poorly the following season, but they did improve the roster. They were 14-36 in the lockout-shortened season, but drafted Raef Lafrentz and made moves that brought them quality players such as Antonio McDyess, Nick Van Exel, and Chauncey Billups. The group improved yearly, nearly making the playoffs at 40-42 in 2000-01. After that, however, the team bottomed out and broke up.
3. 1992-93 Dallas Mavericks (11-71)
The first group of some awful Mavericks teams had a few notable NBA players with real skills. Derek Harper, a 31-year-old point guard, led the team with 18.2 points and 5.4 assists. Rookie Jim Jackson was hampered by an injury early in the season and didn't make his debut until early March. Other recognizable names such as Terry Davis, Tim Legler, and Sean Rooks appeared on this team as well. But then there were the rest.
The majority of the roster involved guys who even the most hardcore NBA fans don't remember, such as Mike Iuzzolino, Morlon Wiley, Walter Bond, Steve Bardo, and Walter Palmer. The silver lining? Jackson came along quickly, averaging 23.7 points per game in his final seven games of the year, and the Mavs drafted small forward Jamal Mashburn with the third overall pick that summer.
2. 1972-73 Philadelphia 76ers (9-73)
The '73 Sixers held onto this record of futility for decades. They actually had NBA legend Hal Greer just before he went into retirement. There were also such legendary names as Jeff Halliburton, Mike Price, John Trapp, Luther Green, and Bob Rule. At 6-foot-3, shooting guard Fred Carter led the team in scoring at 20 points per game.
What the current incarnation of the 76ers hope is a positive omen is that the '73 version was back in the playoffs three seasons after their historically bad year and back in the NBA finals the following year, with four trips to the finals — winning the championship once — within 10 years of that awful 1972-73 season.
1. 2011-12 Charlotte Bobcats (7-59)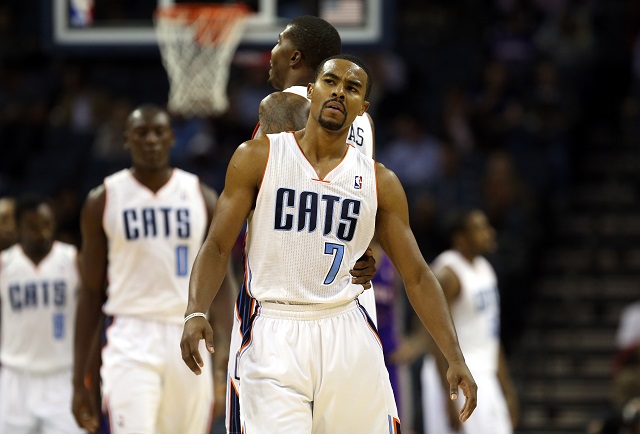 The Bobcats set the bar for how bad an NBA team can actually be. And while they were legitimately awful, averaging just 87 points per game while allowing over 100, it's kind of puzzling that they didn't win at least a couple more games. They started off the season with a victory over the Milwaukee Bucks, and had a respectable 2-4 record early in the season. But from that point forward, Paul Silas's Bobcats were just 5-55. Ouch.
The positive spin here is that the 'Cats got better. They used the second pick in the draft that summer to take Michael Kidd-Gilchrist, who has been somewhat hit and miss in his early career. They brought in veteran players, such as Al Jefferson, and have built up a nice core that made the playoffs two of the last three years behind defensive-minded head coach Steve Clifford. Now called the Hornets, things are looking up in Charlotte — at least more so than a few years ago.
Follow Ryan on Twitter @RyanDavisBP
Statistics courtesy of Basketball-Reference.com.