The 8 NBA Players With the Most All-Star Appearances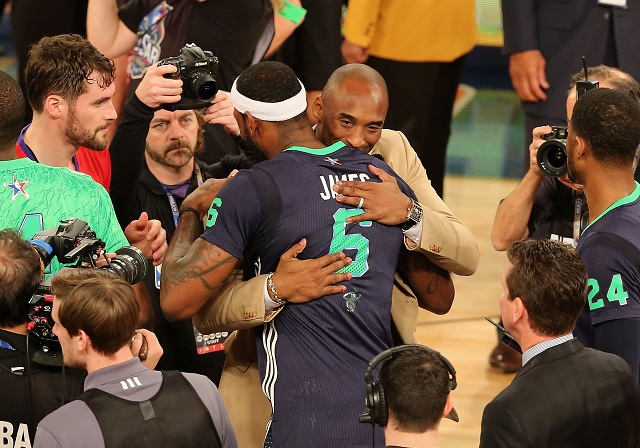 If you're the sort of basketball fan who enjoys highlight reel performances, an endless barrage of dunks, and minimal amounts of defense, then the NBA All-Star Game is for you. This spectacle isn't about the fundamentals of the game, it's about having fun and figuring out new ways to entertain the crowd. And if you ask us, that's pretty much the essence of a "can't-miss" affair.
For a player like LeBron James, a decorated superstar who will spend the rest of his career chasing Chicago's No. 23, this year's event marks his 13th consecutive trip to the All-Star Game. Common sense suggests that the King will continue to grace this particular stage with his presence until the day he finally decides to hang up his Nikes. This is a good thing — unless he doesn't want to stand alone at the top of the All-Star Game mountain.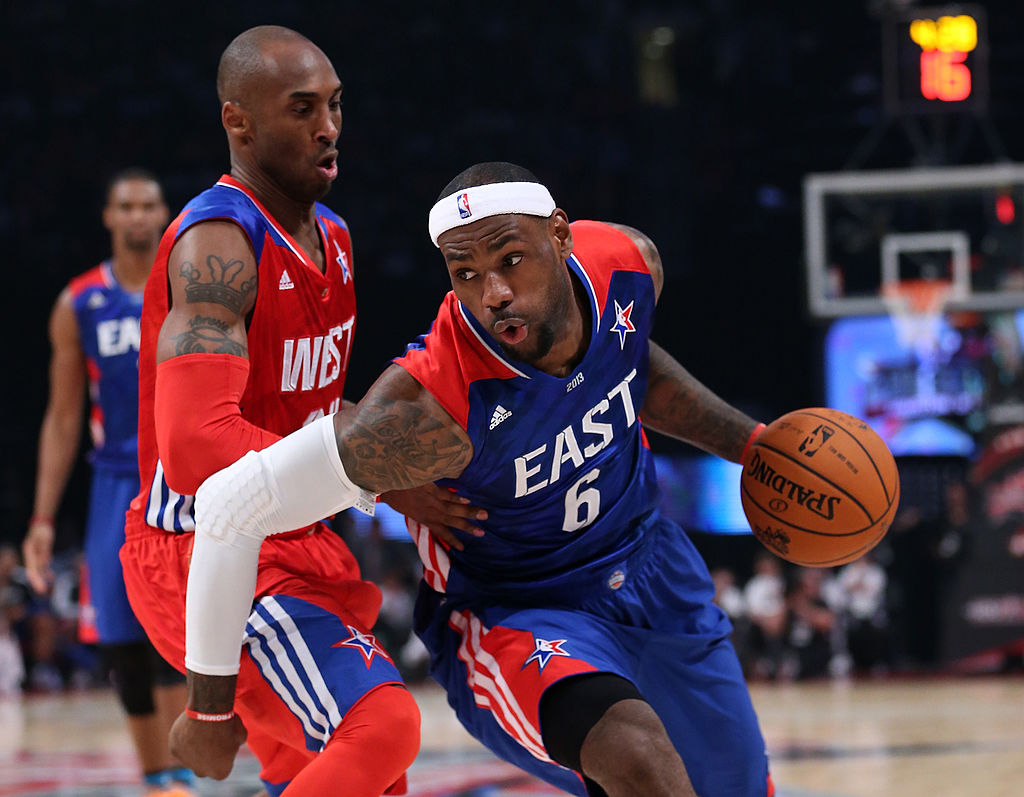 As much fun as it would be to see the best possible All-Star Game starting lineups square off against each other, we know this is just wishful thinking. Unfortunately, this is not how the process works. For the most part, it's all about the fan voting. As everyone knows, the fans will always have their favorites. Of course, that doesn't mean these favorites are any less deserving of a spot in the All-Star Game.
Over the years, some players managed to grace the All-Star Game stage more than others. James, for instance, happens to be one of these individuals. However, with 13 appearances, he still falls just a bit short of the all-time greats. With that in mind, based on selections — as opposed to actual appearances in the game itself — here's a look at the players with the most All-Star Games on their resume.
6. (tie) Jerry West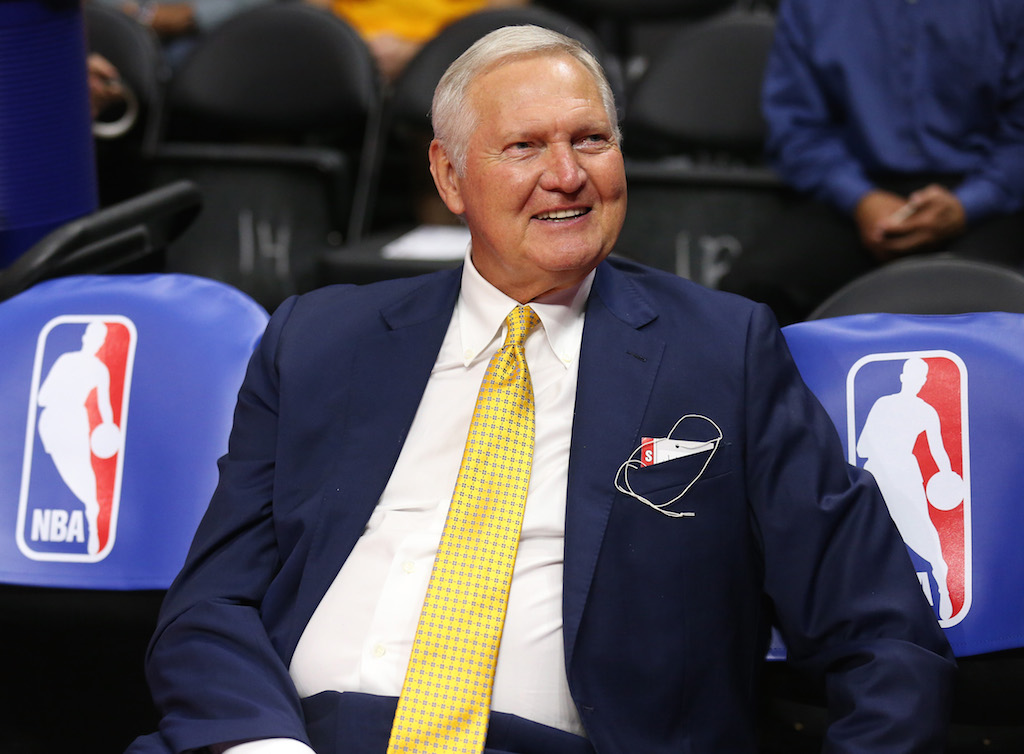 All-Star Game selections: 14
14 seasons in the NBA, and 14 selections to the All-Star Game… That is simply how Jerry West rolled. Sure, "The Logo" may have only played in 12 of those contests (starting in 11), but that doesn't mean we can just overlook all those times the Hall of Famer was recognized for his awesomeness. If we did that, then we'd overlook a whole lot of awesome. For all those appearances, however, West was only named the All-Star Game's MVP once — during the 1971–72 campaign.
6. (tie) Karl Malone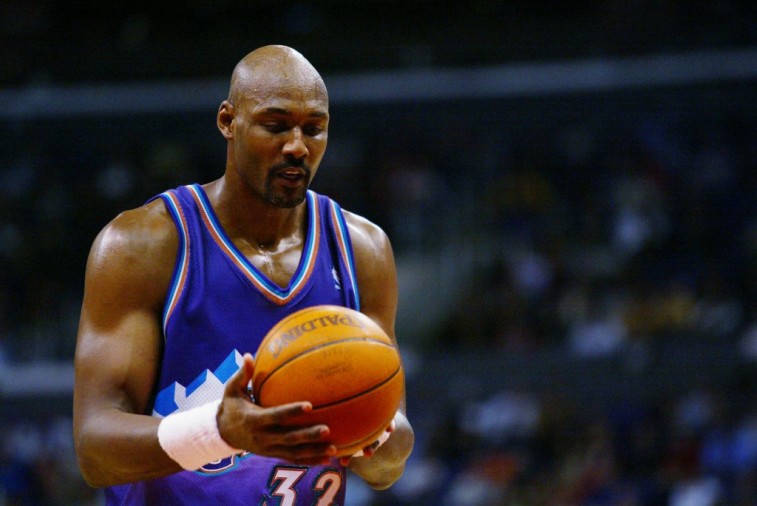 All-Star Game selections: 14
Like West, Karl Malone was selected to 14 All-Star Games and only played in 12 of them. However, as odd as this may sound, The Mailman only found himself on the starting lineup on eight of those occasions. Still, Malone definitely made the most of his All-Star Game appearances, winning the MVP award two times (1988–89, 1992–93).
6. (tie) Michael Jordan
All-Star Game selections: 14
As the greatest basketball player to ever walk the earth, Michael Jordan practically lived in the All-Star Game. Including those two forgettable seasons he played with the Washington Wizards, His Airness was selected to 14 All-Star Games, playing and starting in all but one of those events (he sat out the 1985–86 game because of injury). While Jordan walked away from the game with five regular-season MVPs and six NBA Finals MVPs, he also nabbed himself an impressive three All-Star Game MVP awards.
3. (tie) Shaquille O'Neal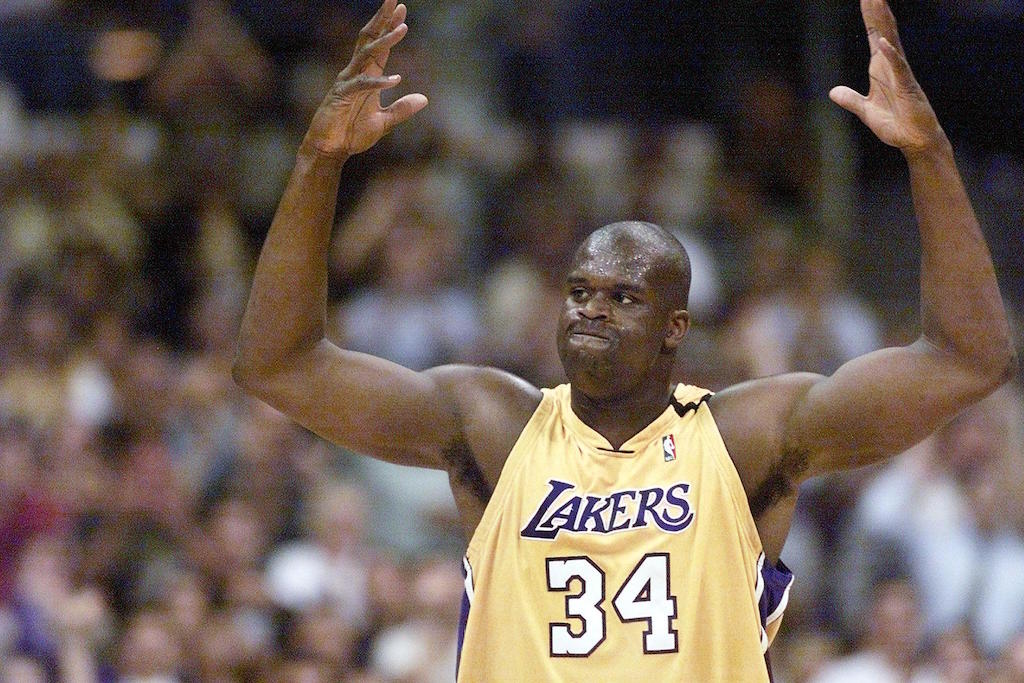 All-Star Game selections: 15
Shaquille O'Neal is another NBA great who was selected to more All-Star Games than he actually suited up for. Despite earning 15 All-Star Game selections during his career, the Diesel participated in just 12 of the main events. Of course, considering he started in nine of those games, it's hard to hold it against him. The Big Aristotle also walked away from the sport with three All-Star Game MVP awards (1999–00, 2003–04, and 2008–09).
3. (tie) Kevin Garnett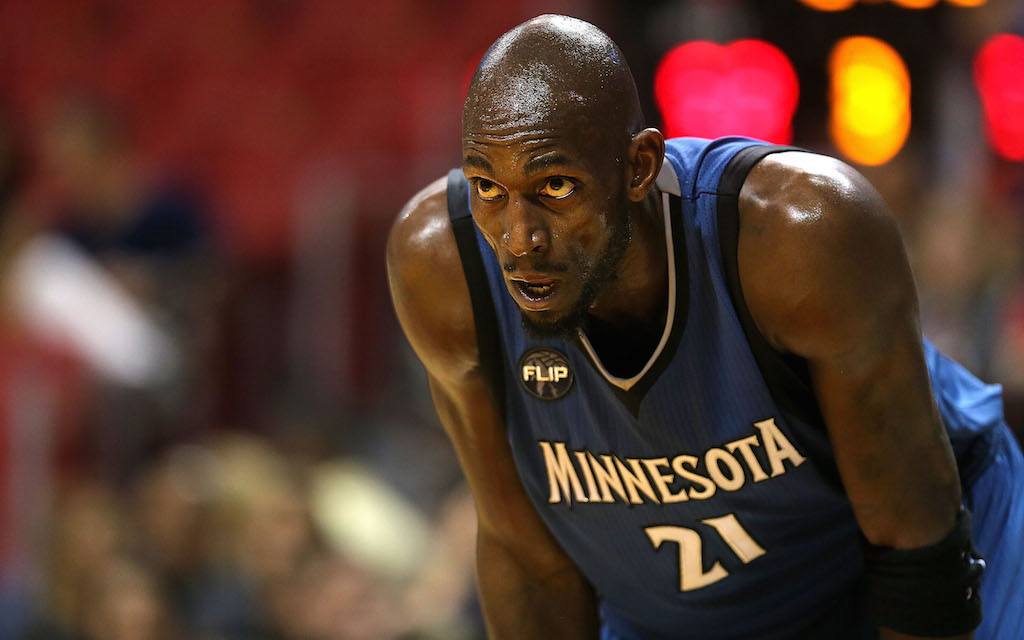 All-Star Game selections: 15
Over the course of his 21-year career, Kevin Garnett was a regular fixture in the All-Star Game. The Big Ticket was selected to the main event 15 times, playing in 14 of those games and starting on 11 separate occasions. If we had to pinpoint one occasion that stands above the rest, it would have to be the 2002–03 All-Star Game. In 41 minutes, KG was absolutely magnificent. He shot 17 for 24 from the field, hit all three of his free throw attempts, and finished the contest with 37 points, nine rebounds, three assists, five steals, and one block. To no one's surprise, Garnett was named the game's MVP.
3. (tie) Tim Duncan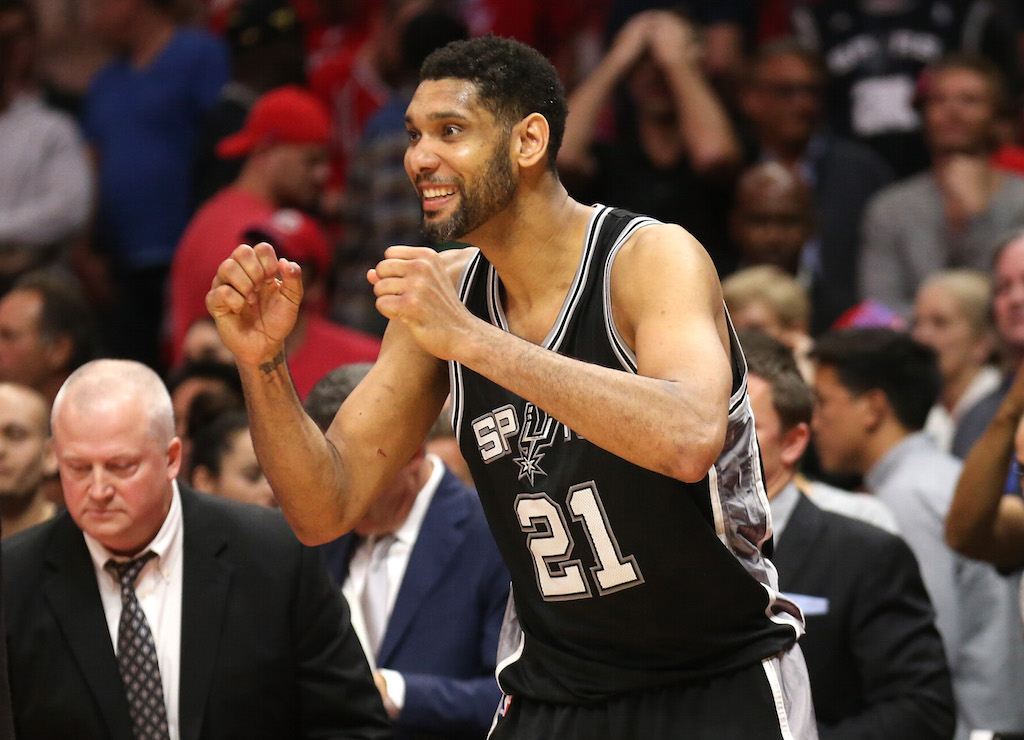 All-Star Game selections: 15
Tim Duncan is the greatest power forward in NBA history. This is a fact that is certainly reflected in his All-Star Game resume. The Big Fundamental was a 15-time selection, who managed to play in all 15 games while starting in an impressive 12 contests. And yet, as hard as this might be to believe, Timmy was only named the All-Star Game's MVP once — in 1999–00 (he tied with Shaq). Clearly, the All-Star Game favors flair over fundamentals.
2. Kobe Bryant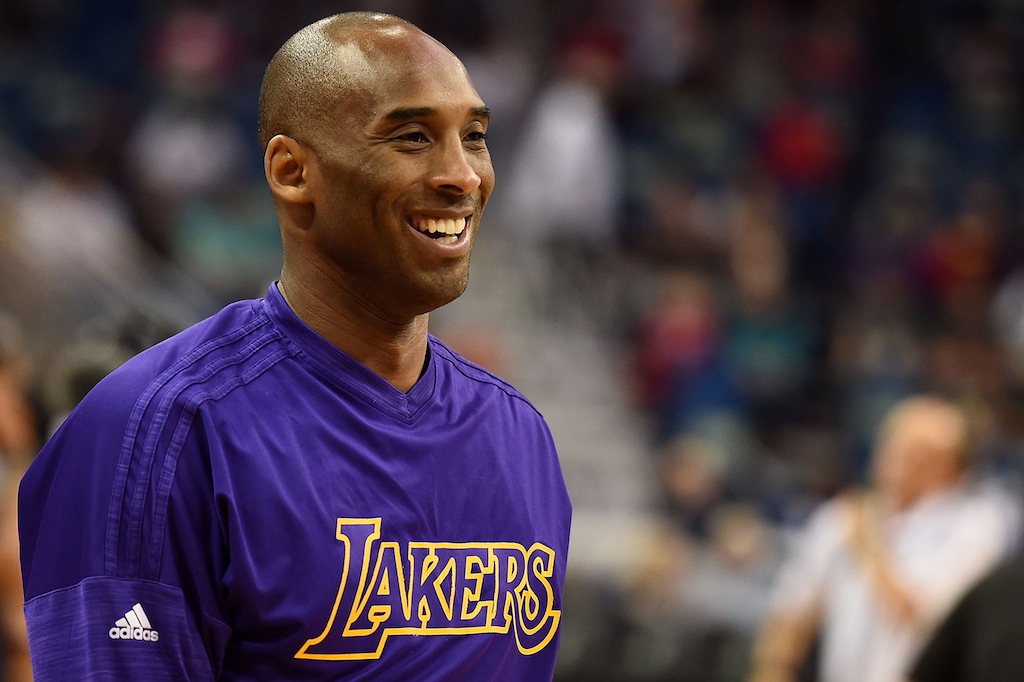 All-Star Game selections: 18
Aside from being a regular in the All-Star Game, Kobe Bryant couldn't help but use this platform to showcase his true superstardom. Bryant, an 18-time selection, started in 15 All-Star Games and put up 30-plus points on three separate occasions. Kobe walked away from the game tied for the most All-Star Game MVP awards with four.
1. Kareem Abdul-Jabbar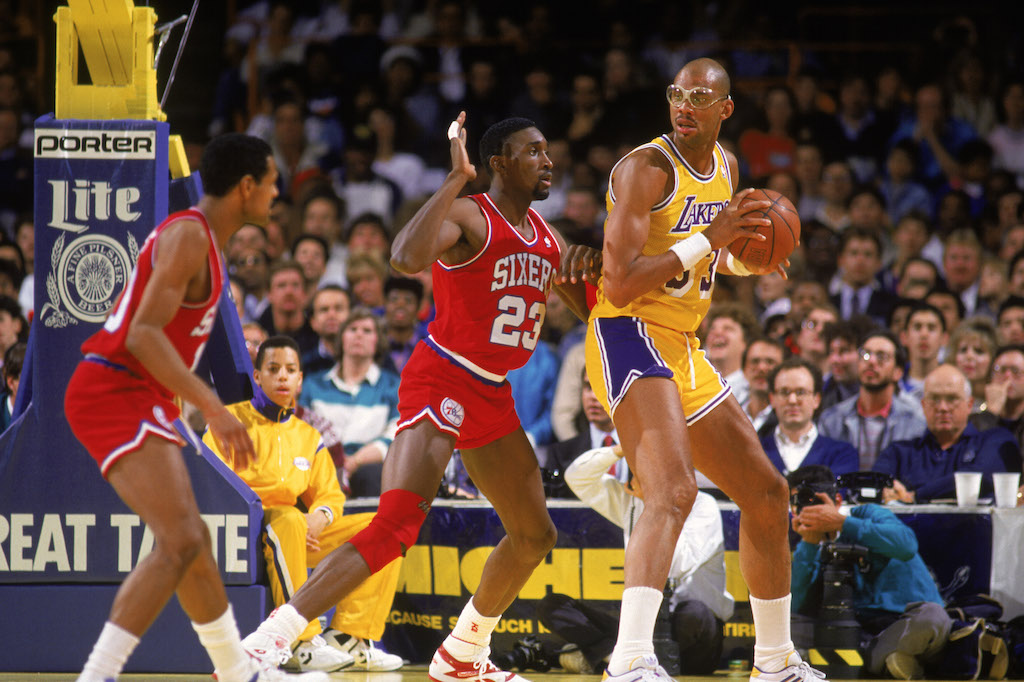 All-Star Game selections: 19
The first time Kareem Abdul-Jabbar was voted into the All-Star Game, it was 1970, Richard Nixon was president, and the Milwaukee Bucks center was still going by Lew Alcindor. The last time Kareem was voted into the All-Star Game, it was 1989, and George H.W. Bush sat in the Oval Office. The NBA's most prolific scorer of all time had a long and productive career, playing at a high level for much longer than the average NBA tenure; as evidenced by his 19 All-Star Game selections, which includes 18 appearances and 13 starts.
For the entire list of All-Star Game leaderboards, click here. Statistics and data courtesy of Basketball-Reference and Land of Basketball.
Matt Reevy also contributed to this piece.