The Best Advice Jimmy Butler Ever Got Was Cliché but True
Jimmy Butler is one of the most unique NBA stars. While many of the best players want to have the ball and score points, Butler approaches the game with a more balanced mindset. Yes, he is still the Heat's scoring leader. But one look at the team's averages shows they're not dependent on one man. Butler's mindset may be best explained by advice he received early on.
Jimmy Butler's journey
Butler did not have the typical path to NBA stardom. Homeless when he was younger, Butler was far from a shoo-in for the NBA draft in 2011. After a successful stint at Marquette, however, the league took notice. He was the final pick of the first round in the 2011 NBA Draft at the height of the Derrick Rose Bulls. 
Initially playing sparse minutes off the bench, details Basketball-Reference, Butler broke out during his second season in Chicago and became an important piece off their bench. By year three, he was the team's starting shooting guard; in year four, he was an All-Star. While several of the Bulls burnt out thanks to injury, Butler continued to rise, becoming one of the best utility players in the NBA. 
An eccentric personality, Butler has a knack for flying off the deep-end and becoming a distraction for both himself and his teammates. After a successful first year in Minnesota, Butler's chaotic exit from the team made for some fascinating stories.
After a brief stint in Philadelphia at the end of that, Butler found a new home with the Miami Heat where he has taken on a bigger leadership role than ever. When the season was suspended, the Heat were among the league's most surprising teams. As Butler speaks on it, however, he goes into the past to say what has driven him to this point. 
Butler's driving force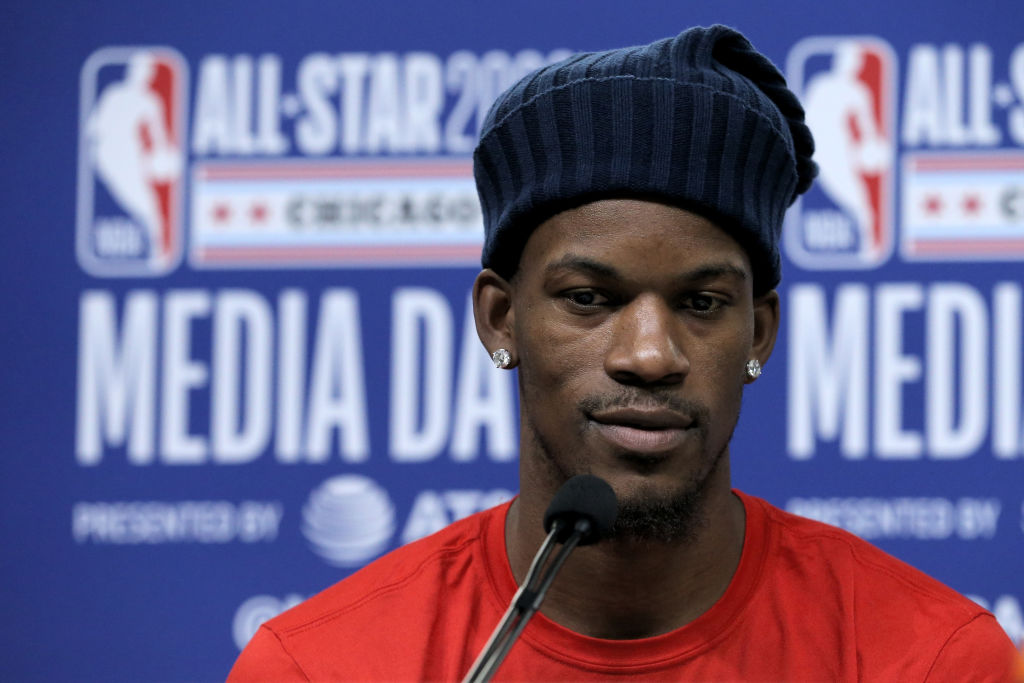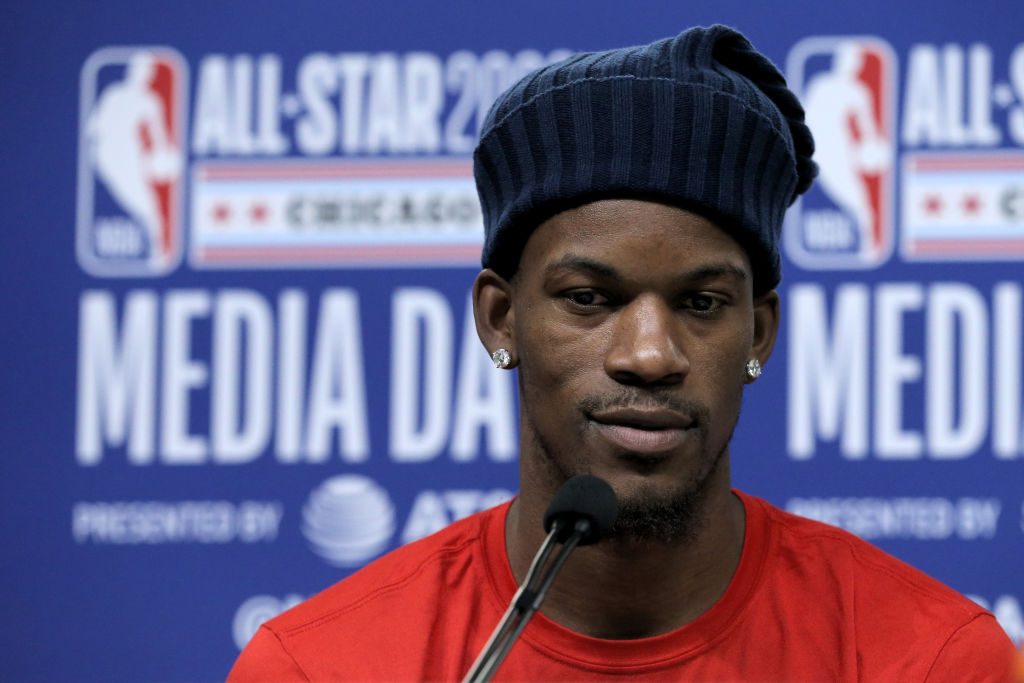 Butler has always been among the most candid players in the league. His YouTube channel has always been one of the more fascinating watches for sports fans. Butler bares his soul, shares his workouts, and entertains his fans thanks to a constant stream of video content. Despite his legendary work ethic, Butler knows how to have a good time, too. 
Speaking recently about his career, Butler opened up about some advice he received early on. Speaking about how past lessons shaped him into the worker he is today, Butler remembered one thing that 
"It sounds cliché, but the whole 'never give up' thing is real," Butler said. "I don't think that anybody's life is going to go the way that they want it to go right then, right there. There's going to be obstacles and hiccups — bumps in the road — whatever you want to call them. But, as long as you're sticking to it, keep going. In my mind, you're going to be successful." 
It's age-old advice that like Butler said, borders on cliché, but it is also a valuable lesson for everybody. 
Feeding Butler's hunger
Butler doesn't just spout platitudes about hard work while letting things come easy to him. Whether he is annoying the other team's star player on defense or taking over a game when things looked impossible, he is one of the hardest workers that the league has ever seen. With this in mind, it makes sense that he would take this old advice so seriously. 
Butler is one of the league's best characters. He is loud, opinionated, and a little too brash. Hidden behind this, however, is a player who worked harder than everybody else to get there. Now, he is reaping the rewards.