The Best Duke Basketball Stars to Make the NBA
Duke University is known as one of the best schools in the country at churning out NBA players. Overall, they've sent 58 players to the league who have played in at least one game, and 25 since the year 2000. Coach Mike Krzyzewski is one of the most decorated coaches in NCAA history, having won five championships and leading his school to the Final Four 12 times. In short, the Blue Devils have experienced a ton of success. Here are the 25 best players who Duke has sent to the NBA.
25. Brandon Ingram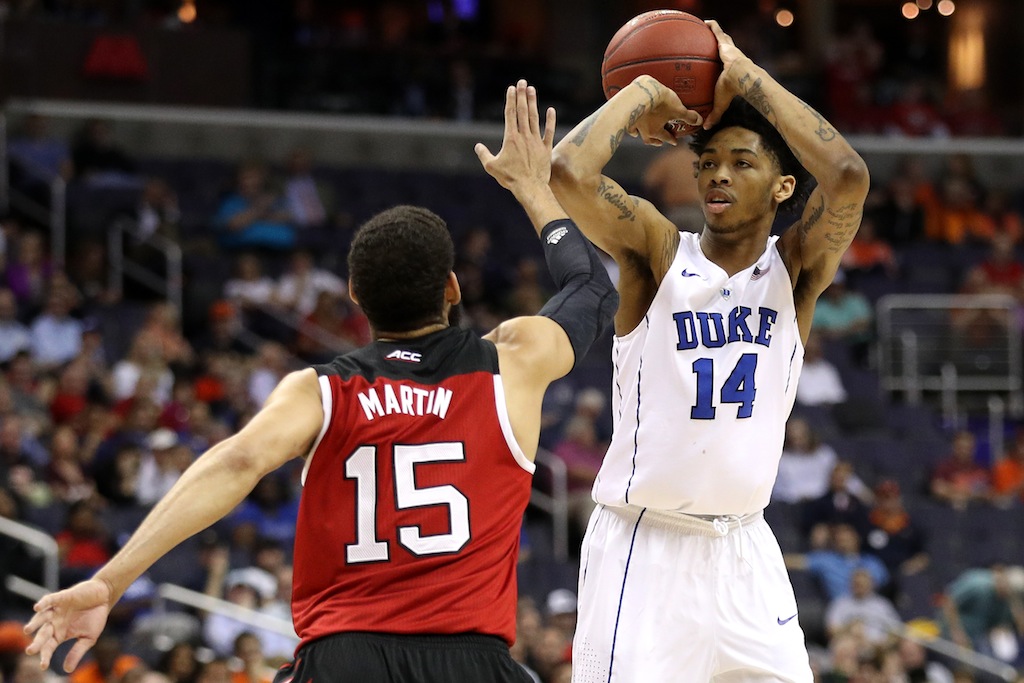 Drafted No. 2 overall by the Los Angeles Lakers in June 2016, Brandon Ingram's NBA story has yet to be written. At this point, the 19-year-old's not finished with his rookie season and has averages of 8.2 points, 4.1 rebounds, and 36.7% shooting in 27.8 minutes per game. Ingram has a tremendous amount of potential; he finished his time at Duke after just one season and averaged 17.3 points and 6.8 rebounds per game as a freshman.
24. Jay Williams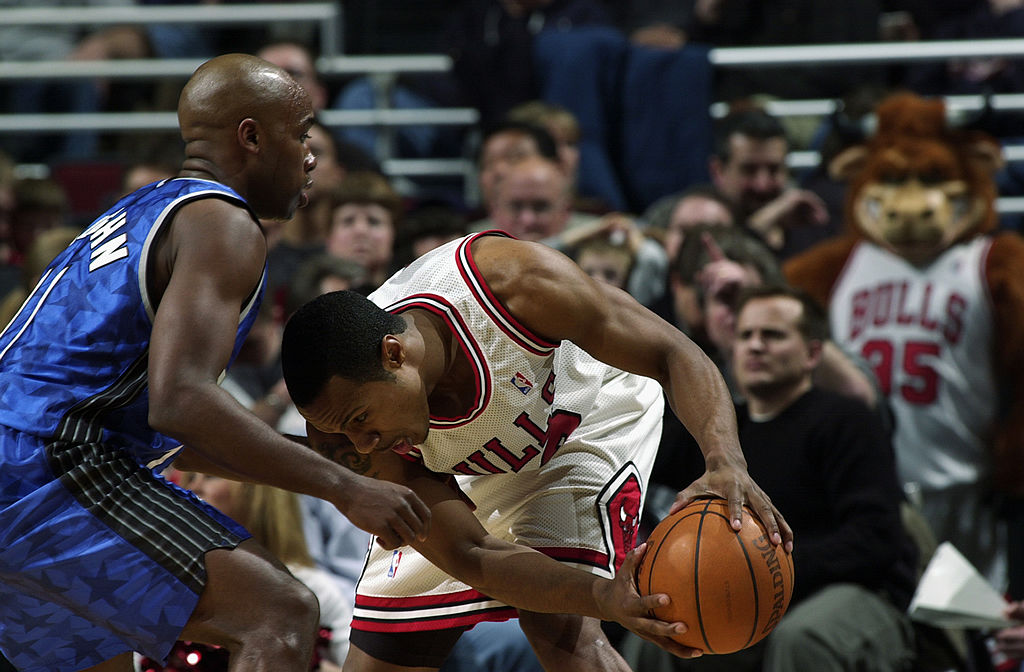 Sadly, point guard Jay Williams only played one season in the NBA. But that doesn't change the fact that he was one of the better players to leave the school to play professional basketball.
Drafted No. 2 overall by the Chicago Bulls back in 2002, Williams had averages of 9.5 points and 4.7 assists in 75 games in his rookie year, improving as the season progressed. But an offseason motorcycle accident ended his NBA dreams before they even began. At Duke, Williams played three seasons with averages of 19.3 points and six assists per game.
23. Kyle Singler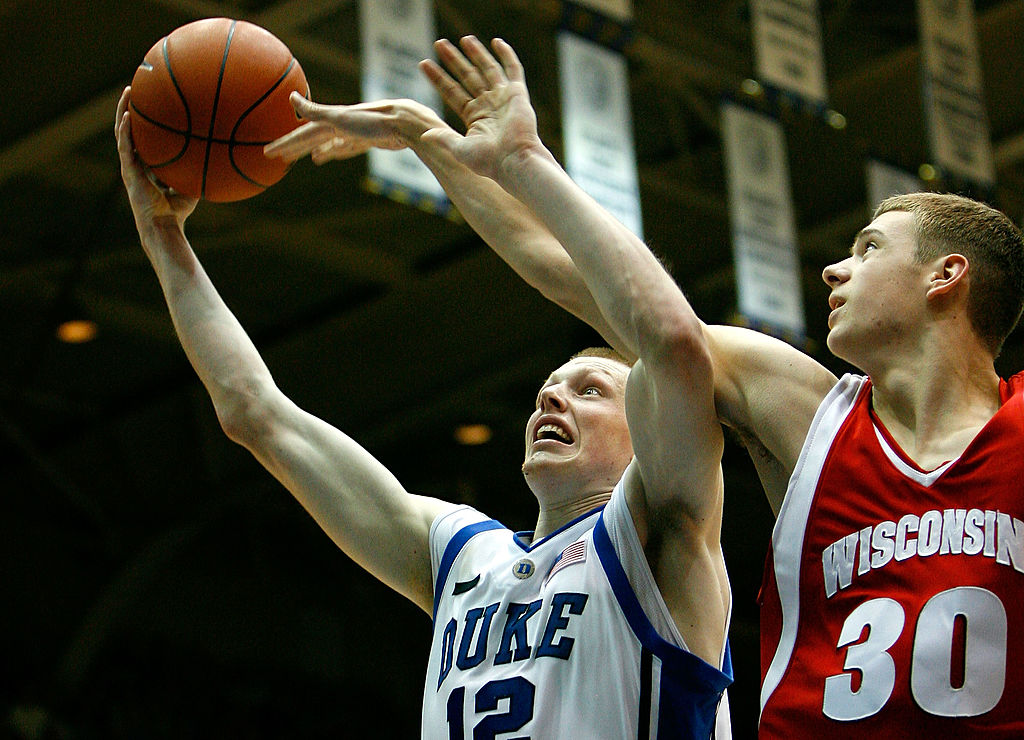 Coming out of Duke after playing all four years, forward Kyle Singler was fairly overlooked by the NBA. He made it to the third pick of the second round before a team drafted him. Since then, he's spent six quality years as a bench option. Singler is averaging 6.7 points in 22.5 minutes per game so far in his career, with his playing time beginning to fall off the last few seasons with the Oklahoma City Thunder. During his Duke career, Singler averaged 16.2 points and 6.9 rebounds per game.
22. Austin Rivers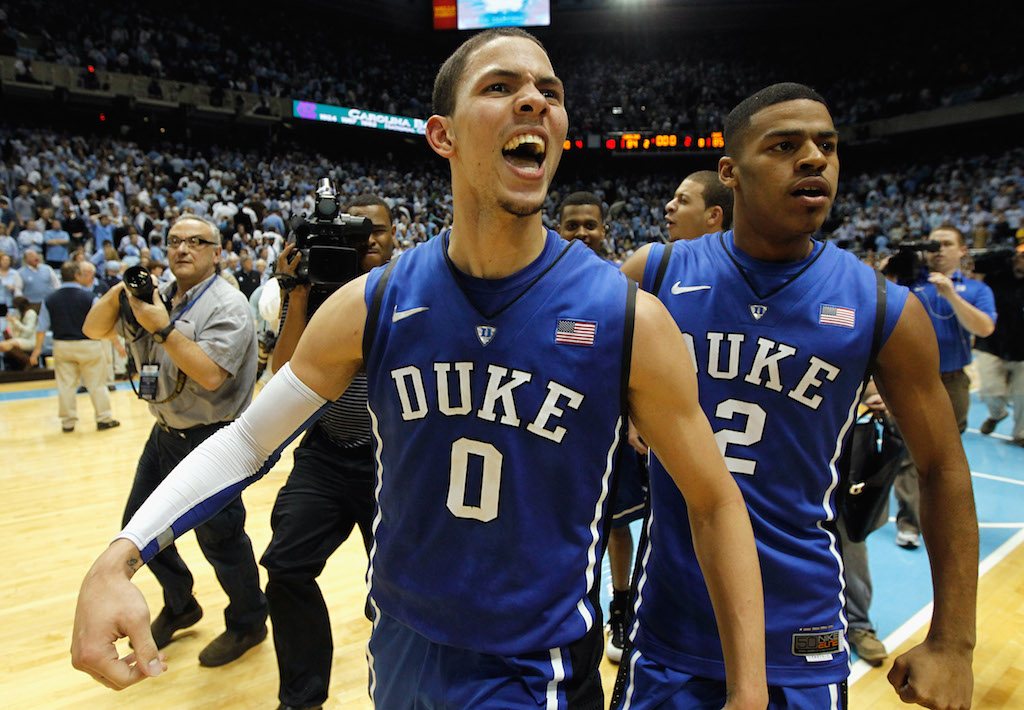 The son of legendary NBA player and coach Doc Rivers, Austin Rivers played just one season at Duke before heading to the pros. In his career so far with the New Orleans Pelicans and Los Angeles Clippers, Rivers has career averages of 8.2 points and 34.5% shooting from three-point range — although he's improved a ton in 2016–17, averaging 12 points and 38.5% from long range. In his one season in college, Rivers averaged 15.5 points per game in 33.2 minutes per game.
21. Miles Plumlee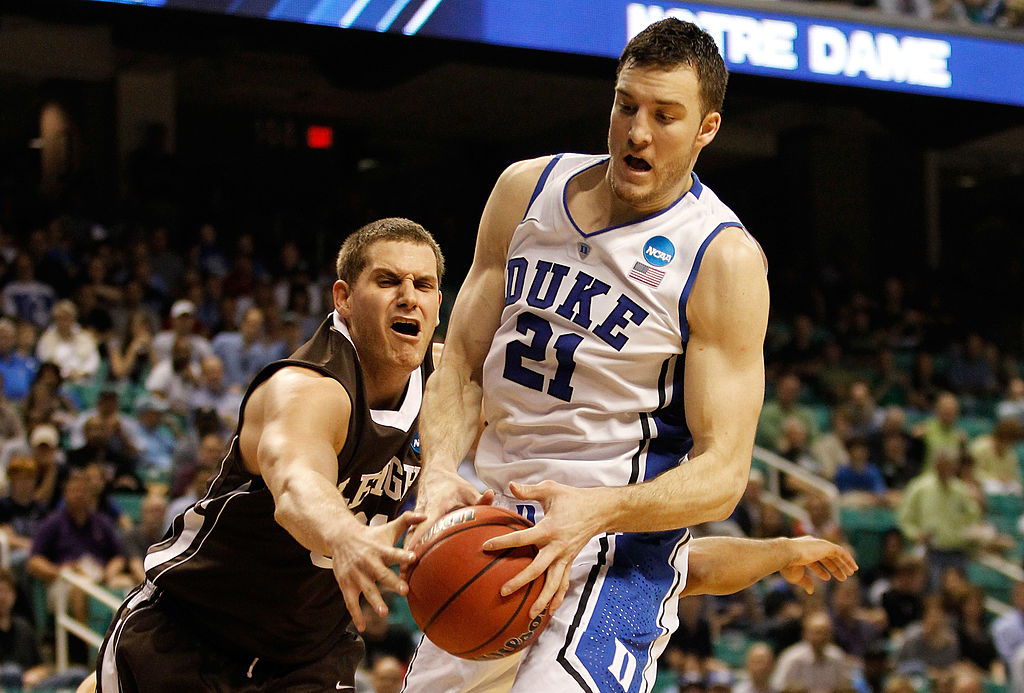 Center Miles Plumlee was a late first-round pick by the Indiana Pacers back in 2002. He's made a career for himself as a reserve big man in the NBA over the last few seasons. For his career, Plumlee averages 16.9 minutes per game with 5.2 points and 4.8 rebounds. He's not super talented, but his size and effort do bring things to the game. He played all four seasons at Duke, averaging 4.8 points and 4.8 rebounds. It makes us wonder how he even got drafted in the first place.
20. Dahntay Jones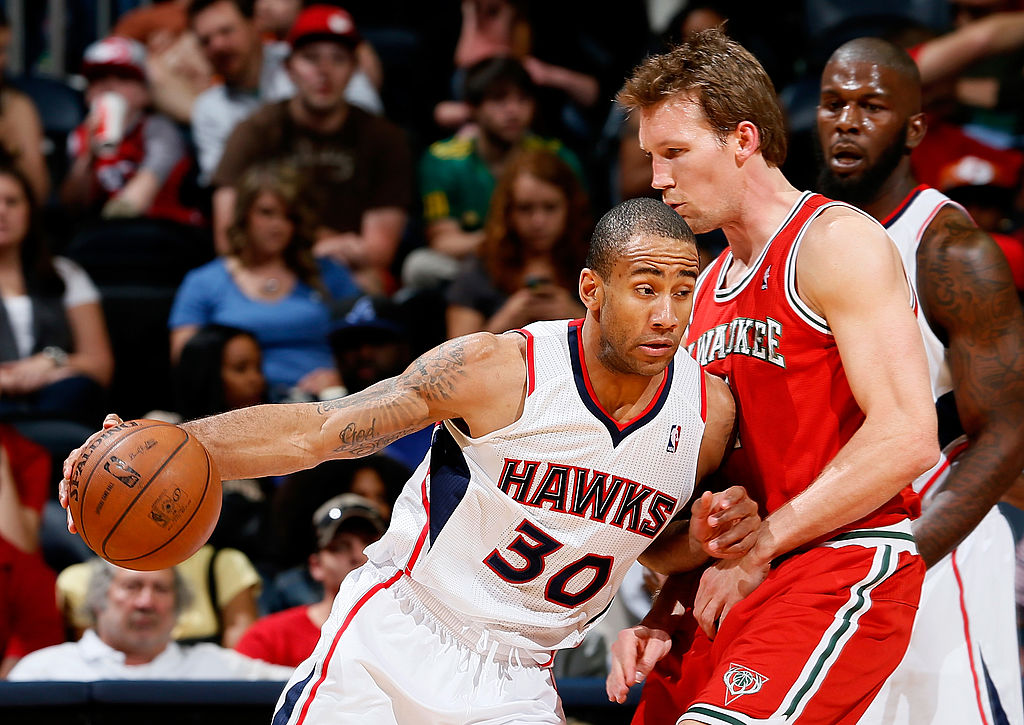 A shooting guard who was drafted No. 20 overall back in 2003, Dahntay Jones made a nice career for himself as a reserve despite not being a good outside shooter. The most three-pointers he ever made in a season was the 33 he hit with the Indiana Pacers in 2011–12. Jones bounced around, playing 12 seasons for eight different teams before retiring following the 2015–16 season. Jones played two seasons at Duke following a transfer from Rutgers, and averaged 13.8 points and 4.6 rebounds during his four years in college.
19. Jahlil Okafor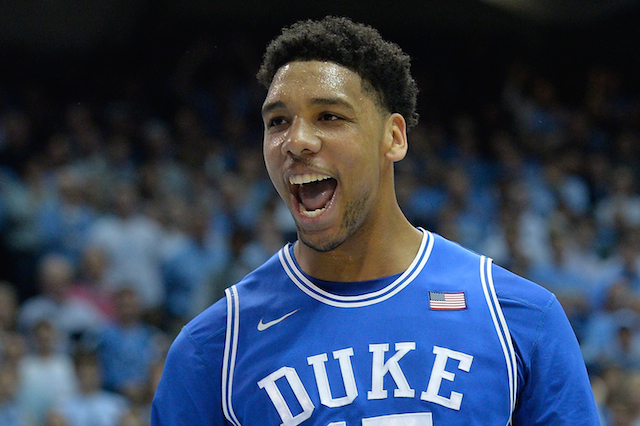 Another young player with a long NBA career ahead of him is former Duke Blue Devil Jahlil Okafor. The 21-year-old big man is in his second NBA season with the Philadelphia 76ers. He averages 15.2 points and 51.1% shooting during his young career. Critics question both Okafor's offense and defense. However, he still has a ton of room for growth and development. Okafor only spent one season at Duke, averaging 17.3 points and 8.5 rebounds in 38 games.
18. Rodney Hood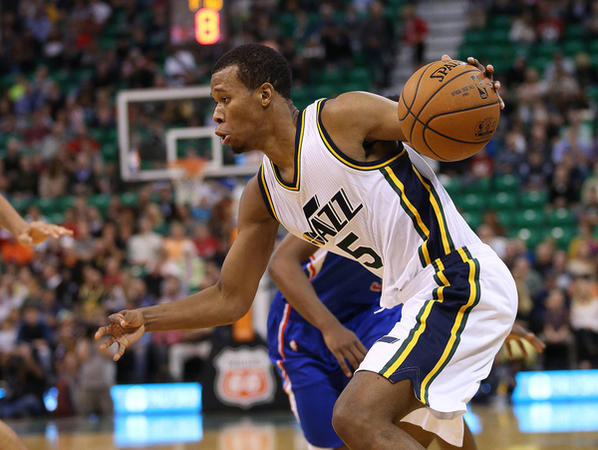 A third-year forward with the Utah Jazz, Rodney Hood has quietly developed into an excellent role player. Over the last two seasons since becoming a full-time starter, Hood is averaging 14.2 points per game in 31 minutes while helping the Jazz rise to prominence — or at least playoff contention — in the Western Conference for the first time in years. Hood played just one season at Duke following a transfer from Mississippi State. He averaged 16.1 points that season.
17. Chris Duhon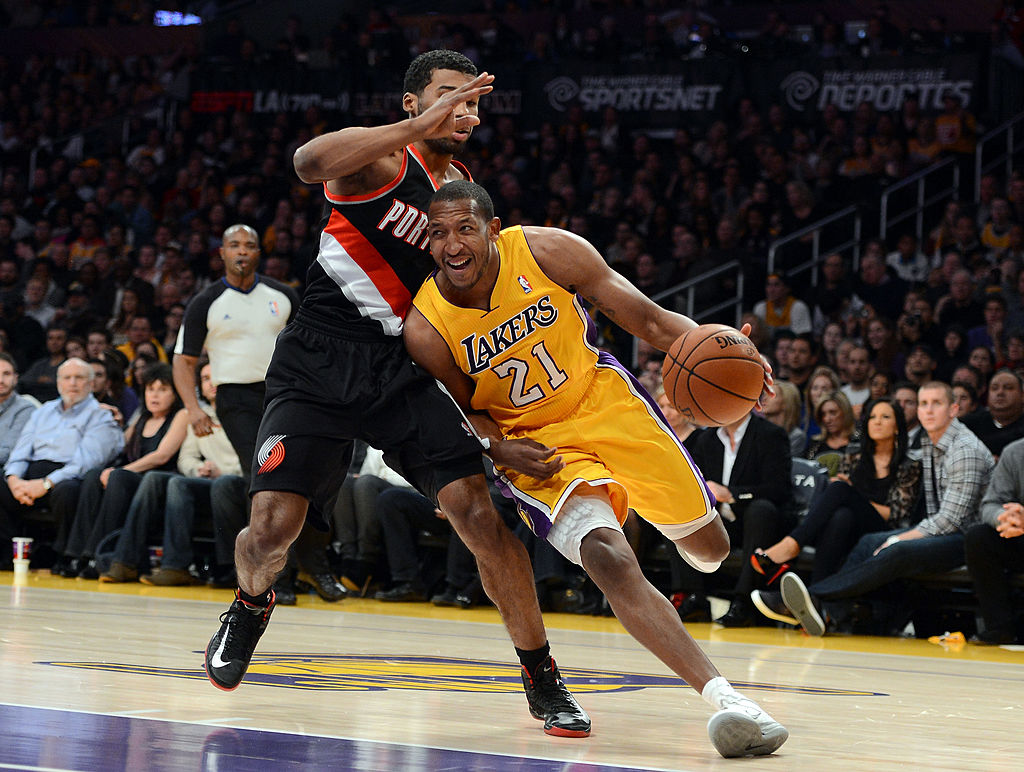 Point guard Chris Duhon succeeded in the NBA when many thought he wouldn't. After a four-year stint at Duke that left his NBA draft stock low, the Chicago Bulls used a second-round pick on Duhon. The guard found himself in the starting lineup for a playoff team in his rookie season.
Duhon had a nice, nine-year career, primarily a backup point guard. He averaged 6.5 points and 4.4 assists for the Bulls, New York Knicks, Orlando Magic, and Los Angeles Lakers. In his time at Duke, Duhon averaged 8.8 points and 5.7 assists.
16. Josh McRoberts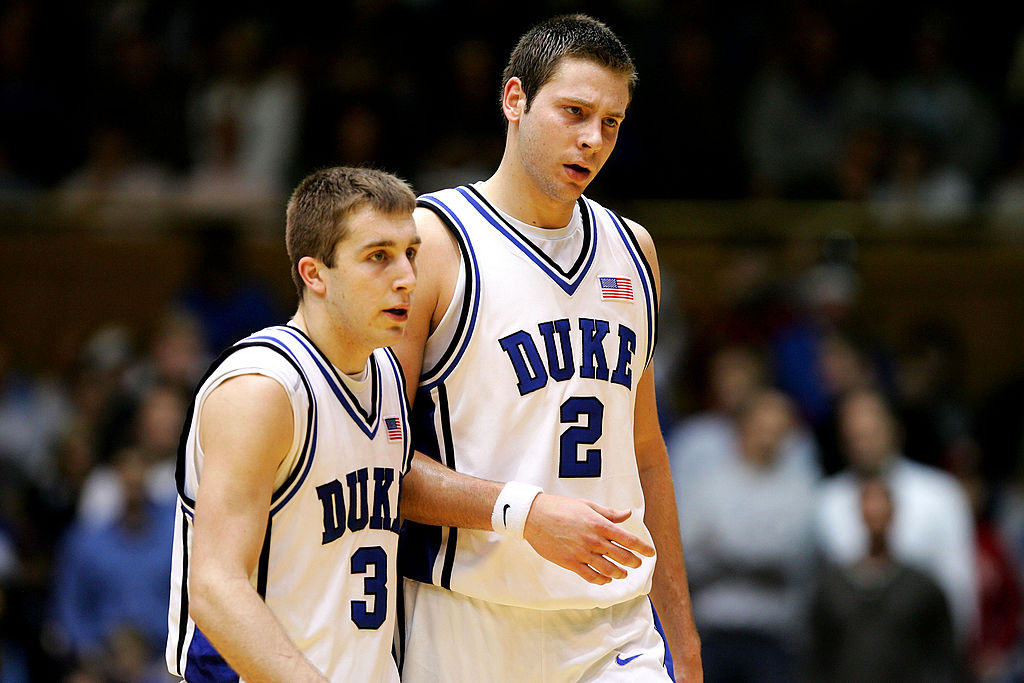 A journeyman big man over the last 10 years, Josh McRoberts has found a role in the NBA after being an afterthought coming out of a successful two-year stint in college. Over the last few years, McRoberts struggled to stay on the court the last few years due to injuries. However, he became a regular starter and a decent three-point shooter after spending much of his early career riding the bench.
McRoberts averaged 10.8 points and 6.5 rebounds per game in two seasons at Duke, making some wonder why he left for the NBA so quickly; he was inevitably drafted in the second round.
15. Mason Plumlee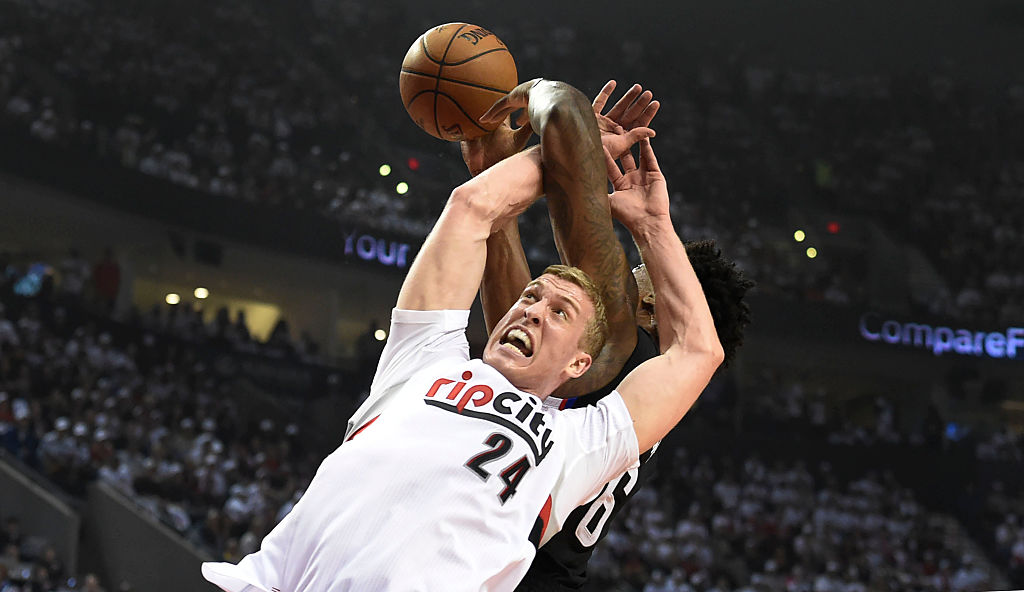 The younger brother of Miles, Mason Plumlee is widely known as "the better Plumlee brother." Although not a star — and he never will be — Plumlee has developed into a solid starting center for the Portland Trail Blazers. Now in his fourth year in the NBA, Plumlee is averaging 11.1 points, eight rebounds and four assists per game in 28 minutes so far in 2016–17. Plumlee played all four years at Duke. He really came on in his final season, when he averaged 17.1 points and 9.9 rebounds per game.
14. Gerald Henderson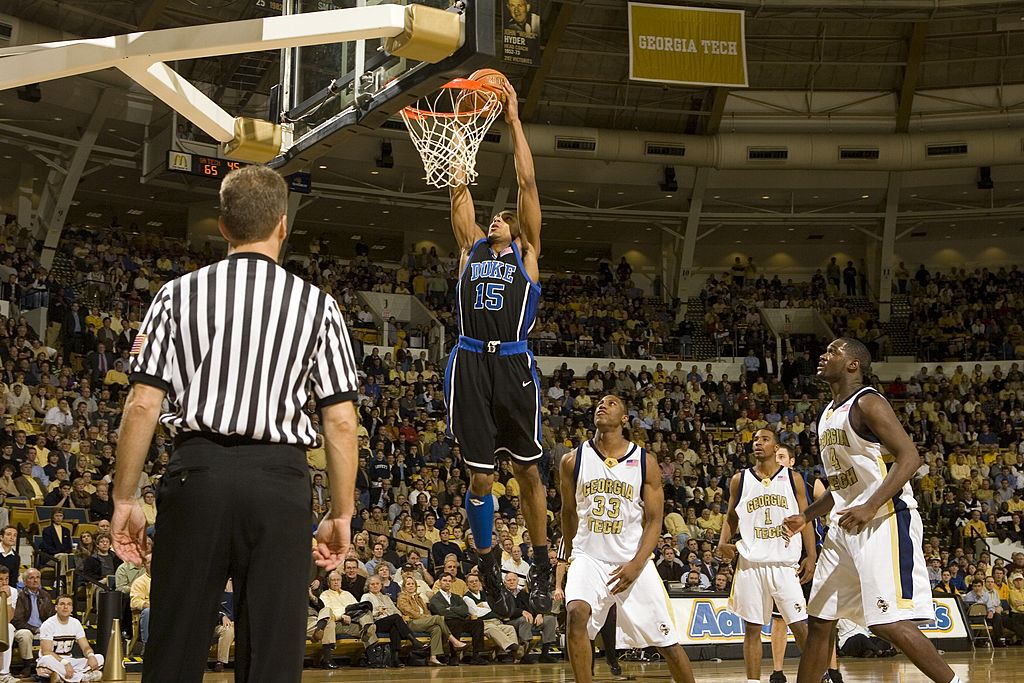 Another guard to come out of Duke, Gerald Henderson has toiled in obscurity for the majority of his NBA career. The 29-year-old currently plays for the Philadelphia 76ers, averaging 9.6 points with a career average of 11.3 points per game. Henderson has developed his game, becoming a solid outside shooter after not being able to knock down three-pointers to save his life in his first few years as a pro. In three years at Duke, Henderson averaged 12.3 points per game.
13. Jabari Parker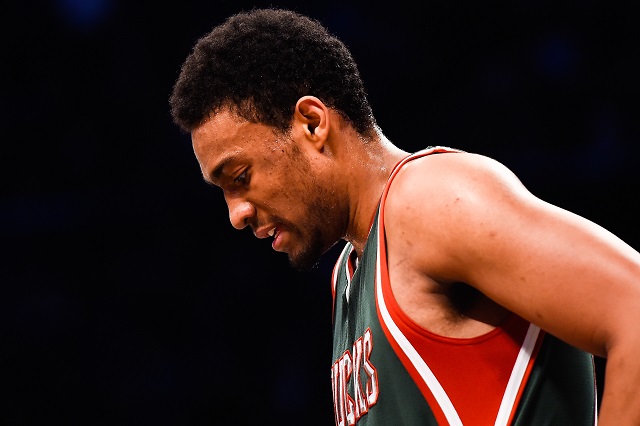 Milwaukee Bucks forward Jabari Parker has had a promising career slowed by injuries, but he still carries that promise nonetheless. Drafted second overall by the Bucks in 2014, Parker averaged 12.3 points in 25 games in his rookie season before tearing his ACL in his left knee and having to sit the remainder of the year.
He came back in 2015–16 and has averaged 16.5 points on 49.2% shooting since his return to action. Parker is still just 21 years old, but he recently tore his left ACL for a second time. Suddenly his career is in doubt. He played just one year at Duke, averaging 19.1 points and 8.7 rebounds.
12. Danny Ferry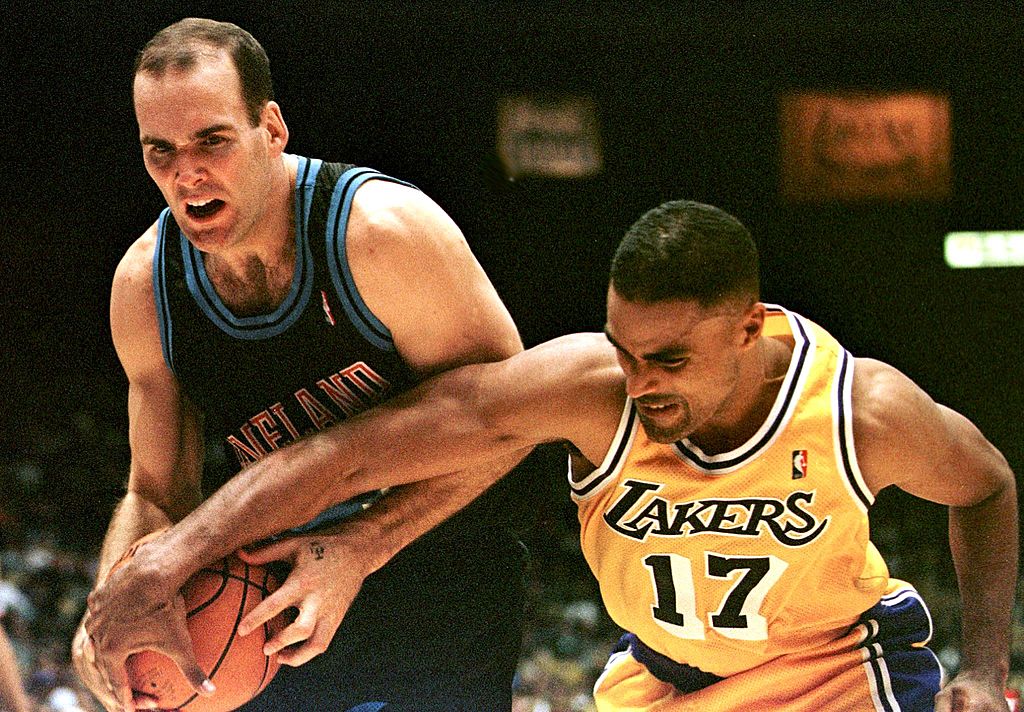 After the dreadful Clippers drafted him No. 2 overall in 1988, Danny Ferry decided to play in Italy rather than join his NBA team. After Los Angeles traded his draft rights to the Cleveland Cavaliers, Ferry returned to the U.S. and had a less-than-memorable career.
In 13 NBA seasons — 10 in Cleveland — Ferry averaged seven points and 2.8 rebounds per game. The best seasons of his career came when the NBA moved in the three-point line, allowing him to boost his scoring to 13.3 points per game in 1995–96. In four years at Duke, Ferry averaged 15.1 points per game.
11. Johnny Dawkins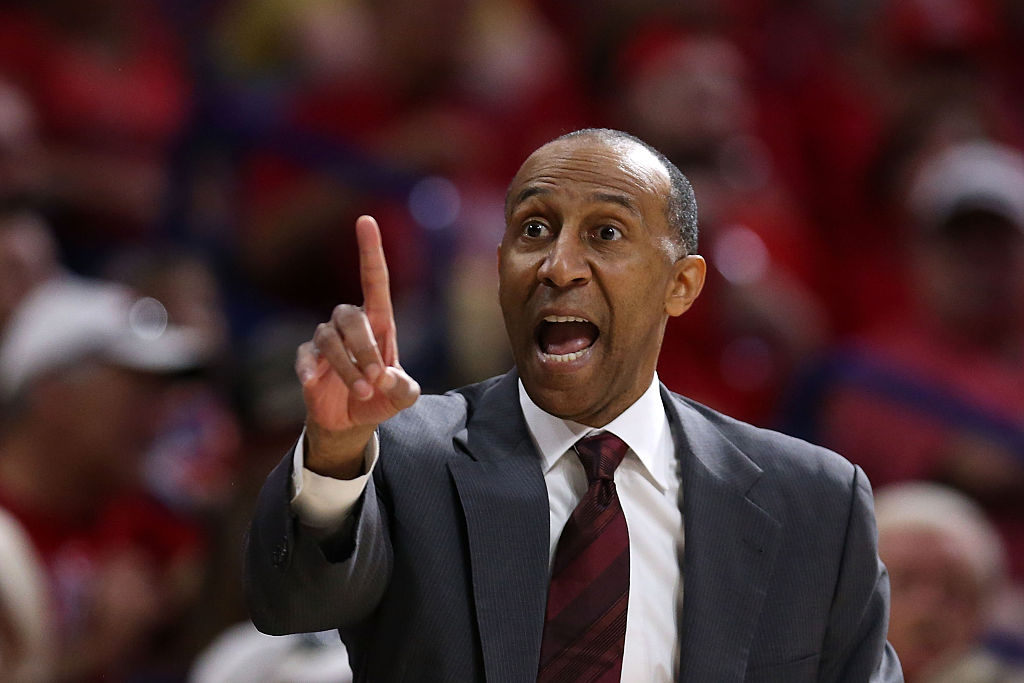 Drafted by the San Antonio Spurs No. 10 overall in 1986, point guard Johnny Dawkins' promising career was derailed by injuries. In his first five years as a pro, Dawkins averaged 13.5 points and 6.2 assists for the Spurs and Philadelphia 76ers. But, over the next four years, Dawkins' numbers dropped to 8.8 points and 4.9 assists before he eventually retired at 31. In his four years at Duke, Dawkins averaged 19.2 points and 4.2 assists per game.
10. Shane Battier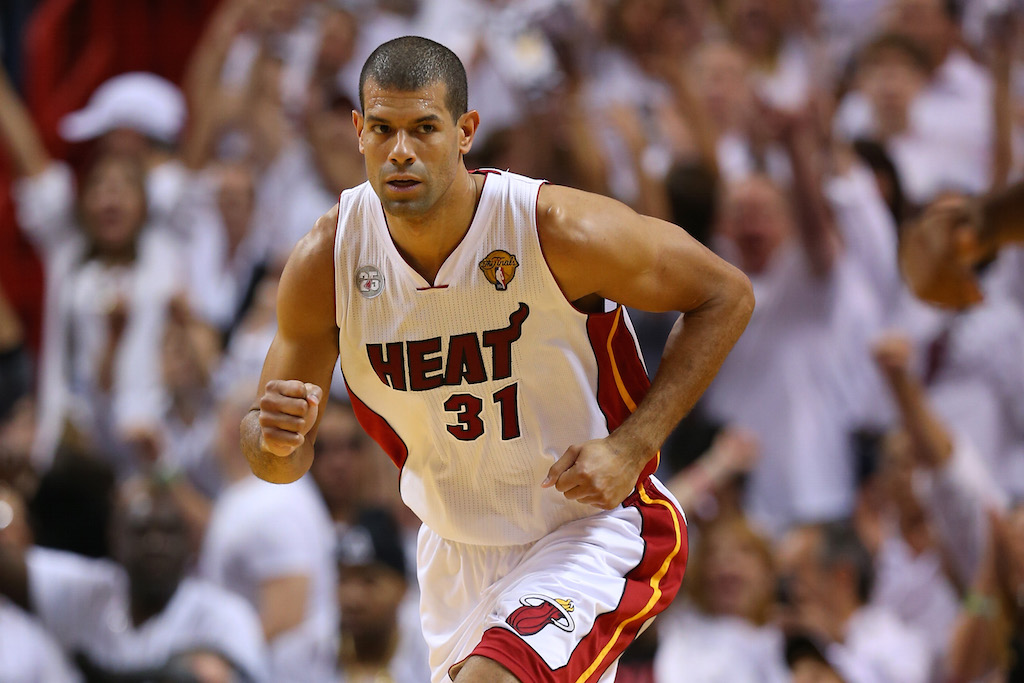 The Memphis Grizzlies took Shane Battier at No. six overall in 2001. After four years in college, the highly-regarded Blue Devil forward had a nice, long professional career, playing 13 seasons and winning two NBA championships. Unfortunately, Battier was never more than a role player as a pro. His career averages of 8.6 points and 4.2 rebounds contrast his collegiate numbers of 19.9 points and 7.3 rebounds in his senior season at Duke.
9. J.J. Redick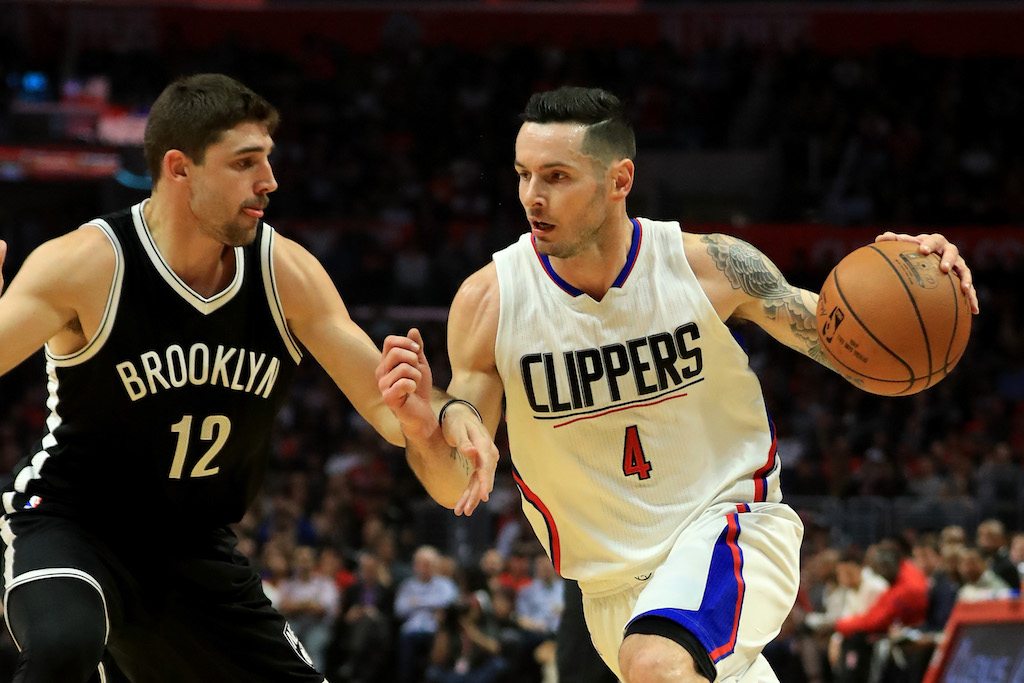 One of the most hyped Duke players of the last 20 years absolutely must be guard J.J. Redick. Beloved by his home fans during his four years in college, Redick entered the NBA with teams wondering if he could do anything more than shoot the ball. Nevertheless, the Orlando Magic drafted him No. 11 overall.
Of course, he's nothing more than a shooter. But as the league moves toward players who can hit the three-ball, Redick has become more and more important for his current team, the Los Angeles Clippers. Redick averaged an outstanding 19.9 points per game in college.
8. Mike Dunleavy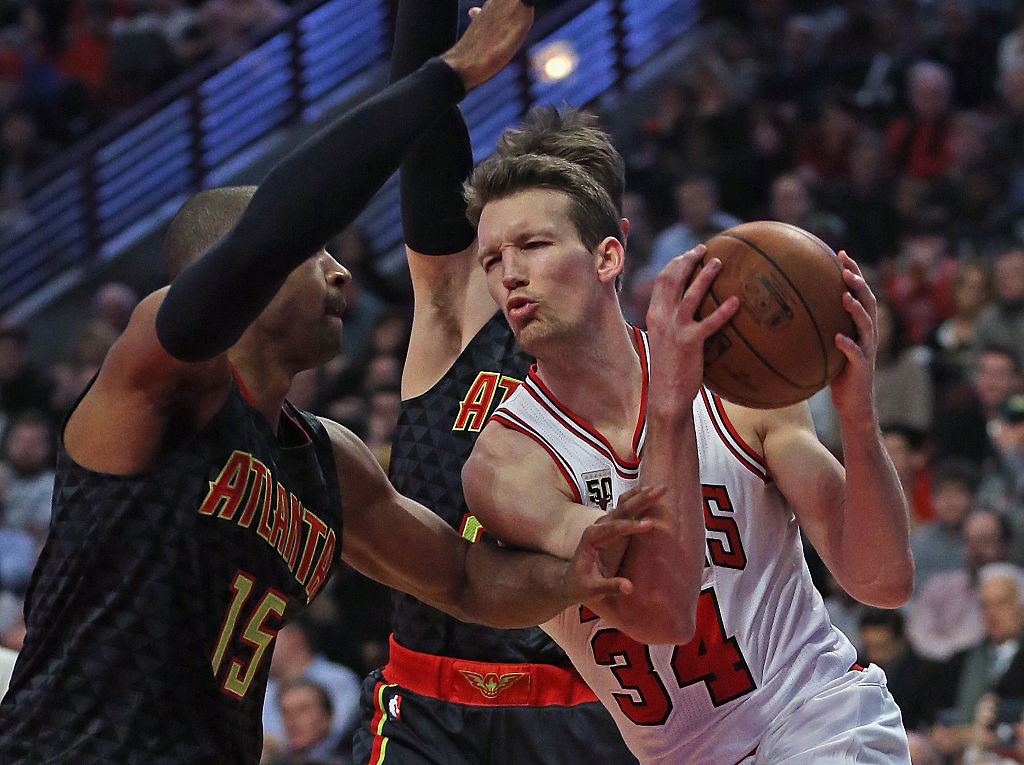 The No. 3 overall pick by the Golden State Warriors back in 2002, Mike Dunleavy Jr. has had an excellent NBA career as a role player who can knock down threes and put some points on the board. He's never been the star that his draft status suggested he might be, but that's fine for Dunleavy.
He has averaged 11.3 points and 4.3 rebounds across a 15-year NBA career. His best season came in 2007–08 with the Indiana Pacers, when Dunleavy averaged 19.1 points per game. He played three seasons at Duke, averaging 13.6 points.
7. Corey Maggette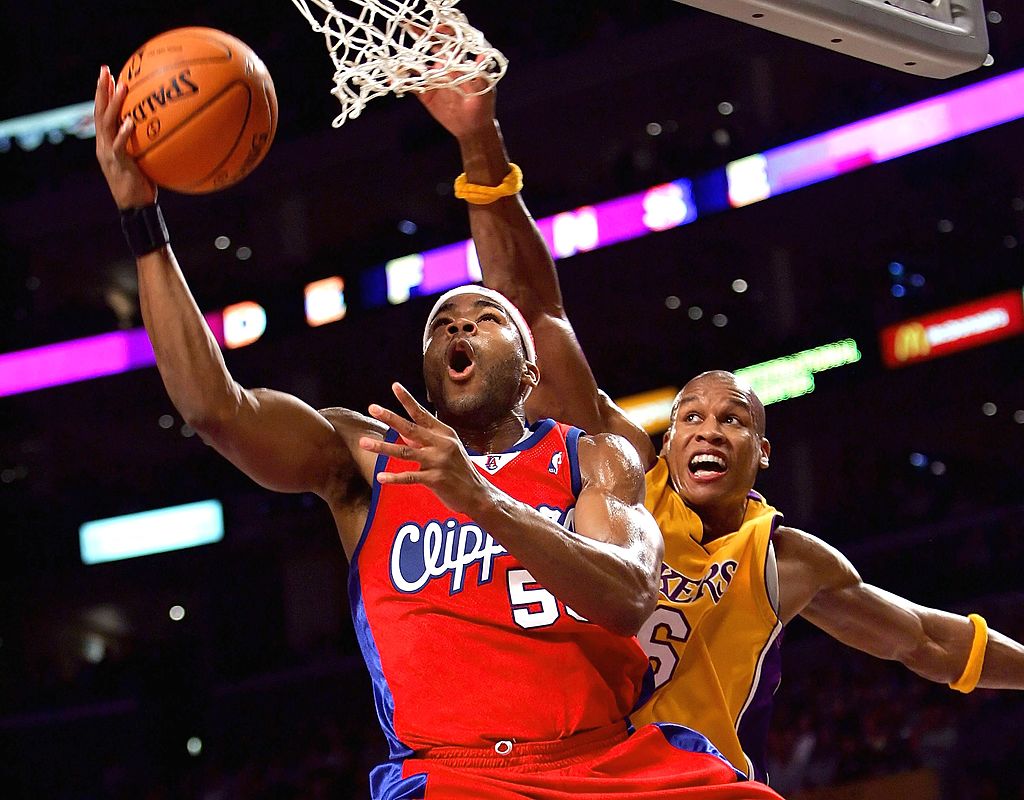 For a player who moved around a lot early, forward Corey Maggette briefly became one of the more dynamic scorers in the NBA. The Seattle Supersonics drafted him; he moved to the Orlando Magic; and then he went to the Los Angeles Clippers all within his first year as a pro. In his best season out of his entire 14-year career, Maggette averaged 22.2 points per game in 2004–05 for the Clippers. He went pro after just one year at Duke, when he averaged 10.6 points and 3.9 rebounds per game.
6. Christian Laettner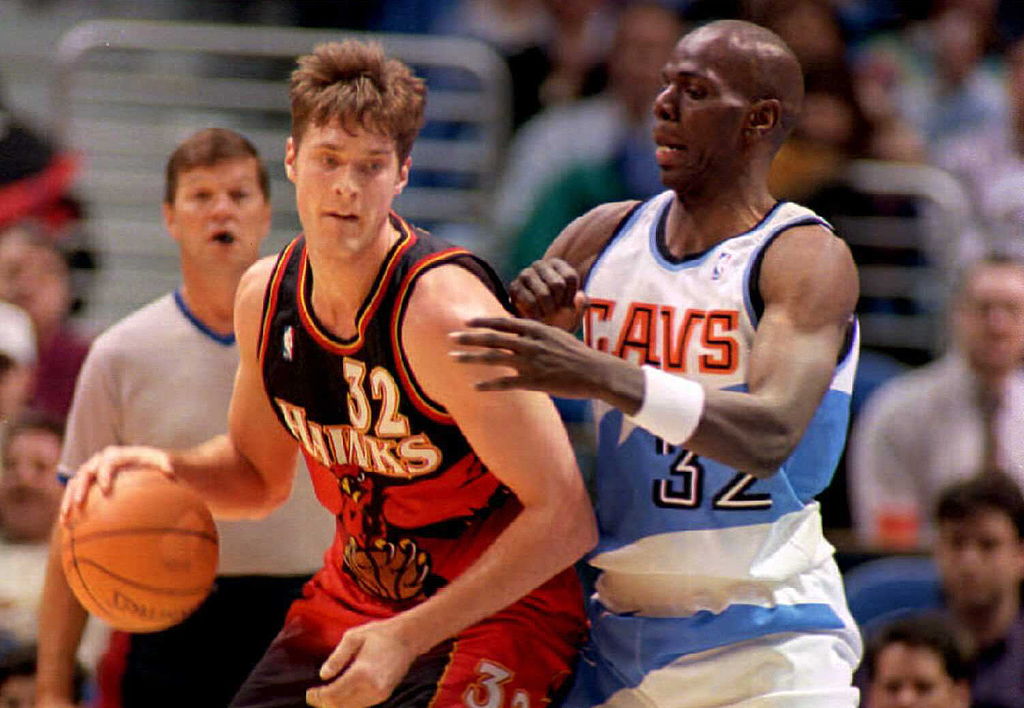 The third overall pick in the 1992 draft by the Minnesota Timberwolves, Christian Laettner was supposed to be a star. He's even on the 1992 Dream Team, along with all the other NBA legends. While Laettner had a solid NBA career, even making one All-Star team, he never lived up to the hype of the guy from Duke who hit the crazy shot in the 1992 NCAA tournament. Laettner played all four years at Duke, averaging 16.6 points and 7.8 rebounds in that time.
5. Carlos Boozer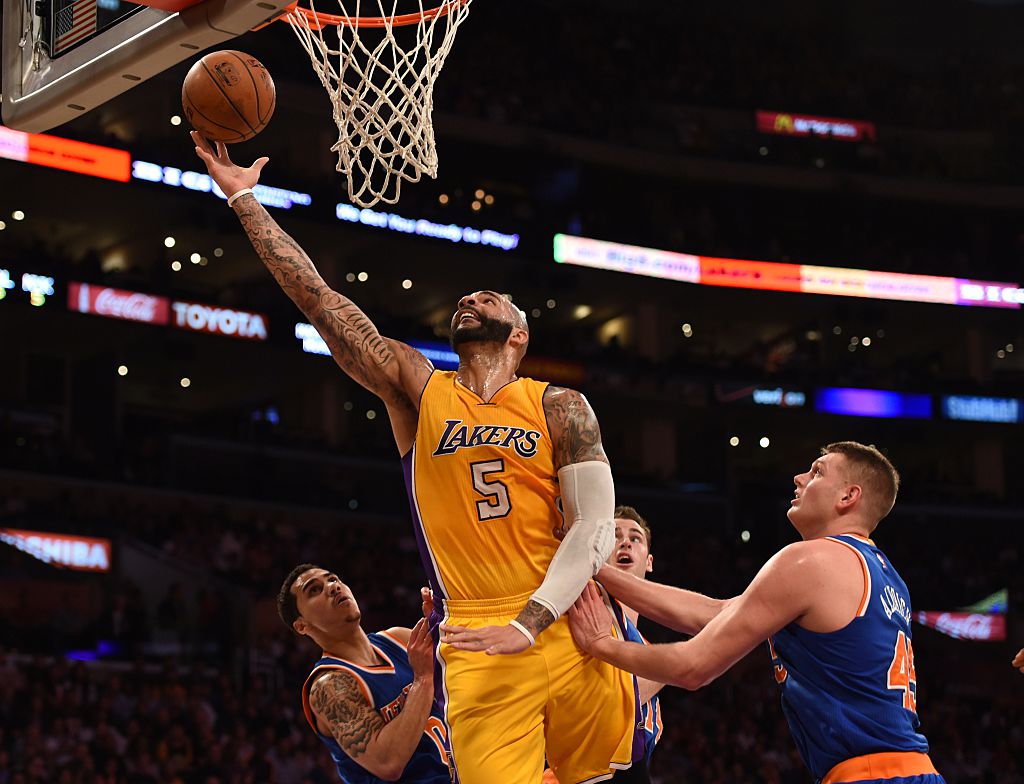 Another Duke Blue Devil who was underestimated by NBA teams: Carlos Boozer. It involved his height and questions about whether or not his style and skills would translate to the league. The resounding answer, after he was taken in the second round in 2002, was yes.
Boozer had an excellent NBA career, making two All-Star teams over 13 years with career averages of 16.2 points and 9.5 rebounds per game. That came after a three-year stint at Duke where Boozer averaged 14.9 points and 7.2 rebounds.
4. Luol Deng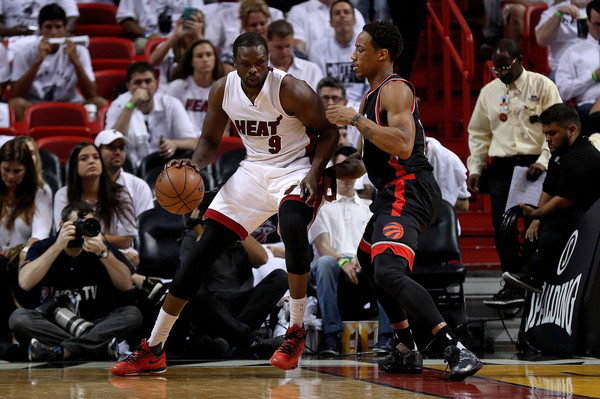 Many people don't realize it, but when they both came out of high school, LeBron James was the No. 1-rated player in the nation while Luol Deng was No. 2. While Deng never came close to the player James has become, Deng has been very good in his own right. Over the last 13 seasons (and counting), Deng has made two All-Star teams and has career averages of 15.1 points and 6.2 rebounds. That came after just one season at Duke, when Deng averaged 15.1 points and 6.9 rebounds. This guy is as consistent as they come.
3. Kyrie Irving
After LeBron James left the Cleveland Cavaliers for the Miami Heat, the Cavs were left with the No. 1 overall pick in the 2011 draft and came away with 19-year-old Duke point guard Kyrie Irving. Since then, Irving has won several awards — including being a part of an NBA championship team in 2016 — while putting up outstanding numbers.
In six seasons to date, Irving has averages of 21.2 points and 5.5 assists per game. He only played 11 games in his freshman season at Duke, averaging 17.5 points in 27.5 minutes per game.
2. Elton Brand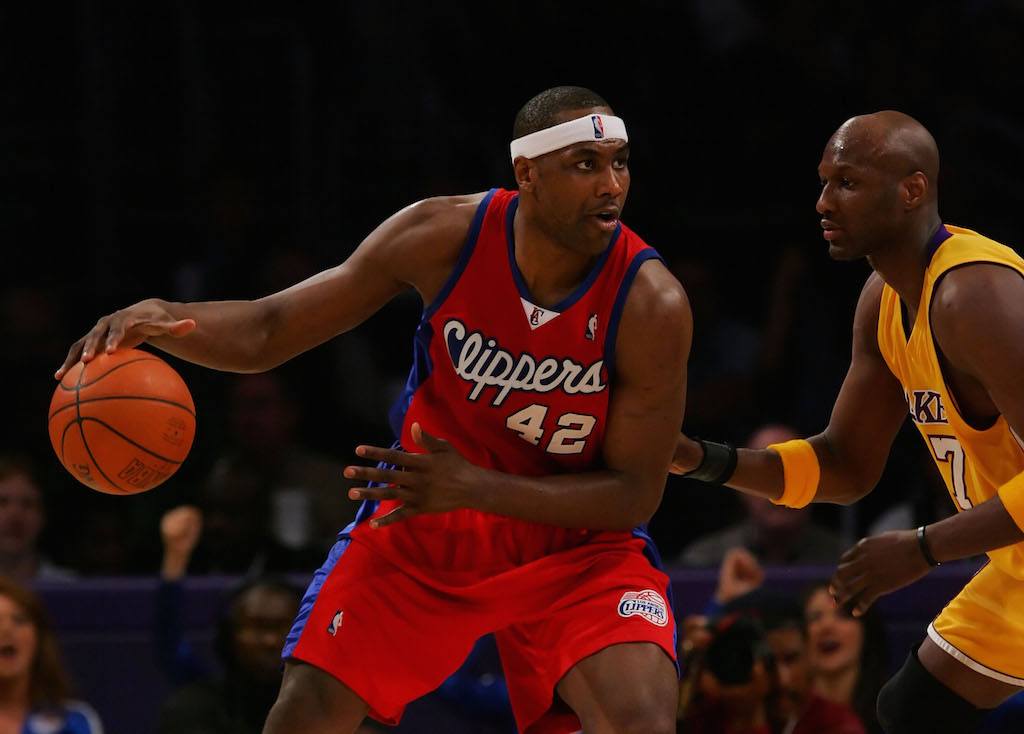 One of the most reliable power forwards in the game over the last 20 years must be former Duke Blue Devil Elton Brand. Seen as a "safe" draft pick at the time, he offered little in the way of potential but a lot in the way of assured production. The Chicago Bulls drafted Brand No. 1 overall in 1999.
He played 17 years in the NBA, making two All-Star teams and finishing up his career with some excellent numbers — 15.9 points and 8.5 rebounds on 50% shooting. Not bad for a "safe" pick. In two seasons at Duke, Brand averaged 16.2 points and 8.9 rebounds per game.
1. Grant Hill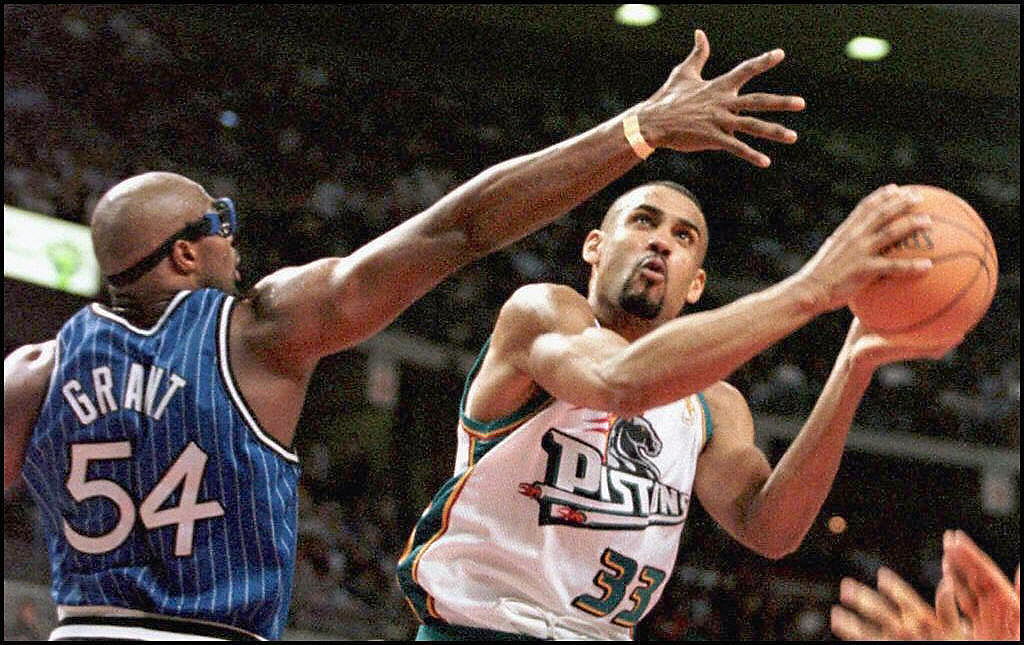 The all-time best Duke basketball player to make it to the NBA is Grant Hill, despite how injuries derailed his career, which appeared to be headed toward the Hall of Fame at the time. In his first six seasons with the Detroit Pistons, Hill averaged 21.6 points, 7.9 rebounds, and 6.3 assists and made the All-Star team five times (there was no 1999 All-Star game).
But after signing as a free agent with the Orlando Magic in 2000, frequent ankle problems stole time and ability from Hill. He was only able to play 135 games over the next six NBA seasons. He rebounded from that, however, and finished with a healthy stretch of seasons with the Phoenix Suns to close out his career as a role player who was a shadow of his former self.
Statistics courtesy of ESPN.