The 25 Best Foreign Players in the NBA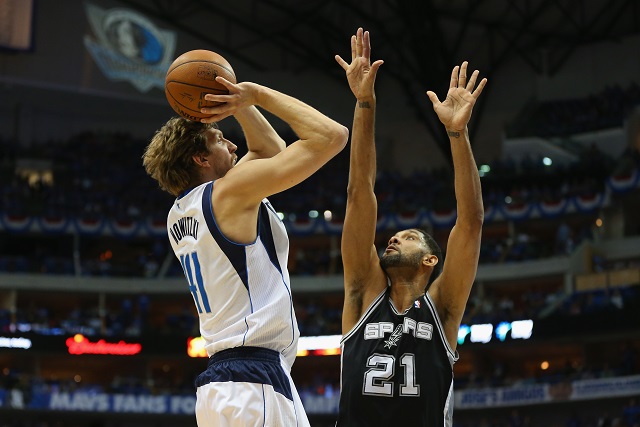 Over the last 20 years, the NBA has become one of the most popular sports around the world. Through its popularity in the '90s, the league has developed a strong global expansion; today the result is greater Olympic competition abroad and a larger percentage of foreign NBA players coming from other countries than ever before.
We looked at the best foreign NBA players to ever play in the league, with the caveat that they did not play college basketball in the United States (apologies to Dikembe Mutombo, Steve Nash, and Luol Deng). Here are the 25 best foreign NBA players.
Bonus: Drazen Petrovic
Former New Jersey Nets and Portland Trail Blazers guard Drazen Petrovic was originally left out from the list because of a minimum set on games played for retired players, but he was too good not to mention. The Blazers drafted the Croatian in the third round of the 1986 NBA draft, and in 1989 he finally came over to play in Portland. Petrovic was traded to the Nets in the middle of his second season, where he developed into a star. His best season was in 1992-93, when he averaged 22.3 points per game for New Jersey. Unforunately, that was also his final season. Petrovic died in a car accident at the age of 28 on June 7th, 1993.
25. Andres Nocioni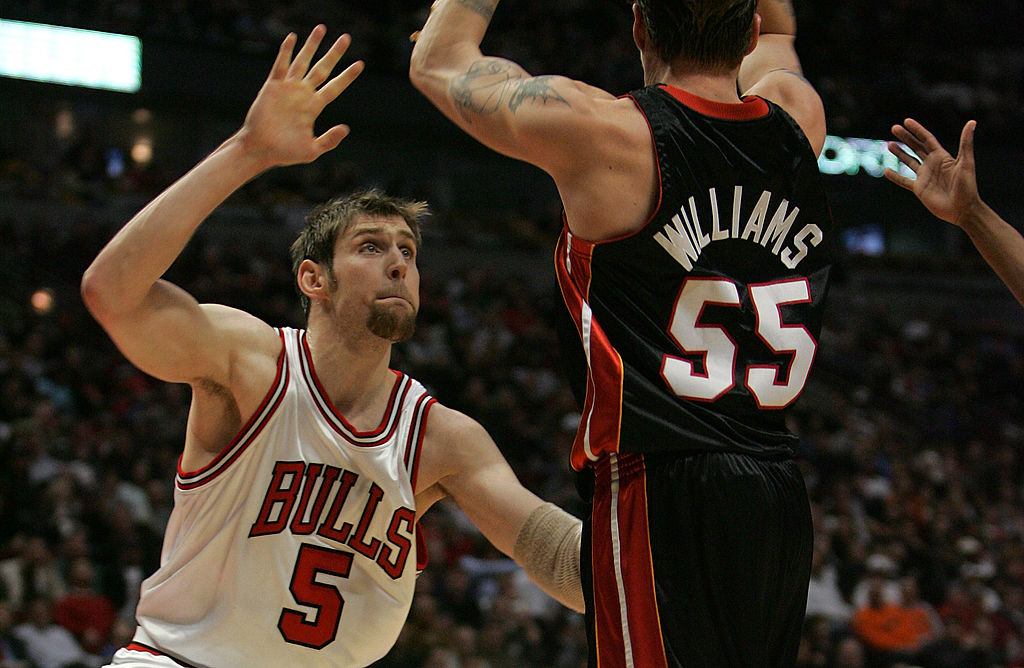 A tenacious forward from Argentina, Andres Nocioni signed a free-agent contract with the Chicago Bulls back in 2004. He played well in his first year as he learned the NBA game, and then blossomed in his second season. From 2006–09, Nocioni averaged 12.8 points, 5.1 rebounds, and 38.3% from three-point range. After the Bulls traded him, however, his career slowly declined until he was out of the league at the age of 31. But Nocioni was a solid NBA player during his eight years in the league.
24. Luis Scola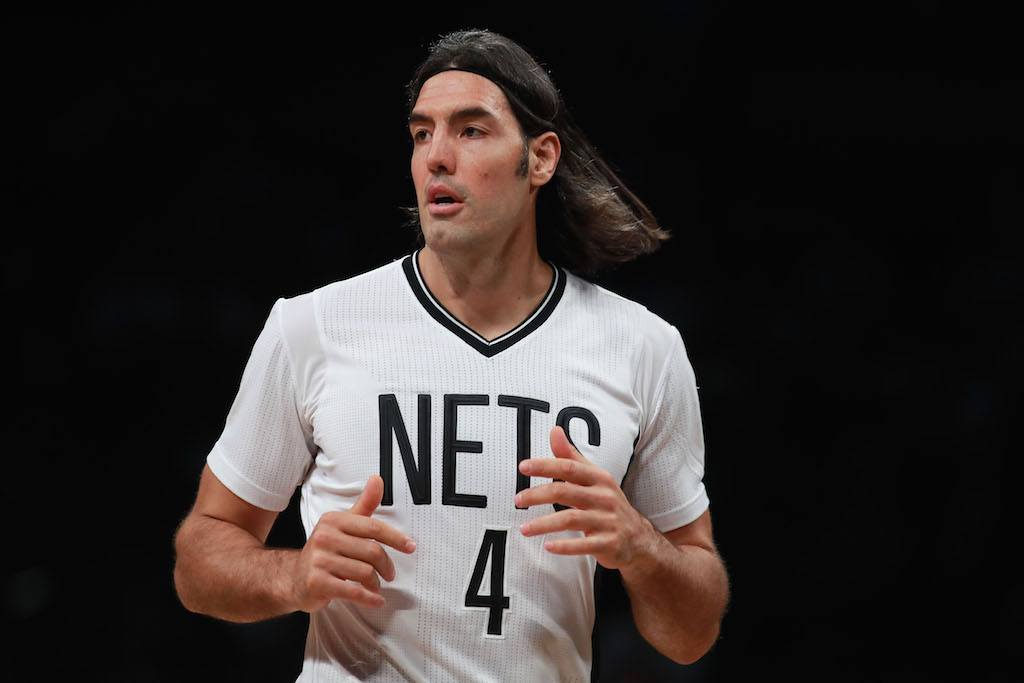 Another forward from Argentina, Luis Scola joined the San Antonio Spurs in the second round of the 2002 NBA Draft. Several years later, he finally made it to the NBA, with the Spurs dealing his draft rights to the Houston Rockets. Scola made his Rockets debut at the age of 27 in 2007–08. In his prime, he was one of the premier big men in the NBA. In his first six years in the league, Scola averaged 14.2 points and 7.5 rebounds in 29.6 minutes per game. He's played for five different teams and is currently toiling in Brooklyn with the Nets.
23. Marcin Gortat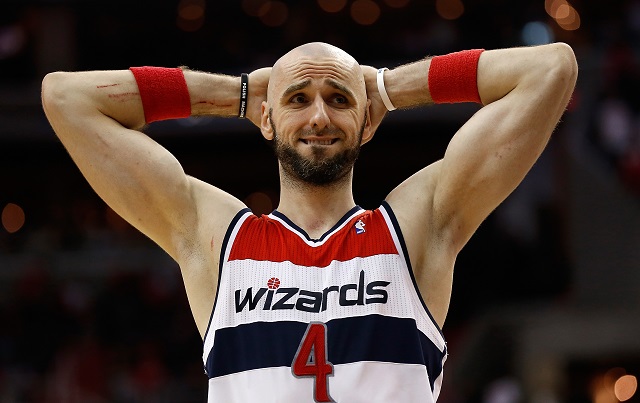 Polish center Marcin Gortat was also a late second-round pick. The Phoenix Suns drafted him back in 2005, and he made his NBA debut with the Orlando Magic back in 2007–08. Gortat had a slow start to his career, averaging just 5.9 points and 5.5 rebounds per game over his first four NBA seasons. But he has really developed, raising those averages to 12.9 points and 9.6 rebounds over the last six seasons since moving into a permanent starting role. He currently plays for the Washington Wizards.
22. Thabo Sefolosha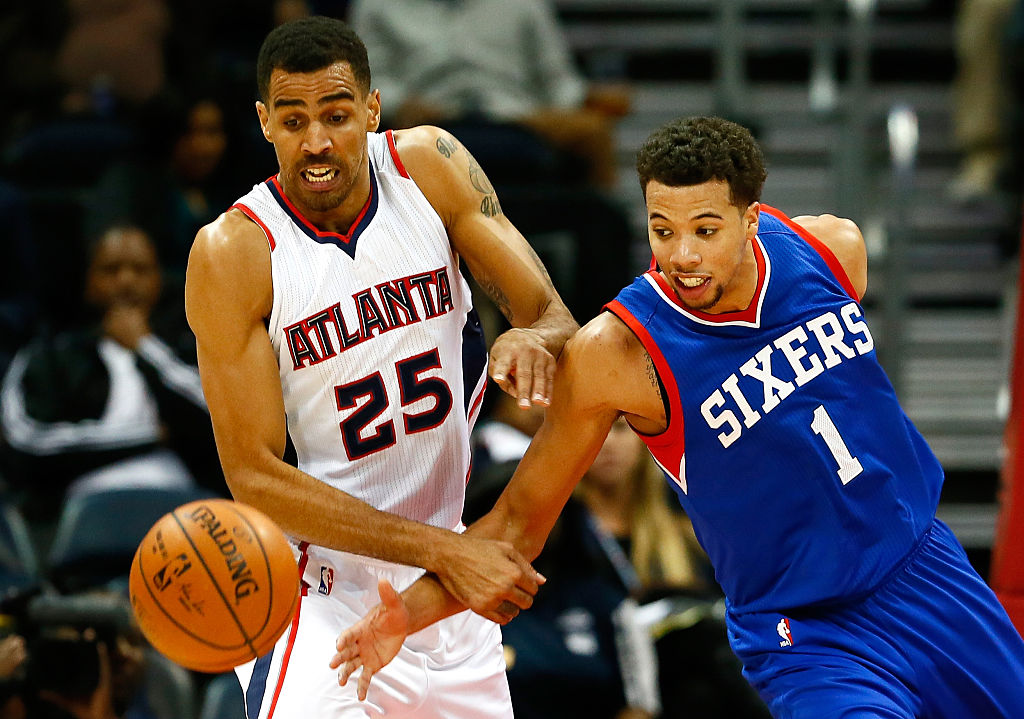 Acquired by the Chicago Bulls on draft day, Thabo Sefolosha has found a role in the NBA despite being relatively limited in his offensive skills. A 6-foot-7 shooting guard, Sefolosha has averaged just 5.9 points per game in his 11-year career despite spending much of his career in the starting lineup for various teams, including the 2012–13 Oklahoma City Thunder team that went to the NBA Finals. The Swiss athlete currently plays for the Atlanta Hawks and is putting up 7.6 points and 4.3 rebounds per game this season.
21. Anderson Varejao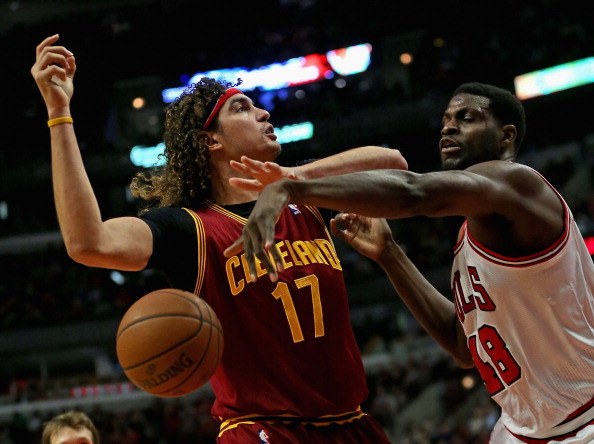 The Orlando Magic drafted Brazilian center Anderson Varejao with the first pick of the second round in 2004. A month later, they traded him to the Cleveland Cavaliers for center Tony Battie. Varejao made his debut that year with Cleveland, playing sparingly as a rookie.
While never an All-Star, he worked his way into the starting lineup with the Cavs. His best season came in 2012–13 when he averaged 14.1 points and 14.4 rebounds per game. The 34-year-old currently is searching for a job after the Golden State Warriors released him.
20. Goran Dragic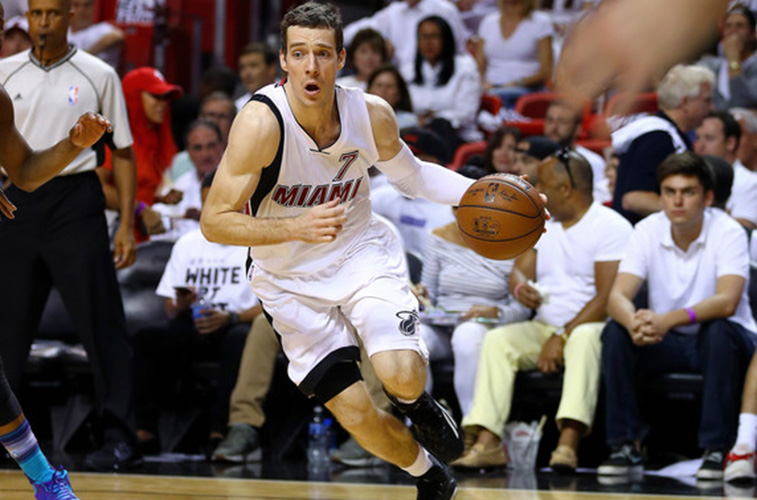 A mid-second round pick by the San Antonio Spurs back in 2008, guard Goran Dragic is yet another foreign player who was a bit of a late bloomer. They later traded the Slovenian in a deal to the Phoenix Suns, where he made his NBA debut in 2008–09. Over his first three years, Dragic averaged eight points and 3.3 assists per game. Since then, he's become one of the better combo-guards in the game. In 2016–17 with the Miami Heat, Dragic boasts averages of 20 points and 6.5 assists per game.
19. Mehmet Okur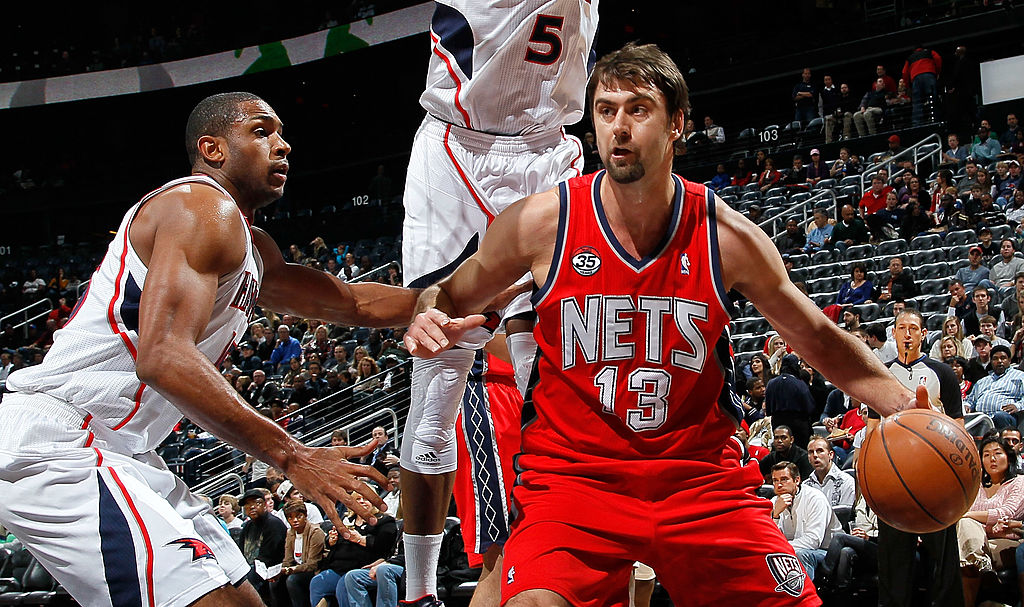 A center out of Turkey who was drafted by the Detroit Pistons, Mehmet Okur spent the bulk of his NBA career starting for the Utah Jazz. He was an excellent outside shooter for a big man with a 37.5% rate on three-point shots throughout his 10-year career. While in Utah, Okur posted 15.3 points and 7.6 rebounds per game while shooting 38.1% on threes and making one All-Star team. Injuries abruptly derailed his career, however, as he retired at 32 after playing just 30 total games in his final two NBA seasons.
18. Boris Diaw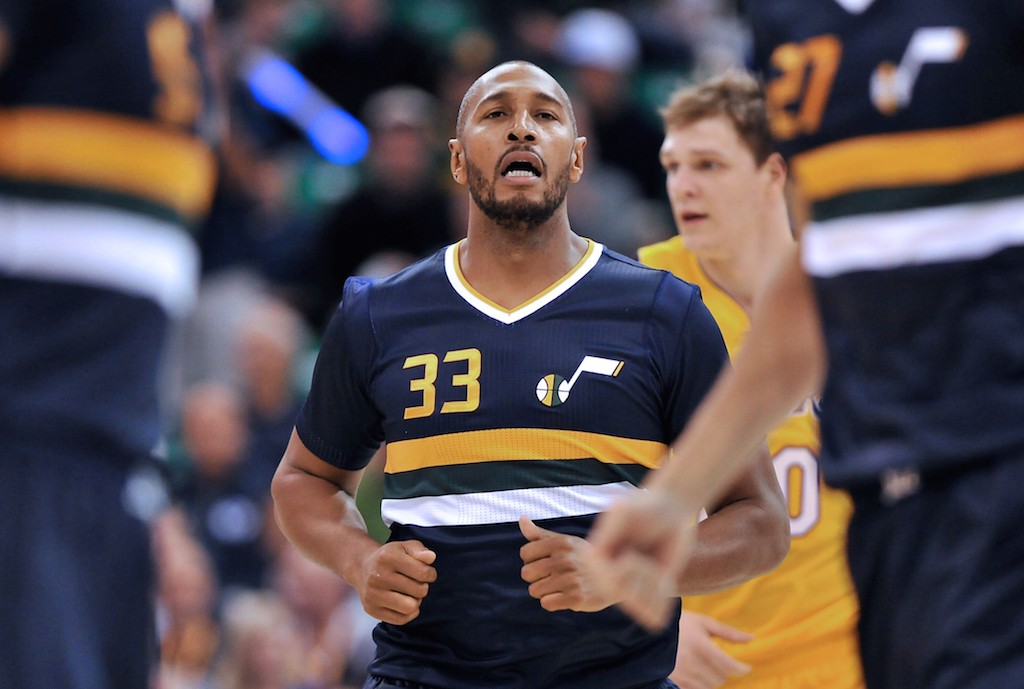 The Atlanta Hawks took French forward Boris Diaw with the No. 21 overall selection back in the 2003 NBA Draft. Despite never being a star, he's found his way to a long career in the league. Diaw has played 14 NBA seasons and counting, with the 2016–17 season coming with the Utah Jazz. He's played for the San Antonio Spurs, where he won an NBA championship in 2013–14. Diaw's career numbers are 8.7 points, 4.4 rebounds, and 3.5 assists per game.
17. Hedo Turkoglu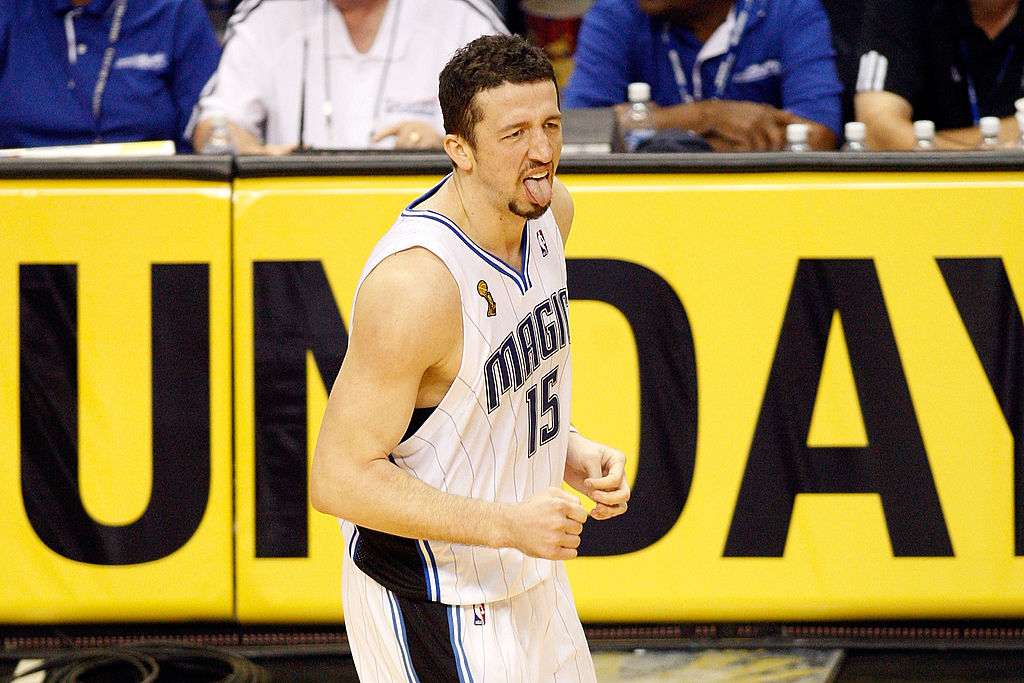 The Sacramento Kings drafted this forward from Turkey with the No. 16 selection back in 2000. Hedo Turkoglu immediately entered the NBA, playing 74 games as a rookie but only averaging 16.8 minutes per game. However, he had a major role on the 2001–02 Kings team, getting into 80 games and playing 24.6 minutes. He was never an All-Star, but in eight seasons with the Orlando Magic, Turkoglu averaged 14.5 points on 37.9% shooting from long range. He retired at 35 following the 2014–15 season.
16. Nicolas Batum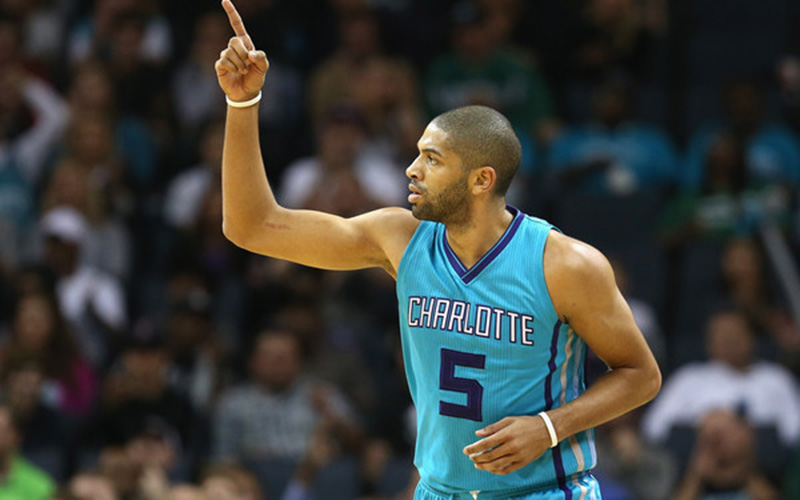 Acquired by the Portland Trail Blazers from the Houston Rockets in a 2008 draft day trade, French forward Nicolas Batum has become one of the better wing players in the NBA in his nine seasons. After seven years in Portland, Batum signed a deal to play for the Charlotte Hornets in 2015. He's averaged 14.9 points, 6.6 rebounds, and 5.9 assists per game so far in two seasons. Batum is still only 28 years old, so he has a lot more time in the NBA ahead of him.
15. Nene Hilario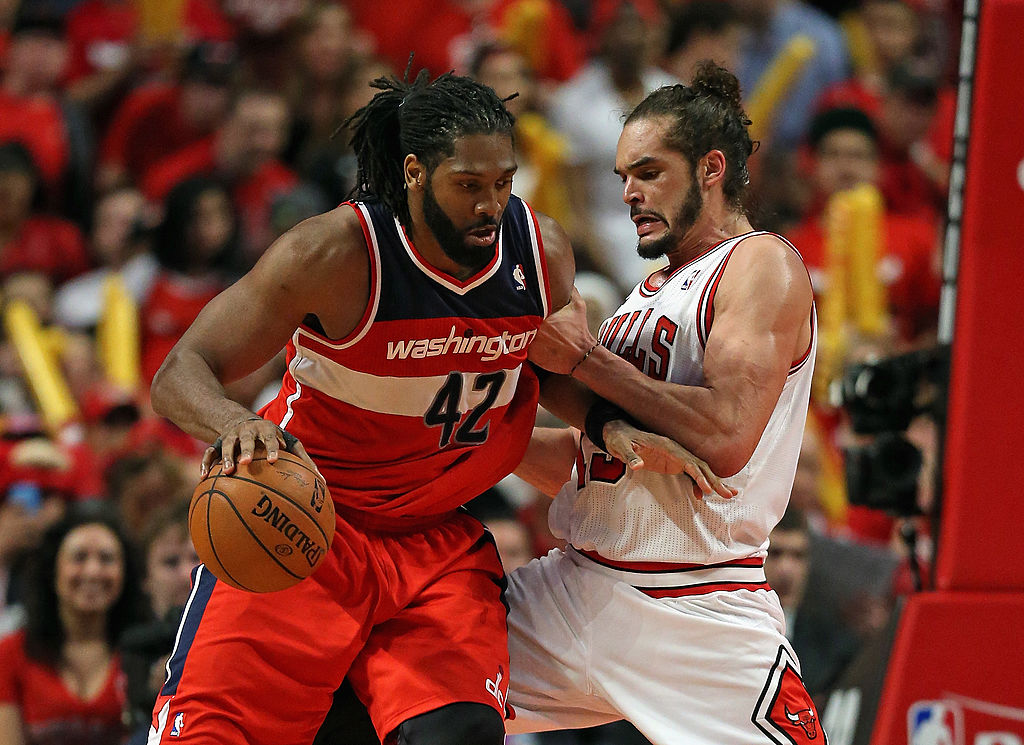 Often just referred to as Nene, Hilario is a center from Brazil who entered the NBA with the New York Knicks' No. 7 overall draft pick in 2002. They traded him on draft day to the Denver Nuggets, where he has played 10 of his 15 NBA seasons. Nene hasn't made an All-Star team and likely never will; he's nothing more than a backup center now for the Houston Rockets. But in his heyday, he was a force to be reckoned with. In 2010–11, he led the NBA with 61.5% shooting from the field and scored 14.5 points per game.
14. Serge Ibaka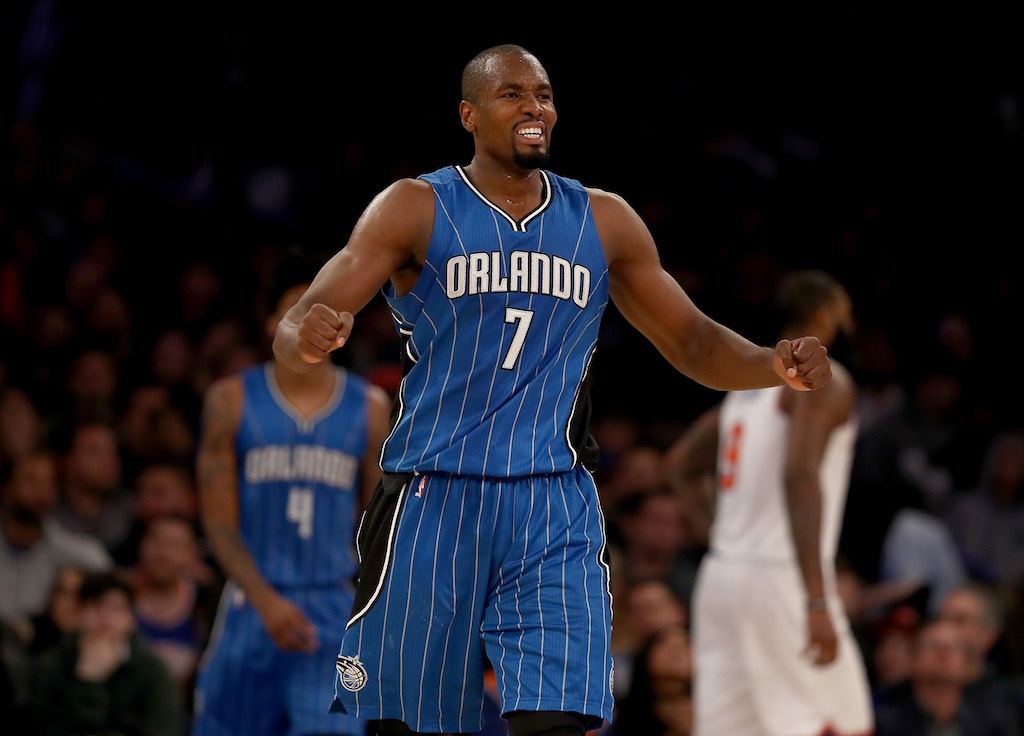 Born and raised in the Republic of the Congo, forward Serge Ibaka was actually drafted in 2008 by the Seattle Supersonics — the same year they drafted Russell Westbrook, just prior to moving to Oklahoma City. Ibaka made his NBA debut in 2009–10. Over the last five years, he's become one of the more underrated big men in the game. During that time, he has averages of 14 points, 7.6 rebounds, and 2.4 blocks per game. Ibaka is currently with the Orlando Magic and about to hit free agency this summer.
13. Zydrunas Ilgauskas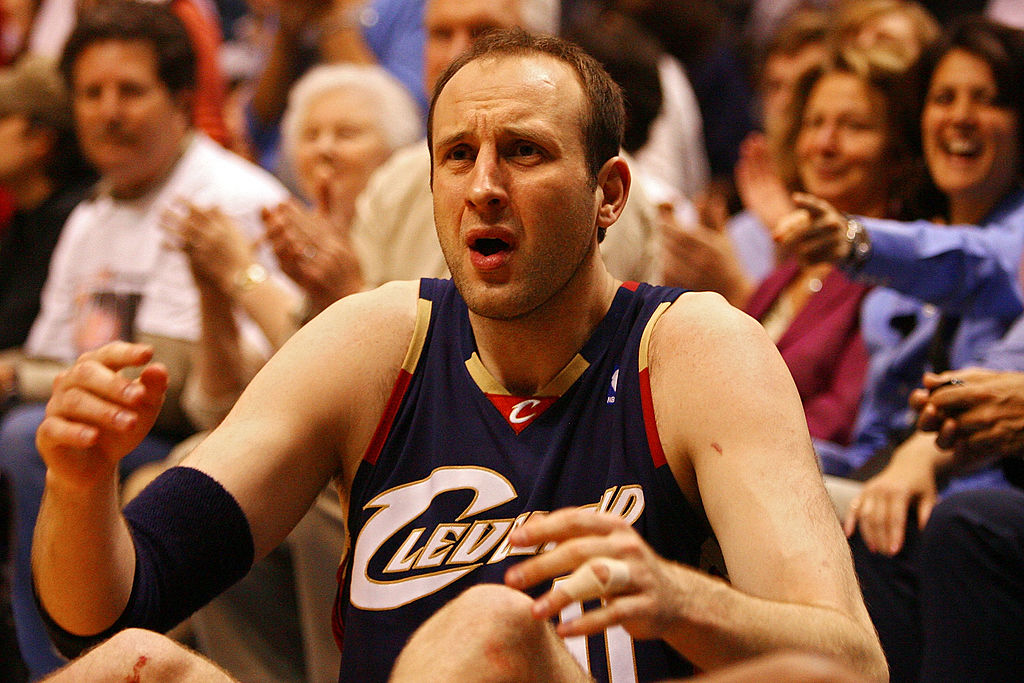 Drafted by the Cleveland Cavaliers in 1996, Lithuanian center Zydrunas Ilgauskas entered the NBA for his rookie year in 1997–98. He made an immediate impact, averaging 13.9 points and 8.8 rebounds.
Despite early foot problems that gave the 7-foot–3 big man some issues, Ilgauskas had a tremendous career that included two trips to the All-Star game and 13 seasons in total — 12 with the Cavs. Ilgauskas retired after unsuccessfully chasing a ring with the 2010–11 Miami Heat.
12. Andrei Kirlenko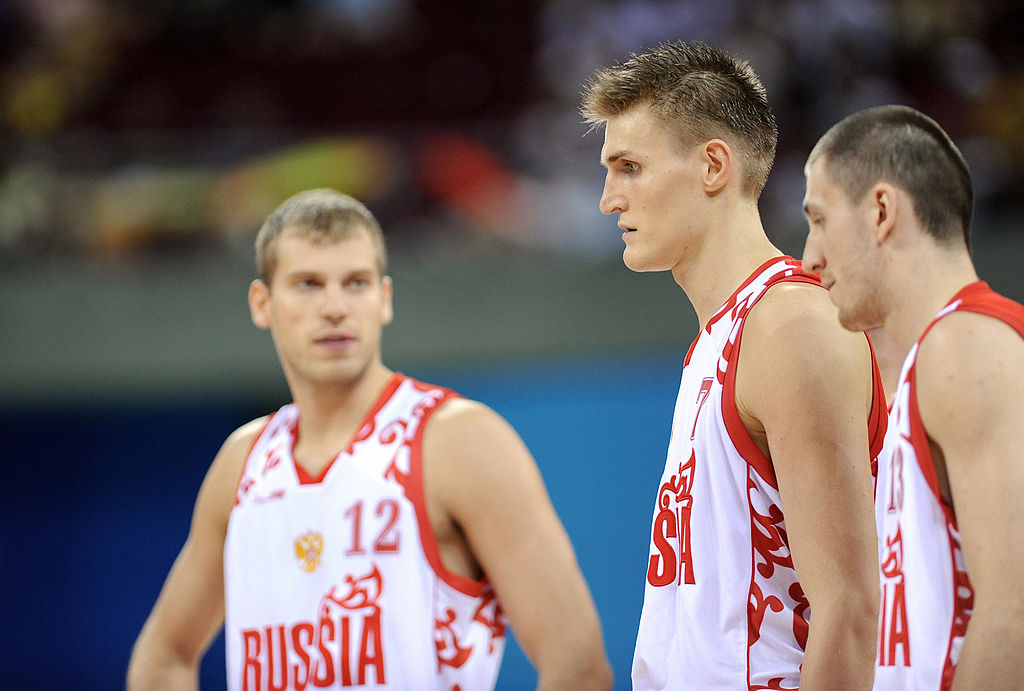 Back in 1999, the Utah Jazz drafted Russian big man Andrei Kirilenko with the No. 24 pick in the draft. He didn't come over to the United States to play until 2001–02, when he was 20 years old, but he quickly developed into one of the more dynamic forwards in the game. At 6-foot-9, Kirilenko could shoot from outside while taking his man into the post and scoring around the rim. He played 10 seasons for the Jazz in his career and finished with averages of 11.8 points, 5.5 rebounds, and 1.8 blocks per game.
11. Giannis Antetokounmpo
Also known as "The Greek Freak," Giannis Antetokounmpo is from Greece, as you likely guessed. The Milwaukee Bucks drafted the relatively unknown, lanky forward with the No. 15 pick in the 2013 draft, and boy were they glad they did. The slender, 6-foot-11 Antetokounmpo has developed into a rising NBA star.
In his fourth season, he's averaging 23.2 points, 8.7 rebounds, 5.4 assists, two blocks, and 1.7 steals per game. Antetokounmpo is also just 22 years old, which means he has a long NBA career ahead of him.
10. Vlade Divac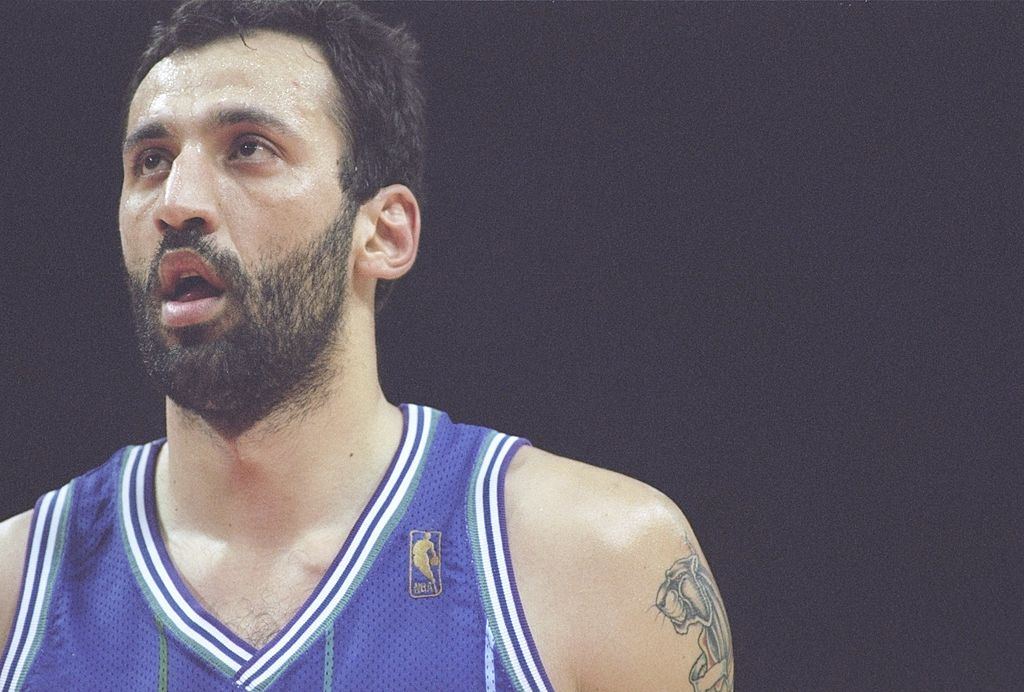 Originally drafted by the Los Angeles Lakers, Vlade Divac rose to prominence in the NBA during his time with the Sacramento Kings. The Serbian center spent the first seven years of his career with the Lakers before they infamously traded him to the Charlotte Hornets for the draft rights to Kobe Bryant in 1996.
Divac played there for two years before moving on to the Kings, where he played in his first and only All-Star game and averaged 11.4 points, 7.8 rebounds, and 3.7 assists over six years. He retired from the NBA in 2005 and the Kings raised his jersey number to the rafters in Sacramento.
9. Marc Gasol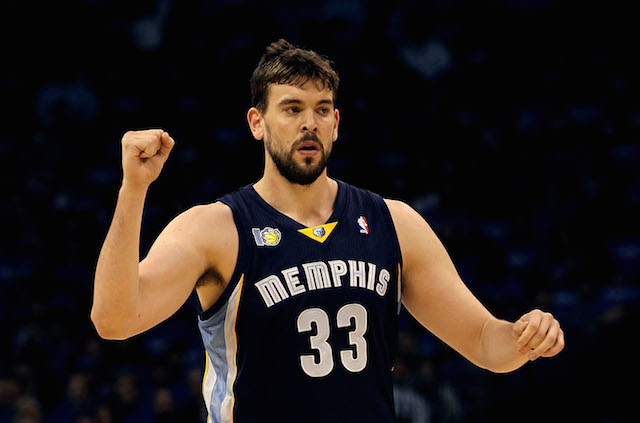 This player has had an interesting NBA journey. After growing up in Spain, Marc Gasol moved to Memphis, Tennessee to attend high school while his older brother, Pau Gasol, played for the Memphis Grizzlies. After graduating, Marc moved back to Spain to play professionally, and the Los Angeles Lakers eventually drafted him in the second round.
But before Marc chose to come to the NBA, the Lakers traded his draft rights to the Grizzlies in exchange for his older brother, Pau. Marc has played nine seasons to date in the NBA, making two All-Star teams and averaging 14.9 points and 7.6 rebounds per game.
8. Yao Ming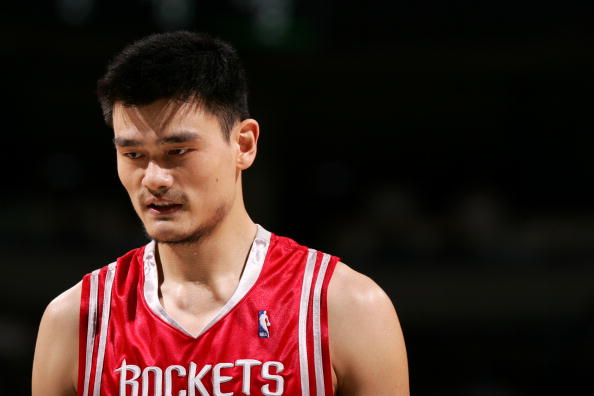 In his prime, Yao Ming was one of the best and most dominant players in the NBA. As the No. 1 overall pick in 2002 after leaving his native China, Ming starred for seven seasons in a Houston Rockets uniform. He averaged 19.1 points and 9.3 rebounds over that period, but injuries forced him to sit out the entire 2009–10 season.
He briefly returned in 2010–11 for five games, but his career was essentially over at that point. Even still, Yao was a sensation when he was in the NBA; he made the All-Star team every season that he played at least one game.
7. Arvydas Sabonis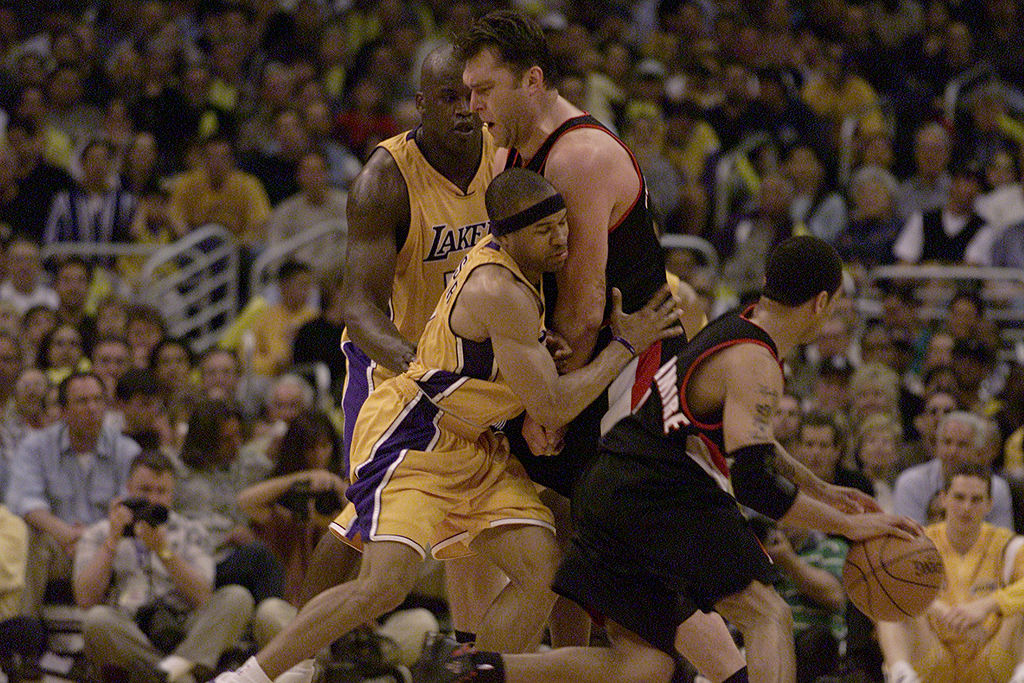 Center Arvydas Sabonis is an interesting case. In 1986, the Portland Trail Blazers drafted the big Lithuanian in the first round. At the time, many viewed him as one of the most talented big men playing the game.
At 7-foot–3 and 280 lbs, Sabonis had the ability to take a man to the perimeter and drain outside shots. He was unique, but he didn't actually make it to the NBA until 10 years later, when he was 31. He played six seasons with Portland, retired, returned a year later, and then retired again at the age of 38.
6. Peja Stojakovic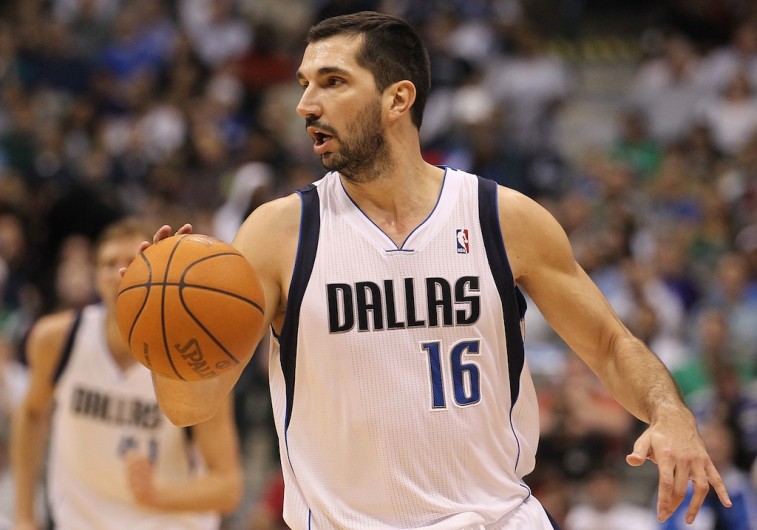 Another player who spent a chunk of his career with the Sacramento Kings is small forward Peja Stojakovic. After the Kings drafted him in 1996, Stojakovic remained in Croatia before finally coming over for the lockout-shortened 1999 season.
By his third season in the NBA, Stojakovic was in the starting lineup and averaging 20.4 points per game for the Kings. In his final NBA season in 2010–11, he won an NBA championship with the Dallas Mavericks and retired with averages of 17 points and 40.1% from three-point range.
5. Toni Kukoc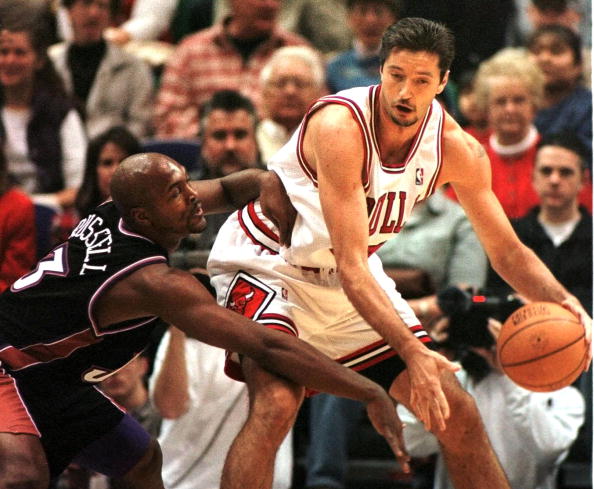 Forward Toni Kukoc was one of the first good foreign players to head to the NBA. What many don't realize is that the Chicago Bulls actually drafted Kukoc back in 1990. But he didn't decide to actually leave his home in Croatia to come to the NBA until the 1993–94 season (missing out on three NBA championships in the process).
Kukoc had a great career in the NBA nonetheless, averaging 14.8 points, 4.8 rebounds, and 4.2 assists over his first six seasons while he was still in his physical prime. Kukoc retired in 2006 after 13 seasons in the league.
4. Tony Parker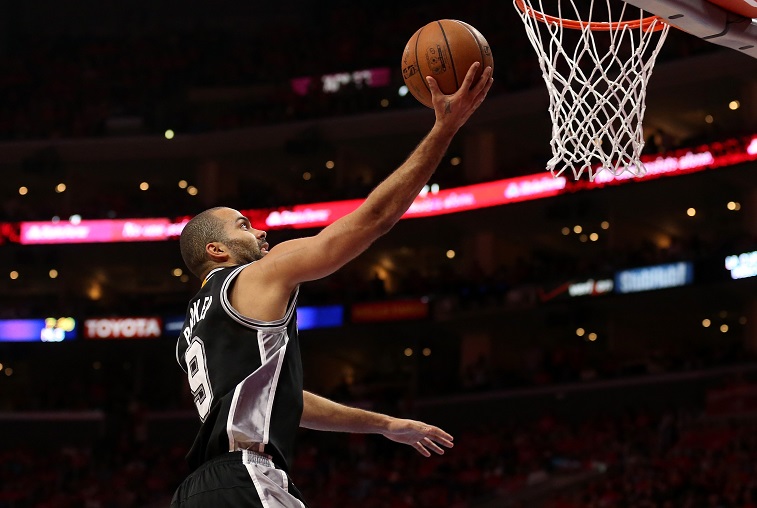 In 2001, the San Antonio Spurs drafted French point guard Tony Parker when he was just 19 years old. Immediately he stepped into the starting role on a championship-caliber Spurs team.
In his 16 years in the NBA, Parker has won four NBA championships, made six All-Star teams, and carries career averages of 16.4 points and 5.8 assists per game. At this point, the 34-year-old is only a shadow of his former self, but Parker is still a quality NBA point guard and could play a few more years before retiring.
3. Manu Ginobili
Another great San Antonio Spur, Manu Ginobili was actually the second-to-last player selected in the 1999 NBA Draft. When the Argentinian finally came over to the NBA in 2002–03, he was already 25 years old and wasn't able to adapt well in his first year. But Ginobili became a huge part of the Spurs franchise, winning four championships as an impact-scorer off the bench. He's made two All-Star teams in his 14-year NBA career, with averages of 13.8 points and 3.9 assists per game.
2. Pau Gasol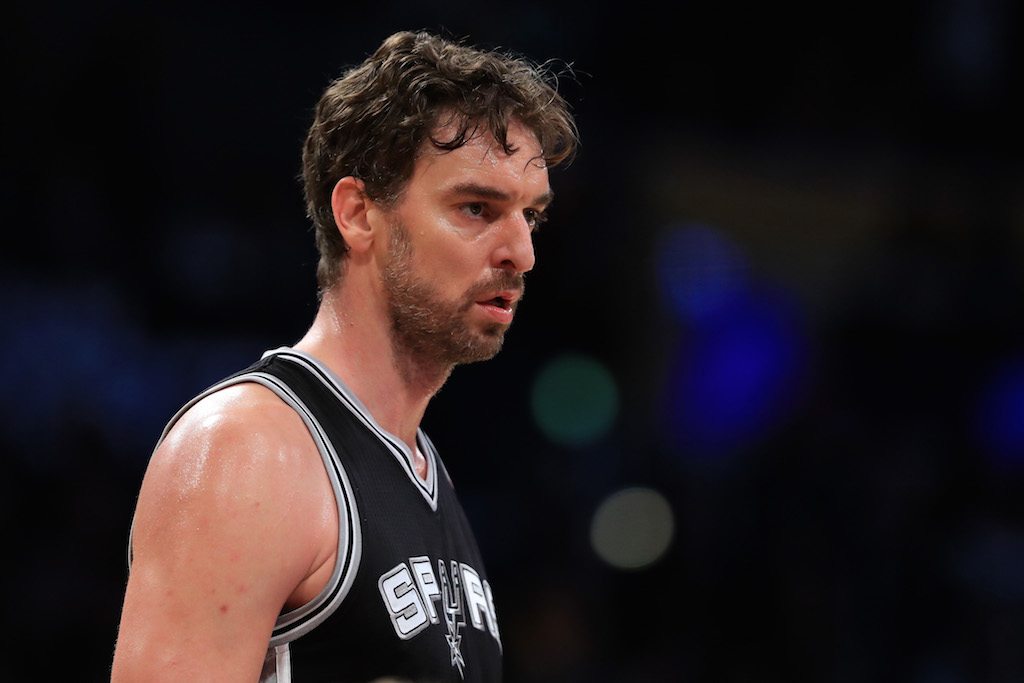 The aforementioned older brother of Marc, Pau Gasol was drafted by the Atlanta Hawks back in 2002 and — in a franchise altering mistake — went to the Memphis Grizzlies in a trade for forward Shareef Abdur-Rahim. Throughout his 16 years in the NBA, Pau has won two NBA championships, made six All-Star teams, and carries averages of 18 points and 9.5 rebounds. When his playing career finally ends, Pau will be a lock to enter the Basketball Hall of Fame.
1. Dirk Nowitzki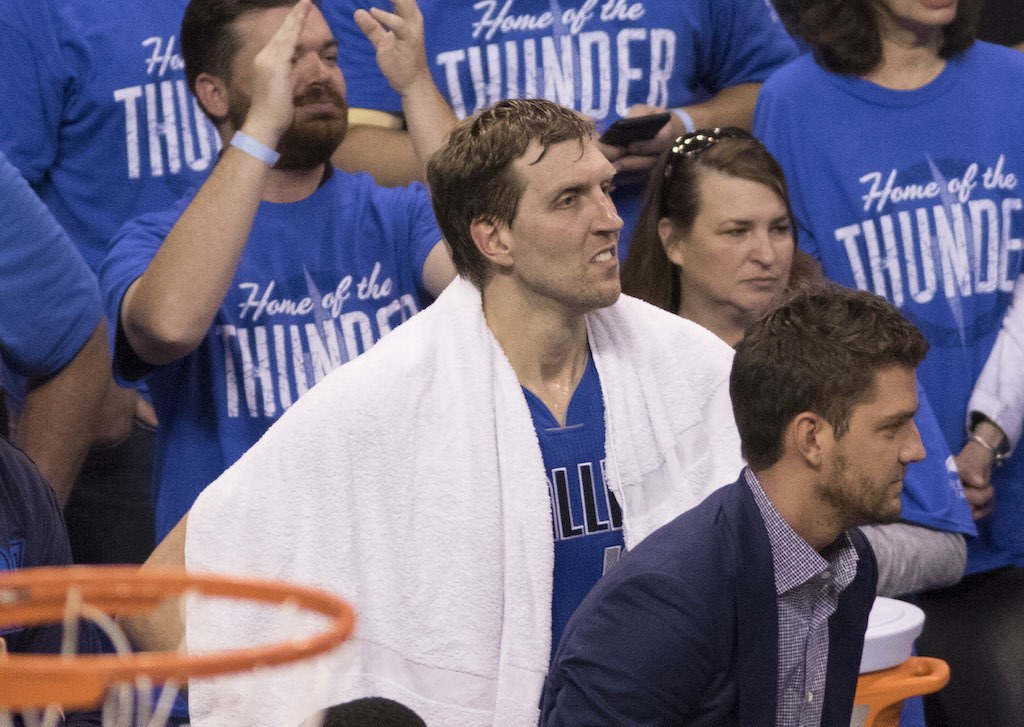 Speaking of locks for the Hall of Fame, Dirk Nowitzki is one of the most accomplished basketball players — foreign or domestic — in NBA history. He's No. six all-time in points scored, trailing only Kareem Abdul-Jabbar, Karl Malone, Kobe Bryant, Michael Jordan, and Wilt Chamberlain. If he plays one more relatively healthy season, there's a good chance he'll pass Chamberlain.
Dirk has played his entire career with the Dallas Mavericks after the Milwaukee Bucks traded him for the draft rights to Robert "Tractor" Traylor on draft day — oops! Nowitzki also has an MVP award and an NBA championship on his tremendous resume.
Statistics courtesy of ESPN and Basketball-Reference.