The 25 Best NBA Players Who Were Kentucky Wildcats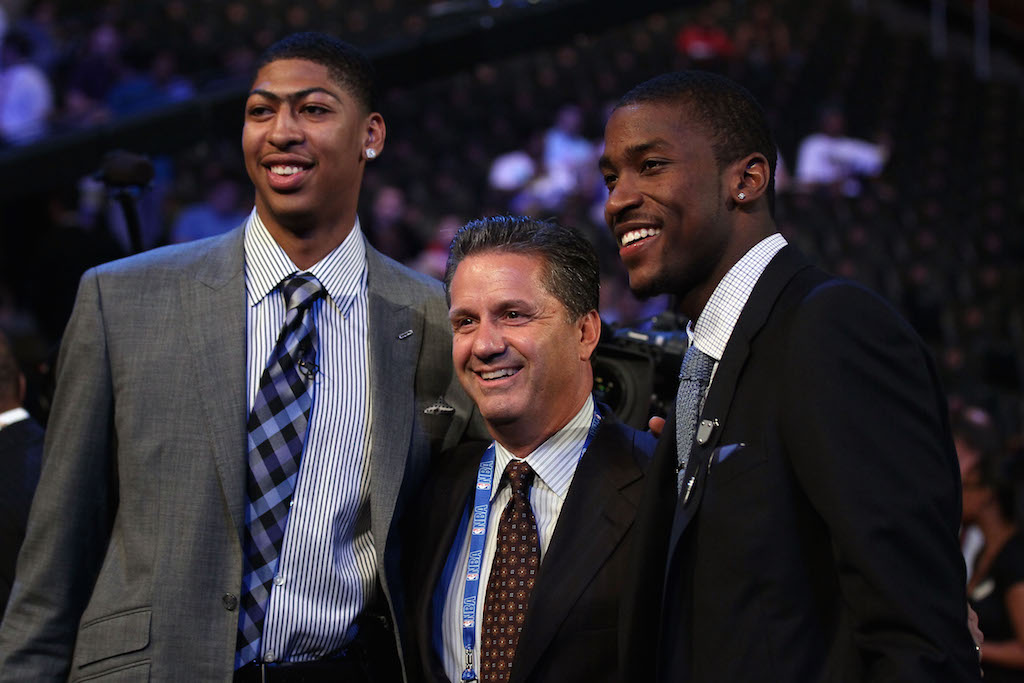 The University of Kentucky has always had one of the better basketball programs in men's college basketball, but they've become increasingly great by the year under the leadership of head coach John Calipari. Since becoming the head coach back in 2009, Kentucky has made several deep runs in the NCAA tournament and has won one championship.
Calipari has done more than just win, though, becoming the master of developing NBA players. In truth, the Wildcats have done that since before Calipari arrived, too. Here are the 25 best NBA players to come from Kentucky.
25. Walter McCarty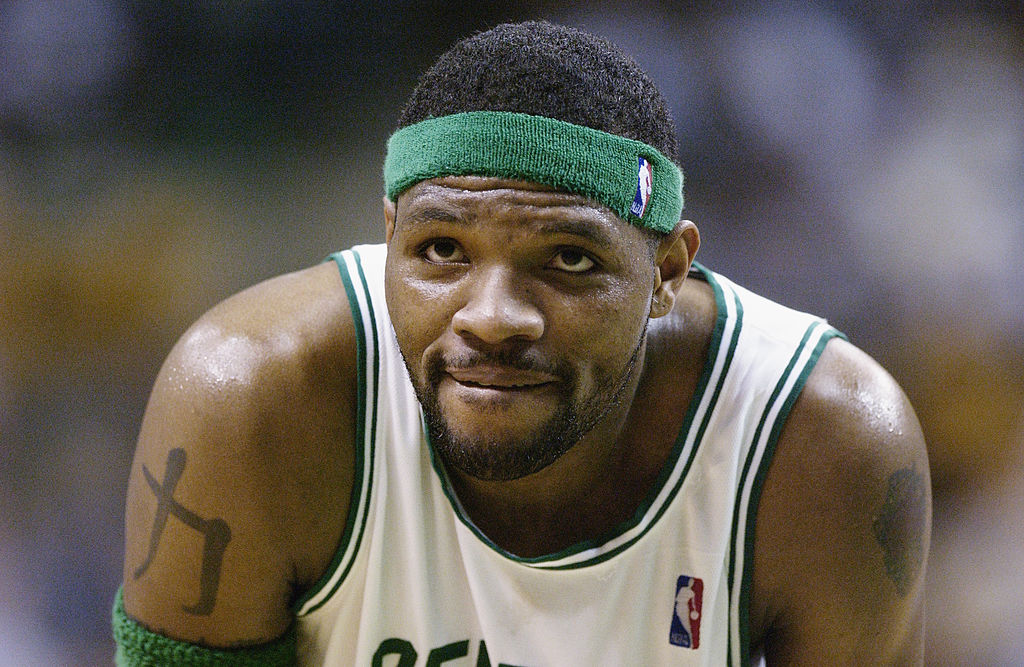 Forward Walter McCarty was born to play in Boston with the Celtics. You can just hear those Boston accents saying "Walter McCarty." He was drafted No. 19 overall by the New York Knicks in 1997 and dealt to the Celtics after his rookie season. That's where he made a name for himself as a defender and a guy who could hit the occasional spot-up three-pointer.
McCarty played eight of his 10 NBA seasons as a Celtic, averaging 5.7 points per game while he was there. McCarty left Kentucky for the NBA after three seasons, averaging 9.2 points and 5.1 rebounds.
24. Jodie Meeks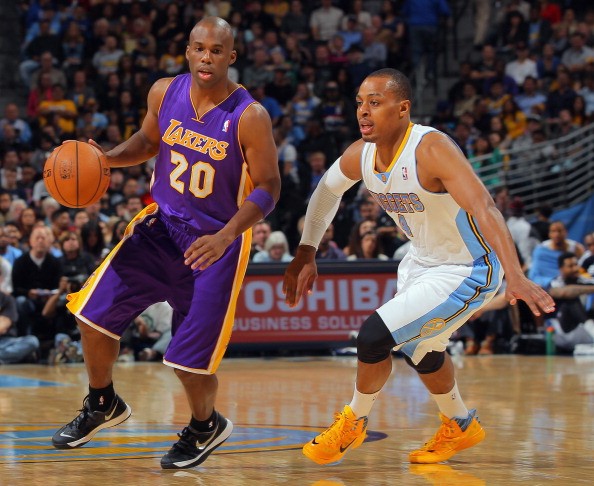 The Milwaukee Bucks drafted Jodie Meeks, a current NBA guard, in the second round of the 2009 draft. In recent years, he's become a solid role player and an excellent three-point shooter. His best year was in 2013–14 with the Los Angeles Lakers, when he averaged 15.7 points per game and hit 162 threes. Meeks played three years at Kentucky, averaging 23.7 points in his final year before declaring for the draft.
23. Patrick Patterson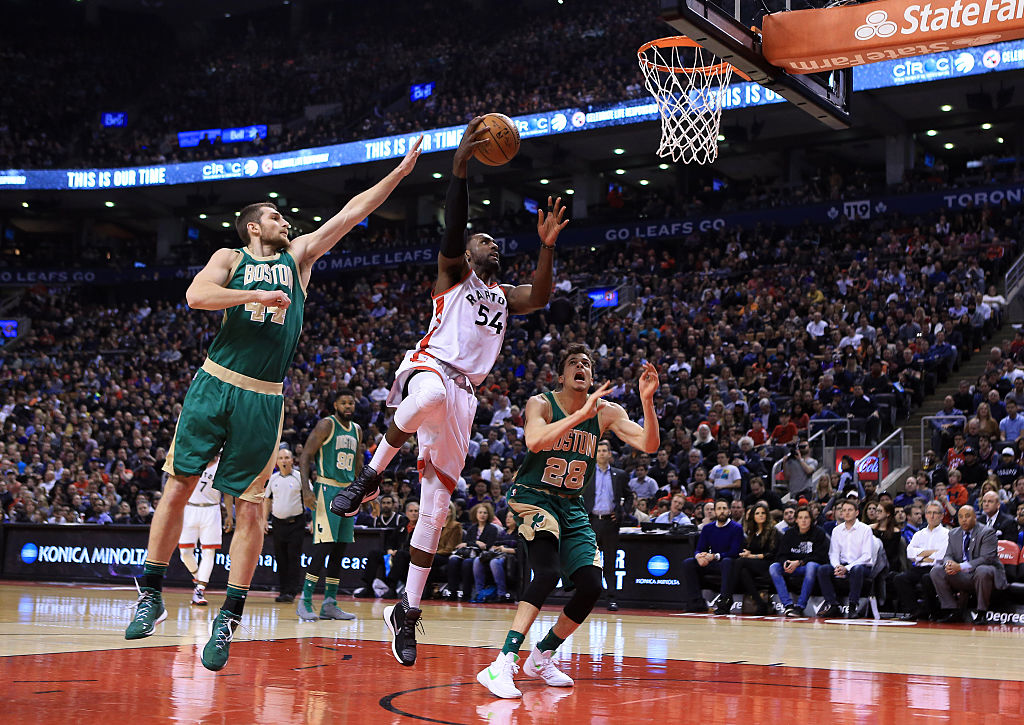 Power forward Patrick Patterson was Meeks' teammate during his time at Kentucky. Patterson was drafted a year later, going No. 14 overall to the Houston Rockets in 2010. He's also played for the Sacramento Kings and Toronto Raptors — the latter is his current team — in his seven NBA seasons, averaging 7.9 points and 4.8 rebounds per game so far in his career. Patterson also spent three seasons at Kentucky, averaging 16.1 points and 8.2 rebounds per game in college.
22. Ron Mercer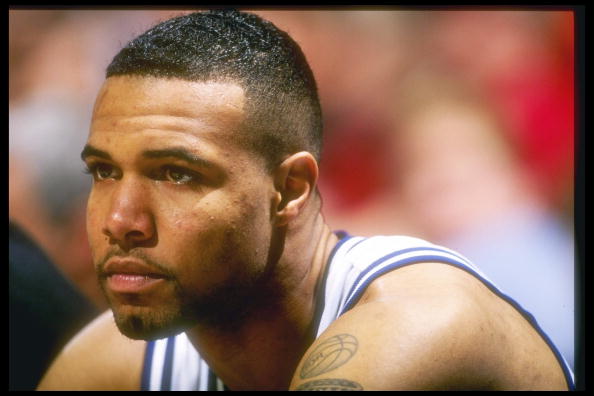 In 1997, Rick Pitino's Boston Celtics drafted No. 6 overall pick Ron Mercer, a guard known for his tremendous mid-range game. He had a great start to his career, developing into a strong scorer in short stints with the Celtics, Denver Nuggets, Orlando Magic, and Chicago Bulls.
Mercer averaged 17.1 points per game on 43.9% shooting in his first four years in the NBA. But his career faded quickly after a trade to the Indiana Pacers, and Mercer was out of the league at 28 years old. He left Kentucky after averaging 18.1 points in his sophomore season.
21. Michael Kidd-Gilchrist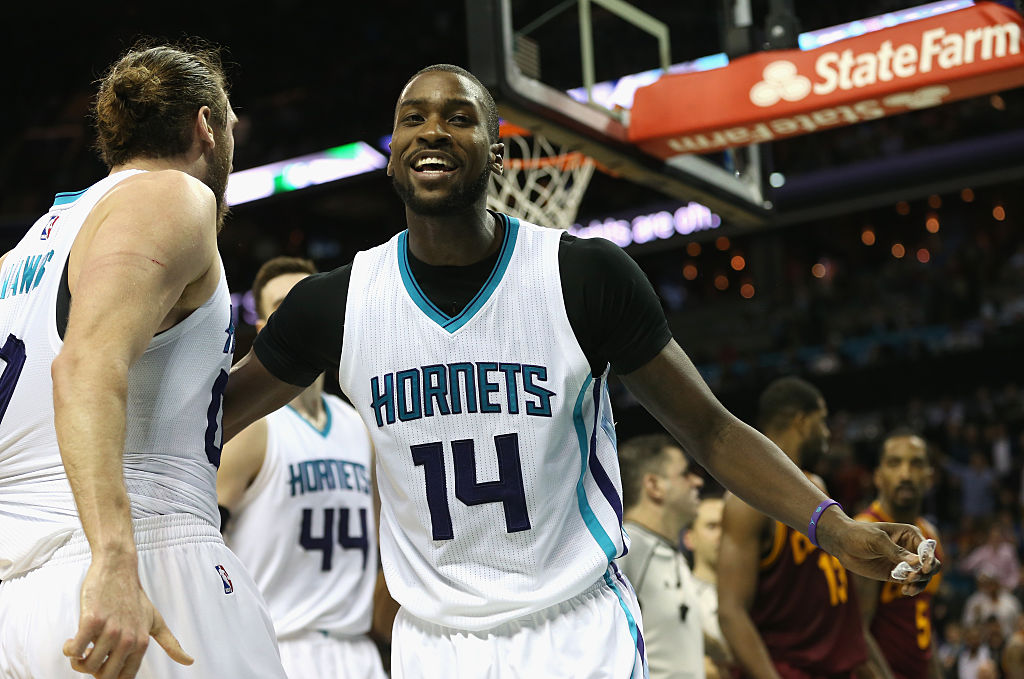 Small forward Michael Kidd-Gilchrist was the No. 2 overall pick in the 2012 draft by the then-Charlotte Bobcats. Kidd-Gilchrist hasn't panned out like Charlotte had hoped, with a torn ACL mixed in that stole practically a whole season from him, but that's heavily in relation to his draft status.
MKG has become a solid overall player, averaging 9.2 points and 7.4 rebounds in 53 games so far in 2016–17. He is still only 23 years old, after coming out of Kentucky after averaging 11.9 points and 7.4 rebounds per game in his freshman season.
20. Terrence Jones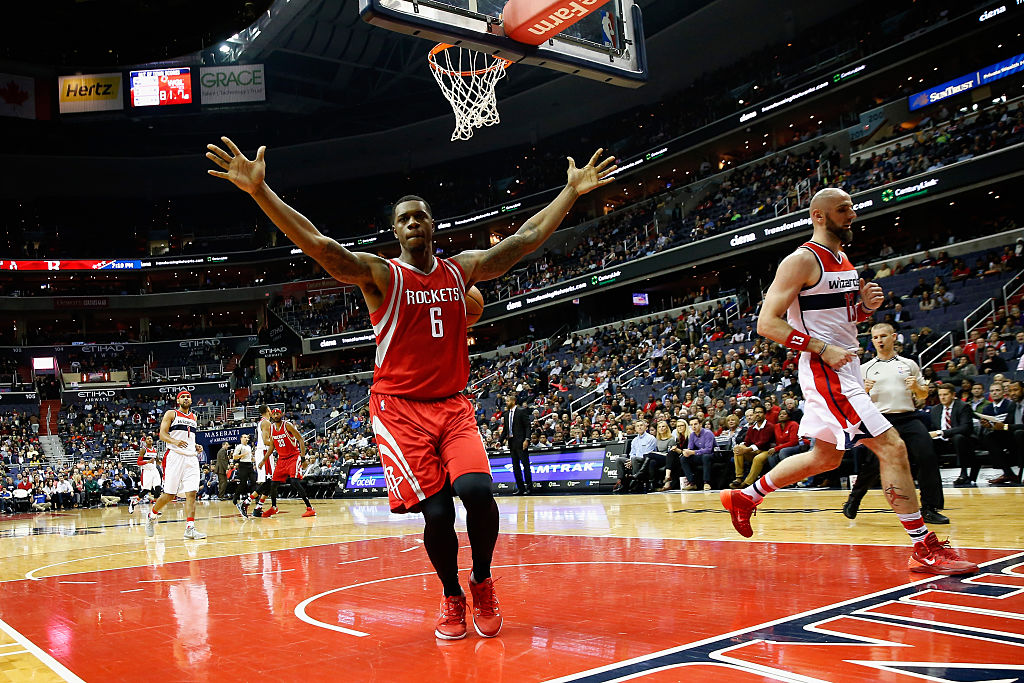 Another Kentucky Wildcat to come out of the 2012 NBA draft, forward Terrence Jones was drafted by the Houston Rockets with the 18th overall pick. He's developed into a solid role player for the Rockets (and now the New Orleans Pelicans), averaging 10.8 points and 5.9 rebounds per game over his five-year career. Jones played two seasons at Kentucky, leaving after his sophomore season with averages of 14 points and 8.1 rebounds per game.
19. Tony Delk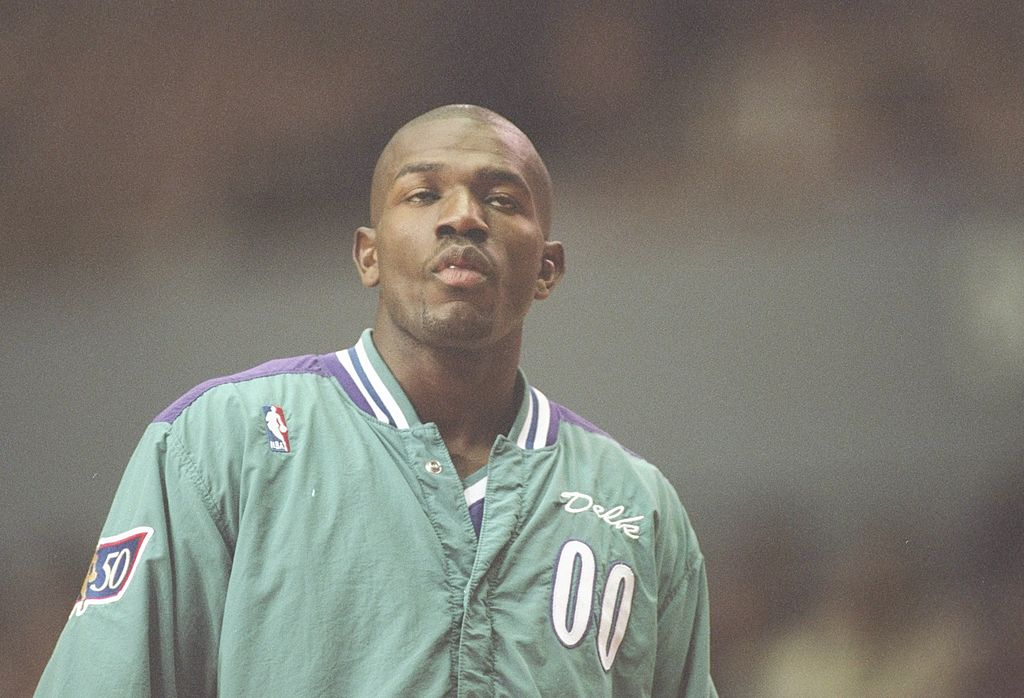 Guard Tony Delk was the ultimate journeyman throughout his 10-year NBA career, never playing more than two seasons in one place — and never two full seasons back-to-back without being traded.
Delk was a scorer off the bench throughout his NBA days, averaging a career-best 12.3 points in 2000–01 with the Phoenix Suns. Fun fact: He also had a completely random and unlikely 53-point game that season in Phoenix. Delk played all four years at Kentucky, averaging 14.2 points per game.
18. Brandon Knight
Another player from the team featuring Meeks and Patterson, point guard Brandon Knight went to the NBA in 2011 after being drafted No. 8 overall by the Detroit Pistons. The 25-year-old point guard has had a solid career so far, with short stints in Milwaukee and Phoenix following his two seasons with the Pistons. Knight has averaged 15.3 points and 4.3 assists per game since entering the NBA six years ago after his freshman season at Kentucky when he averaged 17.3 points and 4.2 assists.
17. Kevin Grevey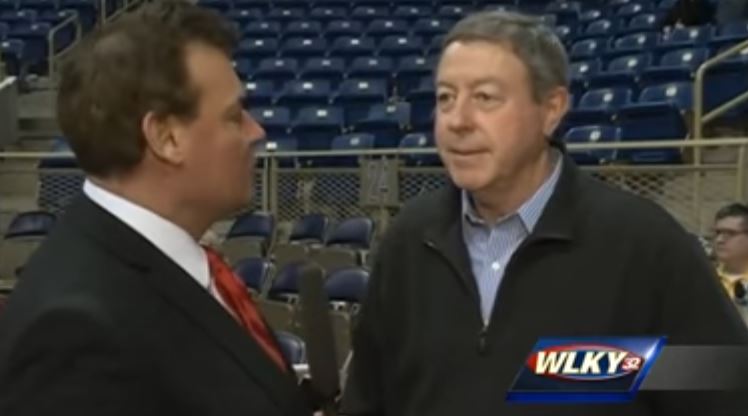 Drafted No. 18 overall by the Washington Bullets in 1975, Kevin Grevey was a left-handed, 6-foot-5 guard with a knack for scoring. He finished his career with an average of 11 points on 43.7% shooting, but he had a solid five-year span with the Bullets where he put up 15.1 points on 44.2% shooting. Grevey was a big part of the 1977–78 Washington team that won the NBA championship. He played all four years at Kentucky, leaving the school with an average of 21.4 points per game.
16. Sam Bowie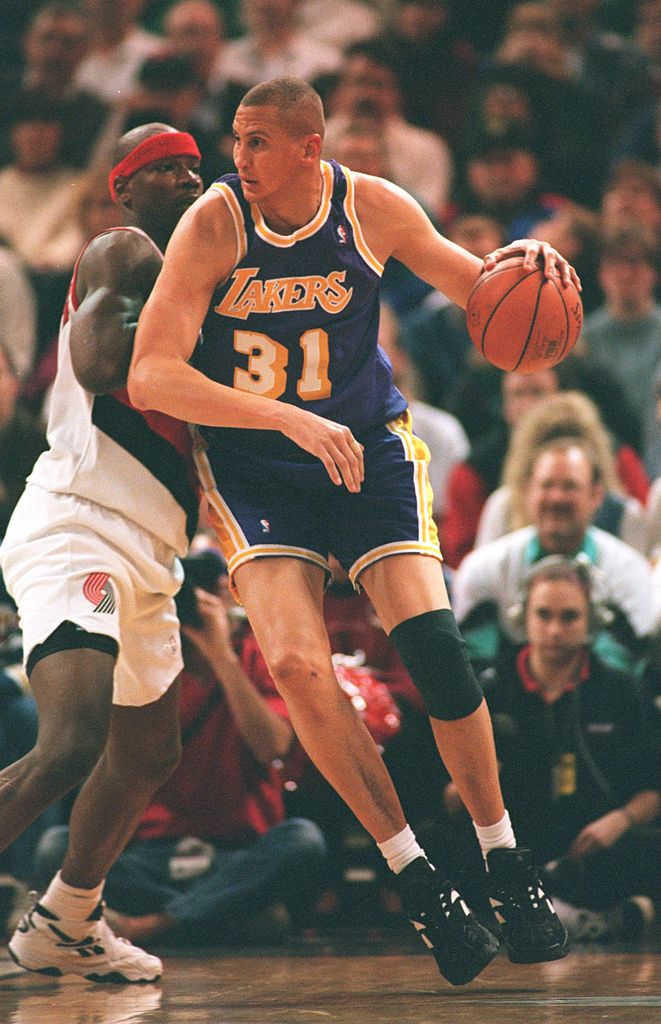 Sam Bowie has an unfortunate distinction that will follow him for his entire life; he was drafted one spot ahead of Michael Jordan in 1984. The Portland Trail Blazers took the center No. 2 overall, and he had a promising start to his career that injuries eventually derailed.
He retired in 1995 after a season with the Los Angeles Lakers where he served primarily as a backup center, and his final career numbers where 10.9 points, 7.5 rebounds, and 1.8 blocks per game. Bowie played three years at Kentucky with averages of 13.4 points and 8.8 rebounds.
15. Jamaal Magloire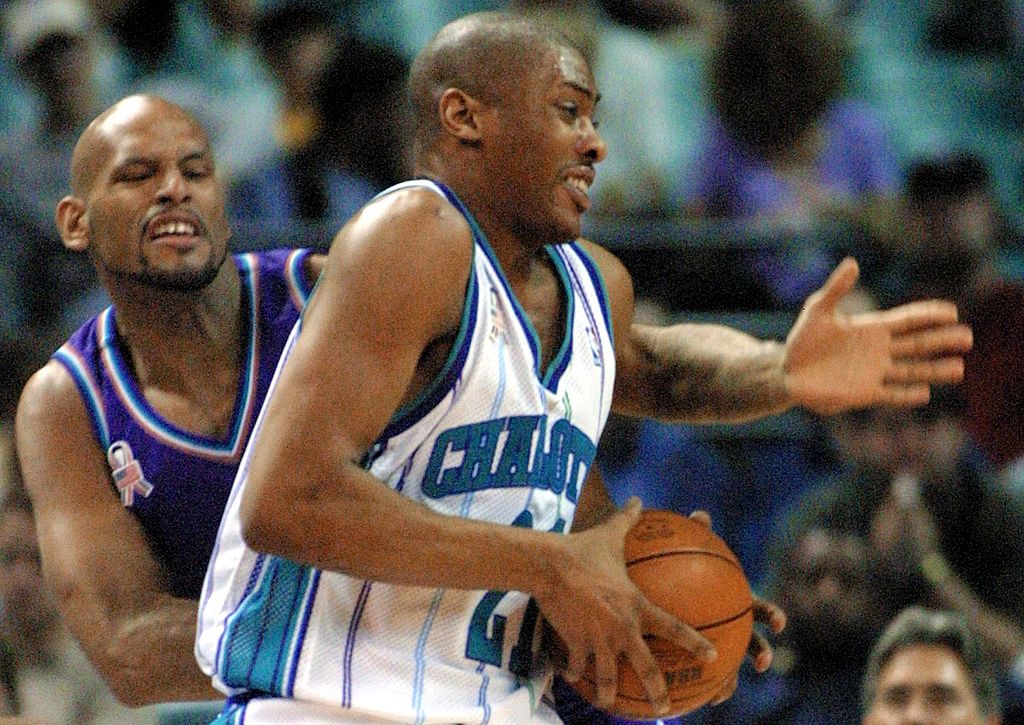 Although he's probably one of the worst NBA All-Star selections of all time, Jamaal Magloire had a nice career in the NBA after being drafted No. 19 overall by the Charlotte Hornets. In his first five NBA seasons with the Hornets, Magloire moved into the starting lineup and averaged 9.5 points and 7.4 rebounds per game as the starting center.
He eventually moved to a backup role, however, and finished out his career with averages of 7.2 points and 6.5 rebounds per game. Magloire played all four years at Kentucky, averaging 13.2 points and 9.1 rebounds as a senior.
14. Nazr Mohammed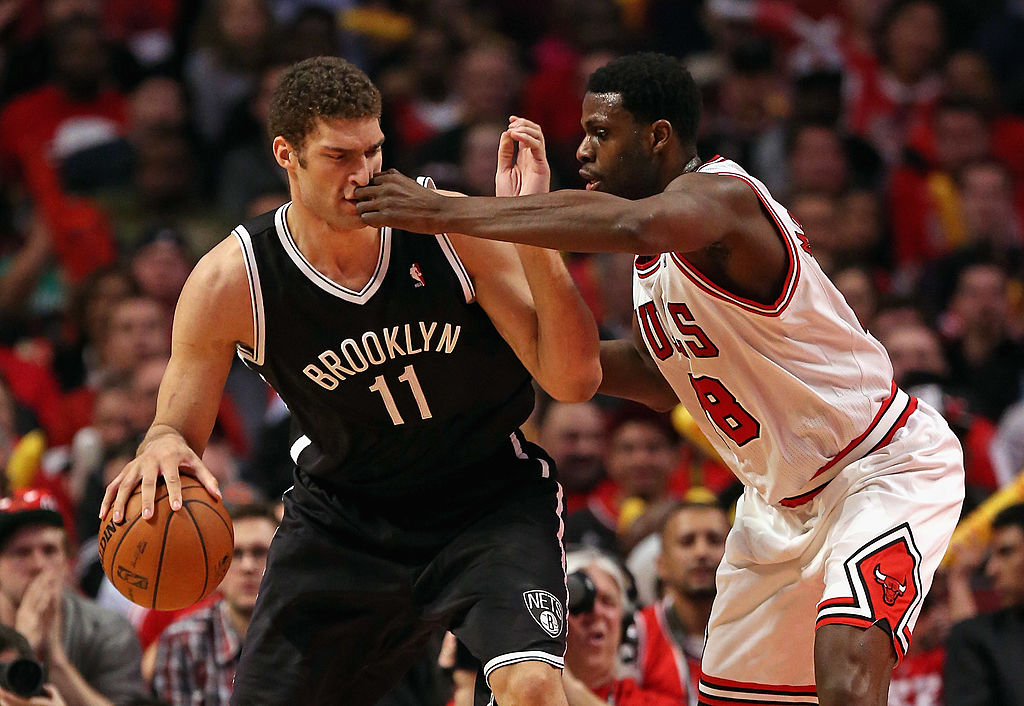 The center who Magloire replaced at Kentucky was Nazr Mohammed, who the Utah Jazz drafted No. 29 overall in 1998 and traded to the Philadelphia 76ers. Mohammed had an amazingly long career for a guy who was never much more than a solid role player, going 18 years in the NBA with averages of 5.8 points and 4.7 rebounds in just 15.8 minutes per game.
Mohammed's best season came in 2004–05, when he averaged 9.5 points and 7.6 rebounds for the New York Knicks and San Antonio Spurs; he won the NBA championship as the Spurs' starting center. Mohammed played three years at Kentucky, averaging 8.7 points and 5.7 rebounds.
13. Rex Chapman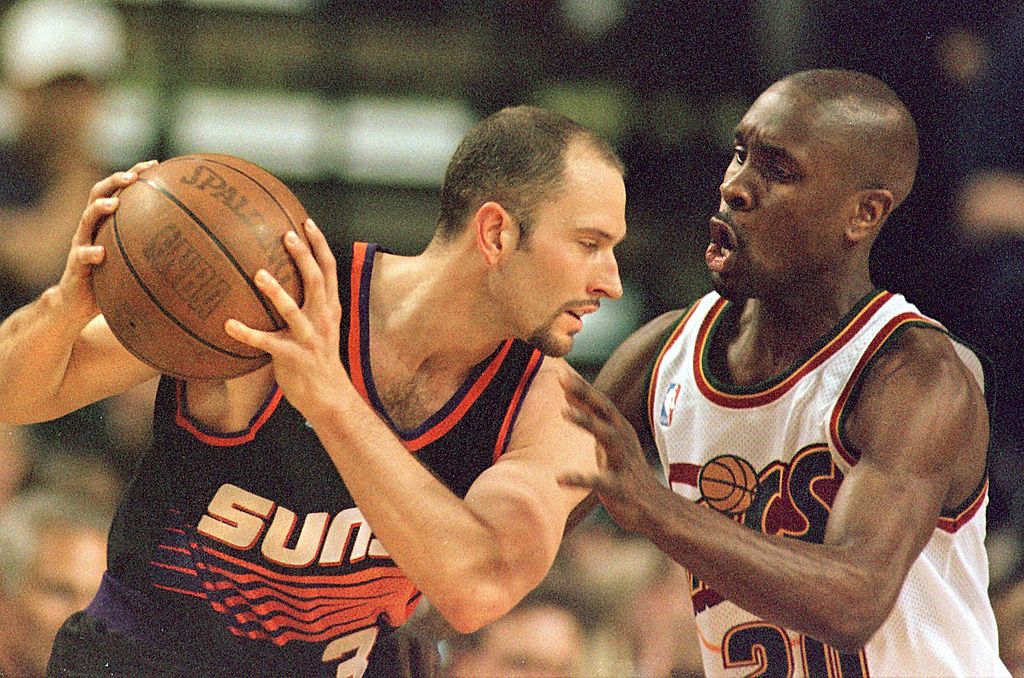 Drafted No. 8 overall by the Charlotte Hornets in 1988, Rex Chapman came into the league with a reputation as a shooter — and he didn't disappoint. Chapman averaged 16.9 points in his rookie season with the Hornets, and for his NBA career he was at 14.6 points when he retired at the age of 32 in 2000. Chapman played for the Hornets, Washington Bullets, Miami Heat, and Phoenix Suns during his 12-year NBA career, and he played two seasons in college at Kentucky.
12. Derek Anderson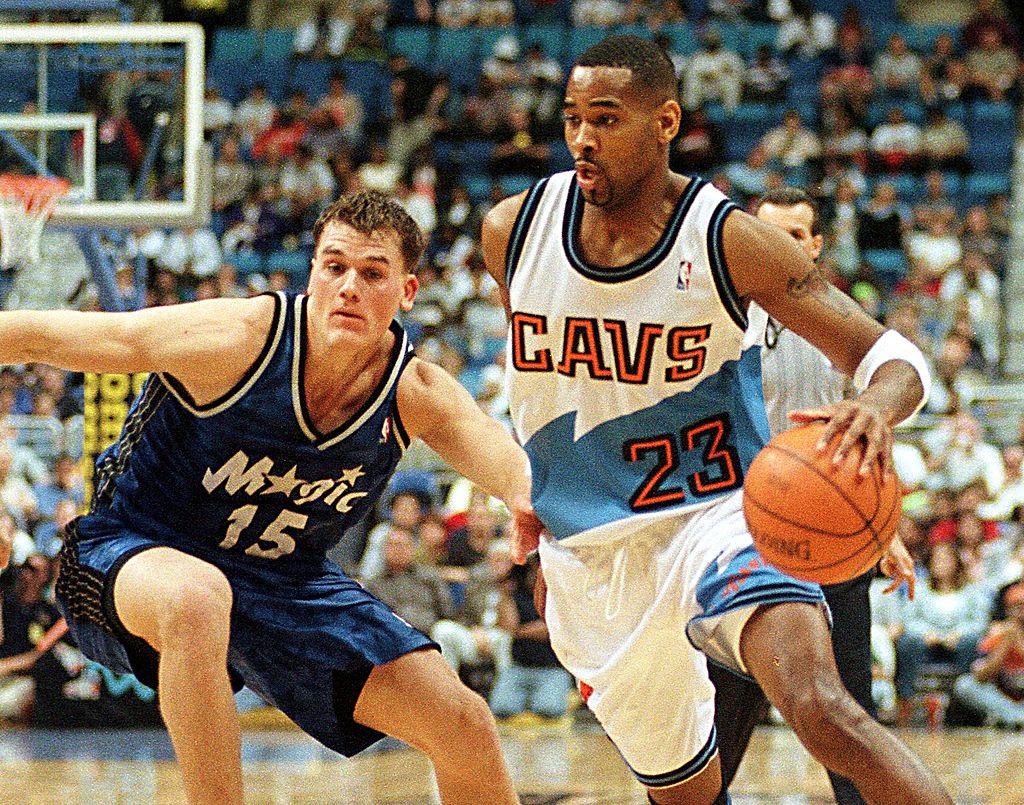 Guard Derek Anderson is Mohammed's Kentucky teammate, who transferred from Ohio State. The Cleveland Cavaliers drafted him with the No. 13 pick in 1997, and Anderson made his impact on the NBA quickly.
In his first seven NBA season, Anderson averaged 13.5 points per game for the Cavs, Los Angeles Clippers, San Antonio Spurs, and Portland Trail Blazers. He played 11 years in the NBA, retiring in 2008 after two seasons with the Charlotte Bobcats. As a senior at Kentucky, Anderson averaged 17.7 points per game.
11. Eric Bledsoe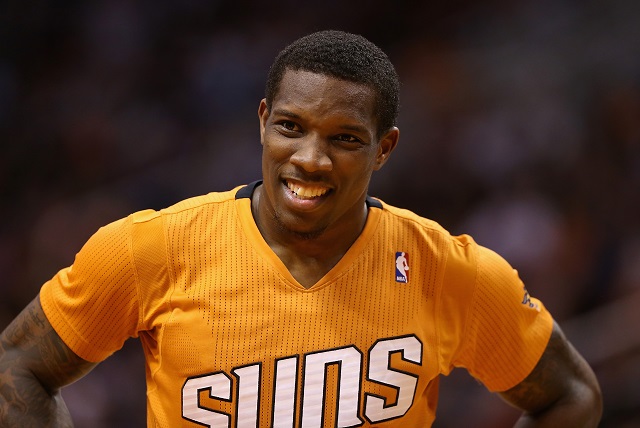 The Oklahoma City Thunder drafted Eric Bledsoe back in 2010 and immediately dealt him to the Los Angeles Clippers in exchange for a future first-round pick (which turned out to be center Fab Melo).
Bledsoe exhibited skills and talent but was stuck in a backup role behind Chris Paul with the Clippers, eventually causing Los Angeles to deal him to the Phoenix Suns. In four seasons so far with the Suns, Bledsoe is averaging 18.7 points, 6.0 assists, and 4.9 rebounds per game. He left Kentucky after averaging 11.3 points and 3.1 assists in his freshman season.
10. Cliff Hagan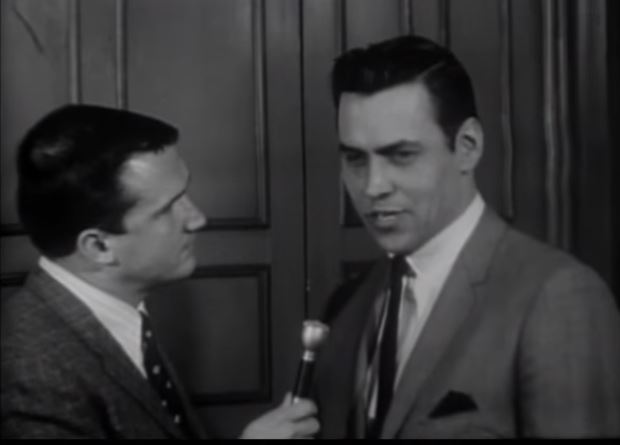 Selected by the Boston Celtics in the third round of the 1953 draft, forward Cliff Hagan finally played in the NBA in 1956 with the St. Louis Hawks. Hagan was a six-time All-Star, averaging 17.7 points and 6.6 rebounds per game over his 13-year career. His best years came early with the Hawks, as Hagan averaged 22.7 points, 9.8 rebounds, and four assists per game from his second through sixth seasons in the NBA. He played three seasons at Kentucky, averaging 19.2 points and 13.4 rebounds.
9. Dan Issel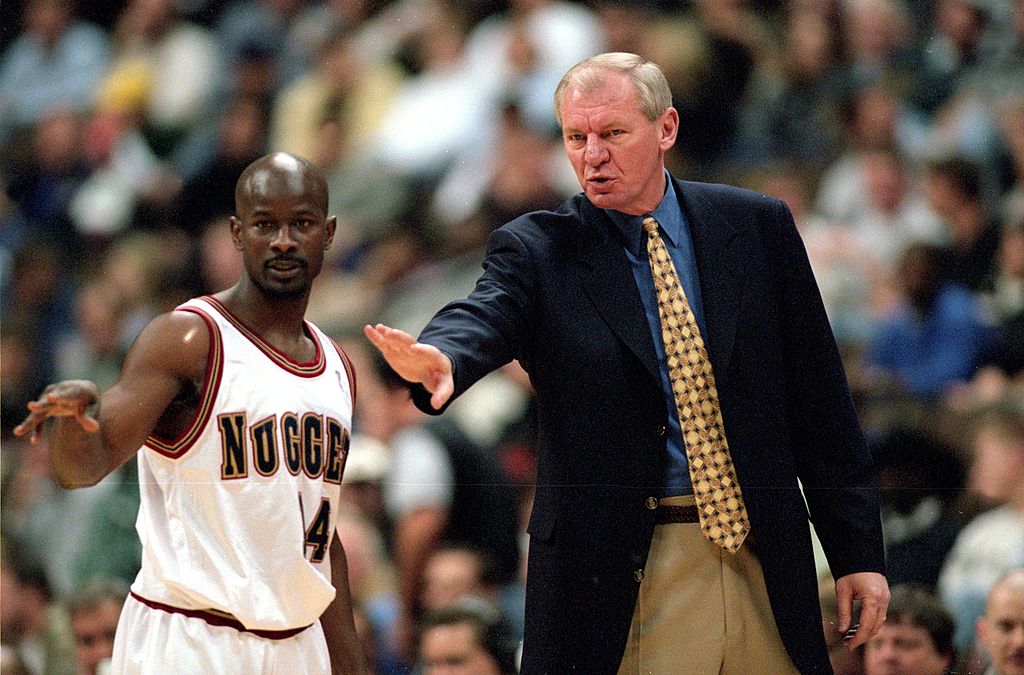 This 6-foot-9 power forward was an eighth-round pick by the Detroit Pistons in 1970, but he chose to play in the ABA for the Kentucky Colonels. He lit up the scoreboards, averaging 25.6 points and 10.9 rebounds in six seasons in the ABA before joining the NBA through the merger in 1976. Issel played until 1985 with the Denver Nuggets, averaging 20.4 points and 7.9 rebounds. He's a member of the Hall of Fame and finished his collegiate days in Kentucky with an average of 25.8 points per game and 13 rebounds.
8. Antoine Walker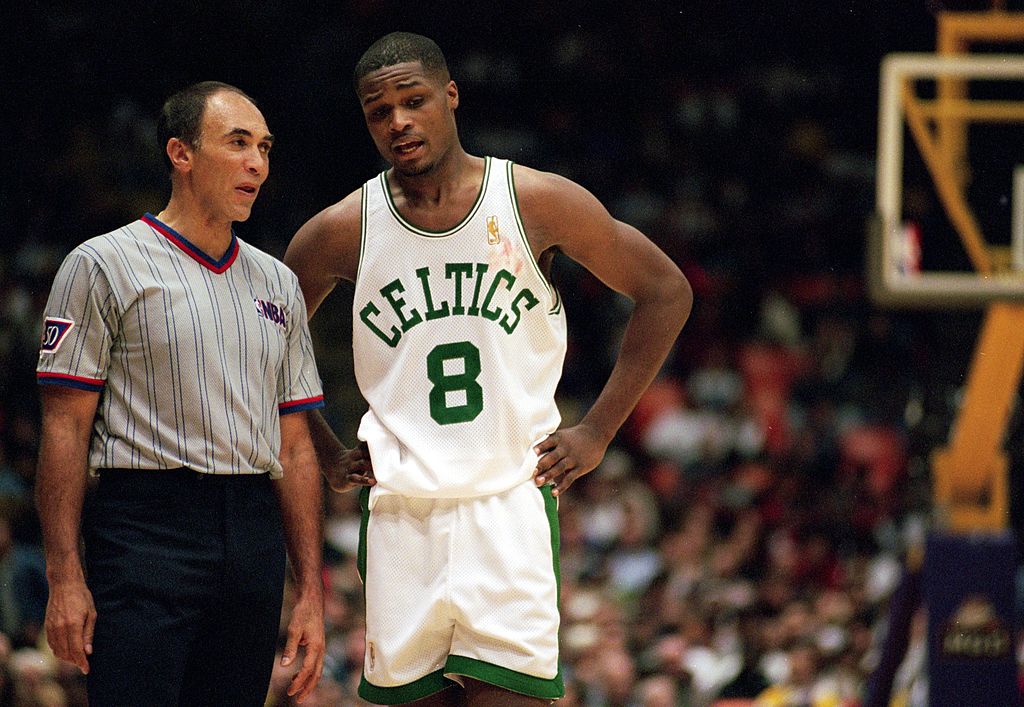 Forward Antoine Walker looked like a blossoming superstar in his early NBA career, but things leveled off quickly for him. Drafted by the Boston Celtics in 1996, Walker made his first All-Star team in 1997–98 with averages of 22.4 points, 10.2 rebounds, and 3.3 assists per game.
But his weight problems kept Walker from truly reaching his potential, and by the age of 32 he was completely out of the NBA. Walker finished his professional career with averages of 17.5 points and 7.7 rebounds, and he left college at Kentucky after just two seasons.
7. Rajon Rondo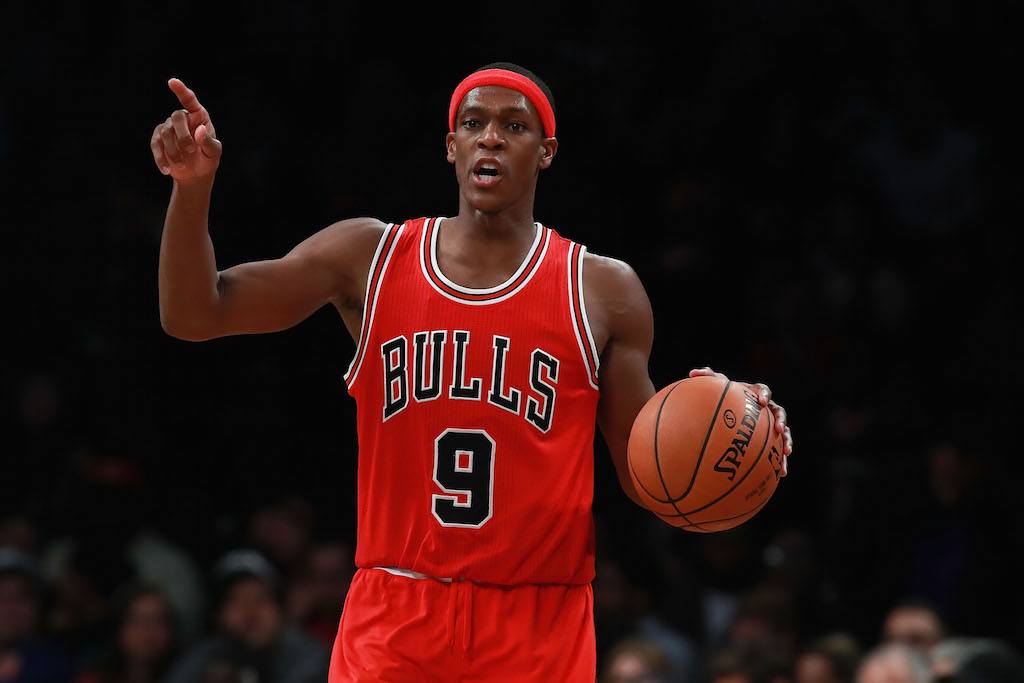 In just his second NBA season, point guard Rajon Rondo teamed up with future Hall of Famers Ray Allen, Paul Pierce, and Kevin Garnett and brought an NBA championship to the Boston Celtics. While Rondo eventually developed into an excellent distributor, he never developed in the way of shooting or scoring.
Now with the Chicago Bulls in his 11th season in the NBA, Rondo has career averages of 10.7 points, 8.7 assists, and 4.9 rebounds per game. He left Kentucky after a sophomore season in which he averaged 11.9 points, 6.1 rebounds, and 4.9 assists.
6. Karl-Anthony Towns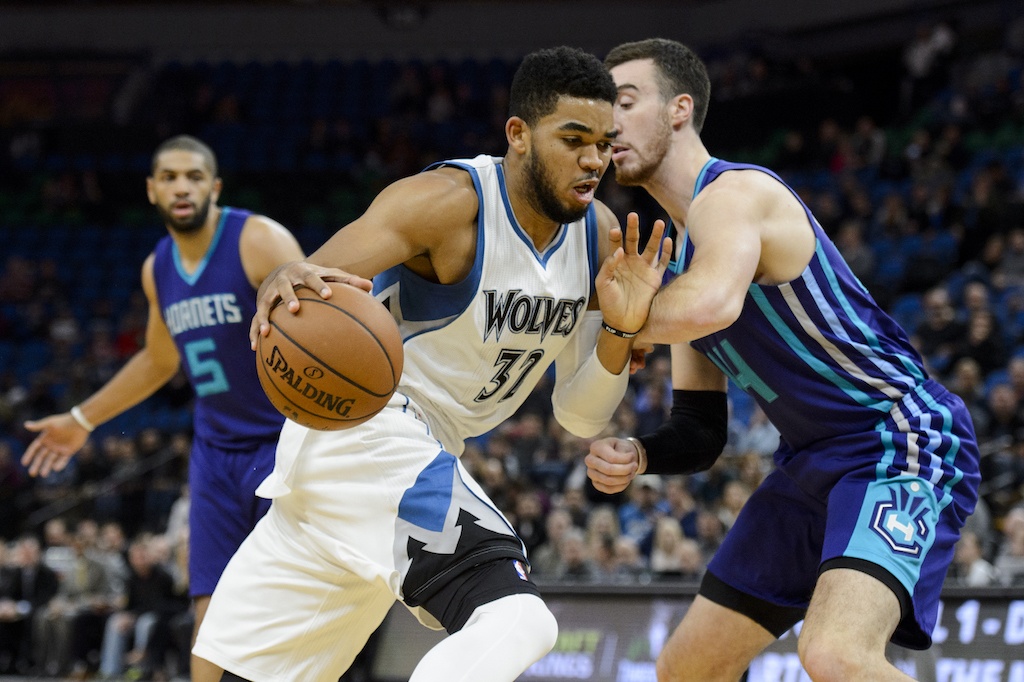 He's just 21 years old and in his second NBA season with the Minnesota Timberwolves, but Karl-Anthony Towns is a star already. The No. 1 overall pick from 2015 is averaging 23.7 points, 11.8 rebounds, and 1.5 blocks per game for the T-Wolves. For his career he's shot 53.1% from the field. Towns is well on his way to a long, successful NBA career after leaving Kentucky as a freshman.
5. Tayshaun Prince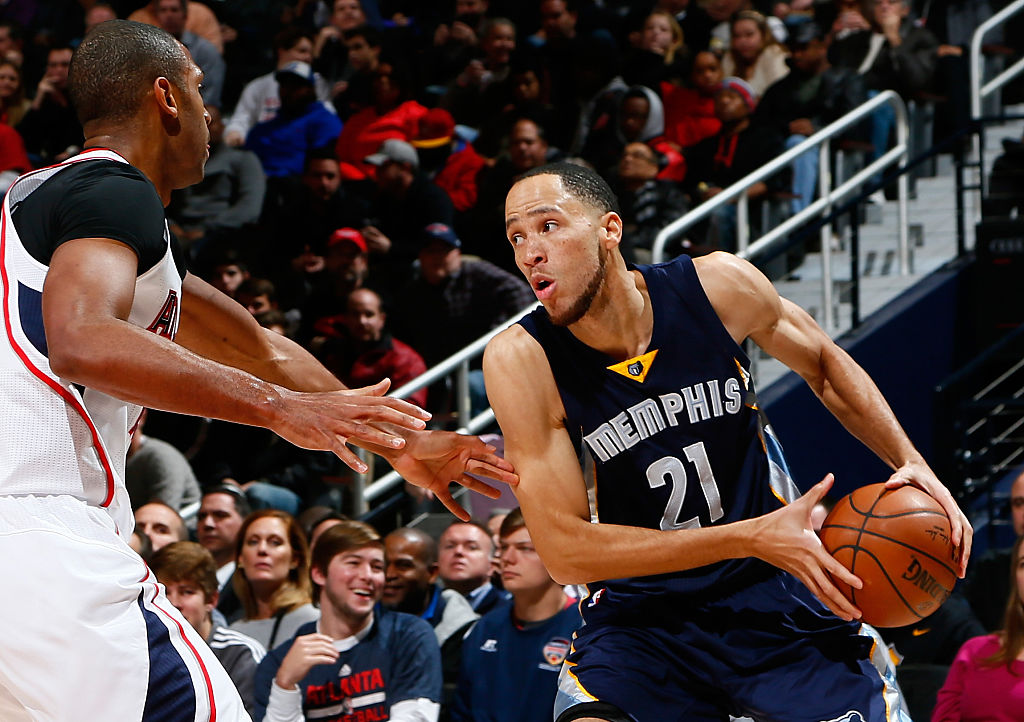 The 23rd overall pick in the 2002 draft by the Detroit Pistons, forward Tayshaun Prince became known for two things as an NBA player: being skinny and playing tough defense. A unique player who shot the ball left-handed, Prince jumped into the starting lineup in 2003–04 and was a huge part of the championship the Pistons won that season.
In his first 10 years in the NBA, Prince averaged 12.9 points and 4.7 rebounds, and he played out four more years before retiring in 2016. Prince averaged 13.1 points in playing all four seasons at Kentucky.
4. Jamal Mashburn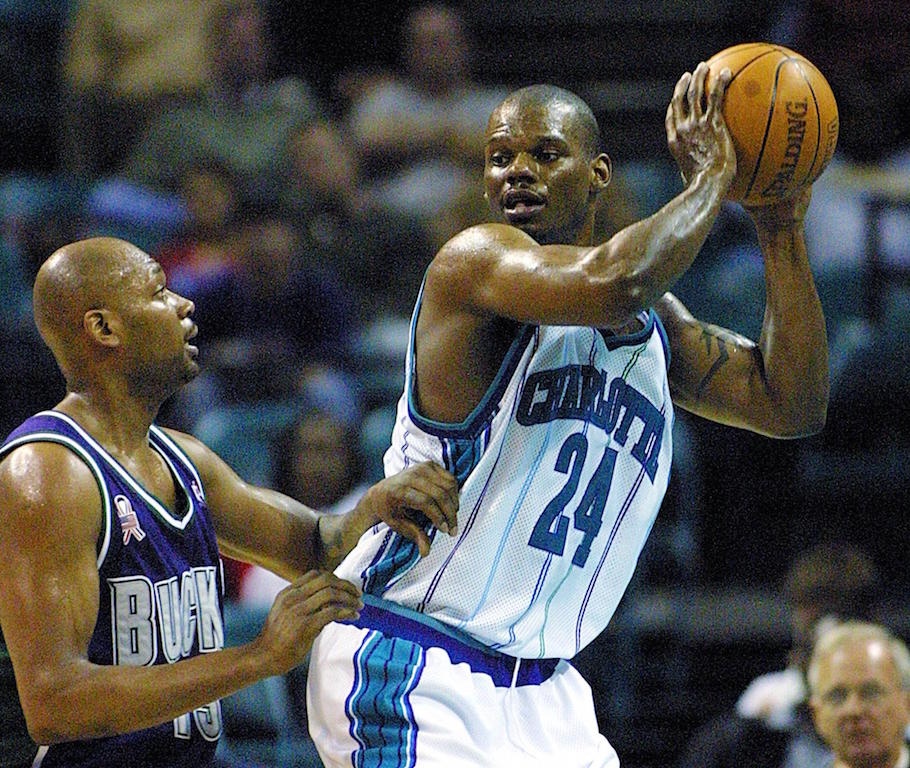 Considering what a great career he had, it's amazing that forward Jamal Mashburn only made one All-Star team in his career. Drafted No. 4 overall in 1993 by the Dallas Mavericks, Mashburn holds career averages of 19.1 points per game — and a career-best 24.1 points in his second NBA season. Injuries at the age of 31 essentially ended his career, but in his prime, "Monster Mash" was an elite scorer. He played three seasons in college at Kentucky, averaging 18.8 points per game.
3. DeMarcus Cousins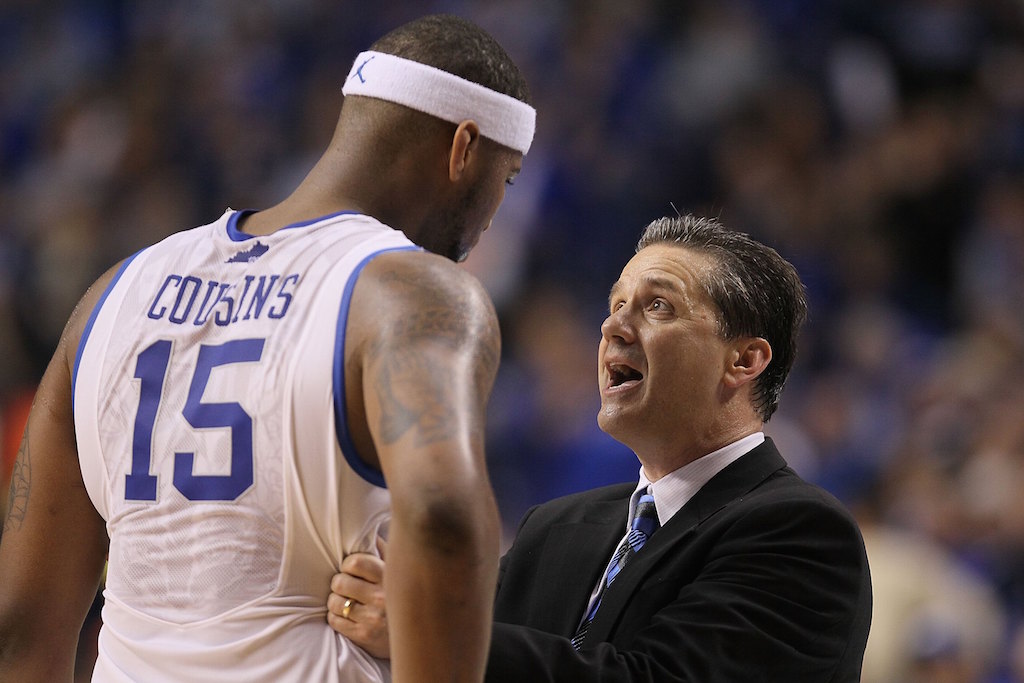 DeMarcus Cousins is a polarizing NBA player, in large part because of everything involved in how he's found a way to lead the league in technical fouls. Even still, the Sacramento Kings center is an excellent NBA player. He was drafted No. 5 overall back in 2010 and he's developed career averages of 21 points and 10.8 rebounds in seven years.
But Cousins is having his best year of his career in 2016–17 — despite all the technical fouls — with 27.8 points per game. Cousins played one season at Kentucky, averaging 15.1 points and 9.8 rebounds.
2. John Wall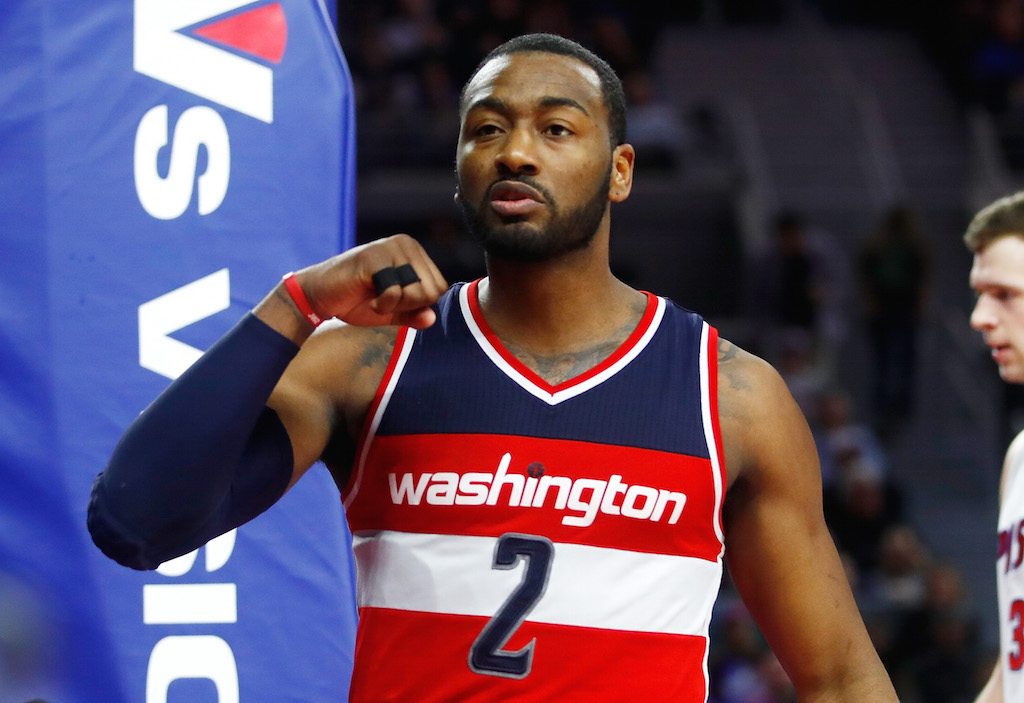 Yet another great, recent Wildcat player to head to the NBA is Washington Wizards point guard John Wall. Drafted No. 1 overall back in 2010, Wall has slowly developed from a good point guard to one of the very best in the game.
This season has been the best year of his career to date with a career-high in points at 23 points per game; a career-high with 10.5 assists per game; and a league-leading 2.2 steals per game. Wall also left Kentucky after just his freshman year, averaging 16.6 points and 6.5 assists per game.
1. Anthony Davis
In what is a clear trend, Anthony Davis is another player to come from John Calipari's system at Kentucky and become an NBA star. The New Orleans Pelicans took Davis with the No. 1 overall pick in 2012, and so far is having his best year in the NBA.
He holds averages of 28 points, 12.1 rebounds, and 2.5 blocks per game. Davis is a transcendent star and deserves better than the mediocre team he plays for in New Orleans. Like the other big stars before him Davis left Kentucky after his freshman season, when he posted 14.2 points and 10.4 rebounds per game.
Statistics courtesy of ESPN and Basketball-Reference.