The Best Rex Ryan Quotes of All Time, So Far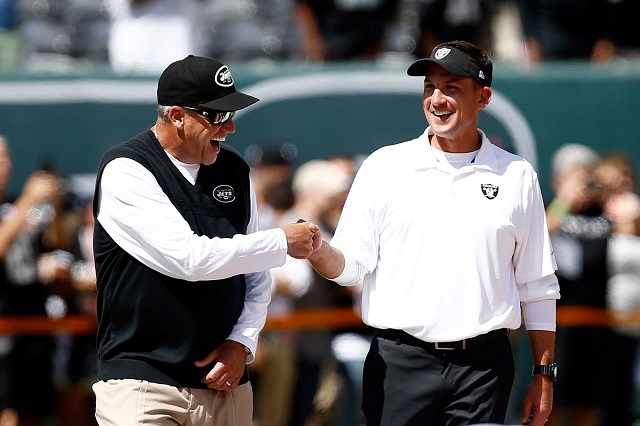 Rex Ryan is the perfect coach for the New York Jets. He may not be the best coach in Jets history — he may not even be close — but the man who made headlines when he didn't get fired last year is the Jetsiest. Even when the team is struggling into a 1-6 record that has it looking, well, like the Jets usually do at this point in the season, Ryan is there to humanize the pain, suffering, and complete absurdity of the other New York football team (the Giants are reduced to Eli Manning's facial expressions).
And while the Jets have found a little hope in new receiver Percy Harvin, they have another thing to keep them going through the tough times: the words that fall out of Rex Ryan's mouth. While he's not a terrible coach by any stretch of the imagination, his best asset is his mouth. Though the league may prefer that its coaches all behaved like Bill Belichick, Ryan's entire existence seems to exude a goofy vibe that makes even the most serious of moments seem kind of silly. Which is great, because, you know, football is a game. It should be fun.
Here, then, are some of the greatest statements made by Rex Ryan. Some of them have to do with football. Some of them have to do with body art. Some of them have to do with food. His comment about Amendola running the greatest route in the history of football is not included, although it came close.
"Now let's go eat a goddamn snack!"
This quote, the last line of Ryan's immortal speech during the season the Jets spent on HBO series Hard Knocks, is the best. The start of it, the "not some slap-dick" team part, is just kind of fantastic, considering that the Jets are, you know, awful. It also includes the phrase "I'm not a great leader" and "I demand that we have fun." Watch it all here.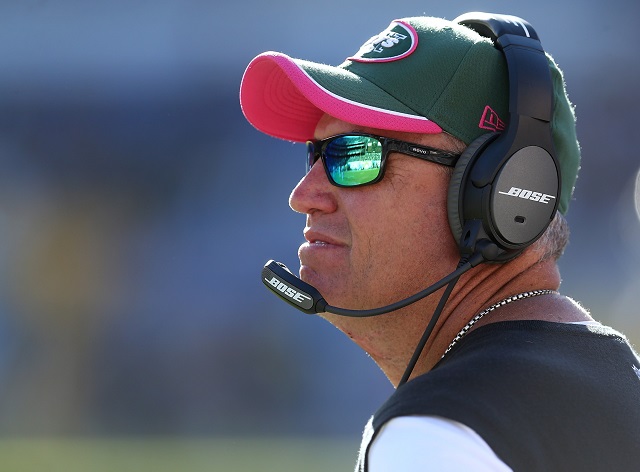 "
Jack Del Rio and myself are very similar, except he's really good looking and was a great player."
Do we really need to elaborate? This is one of the great self-depreciating quotes in NFL history, not an organization particularly known for its sharp wit or ability to poke fun at itself.  It's worth noting that Del Rio and Ryan are former co-workers.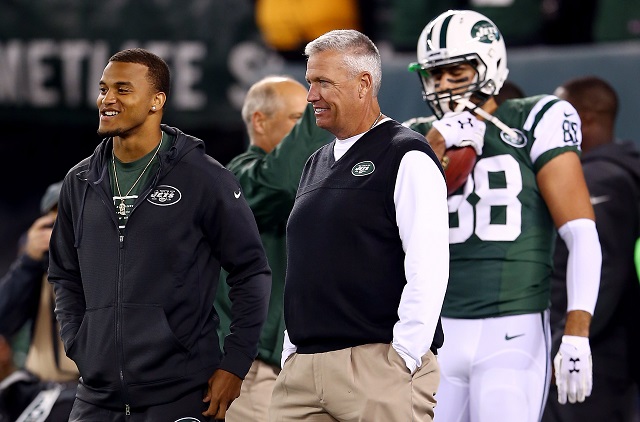 "Guys, the tattoo is still there." 

In response to reporters who asked what would happen to his tattoo of his wife in a Mark Sanchez jersey after the Jets released Sanchez.  Ryan raised the possibility of changing the number, but we're going to guess that he's just kept it. He seems to really get along with Mark Sanchez.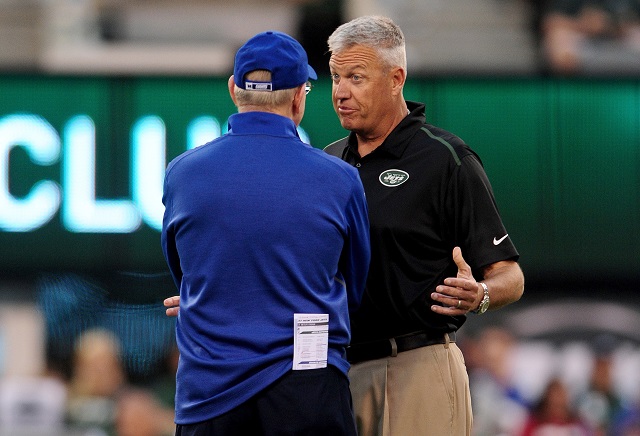 "I do like the idea, though, of hitting people with a stick."
This is the tail end of a response that Ryan gave to reporters asking to compare him with Bill Belichick. It started out about lacrosse, which apparently the Patriots head coach/official hoodie mangler played back in the day. Which raises a very important question: Does this mean there are photos and video of Belichick out there with one of those lax bro bowlcuts gone wild?