The Big Ten's Fall Season Is Canceled but the Ohio State Buckeyes Continue To Practice
As of right now, college football teams in the Big Ten will not be playing games this fall. However, there have been many reports that the conference could end up changing its mind, and its teams could eventually take the field again soon. Whenever Big Ten teams retake the field, though, its top program will be ready. Despite the fall season getting canceled, for now, the Ohio State Buckeyes are still practicing.
Ohio State and other programs have protested the Big Ten's decision
After the Big Ten decided to postpone the conference's football season, Ohio State and other teams within the conference have since protested the decision.
Parents of Ohio State players gathered at Ohio Stadium in August to protest the fall season's cancelation.
"Somebody in the Big Ten has to have the chance to play in the College Football Playoff," Randy Wade, the father of Ohio State cornerback Shaun Wade said, according to Cleveland.com. "I know it sounds ungrateful. … We want to play in the fall, but give us like three more weeks so we can play in the College Football Playoff."
On Saturday, Sept. 5, Michigan head football coach Jim Harbaugh attended a protest.
"Free the Big Ten," Harbaugh said, according to the Detroit Free Press.
Harbaugh also told reporters that "there's a chance" his team could play in October.
"We, our position to the Big Ten, to everybody has been we want to play as soon as we possibly can," Harbaugh said, according to the Detroit Free Press. "And we're ready to play. We'd be ready — we're gonna be ready to play a game in two weeks. Get the pads on and our guys have trained without a pause since June 15. So that's our position. We're ready to play as soon as we possibly can play."
Ohio State continues to practice despite the cancellation of the fall season
Despite games being canceled, the Ohio State Buckeyes are still practicing.
According to Lettermen Row — an Ohio State site that consists of Ohio State beat writers and former OSU football players like Chris "Beanie" Wells — the Buckeyes have gone through workouts this week.
They are reportedly allowed to do 12 hours of meetings and/or drills in helmets with coaches on the field. The Buckeyes, however, are not allowed to do seven-on-seven drills or an 11-on-11 team practice. They can also not be in full pads or do any scrimmages, according to Lettermen Row.
The Buckeyes have certainly shown the world that they are ready to go too, as the team's Twitter account has been posting pictures of their players practicing.
Additionally, Kerry Coombs, the team's defensive coordinator that was previously on the Tennessee Titans' staff, tweeted this about his players.
"Only at Ohio State would over 100 players gather and practice so hard on a Saturday morning with so much uncertainty ahead of them," Coombs tweeted. "It is a privilege to coach here."
So, will the Buckeyes' practice pay off, and will they ultimately be able to play in the fall?
Will the Big Ten play a fall college football season?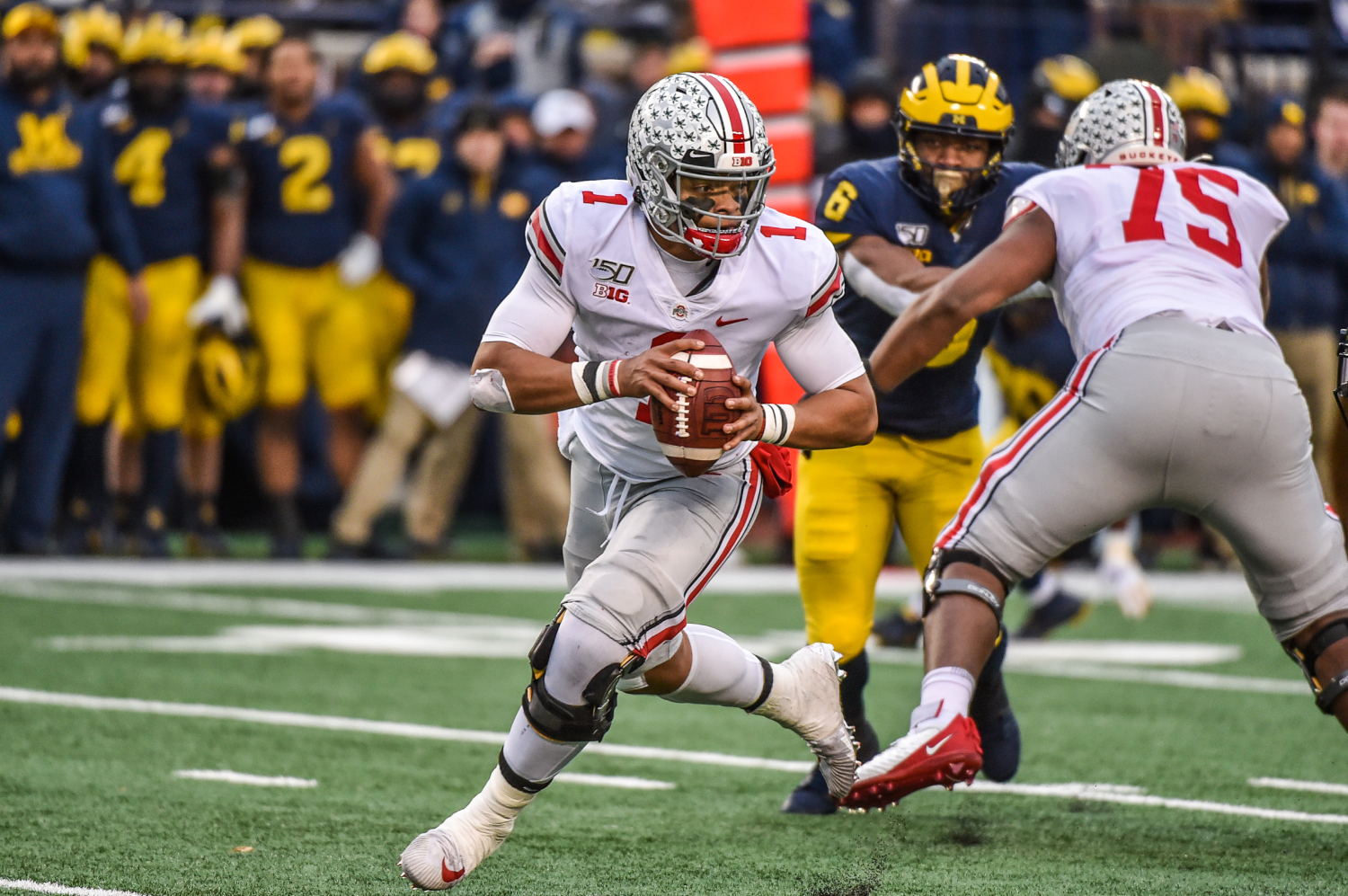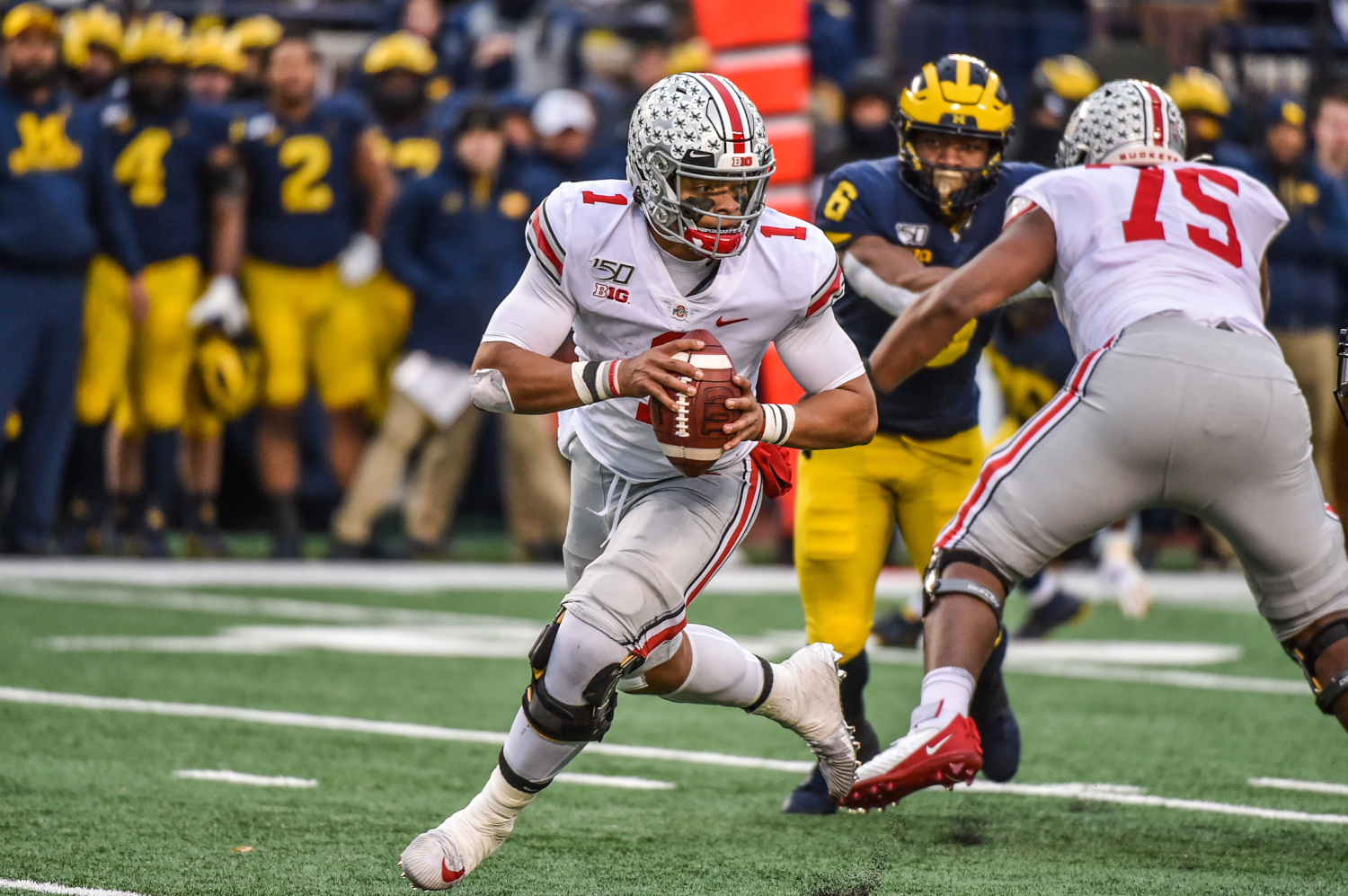 There have been many reports going around about when the Big Ten could play its season, and some have said that it could still happen in the fall.
USA Today's Buckeyes Wire reported that there was potentially supposed to be a re-vote by the Big Ten, but it didn't happen.
Additionally, Sports Illustrated reported on Sept. 4 that a source said University of Michigan President Mark Schlissel is one of the biggest remaining obstacles to the Big Ten returning in the fall. He is even reportedly threatening to have Michigan sit out, even if the Big Ten votes to play in October.
This would, of course, take away the Big Ten's biggest game of the year — Ohio State vs. Michigan.
"That's right, from what I'm told Schlissel is willing to weaponize the Michigan-Ohio State game as a threat to keep the Big Ten home this October, believing the league wouldn't dare move forward without The Game," Steve Deace of Sports Illustrated wrote. "Thus losing hundreds of millions of dollars for member institutions while watching 76 other FBS teams play college football."
So, will there be Big Ten football played in the fall? As of right now, no one really knows. If teams do play, though, Ohio State will certainly be ready to go.