The Biggest Mistake of the 1999 NFL Draft: Quarterback Chris Weinke
Chris Weinke is the story of a quarterback whose career contained a series of incredible highs and pathetic lows. Weinke's NFL career makes a convincing case that there may be some deeper link between talent and age, although what that link is exactly remains uncertain.
Chris Weinke's college career
Let's start at the beginning. Entering college, Weinke was a talented, multi-sport athlete. In 1989, he was recruited to play football by numerous schools after an amazing high school career. One of those schools was Florida State University. That year Weinke signed a letter of intent to play for FSU, but college was not in the cards for the rising, young athlete. At least, not yet. 
Rather than go to college, Weinke entered the 1990 baseball draft, and was taken as the 62nd overall pick by the Toronto Bluejay's farm team. He then spent the better part of the 90s playing minor league ball. When his baseball career stalled, he made a quick pivot, and decided to return to FSU at the ripe old age of 25, with four full years of eligibility left.   
What happened next defies the odds. Despite his age, Weinke's college performance was nothing short of spectacular, details Heisman.com. After taking the team's helm during his second year at FSU, Weinke led the Seminoles to a 9-1 record.
The next year, he led them to a championship win before returning once more to the Orange Bowl his senior year. Over the course of his college career, Weinke threw for a devastating 9,800 yards and 79 touchdowns. In 2000, he became the oldest player to ever win the Heisman trophy at the age of 28 years old.
An NFL disaster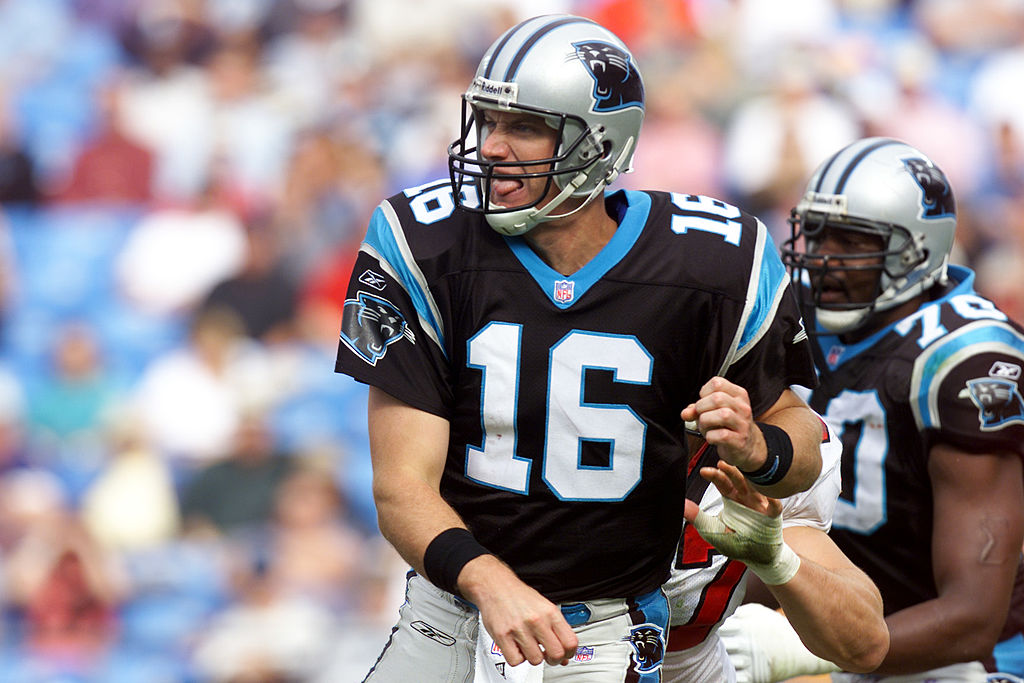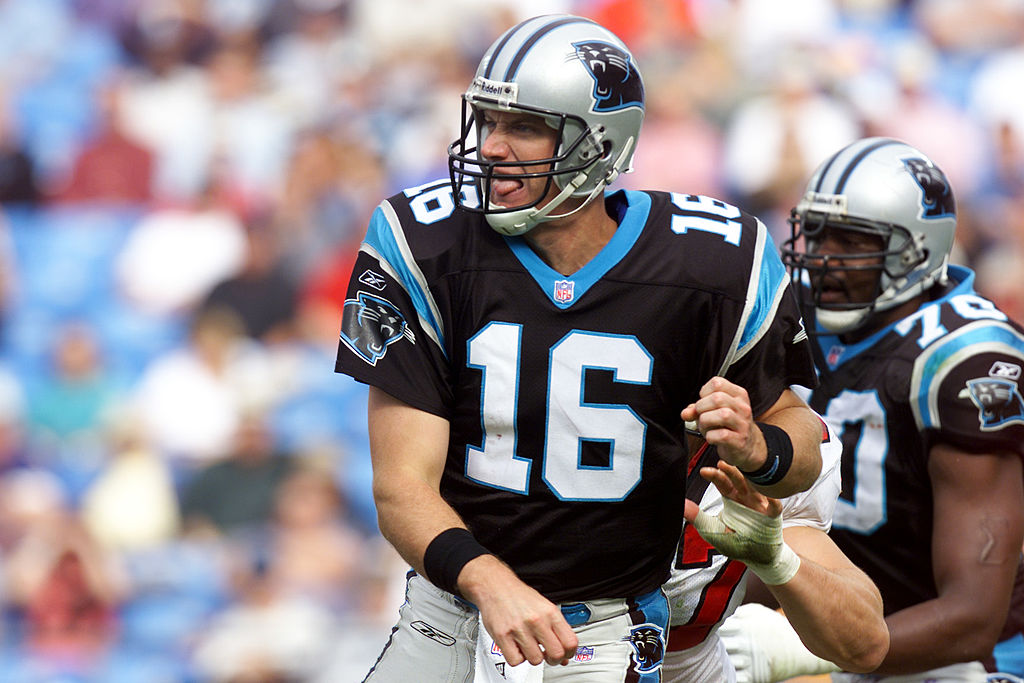 If Weinke's college career was a Cinderella story, then his professional career was the ugly stepsister. Weinke was drafted in 2001 by the Carolina Panthers. That's where his story takes a nosedive. Right out of the gate, something was off with the super-dominant college star.
In his first season he only managed 2,900 passing yards and 11 touchdowns, details Pro-Football-Reference, which might seem like solid stats except for the backdrop they occurred against. That year, the Panthers only won their first game, then lost 14 games straight. At the time, this was the worst record in NFL history, only broken by the Detroit Lions in 2008. 
To add injury to insult, Weinke's performance never improved. The very next year he only passed for 180 yards and had zero touchdowns. Weinke would never again break 1,000 yards passing again in his career until he retired in 2007. 
A return to form
You can't exactly call Weinke a failure though. Not everyone can be a two-sport athlete. That takes pure talent, athleticism, and intelligence to accomplish. And being the oldest Heisman winner in history is an accomplishment that goes in direct contrast to the current trend.
Sure, he may also have the second-longest losing streak in NFL history at 17 consecutive losses, right behind Dan Pastorini, but I'm sure that Weinke isn't losing any sleep given his other incredible achievements.
After retiring from the NFL, he's gone on to have a distinguished coaching career. Since 2018, he's been an offensive coach for the Tennessee Volunteers. Before that, he spent a year as an offensive analyst at Alabama. He even spent two years as an NFL coach, working directly with quarterbacks on the Rams from 2015-2016. 
His career has had its share of ups and downs, and while the lows have been embarrassingly low, the highs have been unbelievably high.