The Biggest Second Contracts in NFL History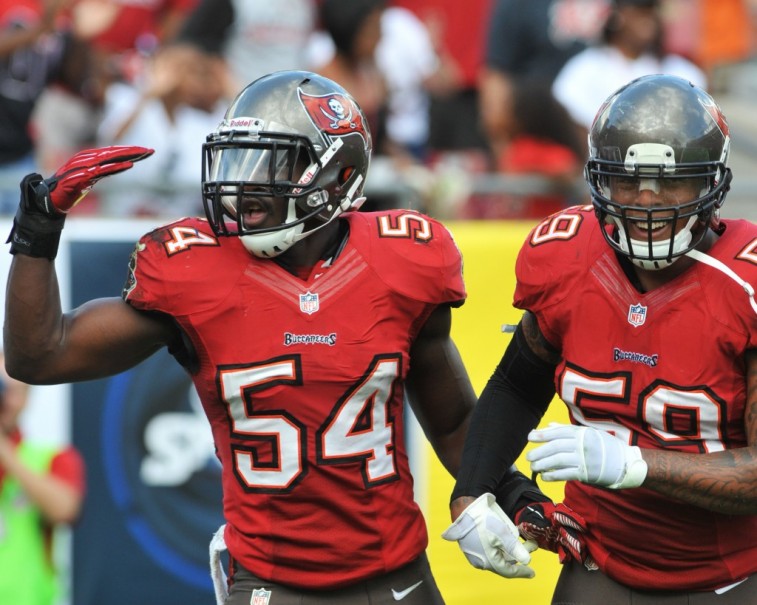 The Tampa Bay Buccaneers and coach Lovie Smith believe Lavonte David (above left) is the best outside linebacker in the National Football League. As a result, they made sure to work out a deal that would keep him with the organization for the long haul.
On Sunday, the two sides came to an agreement that would pay the 25-year-old $50.25 million over five years. He'll receive $25.560 million in guaranteed money and make an average salary of $10.050 a year — the highest for an outside linebacker in the NFL.
This is a serious step up from the rookie deal that the former Nebraska Cornhusker received after being selected in the second round  — No. 58 overall — in the 2012 draft. And it just goes to show you that, while it's always nice to sign your first contract, ones worth and staying power is all about that second deal.
David may not have been as heralded as some of those selected in the first round, but over the past three seasons he's proved himself to be an invaluable member of the Buccaneers defense. In Tampa Bay's eyes, he was more than worth the money. And in the National Football League, that is always the key when evaluating the development of talent — are they worth banking on? Do they have a future in this league?
For as difficult as it is to make the NFL, it's even that much harder to stay there. If you're lucky enough to receiver a substantial raise on your next deal, then that says something about your place in the NFL. Of course, some positions will always hold more value than others. Therefore, the average salary of a player will be reflected as such. With that in mind, here's a look at the players who received the highest second contracts — among their particular position — in NFL history.
Safety – Earl Thomas, Seattle Seahawks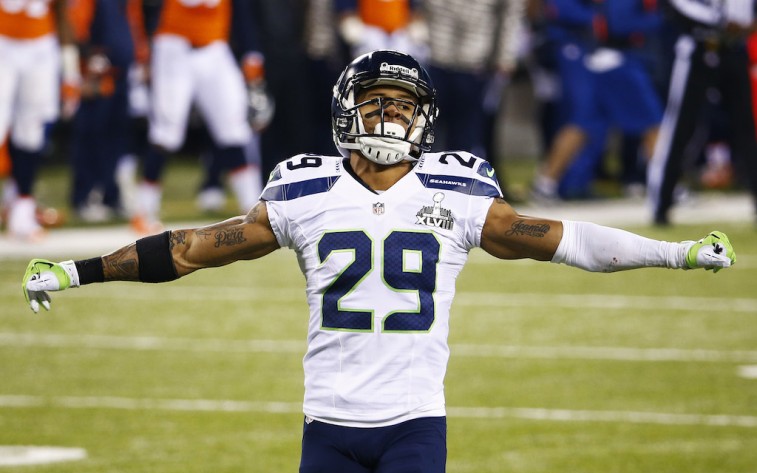 Average Annual Salary

: $10 million
The Seattle Seahawks are learning the hard way that, in the NFL, you "Can't Keep Everyone." Still, while the franchise will now be tasked with making difficult decisions about who stays and who goes, keeping safety Earl Thomas wasn't one of those. In his first five seasons, Thomas has been to four Pro Bowls, been named First-Team All-Pro three times, and has already established himself as one of the premiere ballhawks in the NFL. In 2014, the Seahawks reward him as such, with a four-year, $40 million contract, including $25.725 million in guaranteed money. This deal makes Thomas the NFL's first $10 million-a-year safety.
Cornerback – Patrick Peterson, Arizona Cardinals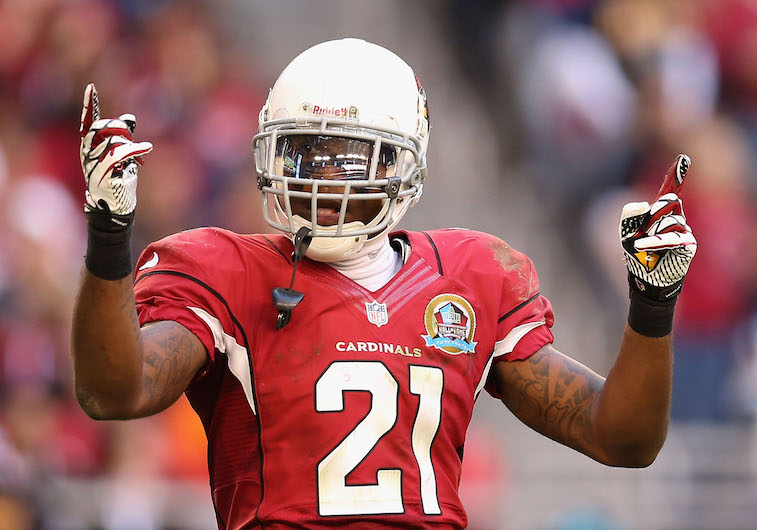 Average Annual Salary

: $14.010 million
In Patrick Peterson, the Arizona Cardinals have a young, smart, and athletic lockdown cornerback who is versatile enough to play on both sides of the field. When you have a player of this caliber, you pay them the big bucks to keep them around. That's what Arizona did by giving Peterson a five-year, $70.050 million deal, with $47.368 million guaranteed. With this contract, Peterson will make an average annual salary of $14.010 million and will remain a member of the Cardinals organization through 2020.
Linebacker – Justin Houston, Kansas City Chiefs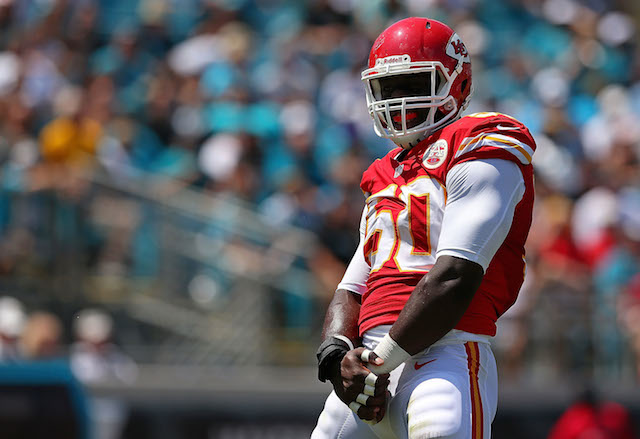 Average Annual Salary

: $16.833 million
This past offseason, the Kansas City Chiefs showed outside linebacker Justin Houston just how much they valued him by signing the 26-year-old to a six-year, $101 million deal. The contract is the richest in Chiefs history, and the most ever given to a linebacker. With this deal, Houston will receiver $52.500 million in guaranteed money and make an annual salary of $16.833 million.
Defensive Tackle – Ndamukong Suh, Miami Dolphins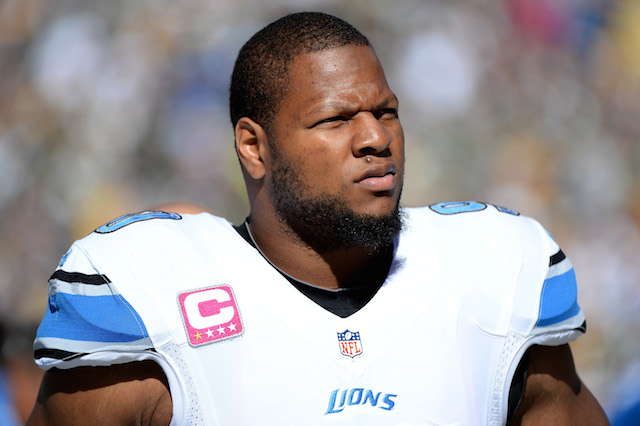 Average Annual Salary

: $19.063 million
The Miami Dolphins made a major splash this offseason by luring superstar defensive tackle Ndamukong Suh away from the Detroit Lions. Of course, when you're dealing with one of the most physically overpowering defensive specimens in the National Football League, you can expect the price to be quite cheap. For Suh's services, Miami went all out, with a six-year deal, worth $114.375 million and $59.955 million in guaranteed money. If Suh can continue to dominate like he has since joining the league in 2010, he will certainly be worth the $19.063 million he's making in annual salary.
Defensive End – J.J. Watt, Houston Texans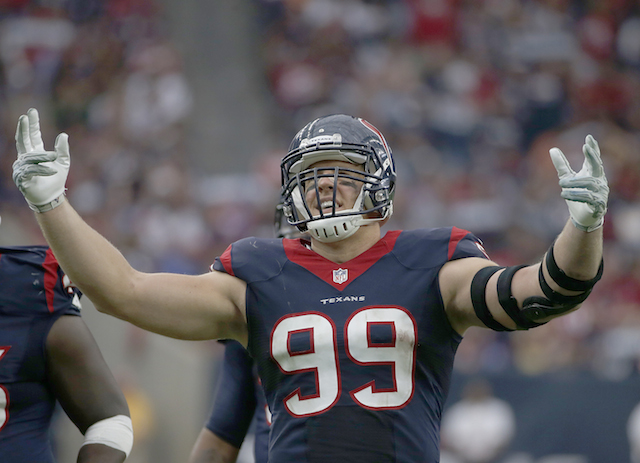 Average Annual Salary

: $16.668 million
J.J. Watt may live a simple life, but that doesn't mean the Houston Texans were going to pay him anything less than he deserved. Watt is the best defensive end in football — and arguably the best player in the entire league — therefore, it was a no-brainer to lock him up for the foreseeable future, with a six-year $100.005 million contract. With this deal, Watt also received $51.876 million in guaranteed money and will make $16.668 million a year.
Offensive Line – Tyron Smith, Dallas Cowboys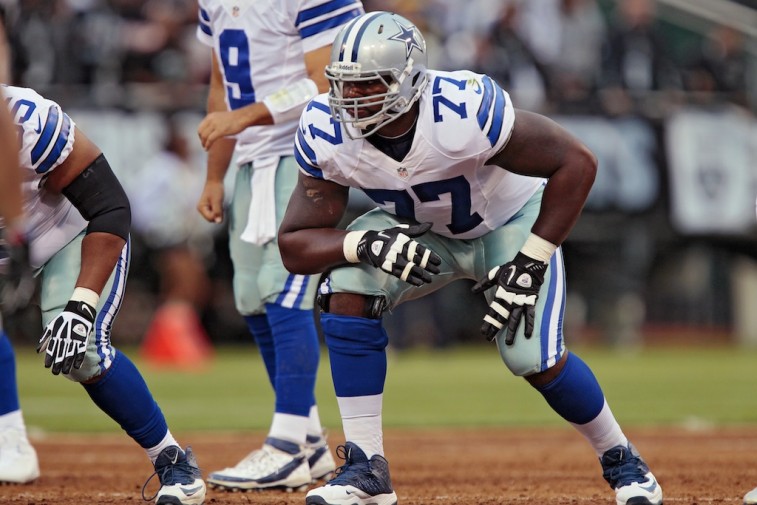 Average Annual Salary

: $12.200 million
If experience and cinema has shown us anything, it's that it's imperative to have someone around who's capable of watching the quarterback's their blind side. The Dallas Cowboys have a player like this in left tackle Tyron Smith. And because they understand his value, the two sides agreed on an eight-year deal, worth $97.600 million with $22.118 million guaranteed and an annual salary of $12.200 million a year. We're sure Tony Romo sleeps much better knowing that Smith will be with the organization through 2023.
Wide Receiver – Calvin Johnson, Detroit Lions
Average Annual Salary

: $16.207 million
In 2012, after five electrifying, the Detroit Lions did what they had to do to keep wide receiver Calvin Johnson in the Motor City: They paid him. Johnson received a seven-year, $113.450 million deal with $53.250 million in guaranteed money. At $16.207 million a year, Johnson is far and away the highest paid wideout in the game. And for a guy whose nickname is Megatron, that's how it should be.
Running Back – Adrian Peterson, Minnesota Vikings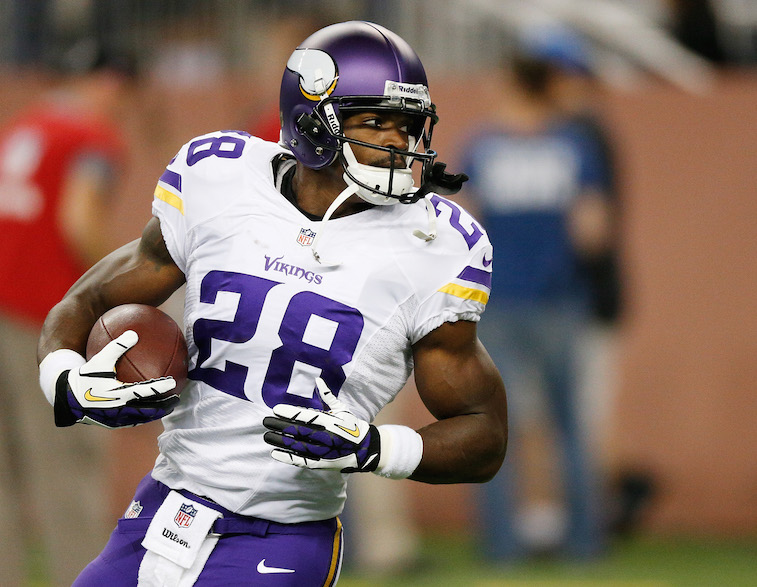 Average Annual Salary

: $14.380 million
On account of the tremendous pounding their bodies take, everyone is well aware of the limited life shelf of even the game's best running backs. For this reason, Adrian Peterson was happy to be able to work out a new three-year deal with the Minnesota Vikings this past offseason. However, while this contract is proof of a fresh start between player and organization, this article is about a person's second contract. And for Peterson, that came about in 2011, with a six-year $86.280 million deal that included $36 million in guaranteed money. For his incredible skill on the gridiron, the superstar was handsomely rewarded with a salary that paid $14.380 million a year.
Quarterback – Russell Wilson, Seattle Seahawks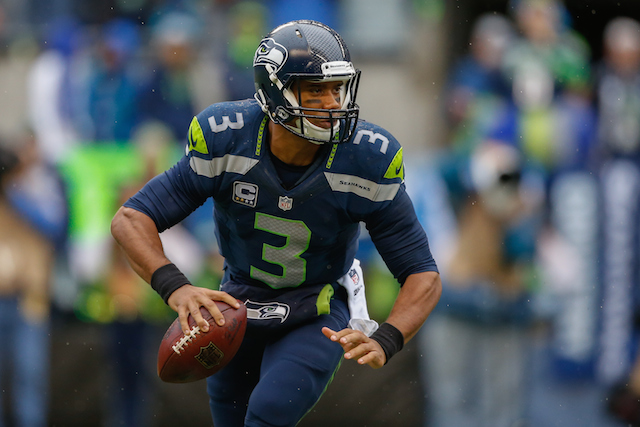 Average Annual Salary

: $21.900 million
The Seattle Seahawks didn't make Russell Wilson the highest paid quarterback in the NFL — he had to settle for second place — however they did give him a deal worthy of his immense talent. As second contracts go, Wilson's four-year, $87.600 million deal with $61.542 million in guaranteed money, sets the new bar for the game's elite QBs. Under the terms on this contract, Wilson will make an average salary of $21.900 million a year — the highest ever for a quarterback's second contract. We have a feeling that Andrew Luck will top this mark next season.
All statistics are courtesy of Pro-Football Reference.com, ESPN.go.com, and Spotrac.