The Boston Celtics' Roster Is in a Precarious Position After Brad Stevens' Initial Offseason as President of Basketball Ops
Brad Stevens was a revelation with the Boston Celtics after leaving Butler University to become the team's head coach. The move by Danny Ainge to bring in a college coach was relatively shocking, but when peeling back the curtain, it made sense. Stevens was an intelligent coach, especially offensively, and brought a mid-major Bulldogs' squad to back-to-back Final Fours. His team was inches on a Gordon Hayward half-court heave at the buzzer away from beating Duke to win a national title. He brought Boston to the Eastern Conference Finals in three different seasons. But Stevens moved out of his role as head coach and into the position of President of Basketball Operations at the conclusion of last year. It's early, but the 44-year-old's moves during his first offseason in the role have put the Celtics' roster in a precarious position.
Extending the contracts of Robert Williams and Josh Richardson is a dangerous play for the Boston Celtics' roster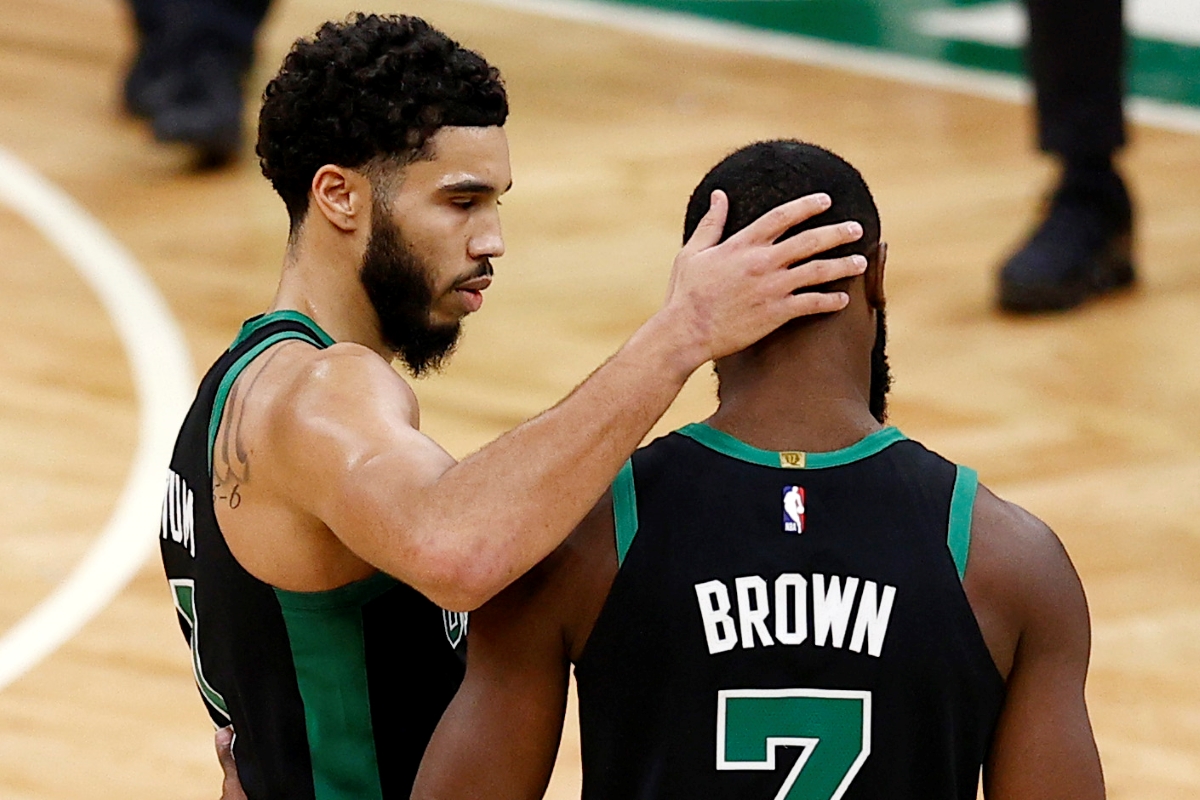 Boston is led by Jayson Tatum and Jaylen Brown, both of whom are among the best two-way wings in the NBA. The issue last season was that the Celtics got little offensive production from anyone else on the roster. The moves Stevens has made so far do almost nothing to help in that area.
Two of the team's biggest moves are questionable, at best. At worst, they're downright terrible calls. The former Butler leading man traded Tristan Thompson to bring in Josh Richardson from the Dallas Mavericks. Richardson has essentially only had one good NBA season. He averaged 16.6 points and 4.1 assists on 35.7% shooting from three in 2018-19 with Miami. In the two years since he's averaged 12.9 points per game and has shot 33.5% from deep. He was paid to become a 3-and-D wing after his final season with the Heat but hasn't lived up to that billing.
Williams was a first-round pick of the Celtics in 2018. He is a big, strong, athletic post player with the potential to protect the rim and be a plus on offense. Thus far in his career, though, the Texas A&M product has averages of 5.7 points and 1.5 blocks in 14.7 minutes per game.
Richardson got a one-year deal worth more than $11 million, while Williams' extension is worth more than $9 million for four years. It's not like Stevens broke the bank for either, but were the signings essential? Will either player help with Boston's offensive woes? The answer to those questions is a resounding no.
Stevens didn't stop doubling down on defense with just Richardson and Williams
The first-year executive also extended guard Marcus Smart's contract with Boston. Smart is the team's toughest player and best perimeter defender. The four-year, $51.9 million deal was an overpay but a necessary one. The former lottery pick also struggles on offense, though; he can't spread the floor and often becomes a shot chucker in big moments instead of deferring to Tatum or Brown.
Stevens also acquired point guard Kris Dunn in a trade, another rotation player (at best) known for his defense and also for being a zero on offense. Boston brought in Dennis Schroder from the Los Angeles Lakers, the organization's biggest acquisition to help Tatum and Brown shoulder the scoring load. The German point guard is a 14.3 career point-per-game scorer and averaged better than 19 points per game with the Atlanta Hawks during the 2017-18 season.
Tatum and Brown averaged a combined 51.1 of Boston's 112.6 points per game last season. Smart is the only player still on the roster who averaged doubled digits last year. Maybe adding more defense will help offset the Celtics' lack of scoring, but it seems like Stevens completely ignored the biggest issue that plagued his team last season.
The Boston Celtics still need pieces around Tatum and Brown
The organization's two franchise players have developed into NBA stars — superstars, in the case of Tatum — and are strong on both ends of the court. After that, though, Smart and Schroder are the best offensive players on the Celtics' roster. That would be problematic in any season, but after the team finished last year 16th in the NBA in scoring, it's especially questionable.
Stevens doubled down on defense in Boston but did little to solve the team's biggest issue. That leaves the franchise in a precarious position heading into 2021-22.
All statistics courtesy of Basketball-Reference and salary information courtesy of Spotrac.