The Boston Red Sox Paid Rusney Castillo Nearly $50 Million to Go Away
Rusney Castillo joined the Boston Red Sox with high hopes. Cuban stars like Jose Abreu and Yasiel Puig were taking over baseball during the 2014 season, and Castillo, a speedy outfielder capable of playing all over the field, could have been the next Cuban star.
Instead, Rusney Catillo never made a sizable dent at the MLB level and the Red Sox have effectively paid him $50 million to go away.
Here's how Rusney Castillo, who hasn't played in the major leagues since 2016, is comfortably living in the minor leagues.
Rusney Castillo was supposed to be the Red Sox's next great outfielder
Rusney Castillo was a player made for Fenway Park. Although Castillo likely wasn't a 30-home run threat, pairing his speed and love for extra hits with the Green Monster and the stadium's spacious center field appeared to be a perfect fit. What could go wrong?
Rusney Castillo debuted with the Red Sox in September 2014, a month after signing a seven-year, $38 million contract with the defending world champions. Castillo hit .336 with two home runs and six RBIs across 10 games and appeared poised for a breakout 2015 campaign.
That never happened. Castillo hit just .253 with five home runs and 29 RBIs in 80 games during the 2015 season. He played just only nine games for the Red Sox a year later and has been a minor leaguer since.
Castillo was one of several Cuban busts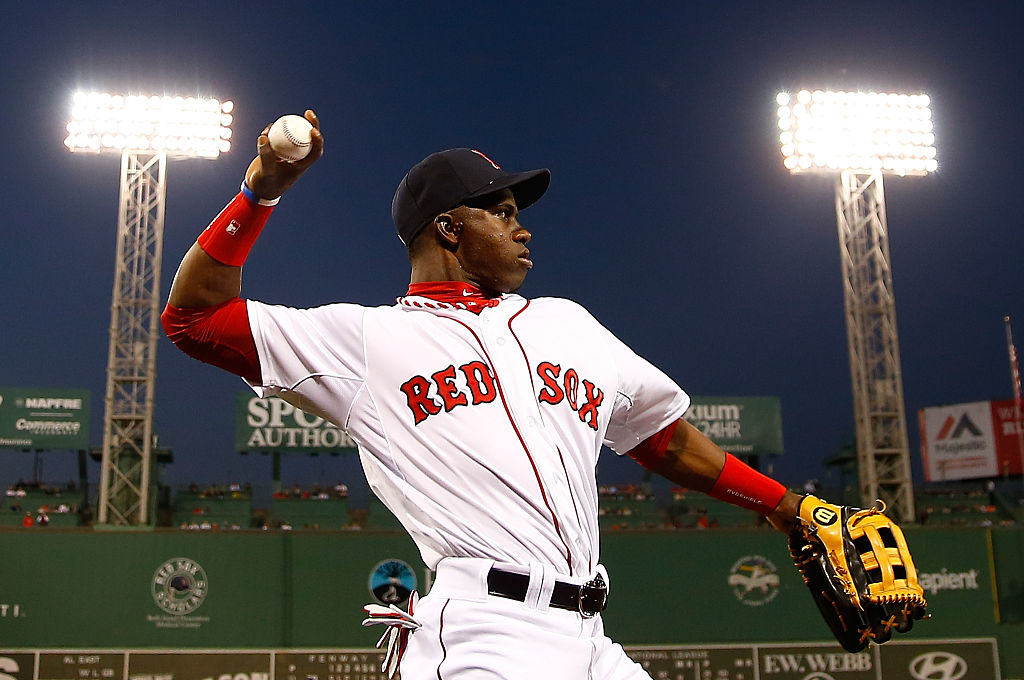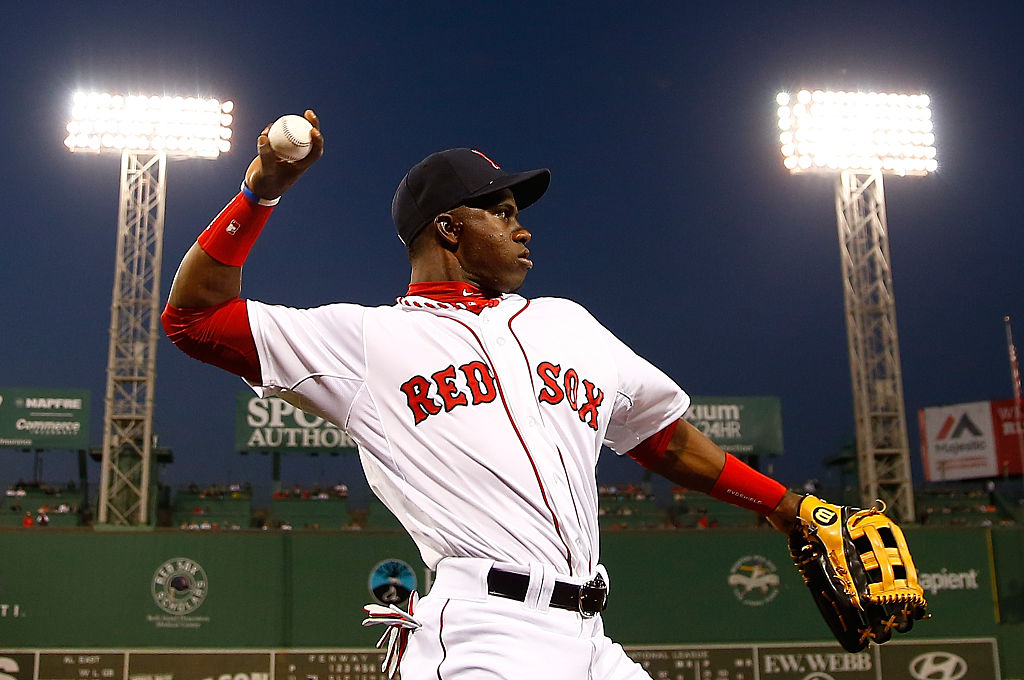 The mid-2010s were a time where many Cuban players signed large contracts with MLB teams. But while the likes of Jose Abreu and Yasiel Puig worked out, many others didn't. Rusney Castillo is just the latest in a surprising trend of Cuban stars who never found sustained success at the MLB level.
Cuban infielder Alex Guerrero signed a four-year, $28 million contract with the Dodgers after the 2013 season. His time in Los Angeles is best known for losing part of his ear to teammate Miguel Olivo's teeth.
The Arizona Diamondbacks, like the Red Sox did with Castillo, eventually gave up on third baseman/outfielder Yasmany Tomas and his six-year, $68.5 million contract.
A top prospect entering the 2015 season, Tomas has played just four games in the majors the last two years. Even Yasiel Puig, who rose to prominence with the 2013 Dodgers and an All-Star in 2014, fizzled out after a strong start to his career.
Puig split last season between the Cincinnati Reds and Cleveland Indians. He is currently a free agent.
Where is Rusney Castillo now?
Rusney Castillo was expected to become a free agent after this season. Castillo hit .429 with two RBIs in 13 spring games and could have made the Red Sox as a backup outfielder if spring training wasn't shut down because of the coronavirus pandemic.
Castillo's effort in spring training games earned him ire from Red Sox fans and media members, including longtime Red Sox beat writer Pete Abraham.
Rusney Castillo turns 33 in July and could offer another team a veteran bat on a cheap contract next year. Castillo doesn't offer anything spectacular at the plate — he hit 17 home runs last year, but home runs in all levels of baseball were up in 2019 — and his effort, as noted above, could scare teams away.
The Red Sox likely regret signing Castillo to the contract they did. Castillo was 4.1 years older than the average Triple-A player last year, according to Baseball-Reference.
In a few months, barring any coronavirus-related changes to Castillo's contract, both sides will be free from one another.