The British Open's Significance: Rory's Triumph vs. Tiger's Struggle
First and foremost, we've got to give the nod to Gerry McIlroy for his faith in his son — back in 2004, when the younger McIlroy was just 15, Gerry bet 400 euros (or $682) on 500-to-one odds that Rory McIlroy would win the British Open before he turned 26. In 2014, at the age of 25, Rory validated his dad's belief, winning the sport's oldest tournament and netting his father over $170 thousand dollars. To complete the comparison, Rory won just over $1.6 million at the event, so smiles all around for the McIlroy family.
After sealing a two-shot victory that seemed to be his for the entire tournament, the golfer once known as the Boy Wonder emphasized his claim as the world's next great golfer, nabbing his third Major Championship win and returning to the number two spot on the World Golf Rankings, behind Australia's Adam Scott, who finished the Open tied for fifth with fellow Aussie Marc Leishman.
"I've really found my passion again for golf," McIlroy told The Associated Press (via ESPN.) "Not that it ever dwindled, but it's what I think about when I get up in the morning. It's what I think about when I go to bed. I just want to be the best golfer that I can be. And I know if I can do that, then trophies like this are within my capability."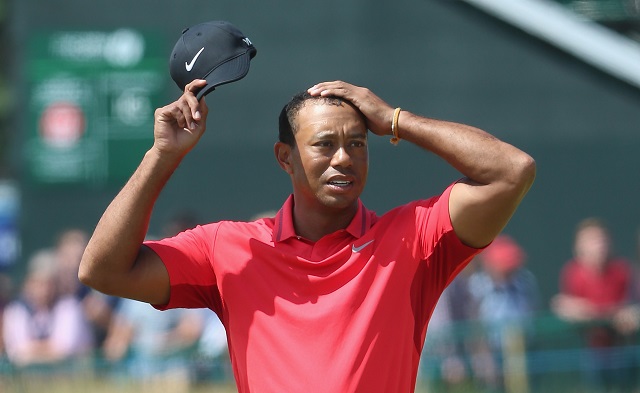 In contrast to McIlroy's success, the 143rd Open Championship was nothing short of an unmitigated disaster for Tiger Woods, who played one of his worst tournaments ever when it was all said and done, winding up in the utterly unglamorous 69th spot at the conclusion of the tournament. With Tiger battling for a spot on the PGA Championship team, his best chance likely coming from a courtesy nod from U.S. Captain Tom Watson, who actually beat Woods with a 68.
Talking to the press after the tournament, Woods said that while he expected rust. "I just thought that — I know how to play links golf, I know how to grind it on these golf courses, and hitting the shots I thought I could get around here. I did the first day. After a bad start I got it back. And unfortunately, as I said, I made too many mistakes with the doubles and triples."