The Broncos' QB Situation Is Falling Apart, and It's Paxton Lynch's Fault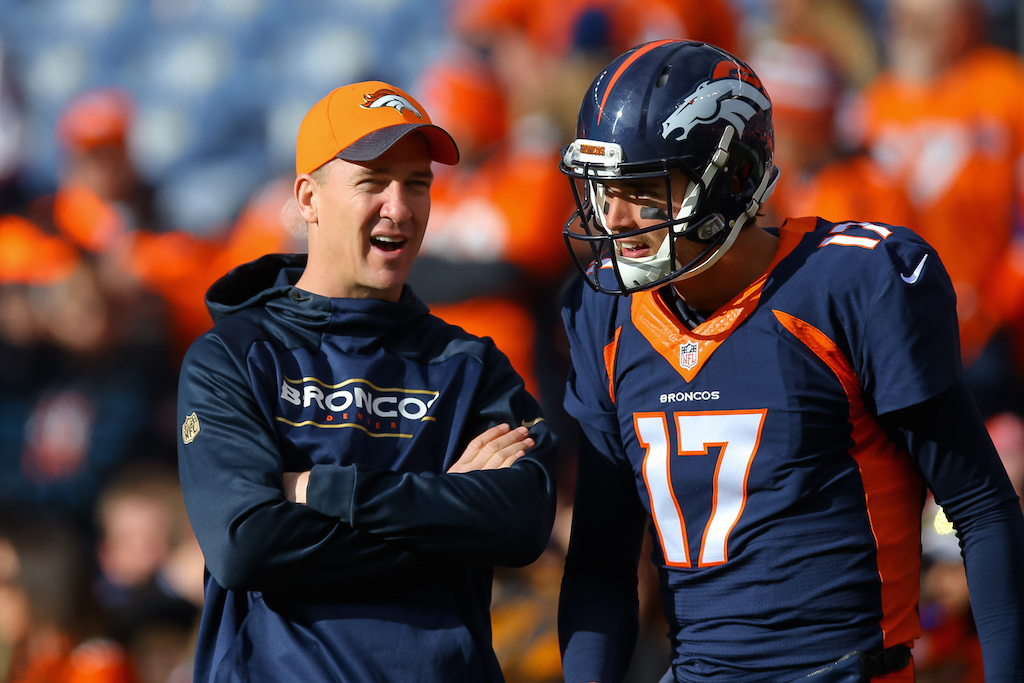 It is a widely held belief around the National Football League that the Denver Broncos are a quarterback away from being a serious Super Bowl contender. While that's not entirely true (their offensive line still leaves something to be desired, and they did win a Super Bowl title with a broken down Peyton Manning under center), their quarterback situation is by far the biggest question mark on their roster heading into the 2017 season.
Following their victory over the Carolina Panthers in Super Bowl 50, it seemed like a forgone conclusion that Brock Osweiler would take over for Manning as Denver's starter going forward. Instead Osweiler signed with the Houston Texans as a free agent, leaving the Broncos with only one quarterback, Trevor Siemian, on their roster.
The Broncos ultimately added veteran Mark Sanchez as a free agent last March. The former USC Trojan was widely considered the frontrunner to be the team's starting quarterback in 2016.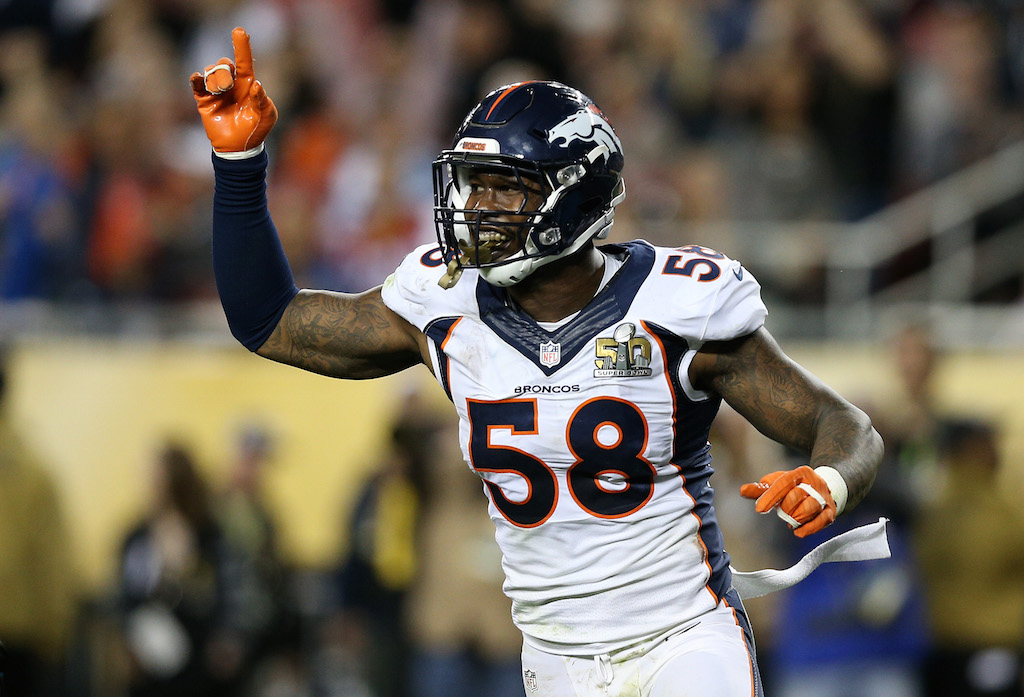 When the 2016 NFL Draft rolled around, rumors flew that the Broncos were interested in adding a quarterback, but the top-two prospects (Jared Goff and Carson Wentz) were well out of their reach.
The next best prospect (in the eyes of most experts) was former Memphis quarterback Paxton Lynch. After posting monster numbers in the Tigers' spread offense, Lynch put on an absolute show during his pro-day workout. He displayed his well-above-average athletic ability and flashed big-time arm strength.
When Lynch was still on the board after the 25th overall pick, Denver General Manager John Elway made a move — outbidding Jerry Jones and the Dallas Cowboys in the process — and traded up to No. 26. Elway knew Lynch was a project, but the 6-foot-7, 244-pounder's raw ability was too much to pass up.
The Broncos entered training camp a year ago just looking for steady quarterback play to go along with their dominant defense.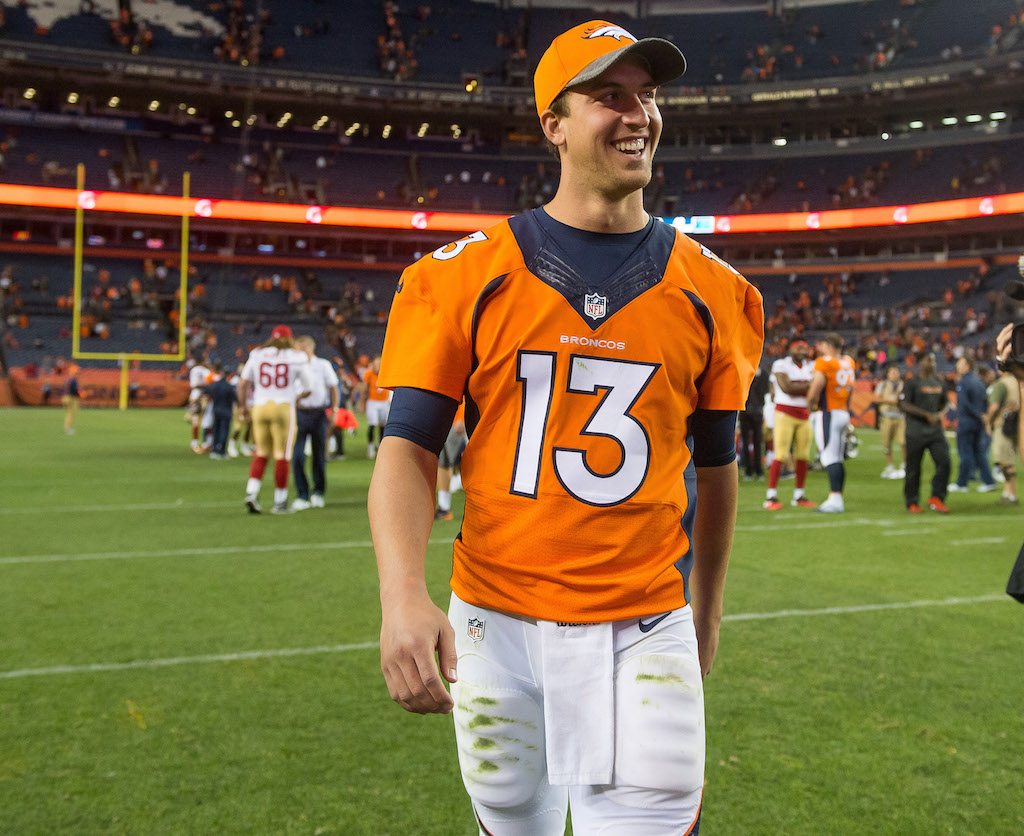 The Broncos were fully prepared to give Lynch a "redshirt" year in 2016. He clearly needed time to adjust to playing under center in a pro-style offense. With Siemian and Sanchez on the roster, there was no need to rush Lynch along.
As expected, Lynch opened the 2016 season as the team's backup. But instead of backing up Sanchez, he played behind Siemian, a former seventh-round pick who surprisingly won the job with his steady play during the preseason.
Siemian had a solid, albeit unspectacular rookie season. He went 8-6 in 14 starts and completed 59.5% of his passes for 3,401 yards, 18 touchdowns, 10 interceptions, and a quarterback rating of 84.6. It quickly became clear that Siemian isn't the most physically gifted quarterback. But he does have a solid understanding of the mental side of his position.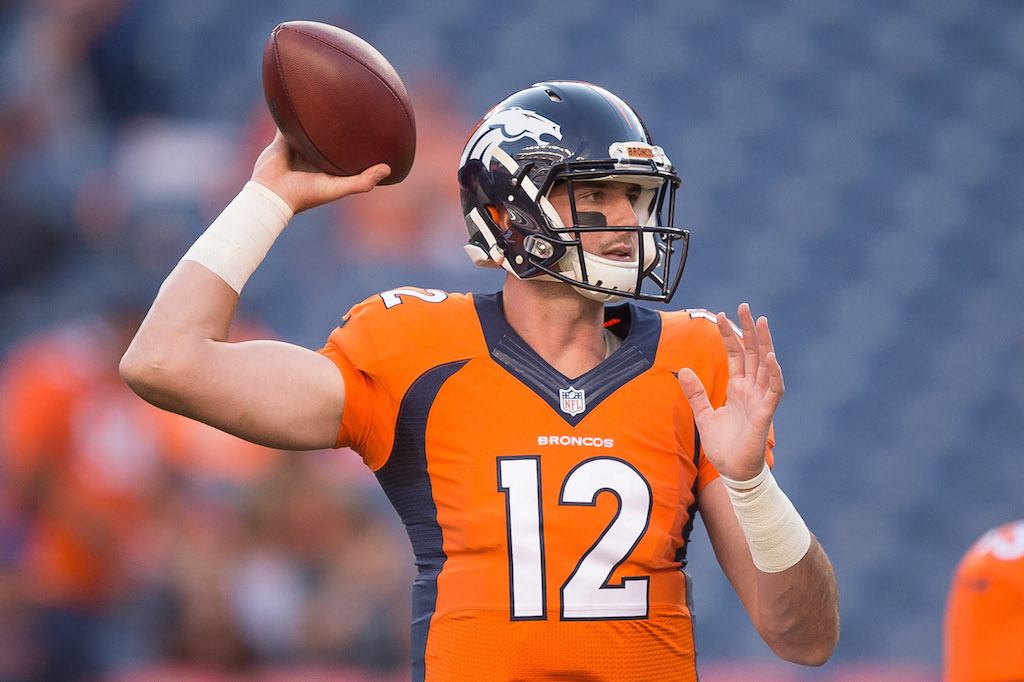 Lynch did get to make two spot starts in place of Siemian during his rookie season. He went 1-1 and completed 59% of his passes for 497 yards, two touchdowns, one interception, and a quarterback rating of 79.2. Lynch wasn't horrible by any means, but he clearly struggled adjusting to the offensive speed and complexity that come with playing in the NFL.
On the bright side, he did flash the original ability that led to him being a first-round draft pick on multiple occasions.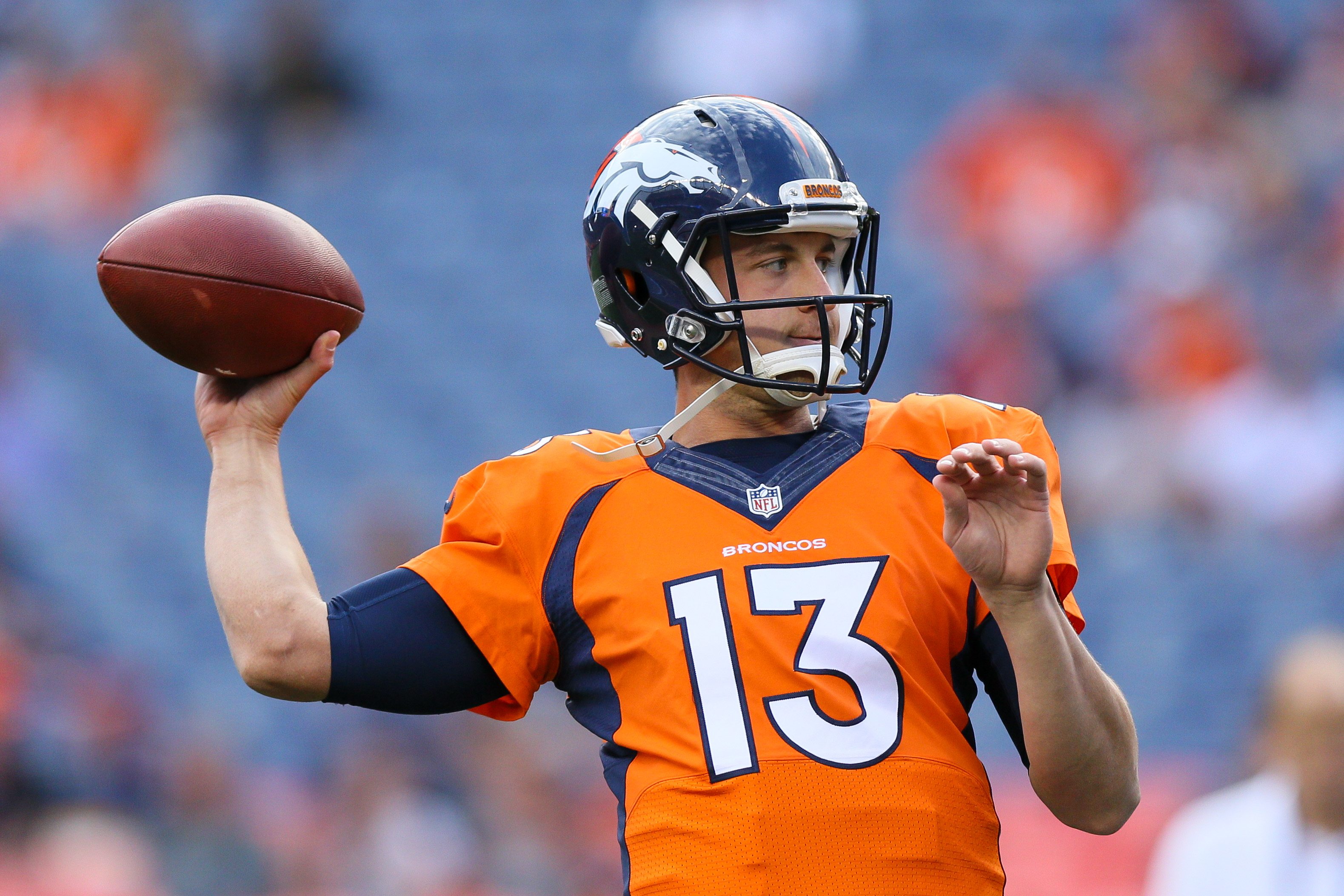 Siemian and Lynch entered the 2017 offseason in a tight competition for the starting job. Gary Kubiak had retired following the 2016 season, and both players received a fresh start under new head coach Vance Joseph and new offensive coordinator Mike McCoy.
Through the first two weeks of training camp and one preseason game, Siemian ran away with the job. He hasn't been perfect by any means, but he puts himself in a position where we'd be shocked if he wasn't the Broncos' Week 1 starter.
One of the main reasons Siemian is so far ahead has been Lynch's wildly erratic play.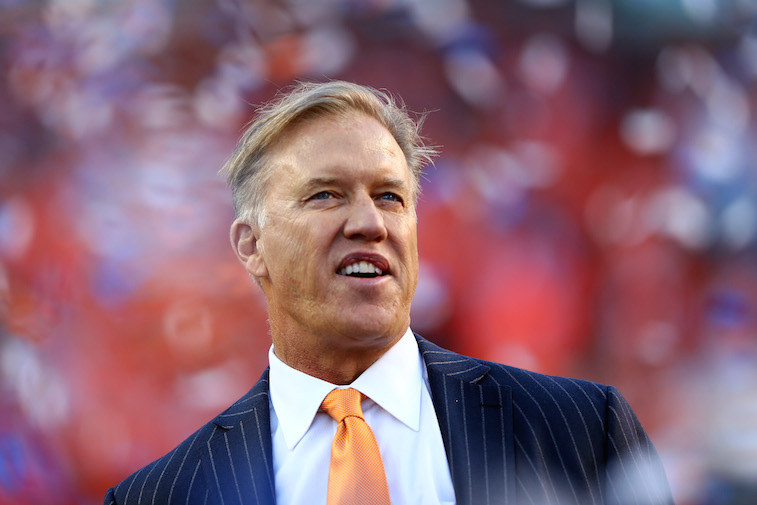 However, with his status as a former first-round pick, Lynch will get ample opportunities to win the job. In fact, had the Broncos not invested so much in acquiring him, we believe Denver would have already named Siemian their starter.
On a similar note, it makes perfect sense that Elway would want to see what he has in Lynch. He made a bold move to acquire the talented gunslinger. Knowing how NFL front office executives operate, Elway likely doesn't want to admit he was wrong until he knows without a doubt that Lynch won't be a franchise quarterback for the Broncos.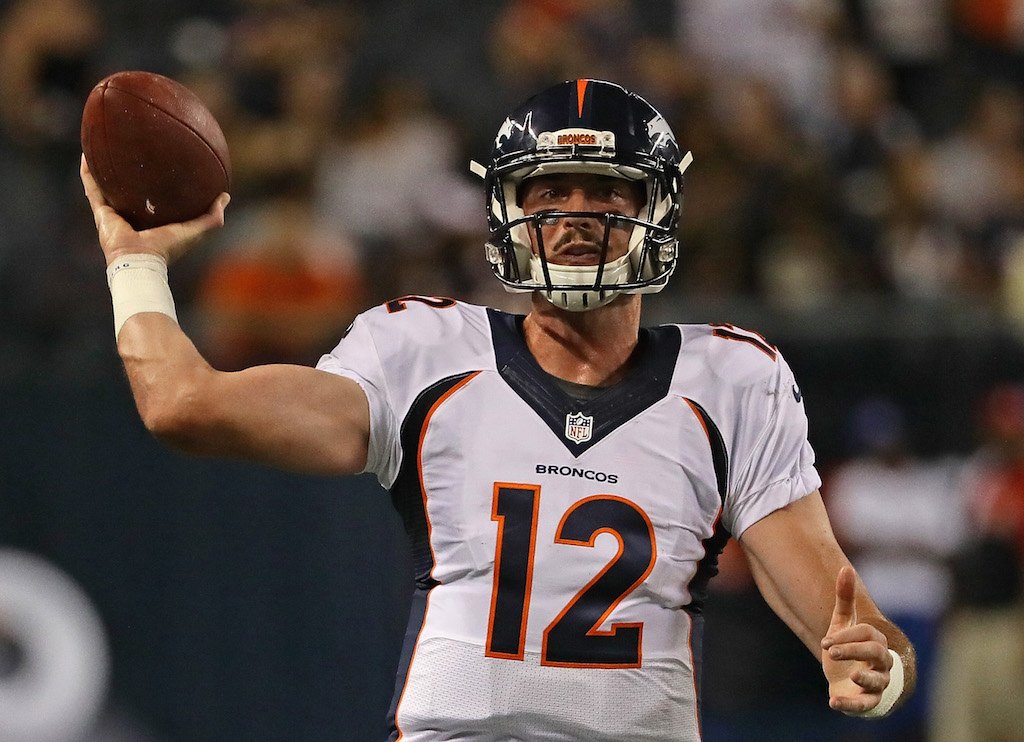 Lynch's failure to develop into a competent NFL quarterback has the Broncos in a tight spot. With the way he played throughout training camp, there is really no way they can pick him as their starter — first-round pick or not. At the same time, the Broncos absolutely need to see what they have in the Memphis legend.
Whoever ends up winning the job (it will likely be Siemian) will have to look over their shoulder for most of the season. Had Lynch proven to be the player the Broncos thought he could be, they would likely be the biggest threat to the New England Patriots in the AFC.
Statistics courtesy of Pro-Football-Reference.