The Brooklyn Nets Copied a Move Right Out of the Golden State Warriors' Book
The Brooklyn Nets announced Steve Nash, a consultant for the Golden State Warriors, as their new head coach. The hire raised eyebrows, with critics noting his lack of coaching experience. But the Nets' front office is confident in his ability to lead. With a group suited for a deep playoff run, all eyes will be on Nash as he navigates his freshman season as Brooklyn's head coach.
Steve Nash's solid NBA career
Nash put up some incredible stats during his 18-year NBA career. Playing with the Suns, Mavericks, and Lakers, he was an eight-time NBA All-Star and won back to back MVP awards in 2004 and 2005. Nash averaged 8.5 assists per game and is considered one of the best point guards and passers in the NBA. He was also a solid shooter, most notably 3-pointers, and averaged 14.3 points per game.
Nash retired from the game in 2015, but it didn't take him long to find a new gig. Later that year, he took a player development consulting job with the Warriors. The move paid off as the franchise made it to the NBA Finals in both 2016 and 2017, giving Nash his first championship.
Taking a page from the Warrior's playbook
There may be more to the hiring of Nash as head coach than just his prior great play. Two great coaches currently in the NBA today are Steve Kerr and Doc Rivers. Both played point guard during their NBA tenure. With former point guard Nash following suit, NetsDaily speculates that maybe there's something to say about hiring former playmakers to coach.
Point guards are undoubtedly able to see the court clearly, control the tempo of the game, and make quick, solid decisions in a split second — maybe that's why they find so much success as coaches? Now, the Brooklyn Nets are relying on Nash to emulate the success the Warriors and Steve Kerr have had.
Jerry Colangelo, the owner of the Phoenix Suns during Nash's reign there, has a lot of faith in him too. He told the same publication:
"When you talk about his attributes as a player, his intellect, his basketball acumen, his communication skills, you could build a case saying because of all those positives, and the relationship he has with a couple of the stars he has on the team in Kevin [Durant] and Kyrie [Irving], that all adds up to a positive opportunity."
Colangelo admitted that there are "no guarantees. He listed Nash's strengths as a man and leader. But he acknowledged, "The one missing ingredient, the one box that's not checked, is experience."
Will Nash work in Brooklyn?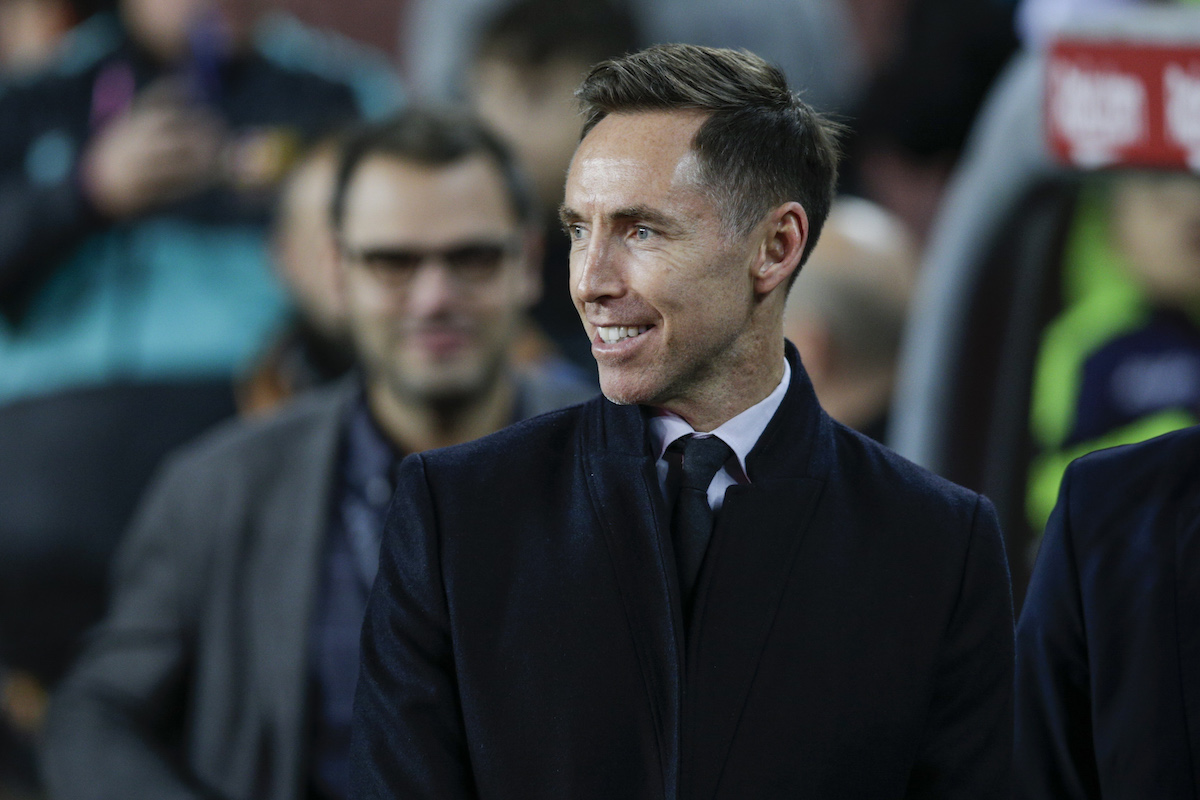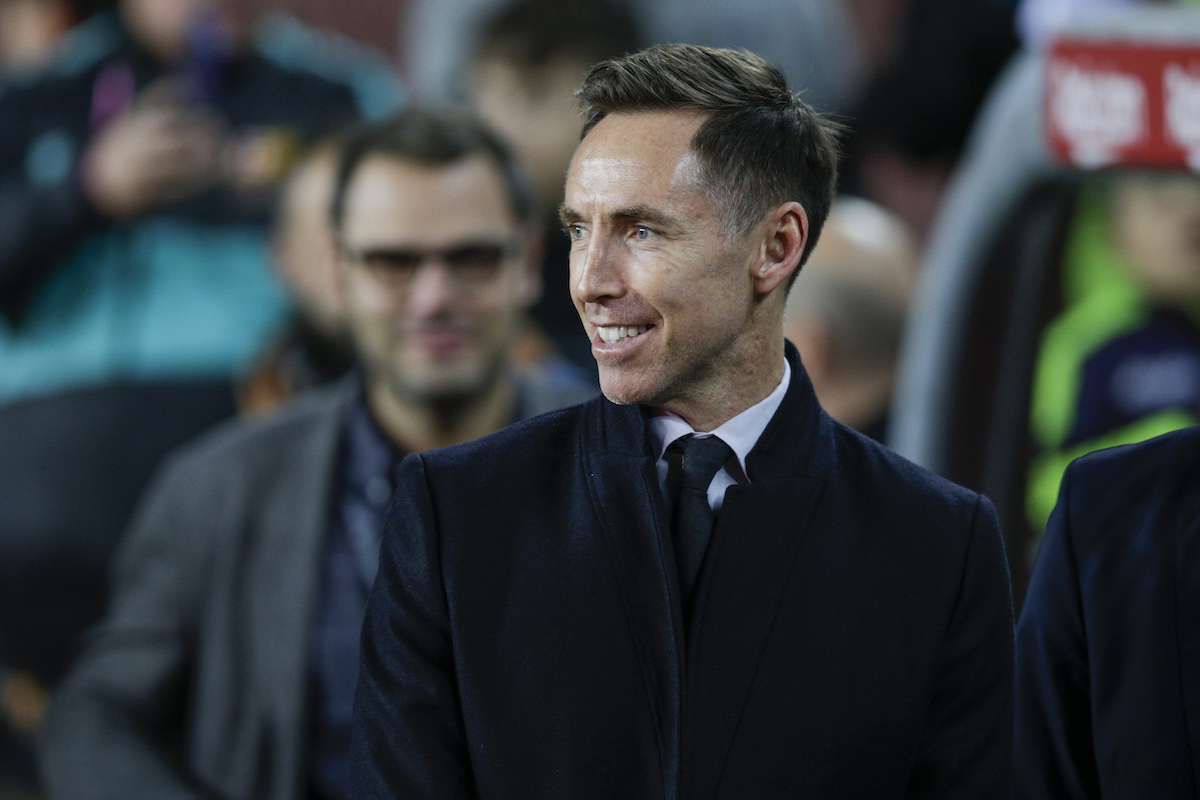 Considering the Brooklyn Nets have stars Kevin Durant and Kyrie Irving, next season is already looking solid. Add in a coach who can build relationships and give advice to these outstanding players. And the sky becomes the limit for the Nets. Warriors general manager Bob Myers feels Nash will prove successful because of the respect he demands.
He told NBC Sports, "There's not a lot of teaching left for the most accomplished players in the world. Steph [Curry] is not going to listen to many people about his jump shot. Steve [Nash] might be one of the only people in the world outside of Dell [Curry] that he'd give an audience on that conversation."
The even better news is the fact that Nash and Durant already have an established relationship. They worked together when Durant played for Golden State, and that mutual respect bodes well for the success of the Brooklyn Nets.