The Bryan Brothers Were So Competetive That Bob Smashed Mike's Guitar After They Lost a Wimbledon Match
Anyone with a sibling knows things can get competitive. When it comes to siblings who happen to be pro athletes, this competitive streak increases exponentially. In the tennis world, the Bryan brothers were so competitive that they had to head for cover if the other wasn't happy about losing. This got so intense at Wimbledon that the twins had to reevaluate things.
The Bryan brothers' legendary tennis career
As the ATP reports, twin brothers Bob and Mike Bryan have become one of the most successful doubles teams of all time. In 25 years of pro tennis, the now-retired pair won 118 tournament titles. Bob and Mike won all four Grand Slam events and a gold medal at the Summer Olympics. And their partnership earned 16 Grand Slams, too.
In 2020, the pair of 41-year-olds decided to call it quits after a long, illustrious career at the top of the doubles game. Their overall team win-loss record is 1,102-358. In addition to their work on the court, the Bryan brothers have raised over $1.2 million for children's charities.
The key to Bob and Mike Bryan's doubles' success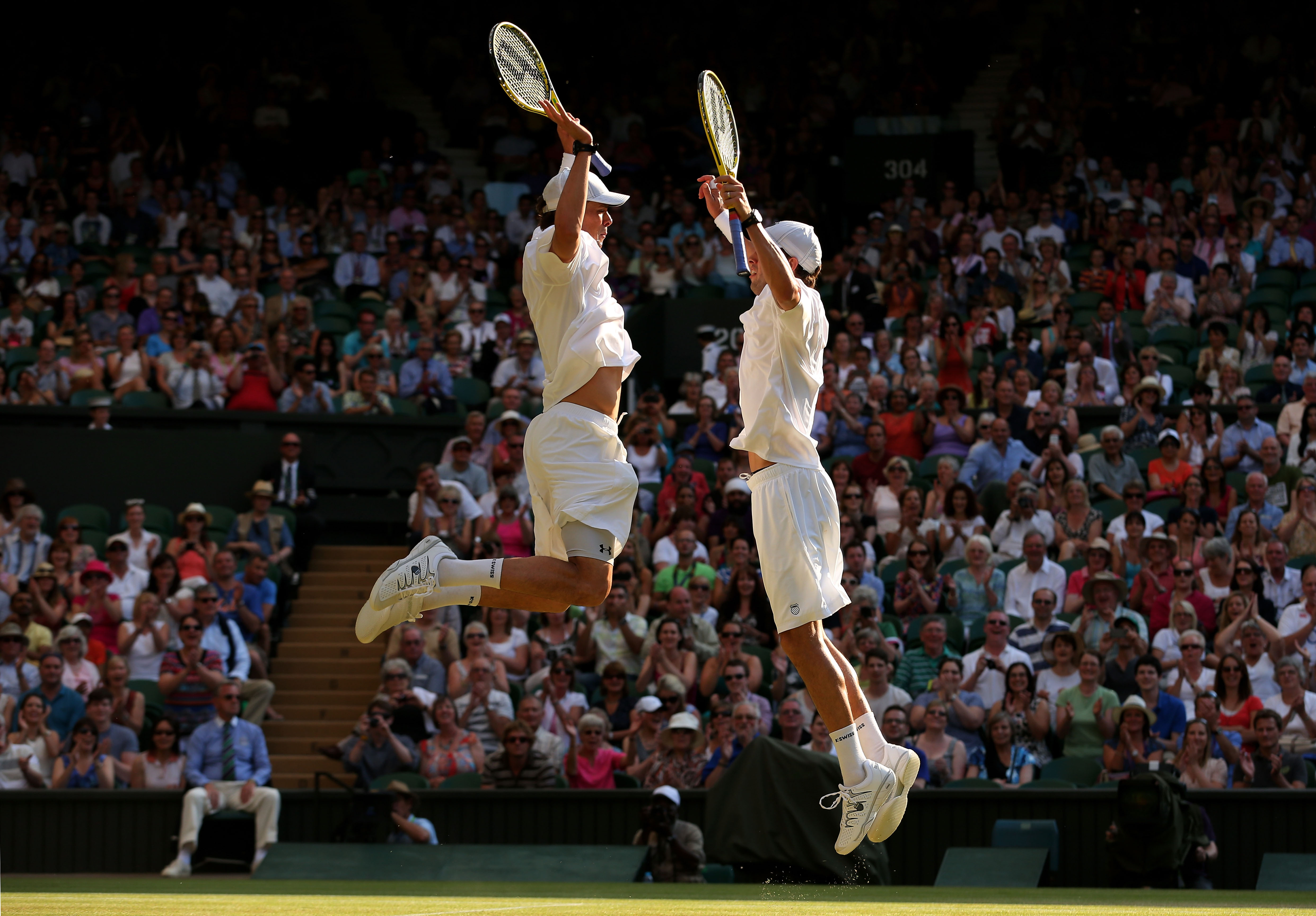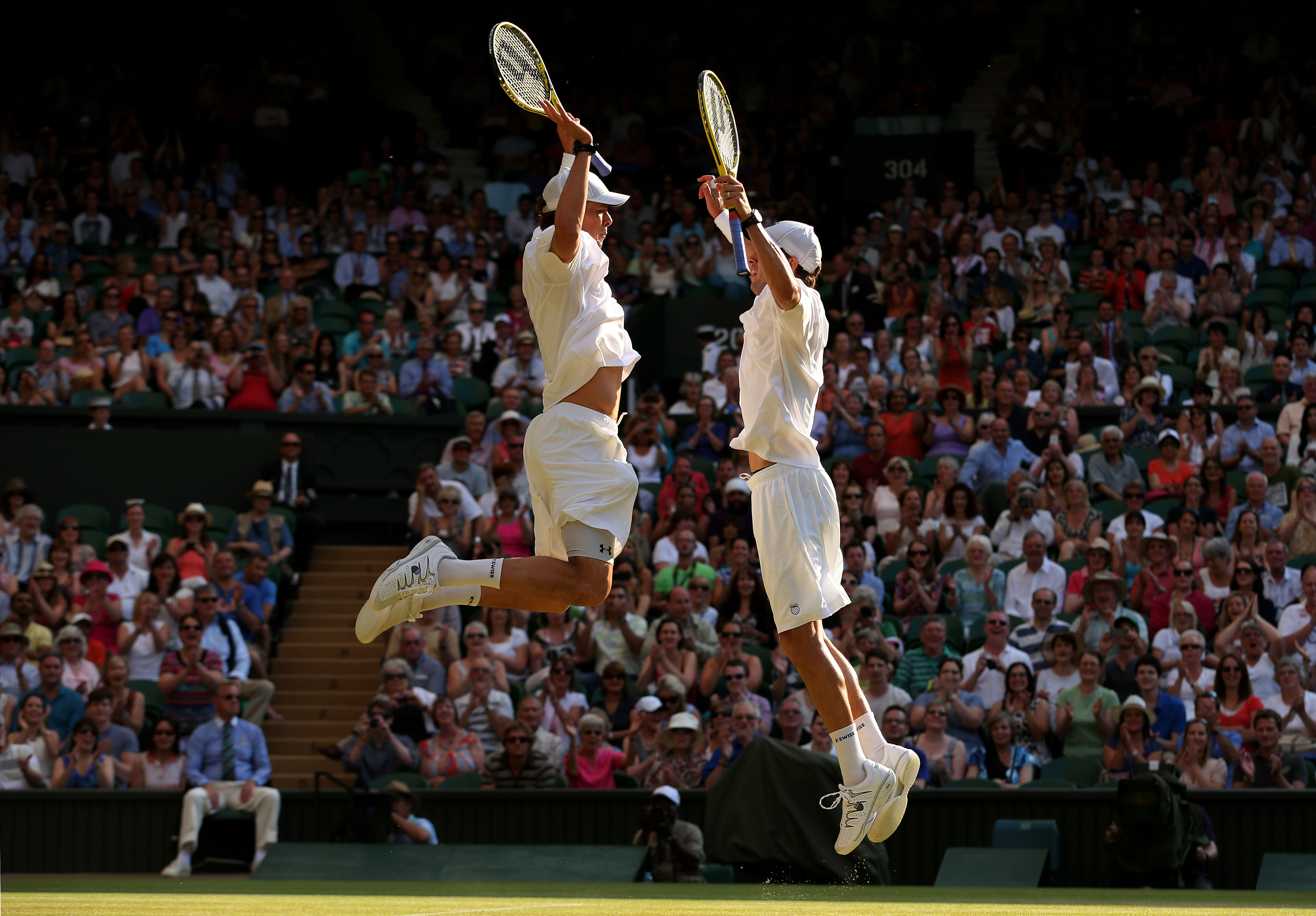 According to an ESPN piece on the duo, they were very successful in Davis Cup play. The two worked together and trained together as doubles players to prepare for their professional careers.
So what was the secret to? How did they maintain such a dominant run over everyone else? What was their key to success? Their mother told ESPN that it involved their overwhelming support of each other: 
"If they lost their tempers, it never lasted … If [their father] Wayne or I ever got upset with one of them, the other would defend his brother. They're very devoted to each other. They're actually a great example of what a marriage should be. They do influence each other — they pull each other toward the middle, they push each other forward, and I think they have a very healthy relationship."
Brothers often support each other, and it's clear from their Davis Cup runs that the Bryan brothers had a lot of love for each other. But having said that, brothers often get into squabbles. The Bryan brothers are no different in that regard. 
The Bryan brothers' 2006 Wimbledon match led to destruction
According to the New York Times, the identical twins grew up extremely close. Their parents Wayne and Kathy coached the duo. Kathy even played at Wimbledon in the '60s. The parents made sure not to pit them against each other. If they faced each other in a tournament, one would forfeit, and they'd "take turns" winning.
They also have an innate ability to know what the other is thinking. Fellow Tour pro Justin Gimelstob summed them up best: "Watch how little they talk to each other between points … I played doubles with 113 different people in my career. We had to have a conference before every point."
Because they're so close, Bob and Mike Bryan don't need to communicate much; the strategy is implied. This closeness also led to competitiveness. Sometimes, that boiled over.
Following a poor showing at Wimbledon in 2006, the pair even came to blows. They threw kicks and punches, and then Bob destroyed Mike's guitar. That fieriness never seemed to hurt their results, however. If anything, it likely helped. The pair continued to play together and win for 14 more years until they retired.