The Bucks' Khris Middleton Holds a Rather Awkward G-League Record
Before the coronavirus derailed the NBA, the Milwaukee Bucks put together a dominant season. Through 65 games, the team had a 53-12 record and an impressive +11.2 point differential. While Giannis Antetokounmpo got the lion's share of the credit for the' success, forward Khris Middleton also made a huge impact.
In fact, Middleton was on course to have a career year. Of course, not all of his accomplishments are brag-worthy. Let's look at Middleton's recent success, as well the somewhat awkward G-League record he set during the 2019 season.
Khris Middleton's recent success
The Detroit Pistons' selected Middleton with the 39th pick of the 2012 NBA Draft, only to trade him to Milwaukee the following year. Those first few years with the Bucks were a little uneven for Middleton, though he continued to make incremental progress. He missed a large part of the 2016-2017 season with a hamstring injury.
Things started to click during the 2017-2018 season. Middleton had the best scoring season of his career, at 20.1 points per game. The 2018-2019 season, saw his scoring average tail off slightly, although his three-point shooting went from 35.9% to 37.8%. Likewise, his rebounding and assist numbers also went up.
The 2019-2020 season has seen Middleton reach new peaks in virtual all areas of his game. He's averaging a career high 21.1 points per game, to go along with 6.2 rebounds and 4.1 assists. He's also shooting a blistering 41.8% from three-point range. As things stand right now, Middleton is just one shot shy of becoming a member of the elite 50/40/90 club. And he would be only the fifth member to earn that honor while scoring more than 20 points per game.
Middleton's embarassing G League record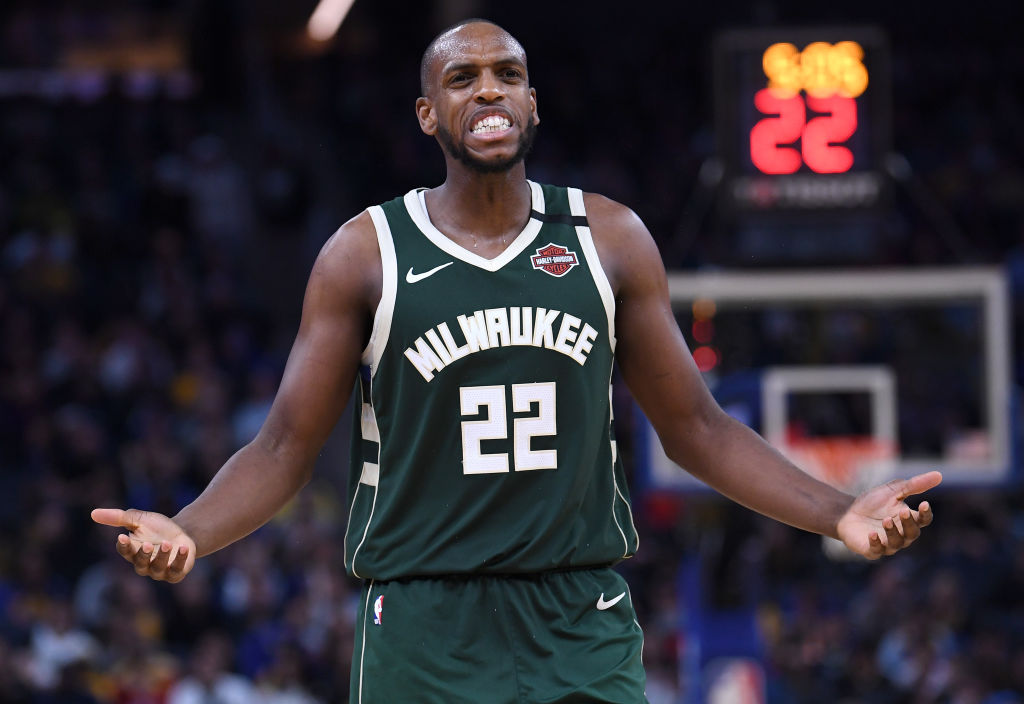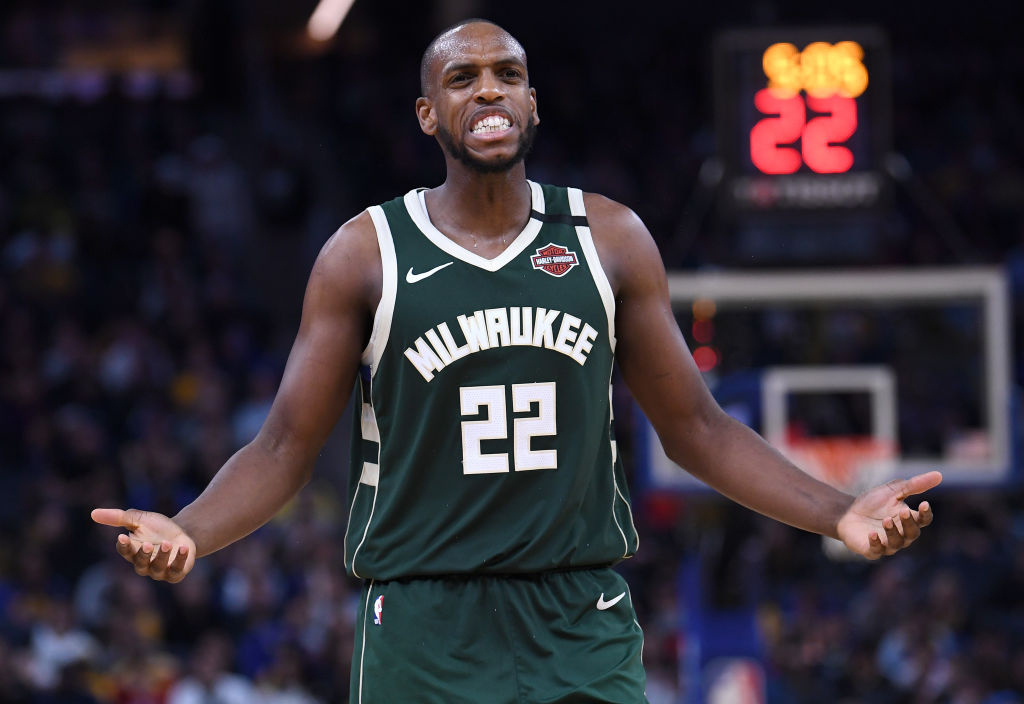 Middleton's recent accomplishments are more impressive when you realize he spent a brief period playing in the G League. That stint — three games, to be specific — came in his rookie season with the Pistons. In December 2012, Middleton spent a week playing with the Fort Wayne Mad Ants.
The small forward/shooting guard's display during those three games was fine, if not particularly spectacular. He averaged 11 points, 7.7 rebounds, and three assists per game before the Pistons called him back up to the NBA. Little did Middleton know those three games would lead to a somewhat awkward G League record.
This record didn't happen until the 2018-19 season when Middleton made his first All-Star team. That selection made Middleton the first G League alumnus to ever become an NBA All-Star. It's an exciting feat, but quite a leap from one to the other.
Middleton's career moving forward
At first glance, Middleton's record isn't the kind of thing most NBA players would be especially proud of. Yet on a personal level, it surely has a lot of meaning to Middleton, since it embodies his work ethic and relentless self-belief. In that regard, the record also functions as a huge inspiration for other G League players now playing in the NBA.
"It's pretty cool that you put it like that," Middleton said, according to Forbes, when a journalist pointed out that his record could have a huge impact on aspiring G Leaguers.
For Middleton's sake, of course, those years of struggle and perseverance are a thing of the past. It's virtually unthinkable that he would ever spend time in the G League again in his career. Instead, it's far more likely he will continue to make All-Star appearances and set records of a far less awkward nature.