The Buffalo Bills Could Lose Their Greatest Tradition to the Coronavirus Pandemic
If the Buffalo Bills go on a Super Bowl run this season, they may do it without their greatest tradition.
The coronavirus pandemic will impact professional sports like nothing has ever done before. NFL teams could play in front of empty stadiums this year and are already facing a truncated offseason.
Now, New York's social distancing rules could mean the Bills will lose an unrivaled aspect of their home-field advantage.
The coronavirus pandemic is affecting the 2020 NFL season
RELATED: The NFL Cutting Two Preseason Games Is a Recipe for Disaster
As of July 2, 2020, the NFL intends to play a full 16-game, 17-week regular season.
Things are just going to look different along the way. It is not yet known if fans will be allowed at games — and if so, in what teams would be allowed to have spectators.
The NFL will reportedly shorten its preseason from four games to two. That decision would not impact the NFL's first regular-season week, which is the second week of September.
The NFLPA has asked players not to work out with one another. Buccaneers quarterback Tom Brady loudly defied that request.
Other potential reported changes include teams flying to and from away games on the day of the game.
The Buffalo Bills may not have tailgates this season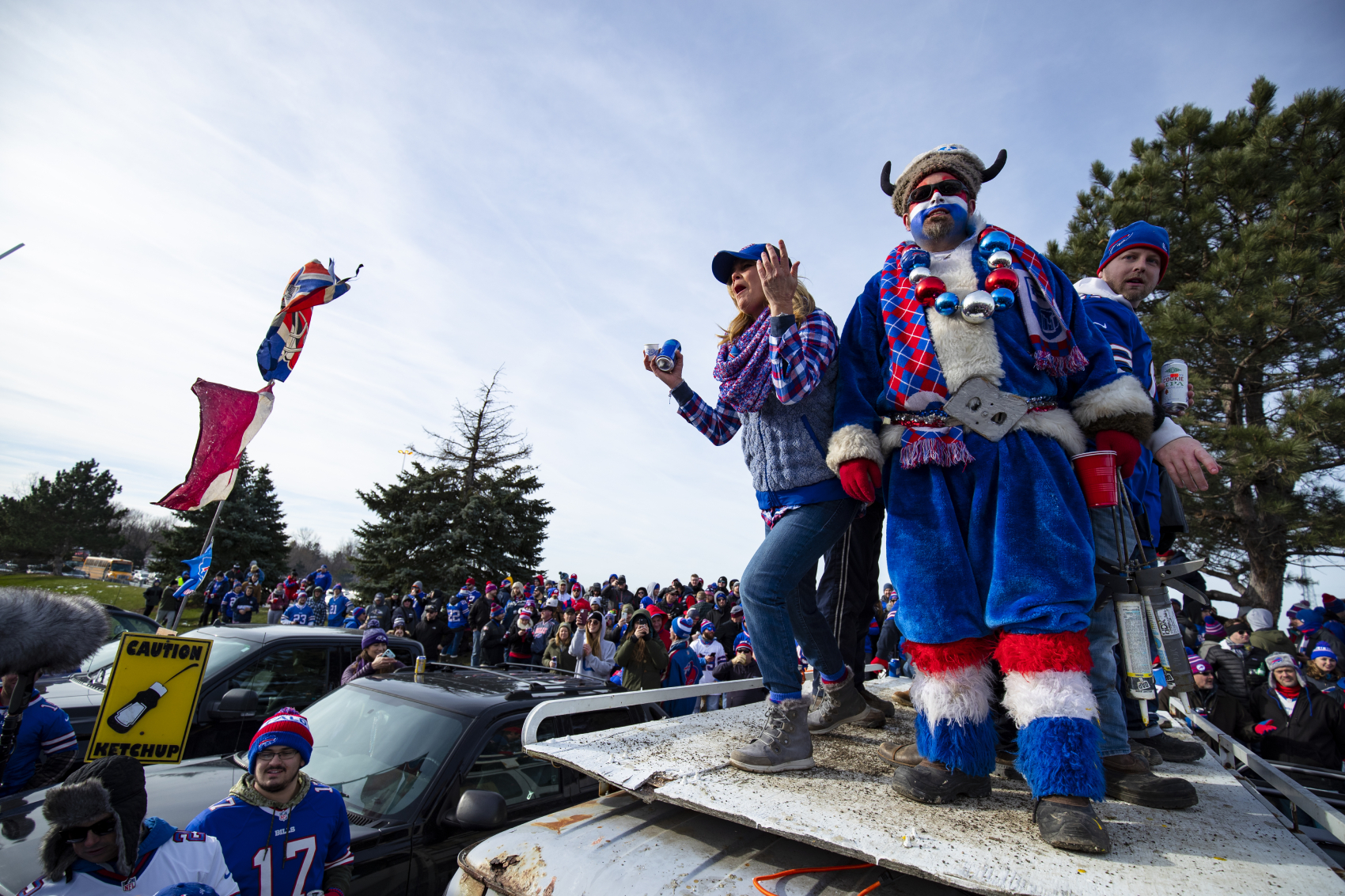 RELATED: What Happened to Bills Bust EJ Manuel?
If there is a 2020 NFL season, the Buffalo Bills will likely begin the year without any fans in the stands at New Era Park.
Could the Bills — or any New York sports team that plays in their home ballpark — still have tailgaters in nearby parking lots? At this point, the answer is a resounding "no."
The Buffalo News recently published New York's guidelines relating to professional sports teams. The Mets and Yankees each are scheduled to begin the 2020 MLB season in late-July.
Both of those teams will need to follow the state's rules — and the Bills may join them in two months.
"No live audience, fans, or spectators will be authorized to attend any professional sporting competition or training program at the time of publication."
Those guidelines are subject to change in the coming weeks and months.
Buffalo Bills tailgates are notoriously rowdy and beloved
RELATED: Fantasy Football 2020: Devin Singletary Is the Perfect 'RB2' Option in Your League
Even in the Buffalo Bills' recent years, fans flocked to Ralph Wilson Stadium — and later, New Era Park — to participate in the Bills' tailgates.
Social media has allowed fans across the country to see what just happens in upstate New York. Bills tailgates have always been unique and go beyond simply drinking alcohol in front of a car.
The tailgates haven't been without controversy, though. Longtime Bills fan Ken Johnson used to drink shots out of the thumbhole of a bowling ball. He moved to a different location in 2010 when the NFL threatened to "shut down his party," according to ESPN.
Johnson returned to his normal spot later that season.
Other fans made it a tradition to crash through tables before games. Robert Klemko, then with Sports Illustrated, reported in 2016 that a woman tackled a dummy with an afro and a No. 7 jersey — a reference to 49ers quarterback Colin Kaepernick — after nearby fans yelled "tackle the Muslim."
The woman denied Klemko's claims and demanded a retraction.
Right now, the Bills aren't expecting any shots or tackling before the action starts. Bills fans may need to take that action inside, even if the Bills hunt for that elusive Super Bowl trophy come February 2021.