The Cast Around LeBron James Is Filling out Nicely for Space Jam 2
The original Space Jam was released in 1996 and is one of the greatest basketball movies of all time. Yes, it's incredibly silly, but what else would you expect from a mash-up between Michael Jordan and the Looney Tunes? It was a children's classic during its time, and the announcement of a sequel being in the works has made basketball fans around the world excited.
LeBron James is this era's Michael Jordan, so it makes perfect sense that he should be leading the Looney Tunes against the evil Monstars this time around. Space Jam 2 has a scheduled release date of July 16, 2021, and is starting to come together with a handful of great announced cast members.
The Monstars will have an impressive talent pool to "borrow" from
In the original Space Jam film, a group of alien minions heads to earth to kidnap the Looney Tunes for their intergalactic theme park. Upon being challenged to a game of basketball due to their small size, the aliens steal the basketball talents of great NBA players like Charles Barkley, Patrick Ewing, and Muggsy Bogues. They all grow in height with their new powers and become the Monstars.
It's safe to assume that Space Jam 2 will follow a similar premise, which could mean trouble for some modern-day NBA stars. LeBron James' new Lakers teammate Anthony Davis is reportedly involved in the new movie, as are Klay Thompson, Damian Lillard, and Chris Paul.
WNBA stars Nneka Ogwumike and Diana Taurasi are also said to be involved in Space Jam 2. If the Toon Squad are rolling with Lola Bunny, why shouldn't the Monstars tap into some of the top women's talent in the world today as well?
LeBron's wife and son have been cast as well
Two members of LeBron James' movie family have been cast. Sonequa Martin-Green, who is best known for her roles as Commander Michael Burnham on Star Trek: Discovery and Sasha Williams on the Walking Dead, will play LeBron's wife Kamiyah in Space Jam 2. The HashTag Show revealed her character breakdown in March:
"Kamiyah is LeBron's wife and mom to Darius (17), Dom (14) and Xosha (7). Kamiyah is the rock of the family and loves her kids unconditionally. She is often the voice of reason when it comes to LeBron's relationship with Dom."
Local California athlete Ceyair Wright has been cast as one of James's sons in the movie. The Loyola high school student plays football and has some light experience in modeling and acting when he was younger.
Don Cheadle and Malcolm D. Lee are also involved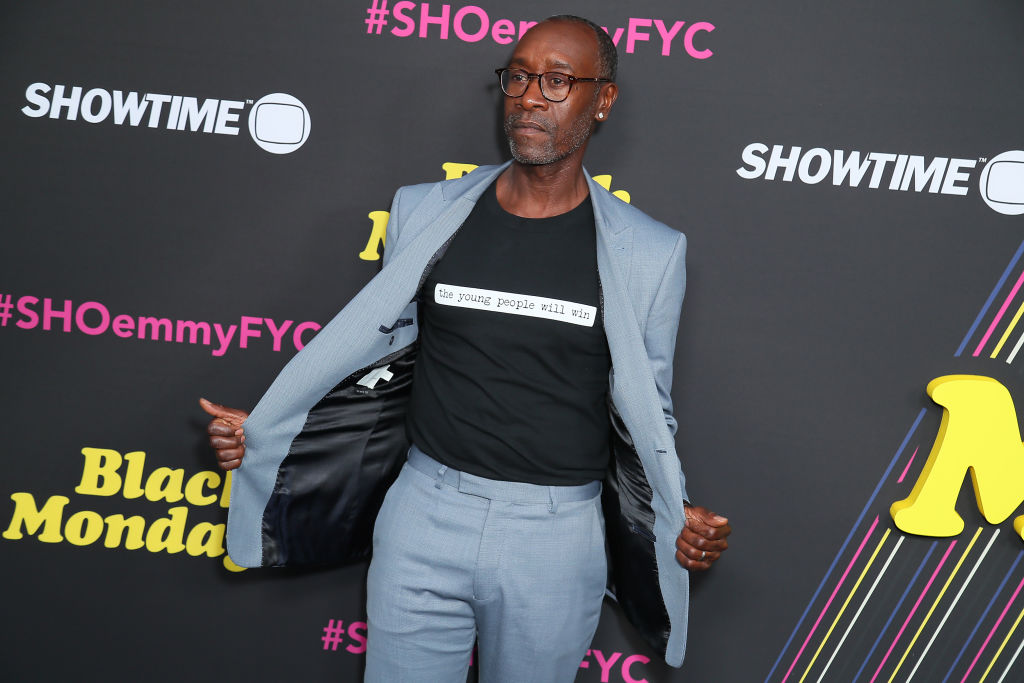 Don Cheadle has signed on to the project as well. The star actor's role has not yet been revealed, but there is some speculation that he could play the agent role that Wayne Knight played for Michael Jordan in the first Space Jam.
Malcolm D Lee will be the director of Space Jam 2 after Justin Lin and Terence Nance departed from the project. Lee has been directing comedies since 1999 and has a filmography that includes Undercover Brother, Girl's Trip, and Night School.