The Celtics' Aaron Nesmith Prepared for the NBA by Growing Up as a Farmer
It's not easy to become a pro athlete, and it's even more difficult to become a first-round draft pick. Many athletes develop a strong work ethic at a young age. This was the case for the Boston Celtics' first-round pick Aaron Nesmith, who prepared for the NBA by growing up on a farm. The small forward learned early on that good things don't come easy.
Aaron Nesmith's farm life
CBS Boston profiled Nesmith after the Celtics took him with the 14th pick in this year's draft. Part of the article discussed the hard work he does — both on and off the court. Off the hardwood, Nesmith's father put the Vanderbilt alum to work on the farm.
Among the tasks he performs are driving a tractor and building chicken coops. And Nesmith's father also makes him cut trees 12 hours a day. With that kind of background, playing 48-minute NBA games shouldn't be that hard for Nesmith once the season starts.
Nesmith's style of play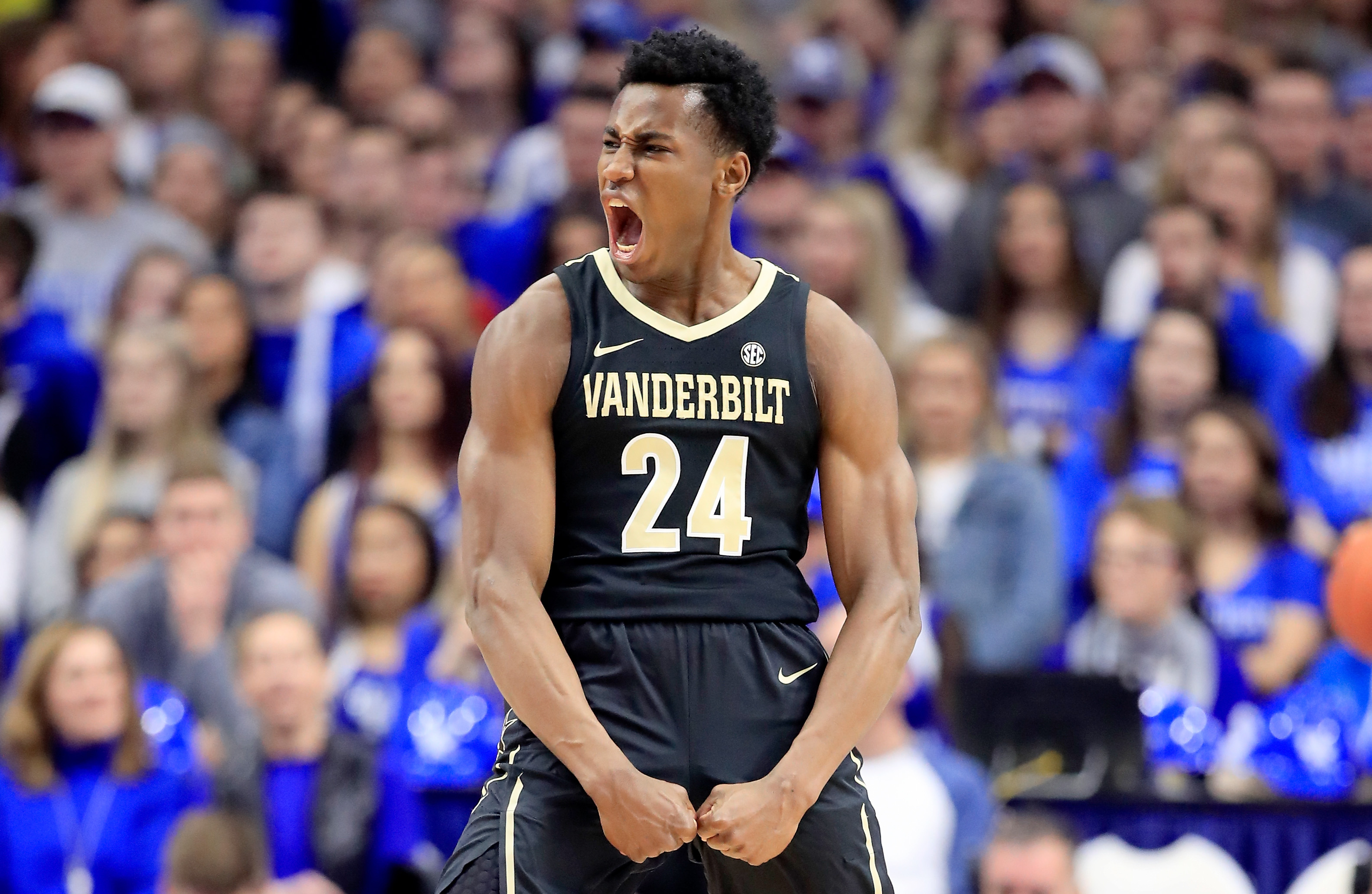 RELATED: The Worst NBA Draft Class Ever Was Tragically Cursed
The 6-foot-6 shooter was among the best in college basketball last season. He only played two seasons at Vanderbilt, but his shooting improved considerably from his freshman year to his sophomore season. He was a 39% shooter as a freshman in 32 games, including 19 starts.
Last year, while a foot injury limited him to just 14 games, he improved his shooting percentages, especially three-pointers. The freshman shot 33% from long distance. Last year, he was 60-for-115. This equated to making 52% of his shots from behind the arc, almost 20% higher than the year before. Overall, he shot 51% last season while averaging 23 points per game.
Nesmith knows he can hit shots better than most. When speaking to reporters, Nesmith called himself a "sniper." As you'd expect from someone who grew up on a farm, he is ready to work hard. The 21-year-old told reporters he "wants to be great" and "be the best player" he can be on both offense and defense. He promised to give it his all whenever he's on the court.
Aaron Nesmith adds a new dynamic to the Celtics
RELATED: Magic Johnson Weighs in With His NBA Draft Steals
Taking Nesmith as early as the Celtics did represents a shift in strategy for the team of late. Before Nesmith, it'd been a while since they took a player who's primarily a shooter with its first pick in the draft. But Nesmith is precisely who the Celtics wanted in that slot.
General Manager Danny Ainge said they were "lucky" that the player they targeted was still available with the 14th pick. Ainge knows Nesmith's talent as a shooter. He said after the draft that "he could outshoot most of our guys right now," before backing that up a little. Then, Ainge admitted, "Jayson Tatum might have something to say about that."
But the point stands that once Nesmith gets some experience in the league, he could be right up there with the best shooters in the NBA — which is something that the Celtics need. The biggest pre-draft concern scouts had about Nesmith, which doesn't seem to worry the Celtics much, is the foot injury that limited his playing time last season.