The Chicago Bears' $3.25 Million Enforcer Might Have Played His Last Game in Chicago
The Chicago Bears started the 2020 NFL season with one of the best records in football. They have since lost three straight games, though, and are dealing with an injury that could actually have a pretty significant impact on their defense. Chicago's defense is really the big reason why the team even has a winning record through nine weeks in the season. Star players like Khalil Mack, Eddie Jackson, and others have helped them only allow 21.1 points per game. However, they just suffered a tough blow to their $3.25 million man who might have just played his last game in Chicago — Roy Robertson-Harris.
The Chicago Bears have developed Roy Robertson-Harris into a solid player
Roy Robertson-Harris played for the University of Texas at El Paso in college, and he had a nice career. According to his bio on the UTEP site, after recording 34 total tackles, 3.5 sacks, and ranking second on the team in tackles for loss with six during his sophomore season, Robertson-Harris recorded 36 total tackles in 2014, and he led the team in tackles for loss with 9.5, sacks with 3.5, and forced fumbles with four. He ultimately earned All-Conference USA Honorable Mention honors for his play that year, too.
Then, during his senior season in 2015, Robertson-Harris was third on the team with 51 total tackles. He also had 7.5 tackles for loss and 2.5 sacks.
After college, Robertson-Harris then signed with the Chicago Bears as an undrafted free agent. He came to the team as a linebacker, but he ultimately moved to the defensive line and has developed into a nice player since then. After appearing in just 13 games in 2017 and recording 13 total tackles and two sacks, Robertson-Harris had 22 total tackles and three sacks in 2018. He was third on the team in QB hits, too, with 11.
Robertson-Harris then became a vital member of the Bears' defense in 2019. He had 30 total tackles that year and 2.5 sacks in 15 games and seven starts. He was also third on the team again in QB hits with 10. Then, after the 2019 season, Robertson-Harris signed a one-year deal with the Bears worth $3.25 million, per Spotrac. The Bears ultimately tendered him to keep him due to the fact that he was a restricted free agent.
He has since continued to play a key role on Chicago's defense this season. He has played in eight games, made six starts, and has recorded 10 total tackles.
Roy Robertson-Harris has potentially played his last game with the Chicago Bears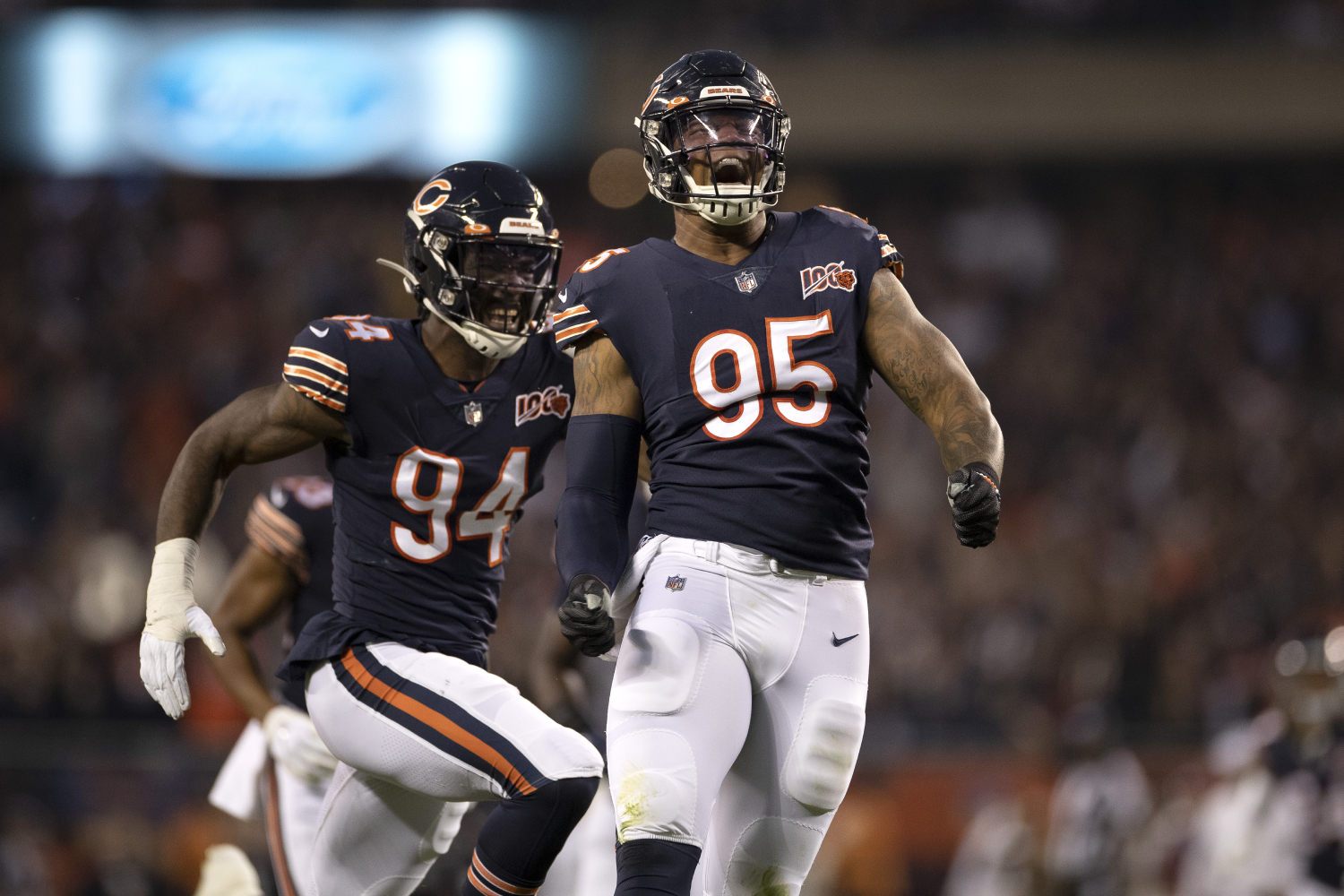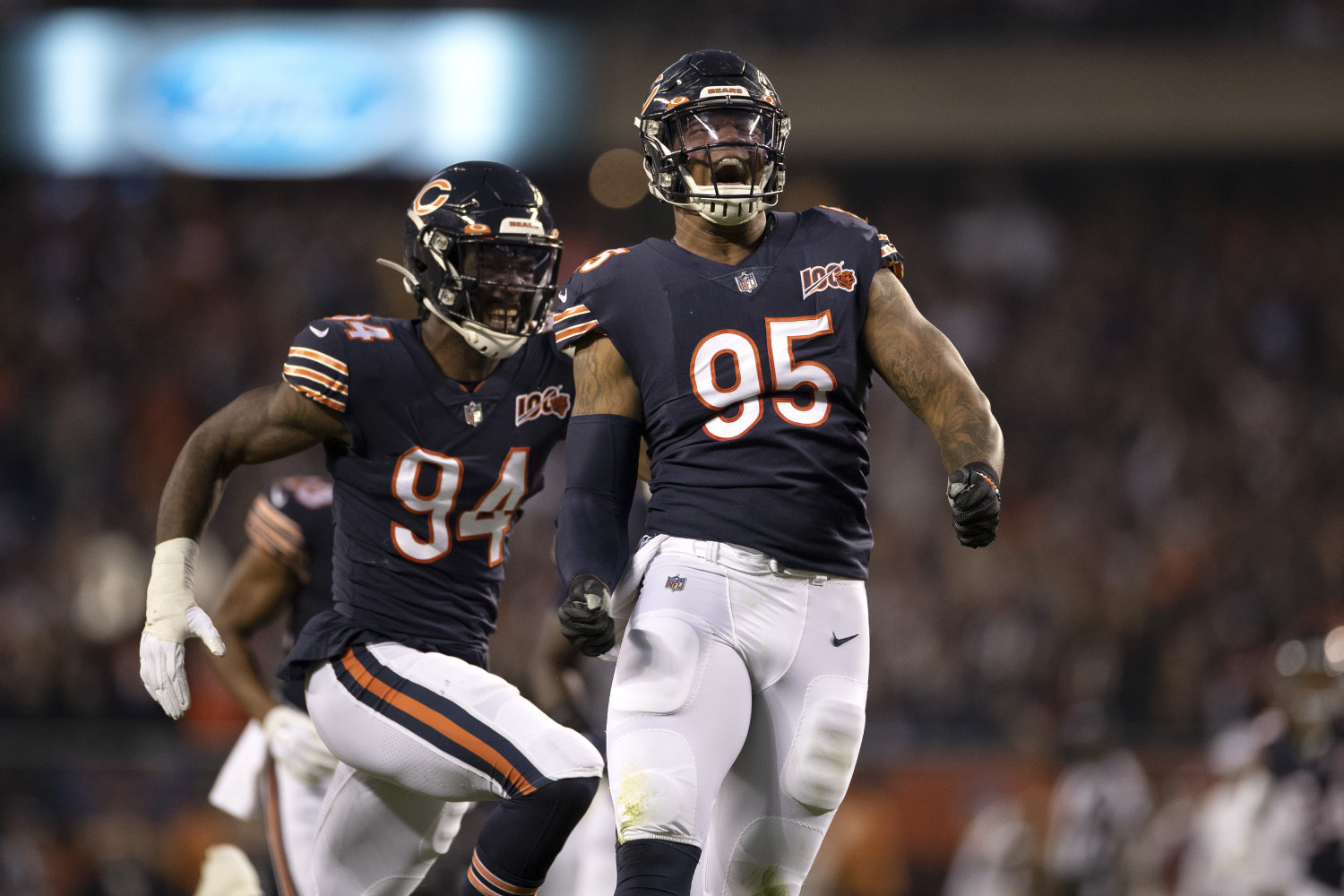 According to the Chicago Tribune, Robertson-Harris is expected to undergo shoulder surgery this week that will keep him out the rest of the season.
This means that Robertson-Harris has potentially played his last game in Chicago. He will most likely be able to earn more than the $3.25 million that he is making this season, and the Bears probably can't give it to him.
Robertson-Harris might not be a guy that leads the Bears in tackles or sacks. He has, however, become extremely valuable to the Bears' defensive front.
"Big men with the ability to push the pocket from the inside are difficult to find, and the Bears no doubt would like to keep a player they developed," the Chicago Tribune's Brad Biggs wrote, proving what Robertson-Harris means to the Bears' defense.
Biggs also reported, though, that the Bears have salary-cap issues and will probably prioritize improving the offense this offseason. So, there is a good chance that Roy Robertson-Harris has played his last game in Chicago.
Can the Chicago Bears still make the playoffs?
The Bears had a great start to the year, as they were 5-1 through six games. However, they have lost three straight games and have fallen to 5-4.
If they want to have a chance at making the playoffs, their offense needs to improve tremendously. While the Bears' defense is seventh in the NFL, only allowing 21.1 points per game, the offense is 29th in the NFL, only scoring 19.8 points per game. 
They are currently in second place in the NFC North division and only one-and-a-half games out of first place, though. So, they still have a chance at winning the division. Chicago just needs to bounce back fast. They play the Minnesota Vikings in Week 10, who have won two consecutive games over the Green Bay Packers and Detroit Lions. Then, after a bye week in Week 11, the Bears still have to play the Packers twice and the Vikings once more.
The Chicago Bears are in an OK spot. Their offense needs to play much better, though, and their defense needs to find a way to replace one of its most underrated pieces in Roy Robertson-Harris.
Stats courtesy of Pro Football Reference