The Cincinnati Reds Could Soon Add a $19.5 Million Ticket To the NLCS
The Cincinnati Reds finally did something in 2020 that they hadn't done in the previous six seasons. They reached the playoffs. However, they still ultimately fell short once they got to the postseason, as their hitters could not produce any runs in the Wild Card Series, which led to them losing to the Atlanta Braves in two games. The Reds might soon address that hitting situation, though, as they could add a $19.5 million man that could ultimately lead them to the NLCS. That man is shortstop Francisco Lindor.
The Cincinnati Reds had a hole at shortstop in 2020
The Cincinnati Reds had not made the playoffs since the 2013 season. Finally, in 2020, though, they made the playoffs.
This was because of the players that they added during the offseason prior to the 2020 season. In addition to solid players that they already had, like Joey Votto, Eugenio Suarez, and Jesse Winker, the Reds added Nicholas Castellanos, Mike Moustakas, and Shogo Akiyama. Moustakas ultimately hit eight home runs in 44 games for the Reds, while Castellanos had 14 home runs in 60 games.
What really made the Reds a good team in 2020, though, was their pitching. They had the NL Cy Young winner in Trevor Bauer, who had a 1.73 ERA in 11 starts. They also had Luis Castillo, who had a 3.21 ERA, Sonny Gray, who had a 3.70 ERA, and Tyler Mahle, who had a 3.59 ERA.
However, while the Reds had great players throughout their entire roster, they had a pretty big hole at shortstop. Freddy Galvis and Jose Garcia played at that position for the Reds, and neither of them hit over .220.
The Reds could potentially address this problem this offseason, though.
Francisco Lindor is one of the best shortstops in the MLB
Shortstop Francisco Lindor went to the Cleveland Indians in the first round of the 2011 MLB draft and ultimately debuted in 2015. He has since become a star.
After going .313 at the plate with 12 home runs and 51 RBIs in 99 games in 2015, Lindor then earned an All-Star selection in each season from 2016 through 2019. During the 2016 season, Lindor had a .301 batting average to go with 15 home runs, 78 RBIs, and 99 runs scored. He was also great in the field as he earned a Gold Glove.
In 2017, though, he became one of the best hitters in the majors. He had a .273 batting average to go with 33 home runs, 89 RBIs, and 99 runs scored. This led to him earning a Silver Slugger, too. Lindor then earned his second Silver Slugger in 2018, as he had a .277 batting average to go with 38 home runs, 92 RBIs, and an AL-leading 129 runs scored. Then, in 2019, Lindor had another great year, going .284 at the plate with 32 home runs and 74 RBIs. He also scored 101 runs that year and earned another Gold Glove.
Lindor then did not have as great of a season in 2020, but he still had a nice year, hitting .258 in only 60 games to go with eight home runs and 27 RBIs.
In addition to his great individual play, though, Lindor has also helped the Indians become one of the MLB's best teams over the past five seasons. They won 90 games or more each season from 2016 through 2019 and have made the playoffs four times in the last five seasons. They also reached the World Series in 2016.
The Cincinnati Reds are reportedly interested in trading for Francisco Lindor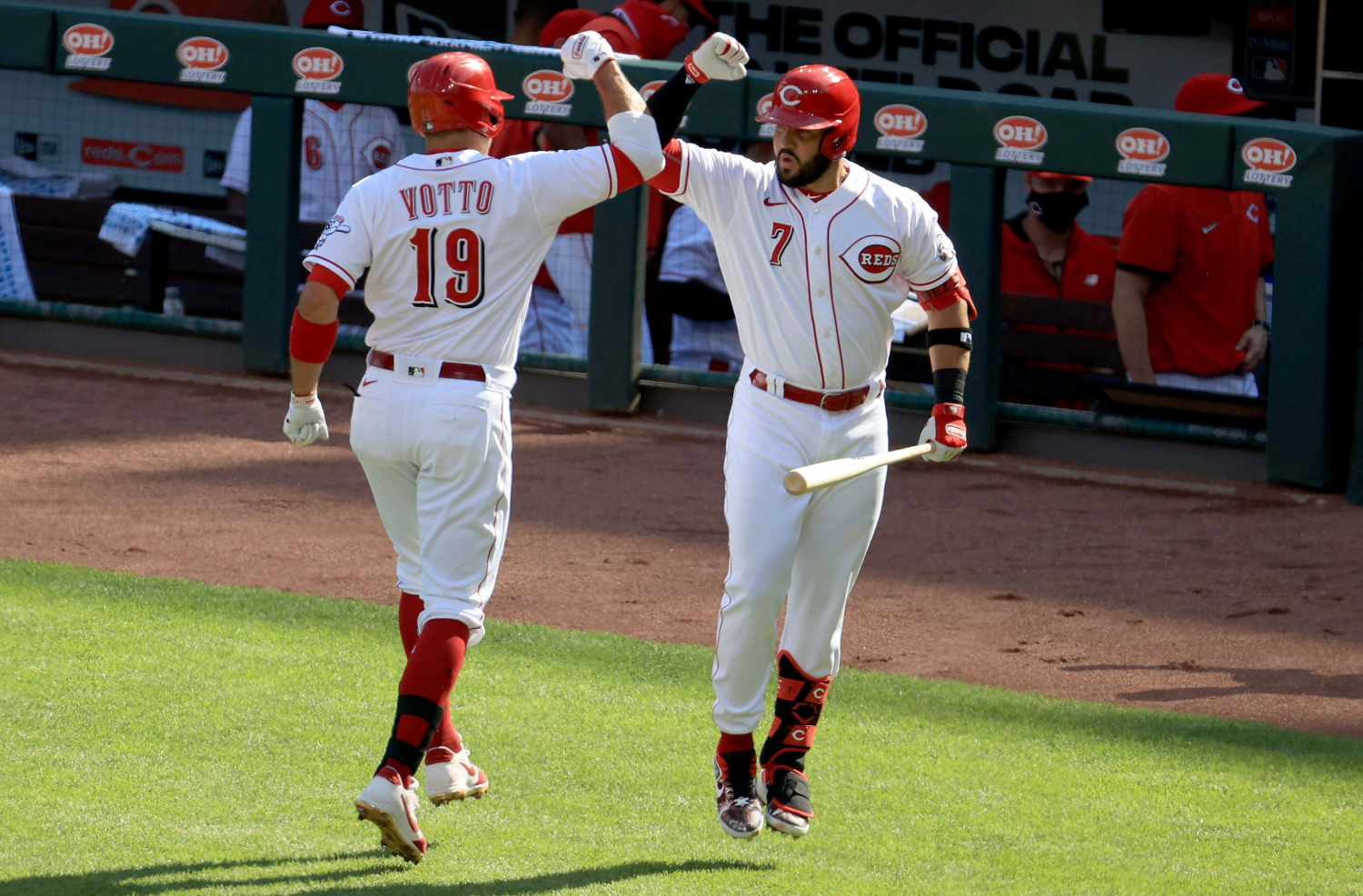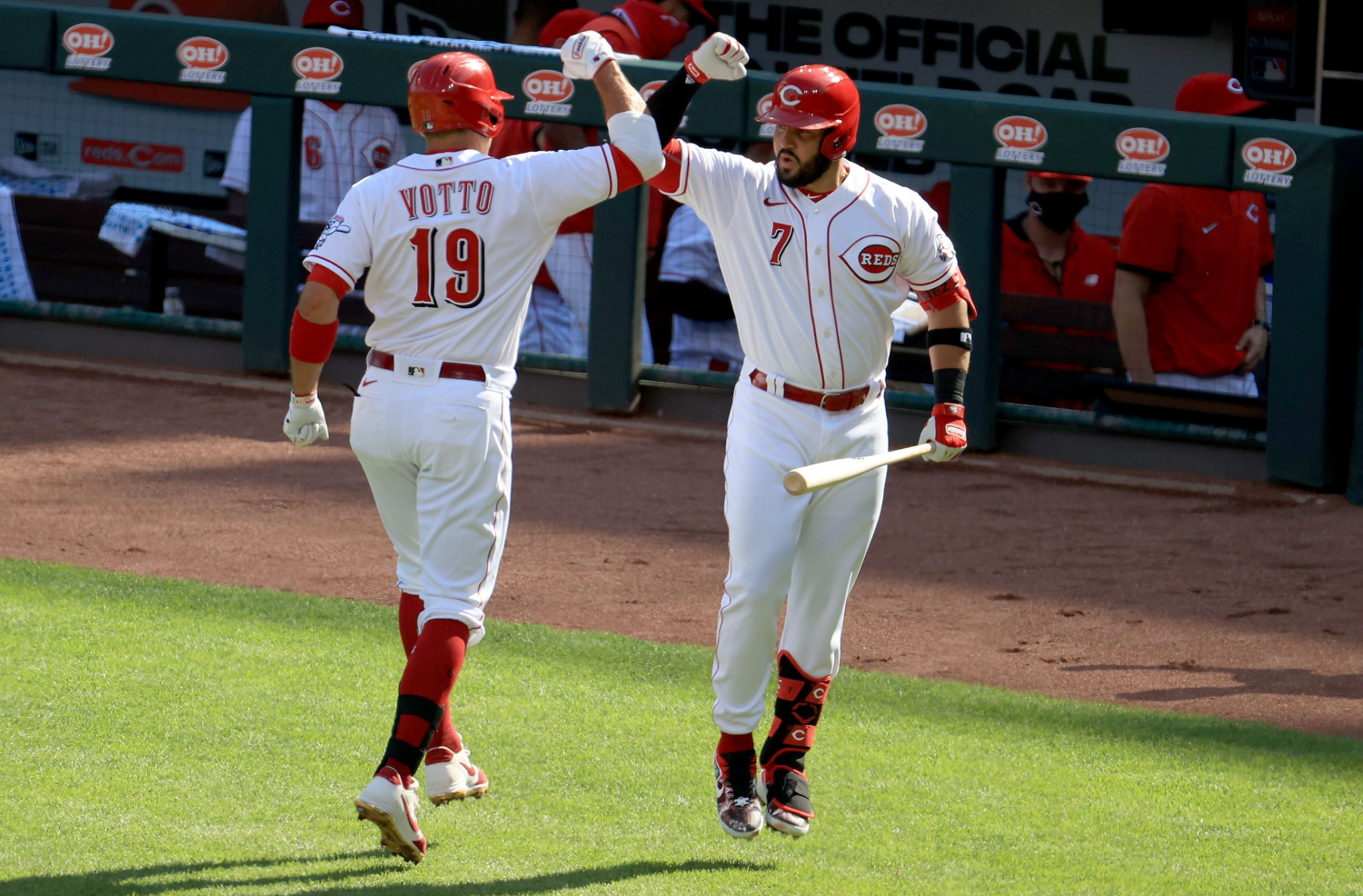 According to ESPN, preseason extension discussions between the Cleveland Indians and Lindor's agent went nowhere. Lindor is now just one season away from being an unrestricted free agent, as 2021 is the final year of his contract. He will ultimately make $19.5 million in 2021, according to Spotrac. So, if the Indians want to get something out of him and not potentially lose him for nothing in free agency, they will need to trade him.
Could the Cincinnati Reds be a trade partner?
Last December, there were reports that the Reds "engaged in trade talks" for Lindor with the Indians, according to the Cincinnati Enquirer. Now, it appears that the Reds, who, again, need a shortstop, could trade for Lindor.
Jon Morosi of MLB Network reported that the Reds have prioritized adding a shortstop. They are also pursuing multiple players via trade or free agency, including Francisco Lindor, Trevor Story, Marcus Semien, Andrelton Simmons, and Didi Gregorius.
Adding any of these guys could potentially make the Reds the favorites in the NL Central. Adding Lindor, though, could make them a contender to reach the NLCS, especially if they re-sign Trevor Bauer. The Reds would then have the hitting and the pitching to go deep into the postseason.
If Lindor goes to Cincinnati, then the National League will need to watch out — the Cincinnati Reds could be coming for the crown.
Stats courtesy of Baseball Reference