The Clippers Might Already Have Their $25 Million Man To Replace Doc Rivers
In recent news that shocked the NBA world, Doc Rivers is now no longer the coach of the LA Clippers as the two sides have officially parted ways. This comes after the Clippers were favorites to reach the NBA Finals this season, but were bounced in the Western Conference Semifinals. So, with the Clippers having a ton of talent but no coach, are there any early favorites to be Rivers' replacement? Well, LA might actually already have its $25 million man.
The LA Clippers and Doc Rivers are parting ways
RELATED: Doc Rivers' Clippers Tenure Ended Just as Suddenly as the Team's Season
Rivers took over as the Clippers head coach in 2013 after having a lot of success with the Boston Celtics. He ultimately won an NBA championship with Boston and led them to another NBA Finals appearance. Since then, Rivers has led the Clippers to the most success in franchise history.
Prior to Rivers becoming head coach, the Clippers had only made the playoffs six times since 1976-77. The Clippers have since made the playoffs six out of the seven seasons with Rivers as their head coach. LA also won the most games in franchise history in 2013-14, when they won 57 regular season games under Rivers.
Additionally, six of the Clippers' eight best seasons in franchise history in terms of total wins have come under Rivers.
However, in the playoffs, the Clippers have been very disappointing. They have not made it past the Western Conference Semifinals once with Rivers, and have lost in the first round three times.
This year, the Clippers were one of the favorites to win the NBA Finals, as they had Kawhi Leonard, Paul George, and a great supporting cast that led them to a 49-23 record. After leading the Denver Nuggets 3-1 in the Western Conference Semifinals, though, the Clippers ultimately lost to the Nuggets in seven games.
Rivers has since stepped down as the Clippers head coach in what was called a "mutual decision," according to ESPN.
"Doc has been a terrific coach for the Clippers, an incredible ambassador, and a pillar of strength during tumultuous times," Clippers chairman Steve Ballmer said in a statement, according to ESPN. "He won a heck of a lot of games and laid a foundation for this franchise."
Tyronn Lue is a favorite to become the Clippers' next coach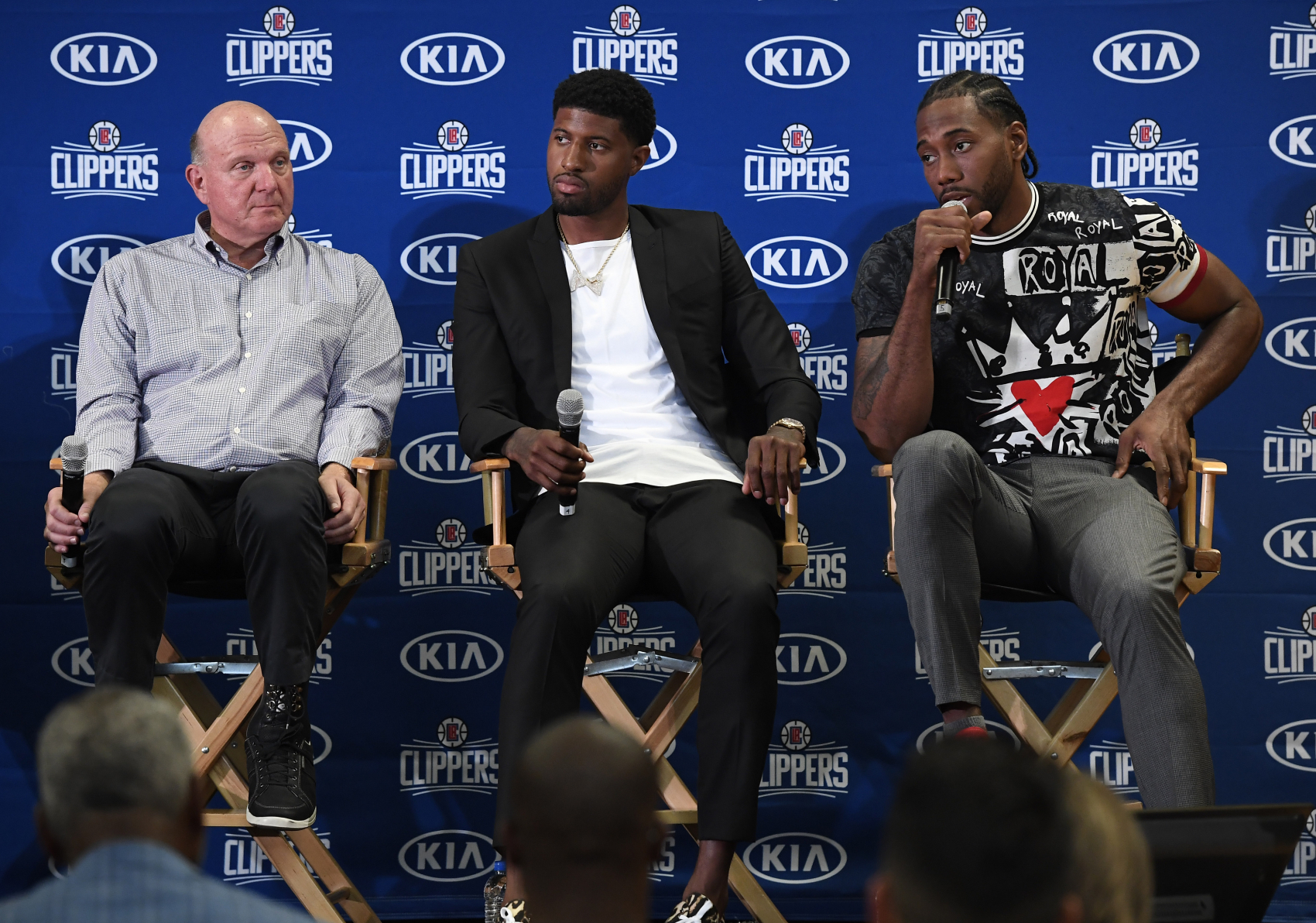 RELATED: Why Is Doc Rivers Called 'Doc'?
After playing in the NBA for 11 seasons, Tyronn Lue has been a successful assistant coach and head coach in the league. Most recently, Lue — who has racked up a $25 million net worth over his playing and coaching careers — was on Rivers' staff on the Clippers.
Now, it appears that he is a favorite to land the head coaching job with the Clippers. ESPN's Adrian Wojnarowski reported this recently on Get Up.
"At the top of the list right now is Ty Lue, who was Doc Rivers' top assistant this past year. Won a championship obviously in Cleveland. Went to the Finals multiple times," Wojnarowski said, according to Bleacher Report. "Made a great impression in Los Angeles with that group this year. There's relationships with those players and a coach who kind of checks all the boxes, potentially, for the Clippers."
Lue is certainly in a great position, but he is not the guy yet.
"It is not his job now," Wojnarowski said, according to Bleacher Report. "There's going to be a search, but I would say he's in a very strong position right now. He's going to get a very close look from [President of Basketball Operations] Lawrence Frank, Steve Ballmer, their management and ownership."
Tyronn Lue has proven that he is a great coach
RELATED: Anthony Davis and Paul George: Which LA Superstar Has a Higher Net Worth?
Over the years, Lue has proven that he can coach in the NBA. After being an assistant coach on the Boston Celtics and LA Clippers, Lue became the Cleveland Cavaliers' associate head coach under David Blatt in 2014-15.
He then ultimately became the head coach for the Cleveland Cavaliers and coached the Cavs for parts of four seasons. Lue ultimately led the Cavaliers to an NBA championship in 2016 with LeBron James, Kyrie Irving, and Kevin Love, which was the first title in franchise history. He also led them to two more NBA Finals appearances in 2016-17 and 2017-18.
Lue's career record as a head coach is 128-83.
Throughout his coaching career, Lue has proven that he can win with star players and that he can manage star players. Well, the Clippers have two massive stars in Kawhi Leonard and Paul George. That sounds like a perfect match.
Stats courtesy of Basketball Reference; Net Worth courtesy of Celebrity Net Worth