Sports
The 5 Craziest Sports Team Owners
To say that Los Angeles Clippers billionaire owner Steve Ballmer is animated would be putting it mildly. The former Microsoft CEO is beyond wild, and is certainly not afraid to show it. But, honestly, when you're able to buy an NBA organization for a cool $2 billion, and not even break a sweat, you can be as wacky as you please. So, we very much dig his passion, and how unabashed he is to show it. If any of us owned a sports team, the video above is exactly how we would celebrate: the Ballmer way.
This is an absolutely fantastic way to introduce yourself to a fan-base. Especially, a fan-base that had to suffer years of incompetence at the hands of Donald Sterling. Steve Ballmer is very much the anti-Donald Sterling, and Clippers nation should be very excited about him steering the ship of the franchise. And, while the above video was a great way to start off the Ballmer era of Clippers Basketball, what he did during Fergie's surprise performance at the Staple Center, takes things to a whole new level.
Yes, professional sports are a business. But, they're also fun. Just because you run a team, it doesn't mean you have to be a stiff. It's perfectly fine to go a little bit wild, and enjoy yourself. It doesn't mean people will take you any less seriously. You are still the boss. Ballmer seems to get this idea, and that's why he's living it up. And the Clippers' fans love it because they appreciate the passion. But he's not the only owner in professional sports to act a little nutty. With that in mind, here are the five craziest franchise owners.
1. Mark Cuban, Dallas Mavericks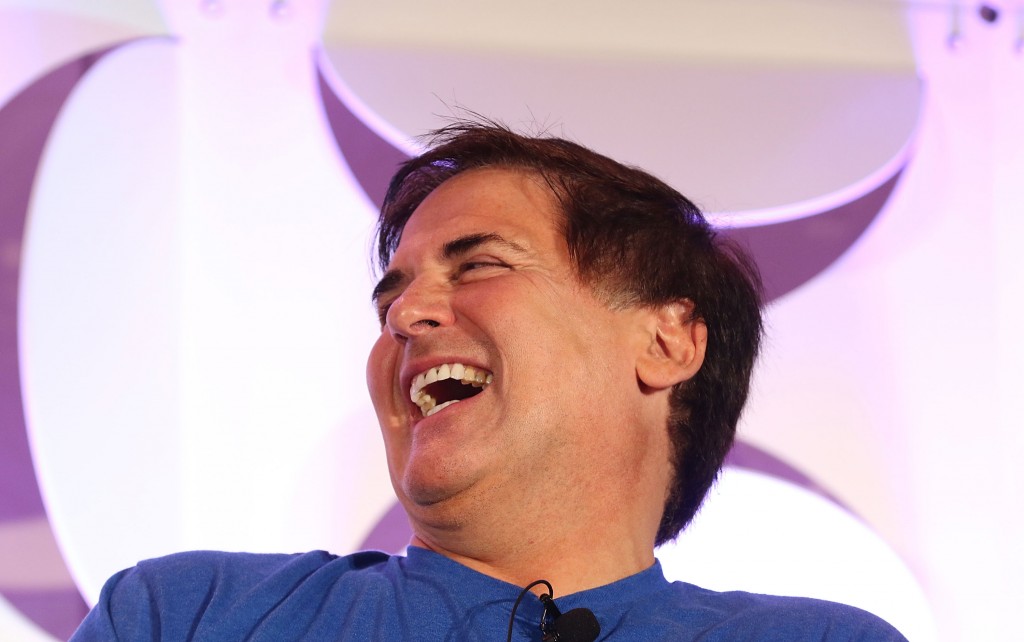 Mark Cuban sits right behind the Mavericks bench, and gets involved in the game almost as much as the players. He's not afraid to express himself by yelling at the referees. And he's certainly not afraid to be punished by the NBA. Cuban has been hit with more than a $1 million of fines since he became owner of the Dallas Mavericks. But it's not a big deal to him because he matches each fine and donates it to charity. Someone should really get this guy his own television show.
2. Jerry Jones, Dallas Cowboys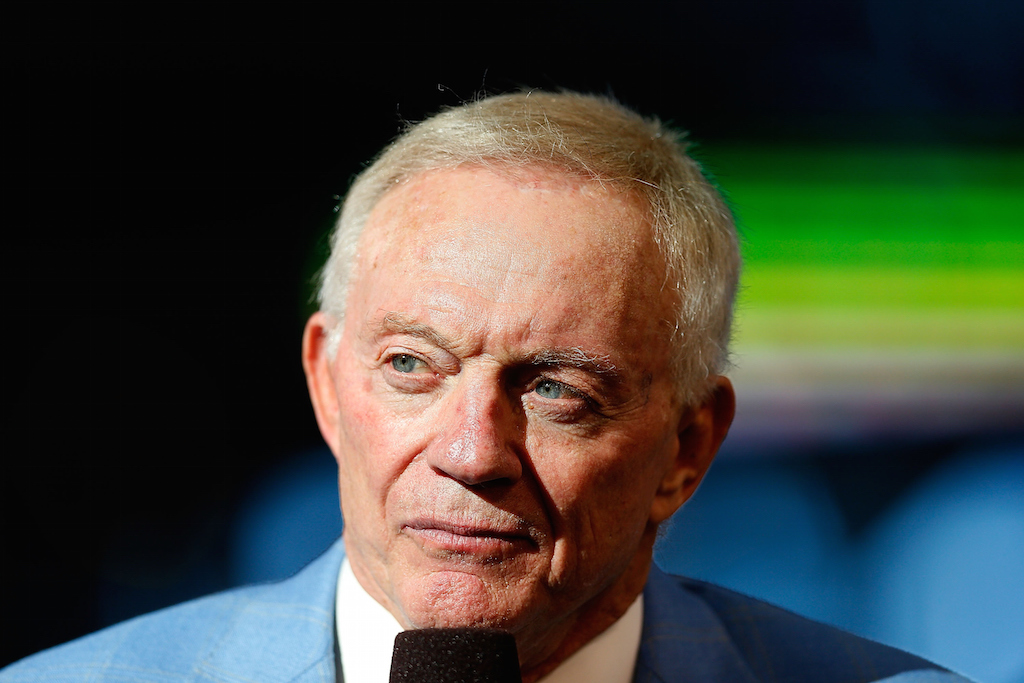 It's Jerry's world, and we're all just living in it. When it comes to the Dallas Cowboys, Jerry Jones is the owner, general manager, and czar. His word is law. He does what he wants, and he doesn't care who questions him. People say that the Cowboys would be better off if Jones relinquished some of his control over personnel decisions. Good luck getting that to happen.
3. James Dolan, New York Knicks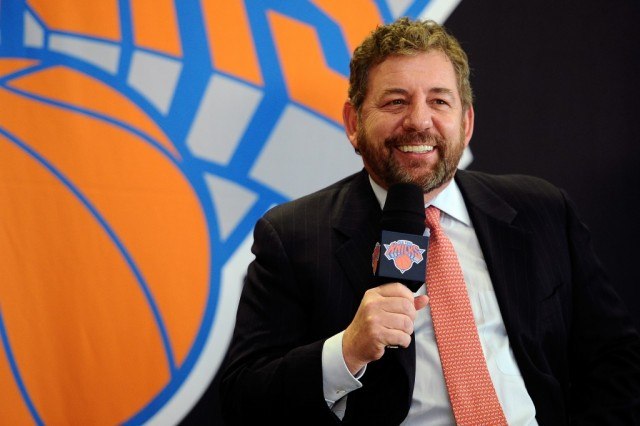 James Dolan, owner of the New York Knicks, knows he is much better at handling business decisions than he is at making basketball decisions. He has even said this when he brought in Phil Jackson to run the show in New York. But has Dolan really sat idly by while the Knicks continue to spiral out of control? Or maybe doing so would give him more material for his other career as a blues artist.
4. Dan Gilbert, Cleveland Cavaliers
Behind the superstar trio of LeBron James, Kyrie Irving, and Kevin Love, the Cavaliers brought the city of Cleveland its first professional championship in 52 years. Considering how much disappointment and heartbreak this fanbase has experienced throughout the years, this group definitely deserved its moment in the sun. And yet, we can't say the same for team owner, Dan Gilbert. After all, he is the same guy who posted that immature letter on the Cavs website when James bolted for Miami. How can you reward someone who does something like that?
5. Roman Abramovich, Chelsea FC
For those of you who don't know much about soccer, Roman Abramovich is the Russian billionaire owner of London's Chelsea Football Club. This team is one of the best in the English Premier League, as well as the world. They are also well known for spending A LOT of money in order to be competitive. If you're not a fan of the way the New York Yankees do business, then you will very much dislike Chelsea, because Abramovich tosses around money like it was toilet paper. He also has an affinity for firing managers. These numbers are CRAZY.