The Crazy College Career of Gardner Minshew II
With a name more suited to employment at a Wall Street brokerage firm, Jacksonville Jaguars quarterback Gardner Minshew II is far from an uppity blue blood country club sort. The pride of Flowood, Mississippi, Minshew was ranked the 70th best QB coming out of high school in 2014. At best, a three-star recruit, Nick Foles' understudy—now the Jags starting QB—Minshew was not flooded with offers to play ball at big-name schools.
Taking a detour back to the Magnolia State
Graduating high school early, Gardner Minshew went to Troy University in Alabama on an academic scholarship. Before taking one snap, he left the Fighting Trojans and transferred to Northwest Mississippi Community College in Senatobia, Mississippi, 172 miles from his hometown. In his one year as signal-caller for the Bulldogs, Minshew led his team to the NJCAA National Football Championship, beating the Rochester Community and Technical College 66-13.
At Northwest Mississippi Community College, Minshew excelled, throwing for 3,226 yards with a 60.8% completion rate.
A Pirates life for Gardner Minshew
Seeking greater exposure with a more visible team, in 2016 Minshew transferred to East Carolina University in Greenville, North Carolina. The Mississippi native split quarterbacking duties with another transfer student, Thomas Sirk from Duke University. In his capacity as co-QB, Minshew starred in three big games against Cincinnati, Memphis, and highly ranked Houston. As a Pirate, Minshew threw for 2,180 yards and 16 touchdowns in seven games.
While Minshew received his diploma from East Carolina in 2017, he had one year of eligibility left under NCAA rules.
From Carolina to Alabama to Washington State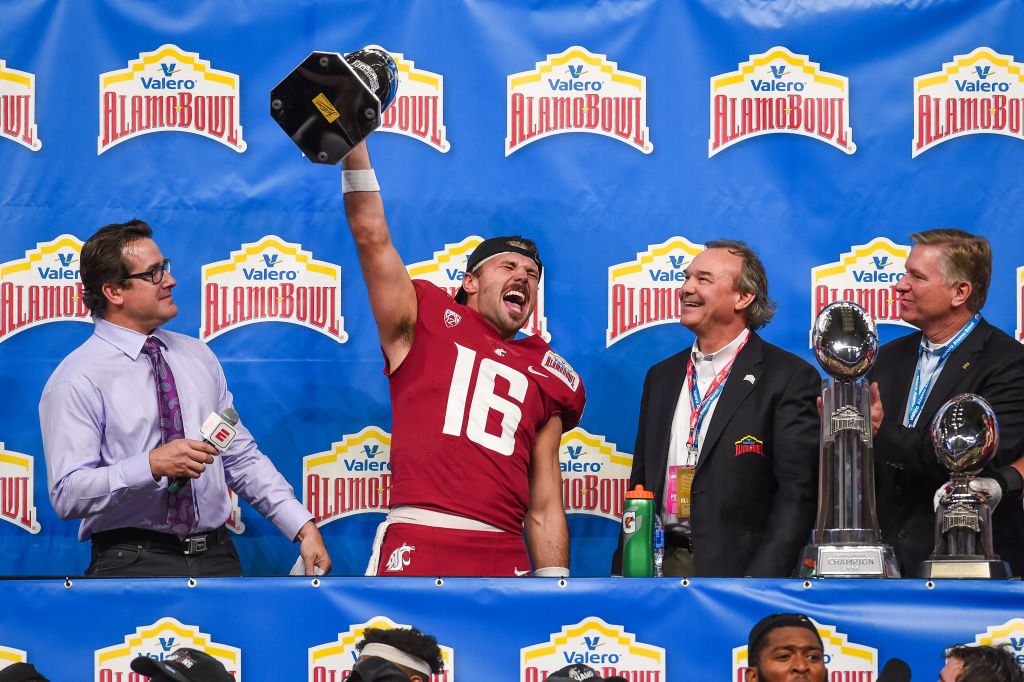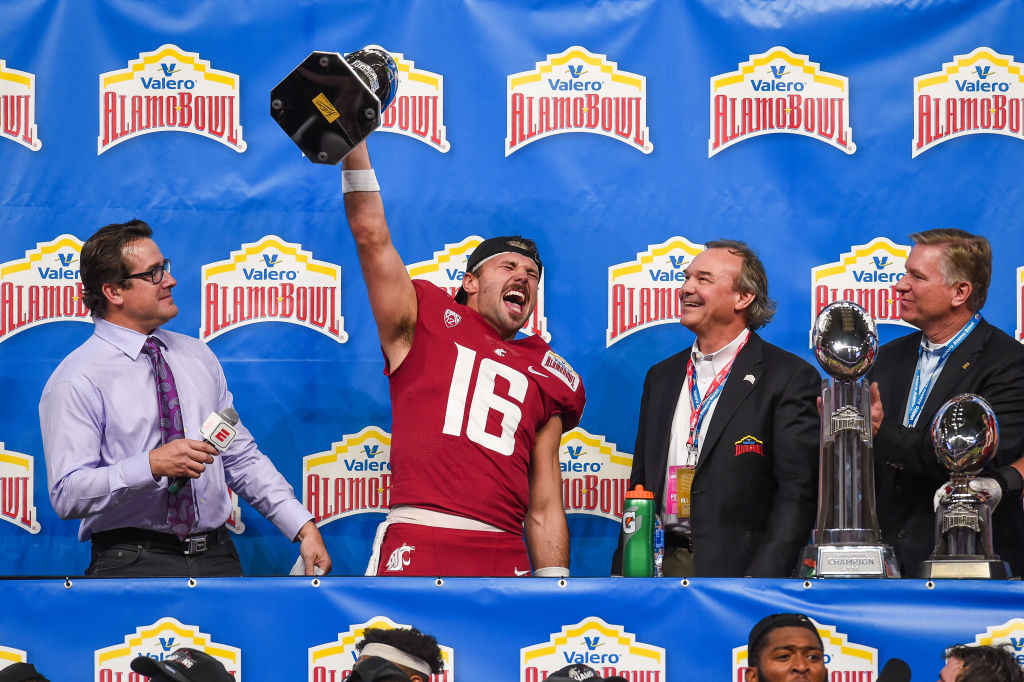 With stars in his eyes, Minshew committed to Alabama where Coach Nick Saban promised the transfer student a job as a graduate assistant if he played one year for the Tide. Minshew saw coaching as a viable path to the pros. But then came a phone call from Washington State head coach Mike Leach who remarkably convinced the young QB to come to Pullman, Washington and lead the Cougars.
Leach put it simply: "So you want to lead the country in passing?"
"Ultimately, I'm a player, and I have a little bit of time left to play, and I'm going to give it all I've got," Minshew told AL.com of his decision to play at WSU. "My goal since I've been a kid is to play in the NFL. That's what I've got to do. I've got to chase that dream. And the coaching, it will be there."
It was a wise decision.
As a graduate student at WSU, Minshew led the team to an 11-2 record, throwing for 4,776 yards on his way to winning the Johnny Unitas Golden Arm Award as the nation's top senior (or fourth year) quarterback. Minshew finished fifth in the Heisman Trophy balloting and was named the Pac-12 Offensive Player of the Year.
Next stop, Jacksonville
Minshew was drafted by the Jaguars in the sixth round and beat out the competition in training camp to become the backup to starter Nick Foles. When Foles went down in the first game of the regular season, it was the next man up, and that the next man was the well-traveled Gardner Minshew II.
Goofy mustache and all, Minshew is picking up where he left in college, passing for 692 yards in three games—two as a starter. With five TDs and just one interception, the man from Mississippi via Alabama, North Carolina, and Washington State may be just what the Jags need to inject life into a somewhat lifeless franchise.