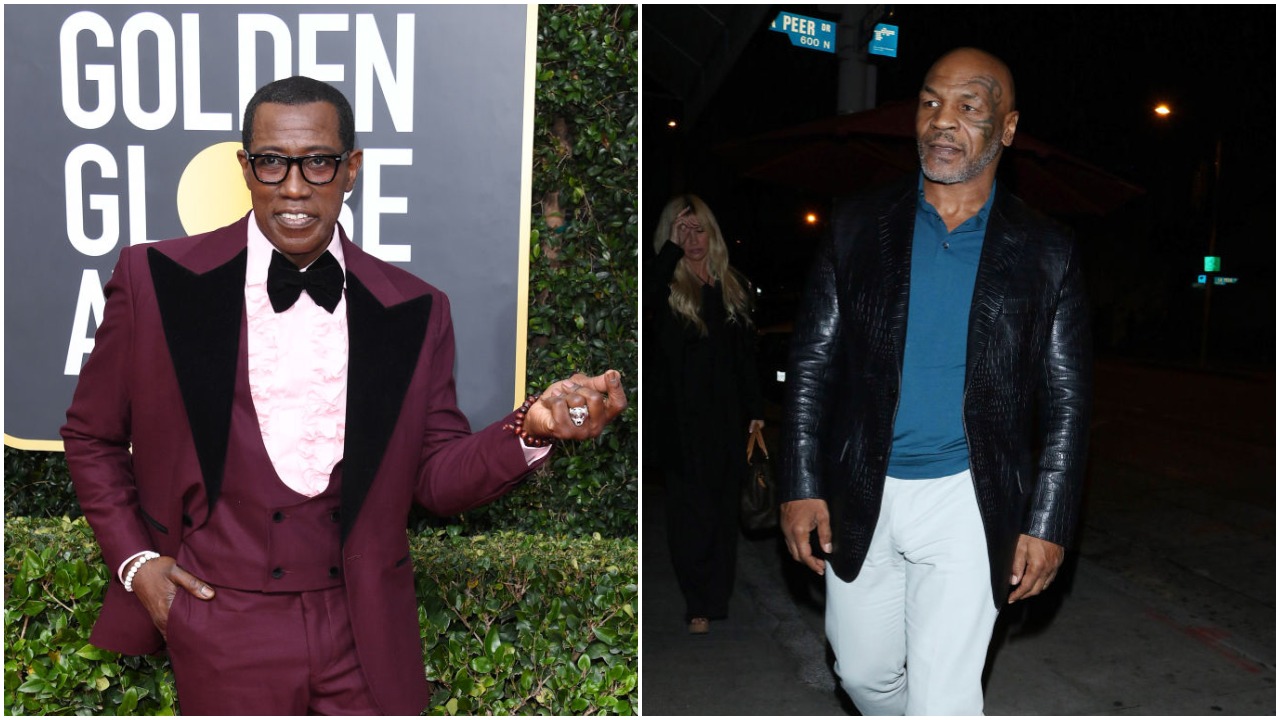 The Crazy Story of Mike Tyson Knocking Out Wesley Snipes
A look back on the crazy story that involved former heavyweight champion Mike Tyson knocking out actor Wesley Snipes in a bathroom in LA.
Stories about Mike Tyson are just the best, aren't they? It's sometimes hard to know what's true and what isn't but they sure make for interesting conversation. Some we know to be true are the things we've seen play out inside the ring, such as the ear-biting incident with Evander Holyfield or the crazy rant against Lennox Lewis.
But some of the greatest content has come from those who were close to Iron Mike back in the day, his managers and bodyguards and such. I think my favorite was the story about Mike Tyson threatening Michael Jordan in a Chicago restaurant over Robin Givens. There's also been a story out there for years about the former undisputed heavyweight champion of the world knocking out actor Wesley Snipes in a bathroom in Los Angeles.
Mike Tyson's former bodyguard Rudy Gonzalez says that Iron Mike once knocked out Wesley Snipes in an LA bathroom
According to Mike Tyson's former bodyguard, Rudy Gonzalez, who once wrote a tell-all book on the former champ entitled "The Inner Ring," the story goes like this. Tyson was seeing a woman named Hope, who left his LA apartment a little earlier than she usually did one night and told Mike that she was going to visit a friend. Gonzalez says that Tyson asked him to follow her, which he says he did, and that the friend turned out to be Wesley Snipes. Here's how he says the rest of the night went down.
"(Tyson) was paging me. I called him back to let him know the situation … Less than ten minutes later, he pulled up in a yellow Testarosa, accompanied by a new bodyguard Anthony Pitts.

"When Hope caught sight of him, she practically fell out of Snipes' lap and onto the floor. The actor froze then waved a hand. 'Now, Mike, now, Mike, we can do this together. I don't want no problem.

"'Let's go into the bathroom!' Tyson snapped.

"When I returned from the parking lot, I noticed Anthony was blocking the bathroom door. A couple minutes later we heard a big noise inside, and then Tyson emerged alone.

"After he was gone, I cracked open the bathroom door. Wesley Snipes was sitting against the far wall, head tilted to one side, unconscious."

Rudy Gonzalez on Mike Tyson knocking out Wesley Snipes

So there's one version of the story.
Wesley Snipes said that the two never fought
A few years after "The Inner Ring" was released, Wesley Snipes appeared on "The Howard Stern Show" and said that Mike Tyson's former bodyguard had completely made up the story and that a fight between the two never took place. Despite being a fifth-degree black belt, he never wanted a fight to take place. You certainly can't blame him on that one as this story was said to have taken place in the late '80s when Mike Tyson was in his prime.
So what does Mike Tyson himself have to say on the matter?
Mike Tyson says that he did confront Wesley Snipes but nothing ever got physical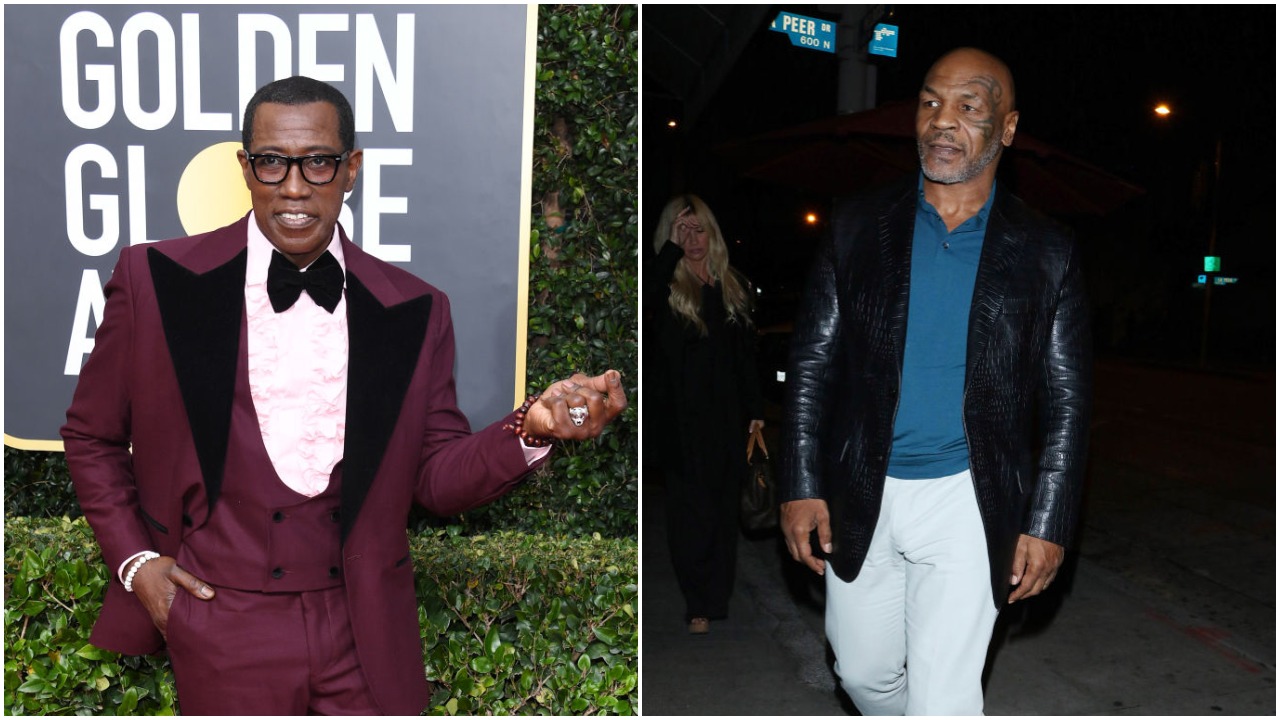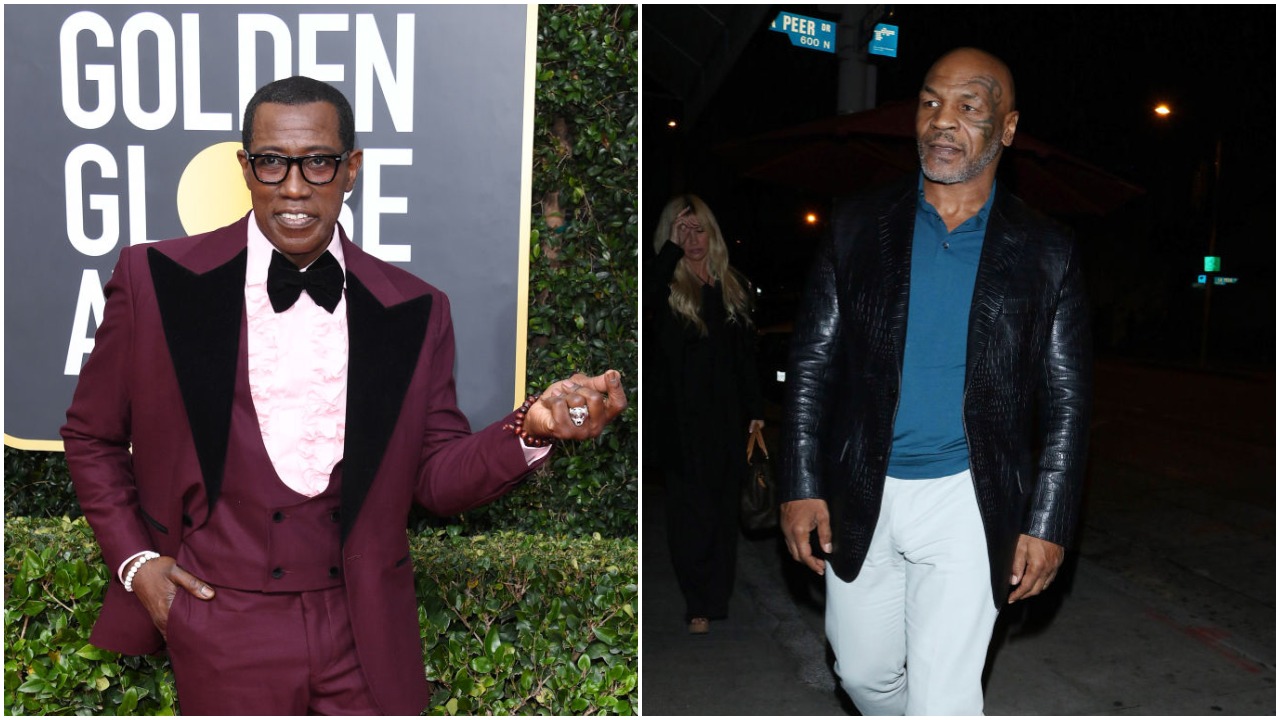 In his best-selling autobiography, "Undisputed Truth," Mike Tyson gave his version about what went down with Wesley Snipes. First off, he says that he was never romantically involved with Hope. He says that everyone thought that the two were involved but were actually just great friends and that he let her stay in a spare bedroom at his apartment as she was a young college student and didn't have a lot of money. She had gotten involved with Snipes but the two had split up while Tyson was out of town. An excerpt from the book says that Tyson did confront Snipes but that things never got physical.
"Wesley had broken her heart; he didn't want her anymore. 'See, Hope, this is what happens when you mess with those kinds of men in your life. You need a straight guy,' I told her. But Hope she didn't want to hear that. She wanted to hear 'Why are you crying, Hope? I'm going to kick his a**.'

"Hope didn't get what she wanted from me, so she said to me, 'Oh, and Wesley didn't get why I was with you. He said, 'What are you doing with a guy like Tyson?' to me.

"I knew that was bull.

"A few days later I made plans to meet Hope at RnB. I sat next to her and asked her how school was, when we saw Wesley Snipes walk in. I excused myself and walked over to him. Wesley looked up, saw me, and panicked.

"'Mike, please don't hit me in my face, that's how I make a living,' he said.

"'Man, don't worry about that thing with Hope. She's just hurt.'

"We both laughed about it."

Mike Tyson on the rumored fight with Wesley Snipes
So there you have it. While it's interesting to picture Mike Tyson knocking out Wesley Snipes in a bathroom, it just seems to be someone making up a story about a celebrity to make a few bucks, which Rudy Gonzalez certainly did with his book. But Tyson and Snipes have both set the record straight. But even with no actual fight, can you imagine Mike Tyson heading your way in a restaurant and thinking that something might go down? Frightening.