The Crazy Way Mike Tyson Found Out His Back Was Broken
Mike Tyson is the biggest and baddest boxer of his generation. But toward the end of his career, he was known for saying and doing some crazy things. During one of his last post-fight interviews, Tyson even went on to say that his back was broken. Here's a look at this crazy interview and the meme that emerged along the way. 

The time Mike Tyson fought with a broken back
The year was 2003, and a few months ago, Tyson lost his last chance at reclaiming his belts when reigning champ Lennox Lewis knocked him out. Tyson, in his mid-thirties at the time, wanted another run at the belt, so he got himself another fight. 
Despite having a 24-1 record, opponent Clifford Etienne was probably not on the former champ's level. In any case, the two touched gloves in Memphis and 49 seconds later, "Iron Mike" landed a perfect shot that knocked Etienne out.
Tyson felt relieved to rebound from his loss to Lewis. But in his post-fight interview, he famously told interviewer Jim Gray, "I broke my back." Gray paused for a moment, perhaps shocked, and then asked Tyson what he meant. Tyson then uttered some words that would become a running joke in boxing, "My back is broken. Spinal." 
How Mike Tyson found out that his back was broken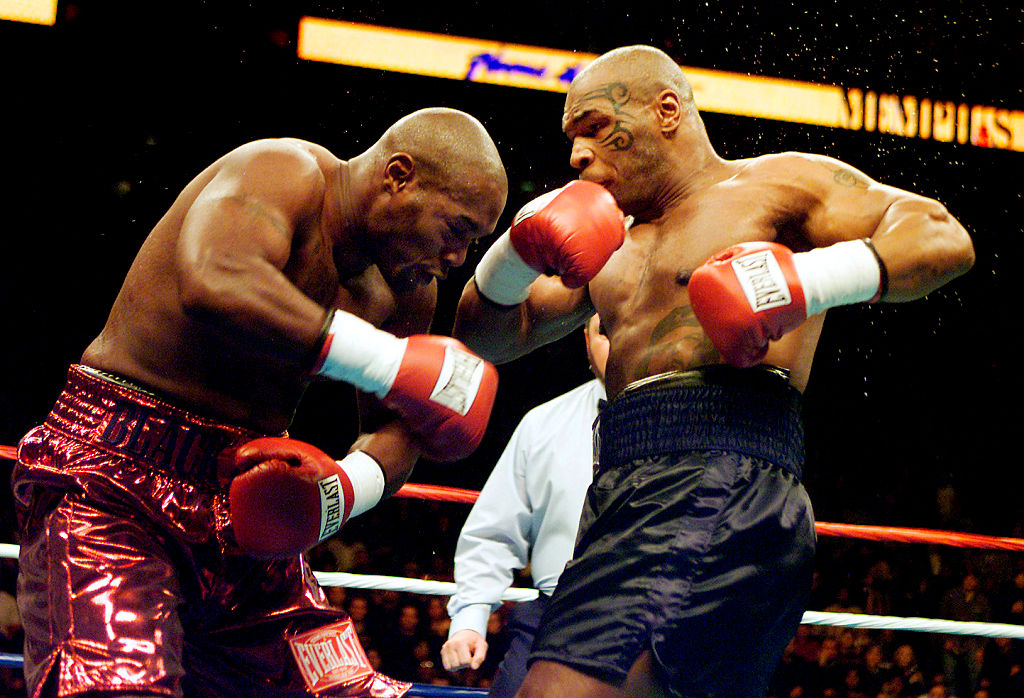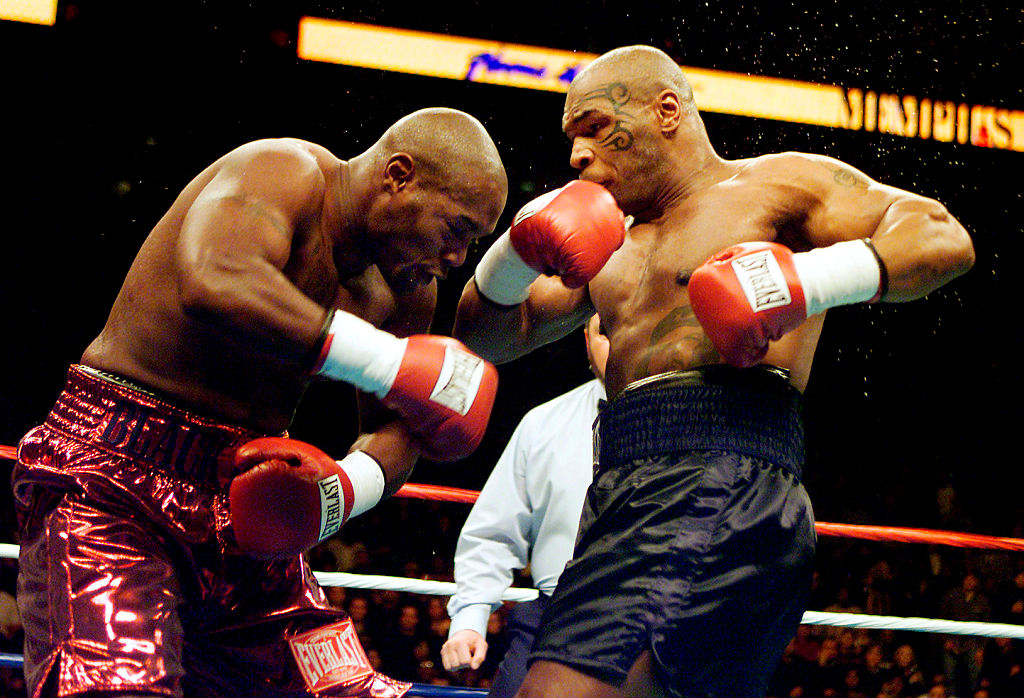 Iron Mike is more fit than most athletes. As such, he has a stringent workout routine. Like he told Gray, one day, he was doing his daily 2,500 sit-ups while resting a 20-pound weight on himself. Then, he felt as if he couldn't do one more sit up. Obviously, something went wrong. 
He got examined by a doctor and the doctor told him, in Tyson's words, that his back was broken. Tyson claimed he broke his back earlier from a motorcycle accident. Gray asked the former champ how he fought with a broken back, and Tyson just replied, "I don't know." 
Like most people who suffer an injury, Tyson also said he was reluctant to fight a few days before the event. But he did it anyway because he had to. That said, after this infamous interview, fans and analysts questioned Tyson's truthfulness, since it's pretty ridiculous to fight with a broken back.
Mike Tyson tells the truth
In 2018, during the International Boxing Hall of Fame induction ceremony, Gray sat down with Tyson. He was still incredulous about "Iron Mike" fighting with a broken back, so the two men talked about what really happened. 
As Tyson said, the doctor told him that "pieces were breaking off of his spine" due to his motorcycle injury. Tyson, who isn't a medical professional, assumed this meant he had a broken back. As he clarified during their chat, his back was injured, but it wasn't broken. It was his fault for "making a big thing out of it." 
This type of honesty is something Tyson fans know, as he's been taking a deep and hard look at himself, his career, and the personal issues he's had along the way. Still though, "Iron Mike" lived up to his name for fighting with an injured back, even though his back wasn't actually broken. That said, it was spinal, at the very least.