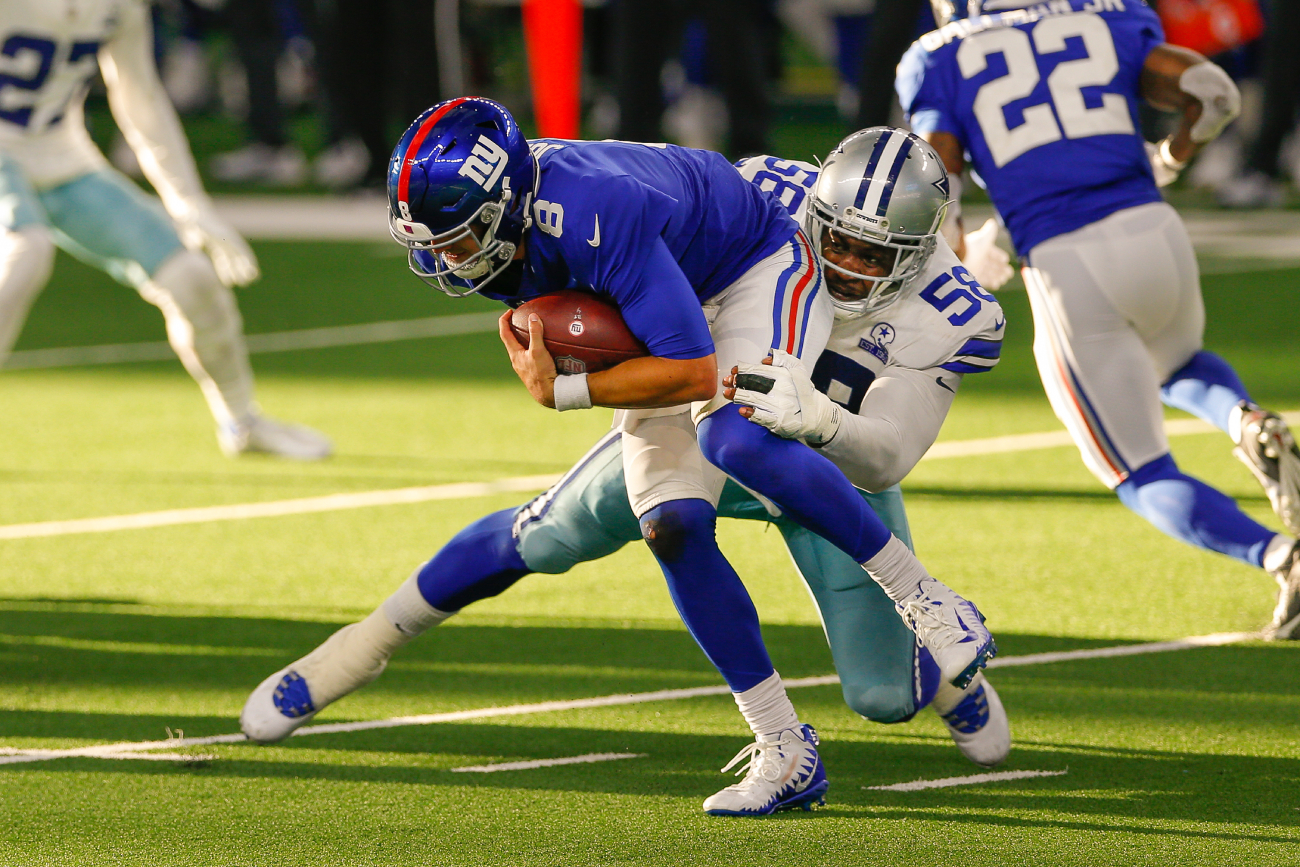 The Dallas Cowboys Are Sending a Strong Message About Their $2 Million Star's Future With the Team
Aldon Smith has been excellent for the Dallas Cowboys so far this season. They just sent a strong message about his future with the team, too.
The Dallas Cowboys have had an awful start to their 2020 NFL season. A reason that they have been so bad is because of the team's atrocious play on defense, which has since led to the team making some personnel changes with players on that unit. However, they are now sending a strong message to their $2 million star, letting him know that he is not going anywhere. That star is defensive end Aldon Smith.
Aldon Smith has been pretty good for the Dallas Cowboys
Aldon Smith had a lot of potential coming into the NFL, as he went to the San Francisco 49ers with the No. 7 overall pick in the 2011 NFL draft. He became a star with the 49ers, too, as he had 14 sacks in 2011 and then 19.5 sacks in 2012, which led to him earning a Pro Bowl selection and becoming a First-Team All-Pro that year.
In 2013, he then had 8.5 sacks. His 42 sacks in his first three seasons were the third-most by any player in NFL history, according to ESPN's Field Yates. However, he has had some off-the-field issues, which have ultimately kept him off the field.
The NFL suspended him for nine games during the 2014 season for violating the league's substance abuse and personal conduct policy, according to CBS Sports. The 49ers then ultimately released him in 2015 after his third DUI. He then signed with the Oakland Raiders in September 2015. However, while on the Raiders, the NFL suspended him for one year after a hit-and-run incident. The Raiders then ultimately released him in 2018 after he had been in some more legal trouble. He only played in nine games for Oakland.
Prior to this season, Smith had not played since the 2015 season with the Raiders. The Dallas Cowboys then signed Smith to a one-year, $2 million contract with an additional $2 million in incentives in April 2020, per NFL.com. The NFL then reinstated Smith in May.
Smith has since been excellent for the Cowboys so far this year. Through the team's first seven games, Smith has 32 total tackles and four sacks. Both of those numbers are the most for him since his 2013 season with the 49ers.
The Seattle Seahawks showed an interest in trading for him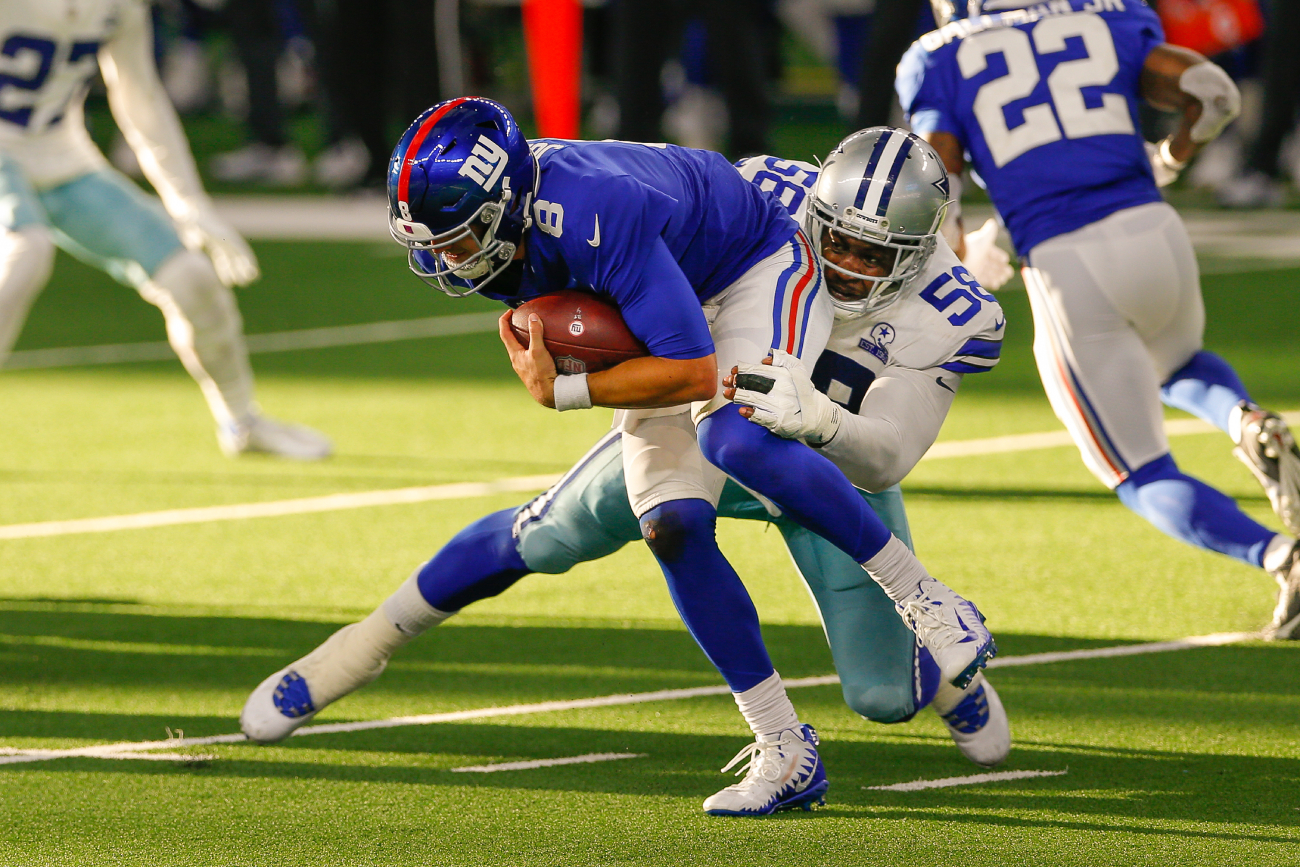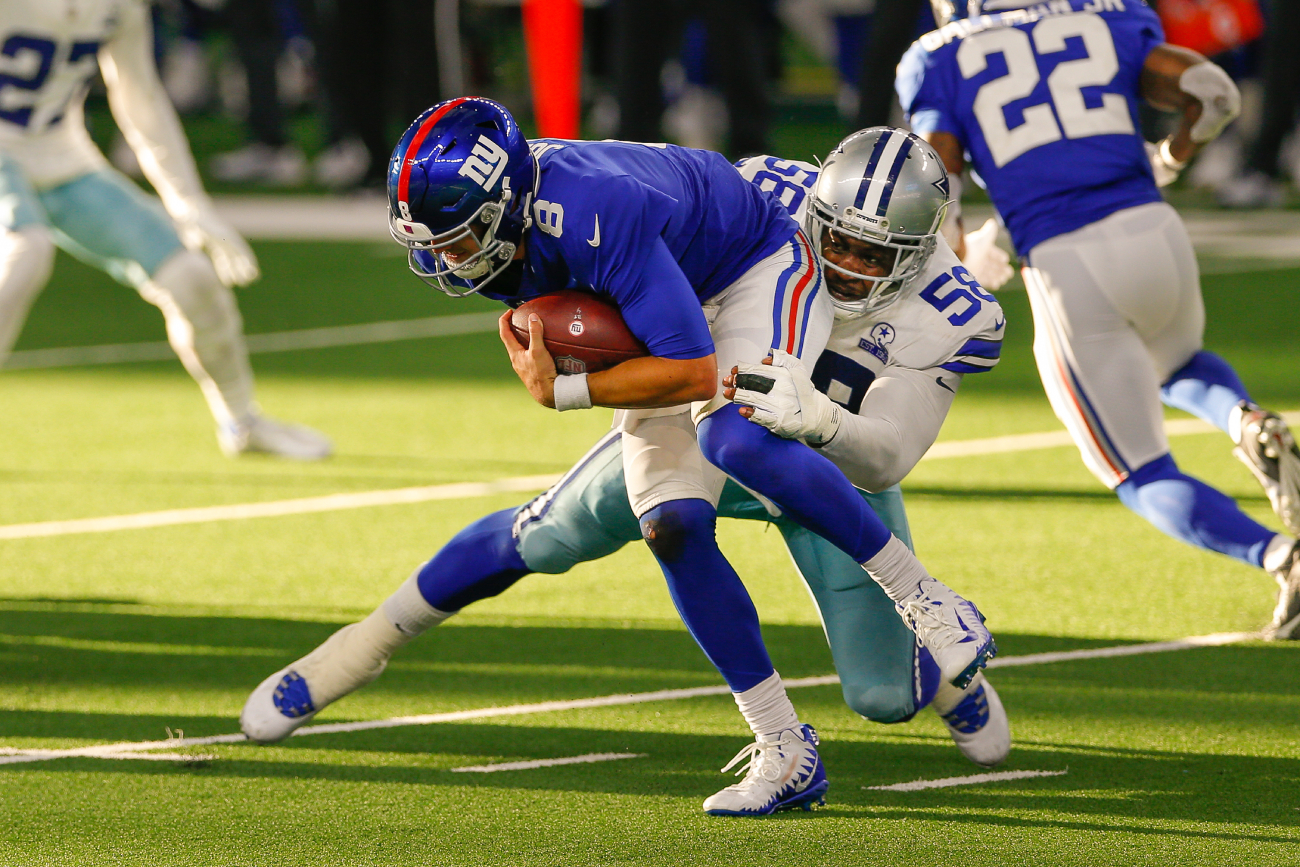 The Seattle Seahawks are one of the best teams in the NFL so far this year as they have started 5-1. However, Seattle's defense has been horrible this season. It has allowed 28.7 points per game through six games, and it has allowed the most yards of any team through six games in NFL history, according to ESPN.
Seattle has already traded for former Cincinnati Bengals' star Carlos Dunlap, though, and Dallas has traded Everson Griffen. So, one would think that since the Seahawks are buying and the Cowboys appear to be selling that the two teams might be a perfect match for a trade.
Well, according to NFL Network's Mike Garafolo, Seattle showed interest in trading for Smith. However, Dallas has reportedly said that they are not trading him, according to Garafolo.
The choice to not trade Smith ultimately sends a strong message to their $2 million star.
The Dallas Cowboys are sending a strong message about Aldon Smith
The Cowboys saying that they don't want to trade Smith ultimately sends a strong message to the pass rusher. This means that, despite all of the team's issues on defense this year (they are last in the league in points allowed per game, allowing 34.7), Dallas is confident in Smith, and they want to keep him around.
In fact, Garafolo projected on Good Morning Football that the Cowboys will sign Smith to a "lucrative extension" this offseason
It appears that Aldon Smith has gotten his career back on track with the Dallas Cowboys. He will, most likely, get rewarded for it soon, too.
Stats courtesy of Pro Football Reference