The Dallas Mavericks Could Soon Have a New Talented Running Mate for Luka Doncic
Luka Doncic and the Dallas Mavericks had an excellent year during the 2019-20 NBA season. After not making the playoffs in three consecutive seasons from 2016-17 through 2018-19, Doncic helped lead the Mavericks to the playoffs in 2019-20. He also put himself in the MVP conversation. So, what will the Mavs do to take that next step? Could they add a new running mate for Doncic in the backcourt? Yes, trade rumors have recently connected the Mavericks to multiple big-time names.
Luka Doncic has become a breakout star for the Dallas Mavericks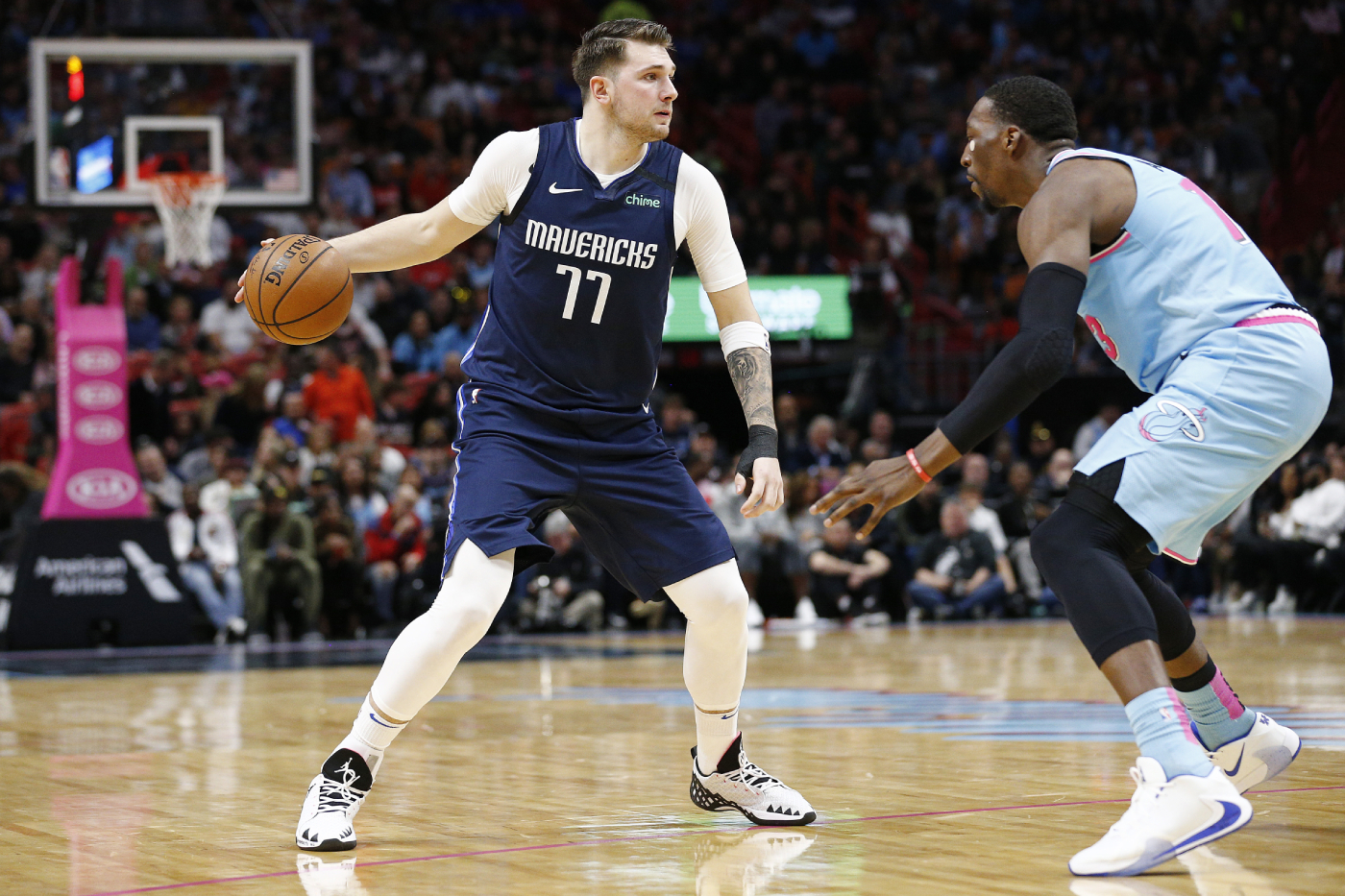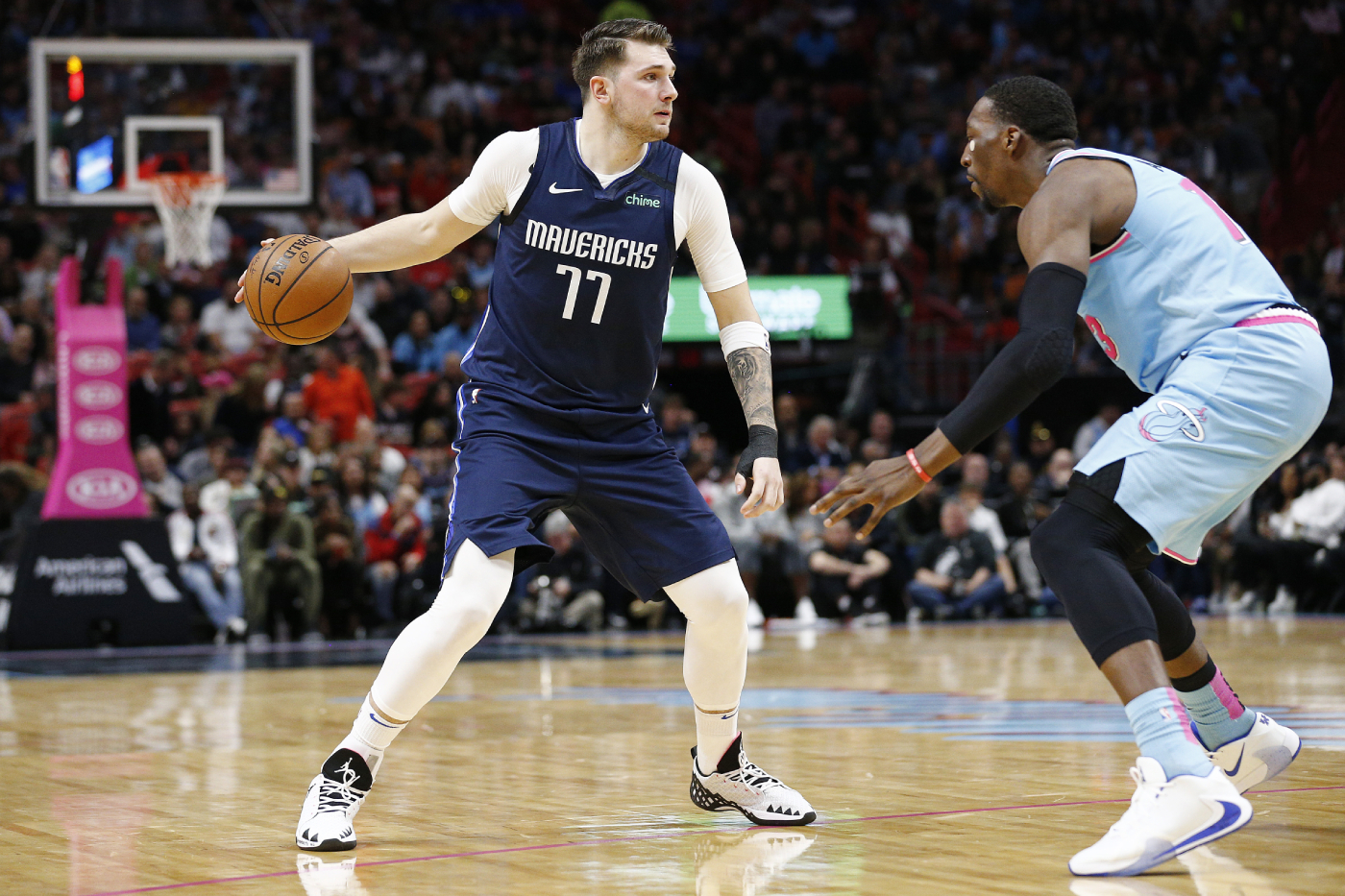 The Dallas Mavericks traded for Luka Doncic during the 2018 NBA draft, and he has since become a superstar.
Doncic had an excellent rookie year, as he won the Rookie of the Year award with 21.2 points per game, 7.8 rebounds, and six assists. He helped the Mavericks improve quite a bit, too, as they went from 24-58 in 2017-18 to 33-49 in 2018-19 with Doncic.
During the 2019-20 season, though, Doncic was one of the best players in the entire NBA. He averaged 28.8 points per game, 9.4 rebounds, and 8.8 assists, and he earned his first All-Star selection. Doncic was also a part of a pretty talented duo, as the Mavericks added Kristaps Porzingis, who averaged 20.4 points per game, 9.5 rebounds, and two blocks.
The Mavs also ultimately became a pretty good team last season. They went 43-32 overall and earned the No. 7 seed in the Western Conference. Additionally, in the playoffs, they gave the No. 2-seeded LA Clippers a tough fight, as the Clippers only won in six games. Doncic had an incredible series, too, as he averaged 31 points per game, 9.8 rebounds, and 8.7 assists.
So, since the Mavericks are clearly on the come up, could they give Doncic a new backcourt running mate? There appears to be a chance.
The Dallas Mavericks could add a big-time guard this offseason
The Mavericks had some decent players in the backcourt with Doncic last season. Tim Hardaway averaged 15.8 points per game and shot 39.8% from 3-point range. Seth Curry also played well, as he averaged 12.4 points per game and shot 45.2% from 3-point range.
However, there is a chance that they could get an upgrade this offseason.
Matt Moore of The Action Network reported that league sources have said that the Mavs are pursuing an upgrade and could have an interest in Victor Oladipo, Spencer Dinwiddie, and Jrue Holiday.
The Mavs would need to trade for each of these guys, though. Oladipo has one more year left on his contract, while Dinwiddie and Holiday both have player options next season, per Spotrac.
So, if the Mavericks were to add one of these guys, what could they bring to the team?
What could Victor Oladipo, Spencer Dinwiddie, or Jrue Holiday bring to the Mavs?
If Oladipo is completely healthy this year and back to where he was a couple of years ago, he could be a massive star. During the 2017-18 season, Oladipo averaged 23.1 points per game, 5.2 rebounds, 4.3 assists, and a league-leading 2.4 steals. He could ultimately give the Mavericks scoring, facilitating, and great defense if healthy.
Dinwiddie, on the other hand, had a breakout season in 2019-20, as he averaged 20.6 points per game and 6.8 assists. Holiday has also been an excellent scorer each of the last three seasons, scoring 19 points per game or more to go with six assists or more. He had an incredible season in 2018-19, though, as he averaged career-highs in points per game with 21.2, and rebounds with five. He also averaged 7.7 assists that year.
Each of these guys wouldn't just give the Mavericks a boost in terms of a third scoring option, but they would also bring an ability to facilitate. After Doncic's 8.8 assists per game last season, the Mavs' second-leading assist man out of players who played 30 or more games was Jalen Brunson with 3.3 assists. They could certainly use a guard that knows how to share the ball effectively.
The Dallas Mavericks certainly have a chance to become a top team in the Western Conference this upcoming season. Adding one of these guys, though, could make them a championship contender.
Stats courtesy of Basketball Reference