The Dark Side of Michael Strahan's $15 Million Divorce
There can be a dark side to being a star athlete. Sure, they get fame and fortune. But what happens when their lives get messy? Bitter divorces can be even more troubling due to the sums of money involved. Just look at athletes like Greg Norman and Tiger Woods. NFL Hall of Famer and wealthy TV host, Michael Strahan, has had his fair share of marital troubles.
Michael Strahan's dynamic career
Strahan first came to fame as a Hall of Fame pass rusher for the New York Giants. The affable defensive lineman quickly became the King of New York in many fans' eyes. Not only was he incredibly talented on the field, but he was also charismatic off of it.
Strahan was one of the most popular Giants players for almost his entire career. In 2008, after helping the Giants to an upset win over Tom Brady and the previously 18-0 New England Patriots in the Super Bowl, he retired. Strahan joined the NFL on Fox team of analysts, a role he still holds to this day.
He also followed in Regis Philbin's footsteps, hosting Live! with Kelly and Michael alongside Kelly Ripa. After an unexpected and somewhat acrimonious departure from that show, he joined the cast of Good Morning America on ABC in the morning. He's still in that role today as well. 
Strahan's first marriage
Strahan's first marriage was to a woman named Wanda Hutchins. The two entered into a relationship when Strahan was still in college. The couple had a son and daughter before deciding to part ways.
While divorce isn't typically a positive experience for anyone involved, by all accounts, this split didn't seem to have the same rancor as Strahan's next divorce. Unfortunately for the former Giants' legend, the worst was yet to come. 
Michael Strahan's second marriage and subsequent divorce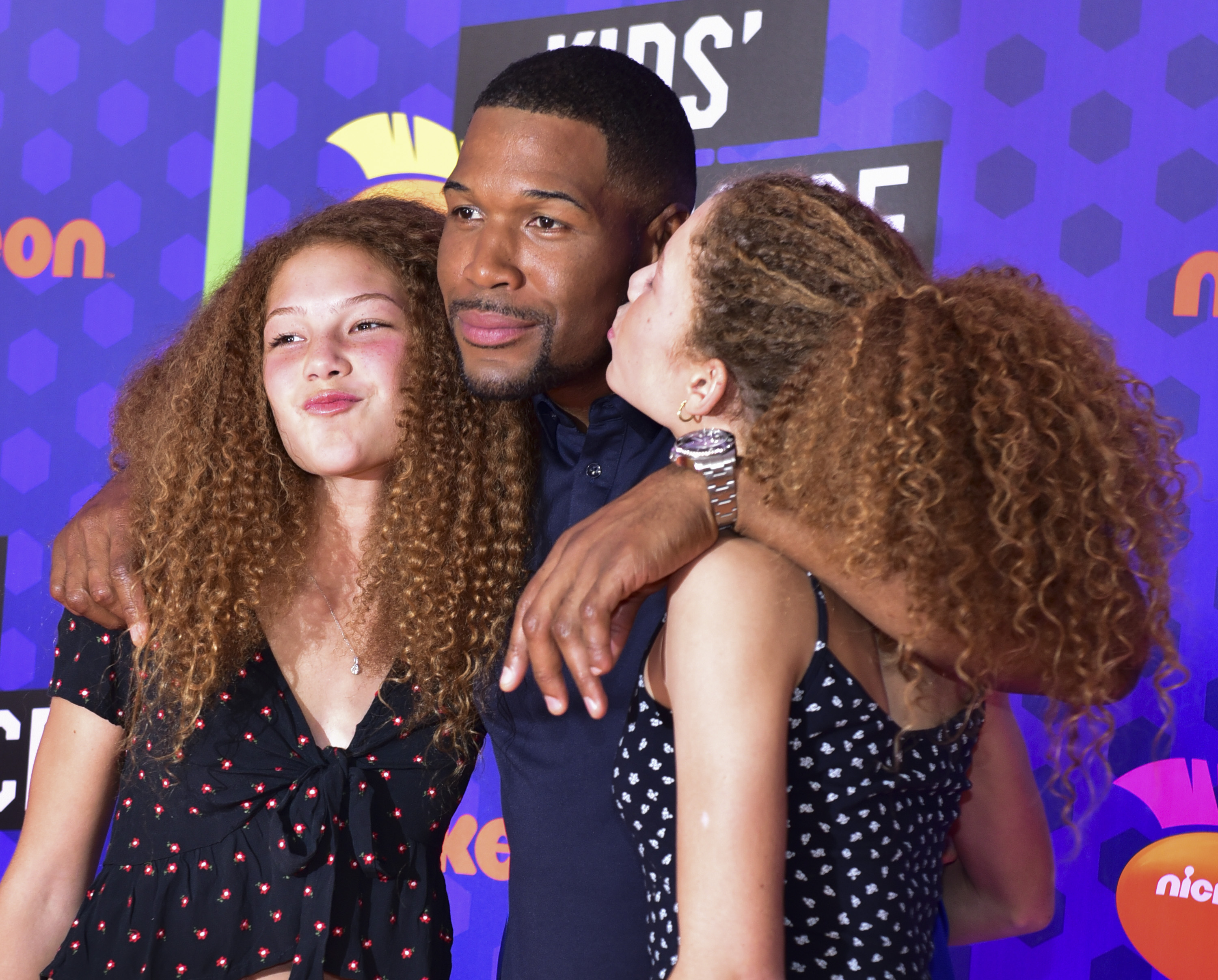 Strahan's second marriage and subsequent divorce were much messier. He married a woman named Jean Muggli. They seemed to have what the New York Daily News called a "fairy tale" marriage. Unfortunately, it didn't have a fairy tale ending. Strahan's ex called the police on him, reporting that he abused her. Strahan vehemently denied this claim and said that Muggli withdrew $33 million from their bank account. She later held a "revenge yard sale" to profit off of and spite Strahan.
The New York Post reported the two had an ugly custody battle over their kids earlier this year, too. Muggli received over $15 million in the divorce settlement. He also agreed to pay $18,000 a month in child support. That number fell to $13,000 after Strahan retired from the NFL. 
How does Strahan deal with all the negativity, particularly his depiction in the media? He told the Harvard Business Review he doesn't let it get to him: 
"The media is going to sensationalize. But I've learned through all my stuff — the good and the bad- — that I don't have to prove anything, because I know who I am, and I have people, real friends, who know too. So I don't think or worry about it anymore. It's just fluff, and they'll use that newspaper to wrap dead fish the next day, and people will move on to the next story. "
Strahan still seems to be on top of the world, even if he is having a rough go of it with his ex. He can clearly keep everything in perspective.