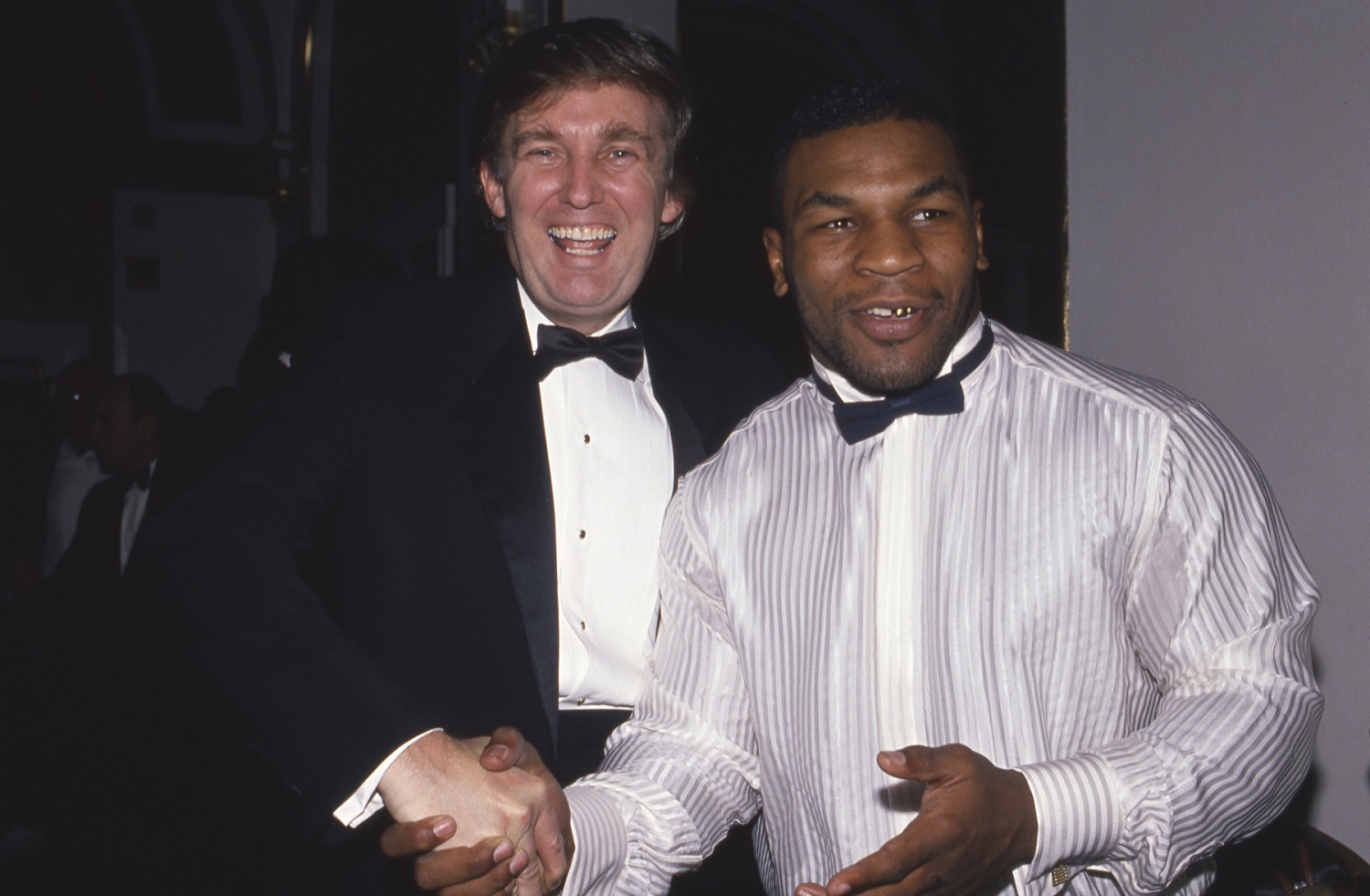 The Day Mike Tyson Confronted Donald Trump Over Robin Givens
A look back on when former undisputed heavyweight champion Mike Tyson asked Donald Trump if he was involved with his then-wife, Robin Givens.
Put Donald Trump and Mike Tyson together and you're bound to have some fireworks, right? Well, that's exactly what happened in 1988 when the two formed a partnership that quickly turned sour when the "Baddest Man on the Planet" accused the future president of the United States of being involved with his then-wife, actress Robin Givens.
Donald Trump paid $11 million to sponsor the Mike Tyson-Michael Spinks fight
As Mike Tyson became one of the biggest sports stars on the planet in the 1980s, Donald Trump could see the dollar signs and wanted in on the attraction. He'd hosted a few of Tyson's early fights at Trump Plaza in Atlantic City but after Iron Mike won his first heavyweight title from Trevor Berbick in 1986, most of his bouts were taking place in Las Vegas. But Trump was determined to get the undisputed champ back to the East Coast and succeeded.
In October 1987, for the first time in six fights, the champ was back in Atlantic City and knocked out Tyrell Biggs. Just over three months later, Trump was again the sponsor as Tyson famously destroyed Larry Holmes. While these fights weren't taking place at Trump Plaza, they were being held right next door at the famous Atlantic City Convention Hall and Trump, as he's always liked, had his name on everything. But the biggest moneymaker was still to come.
After Tyson destroyed Tony Tubbs in Tokyo, the dream match with undefeated Michael Spinks, who many saw as the actual heavyweight champion, was set and Donald Trump refused to let the fight go to Vegas, paying a then-record $11 million site fee to host the fight in Atlantic City. A capacity crowd of more than 22,000 watched Mike Tyson destroy Spinks in 91 seconds as Trump made millions. The gate brought in more than $12 million and the future president made at least another $15 million in casino revenue that day. That was also the first fight in which Tyson made $100 million.
The 'Baddest Man on the Planet' hired the future president of the United States
The day before the Spinks fight, Donald Trump went to wish Mike Tyson luck, at which point the champ told him that he'd like to speak with him after the fight. At that time, Iron Mike was involved in a lawsuit with his manager, Bill Cayton, as he was trying to get out of their contract as Cayton was receiving one-third of any Tyson earnings, in or out of the ring. Cayton had taken over as Tyson's manager earlier in 1988 following the death of Iron Mike's former manager, Jimmy Jacobs. So the champ enlisted the help of Donald Trump, hiring him as an adviser, which Trump confirmed to the New York Times on July 9, 1988.
"Mike Tyson has asked me and I have agreed, to serve jointly, with regard to future decisions about Mike Tyson's career, including but not limited to the lawsuits going back and forth between Mike and his current manager, Bill Cayton.

"I feel Mike Tyson's lawsuit is a very good one. The contract is onerous and unfair. If Mike knew Jim Jacobs was not going to be around, that he was terminally ill, I don't believe he'd have signed the present contract. His relationship was with Jim Jacobs, not Bill Cayton."

Donald Trump on his business arrangement with Mike Tyson
The same New York Times piece reported that Trump would receive a substantial fee from Tyson for his services, which he would then donate to various charities. It's not clear if that ever happened or what the amount actually was. As for the lawsuit with Cayton, it was eventually settled out of court and Mike Tyson went on to his relationship with Don King. As for Tyson's relationship with Donald Trump, that didn't last very long at all.
The day Mike Tyson confronted Donald Trump over Robin Givens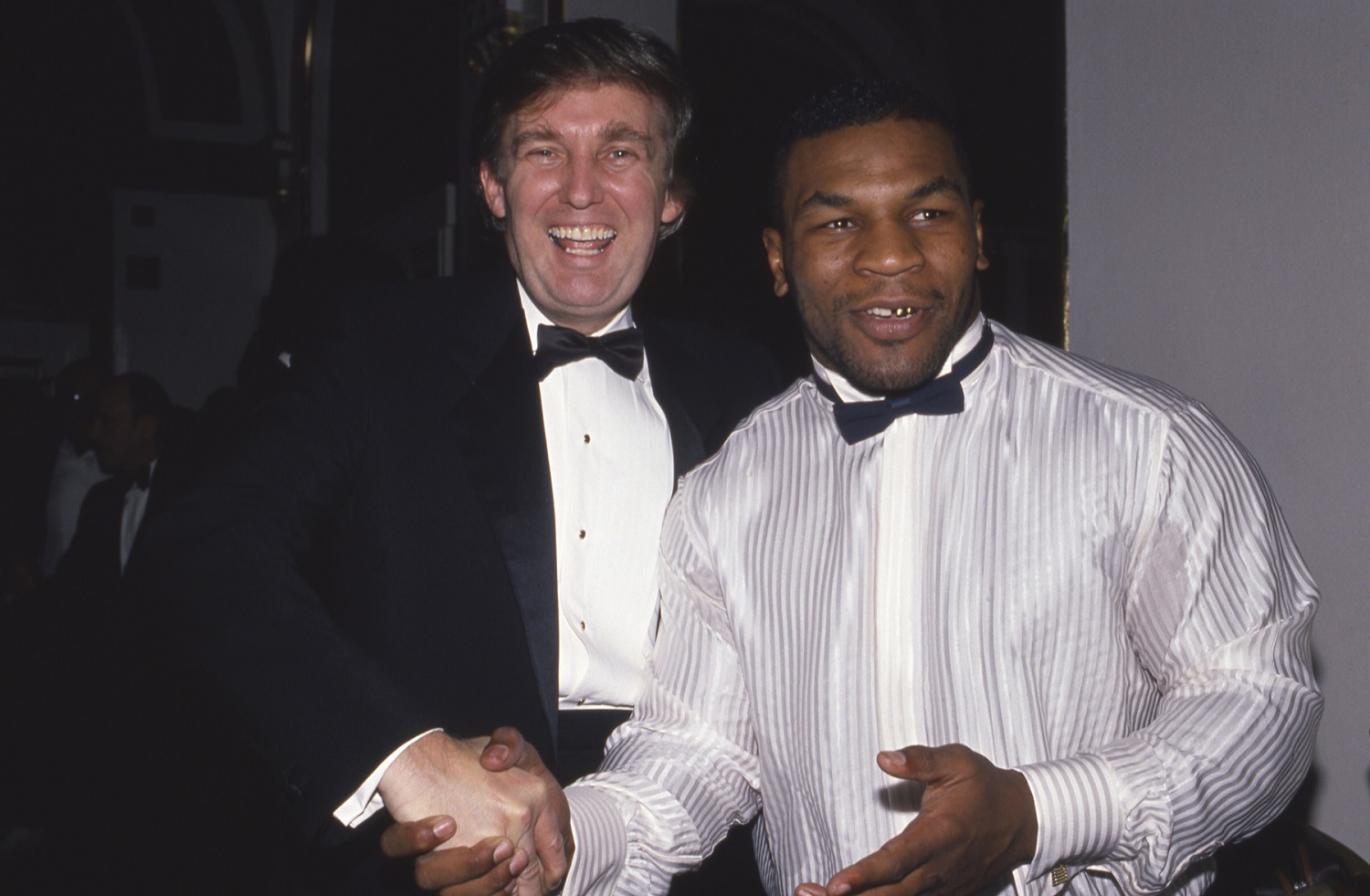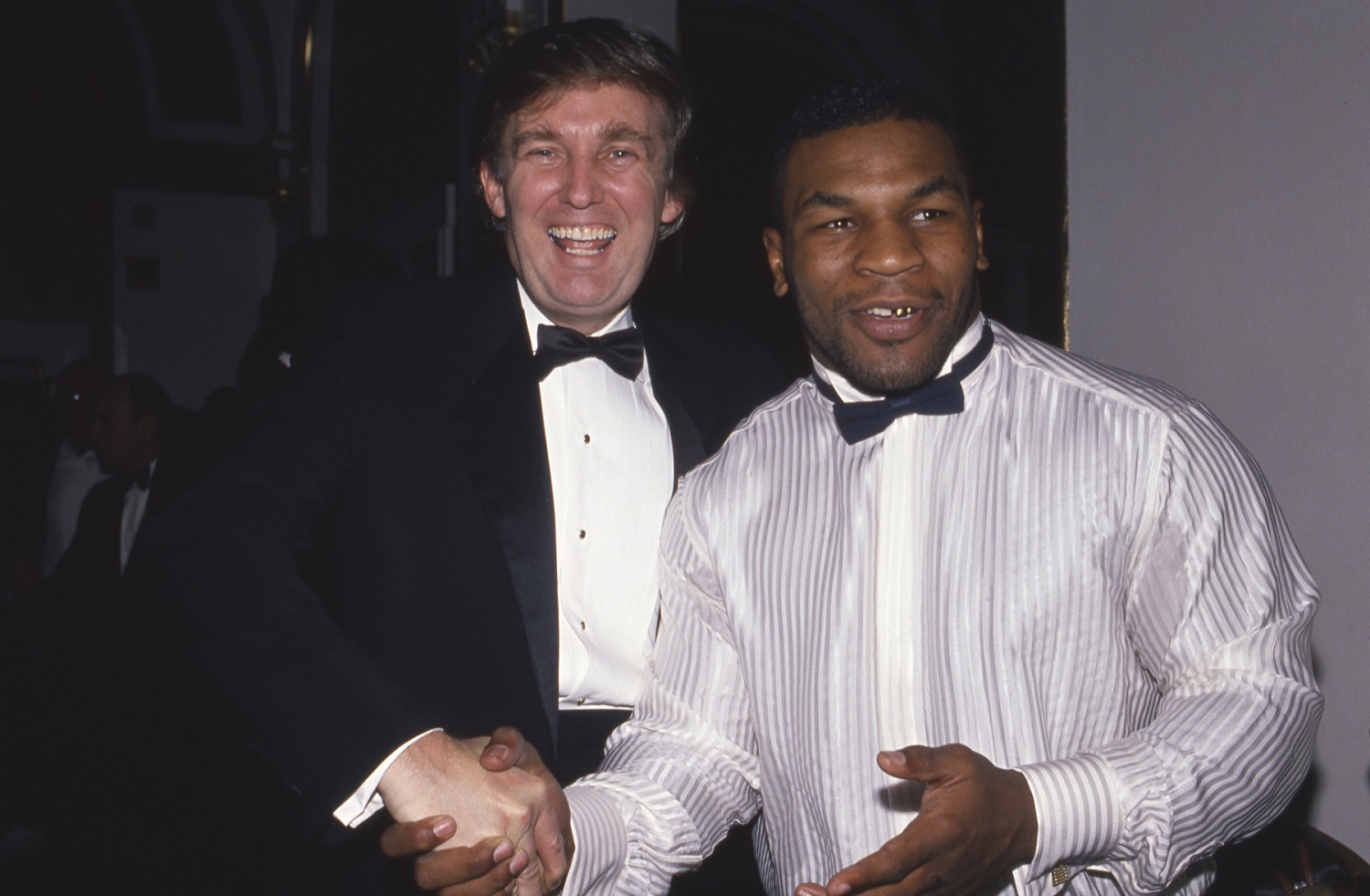 1988 was a year full of interesting relationships for Mike Tyson. Outside of his professional relationship with Donald Trump, he had married actress Robin Givens earlier in the year after less than a year of dating. To say that the couple had a volatile relationship would be putting it mildly. Tyson seemed to be a very paranoid person, especially when it came to his wife, and he reportedly accused many people of being involved with her during their one-year marriage. One of those people was the future president of the United States.
In a 2005 book written by former New York Times reporter Tim O'Brien, "TrumpNation: The Art of Being the Donald," Donald Trump is quoted as saying that the relationship between himself and Mike Tyson got a little tense when the champ accused him of sleeping with Robin Givens (h/t New York Post).
"He said, 'Could I ask you, Are your f- – -ing my wife?' Now, if I froze, I'm dead . . . You would have zero chance. Here's the heavyweight champion of the world, and he's a solid piece of f***ing armor."

Donald Trump in Tim O' Brien's "TrumpNation: The Art of Being the Donald"
For the record, Trump never disclosed his answer. The professional relationship between Trump and Tyson ended after only a few months but things must not have gotten that bad as Iron Mike endorsed the Donald during his presidential run in 2016.