The Denver Broncos Are in the Middle of a Nasty Family Argument Over Ownership
It's always sad when somebody passes away, but things can get contentious for the deceased's family when it comes to figuring out what happens with the estate when the person dies. That is especially true in the case of businessmen who own successful businesses — and NFL teams are often among the most successful businesses around.
When longtime Denver Broncos owner Pat Bowlen passed away 2019, it kicked off a family feud that saw his survivors fighting over who would get control of the football franchise. And the leadership struggle turned ugly, tearing the family apart.
Pat Bowlen's history of Denver Broncos ownership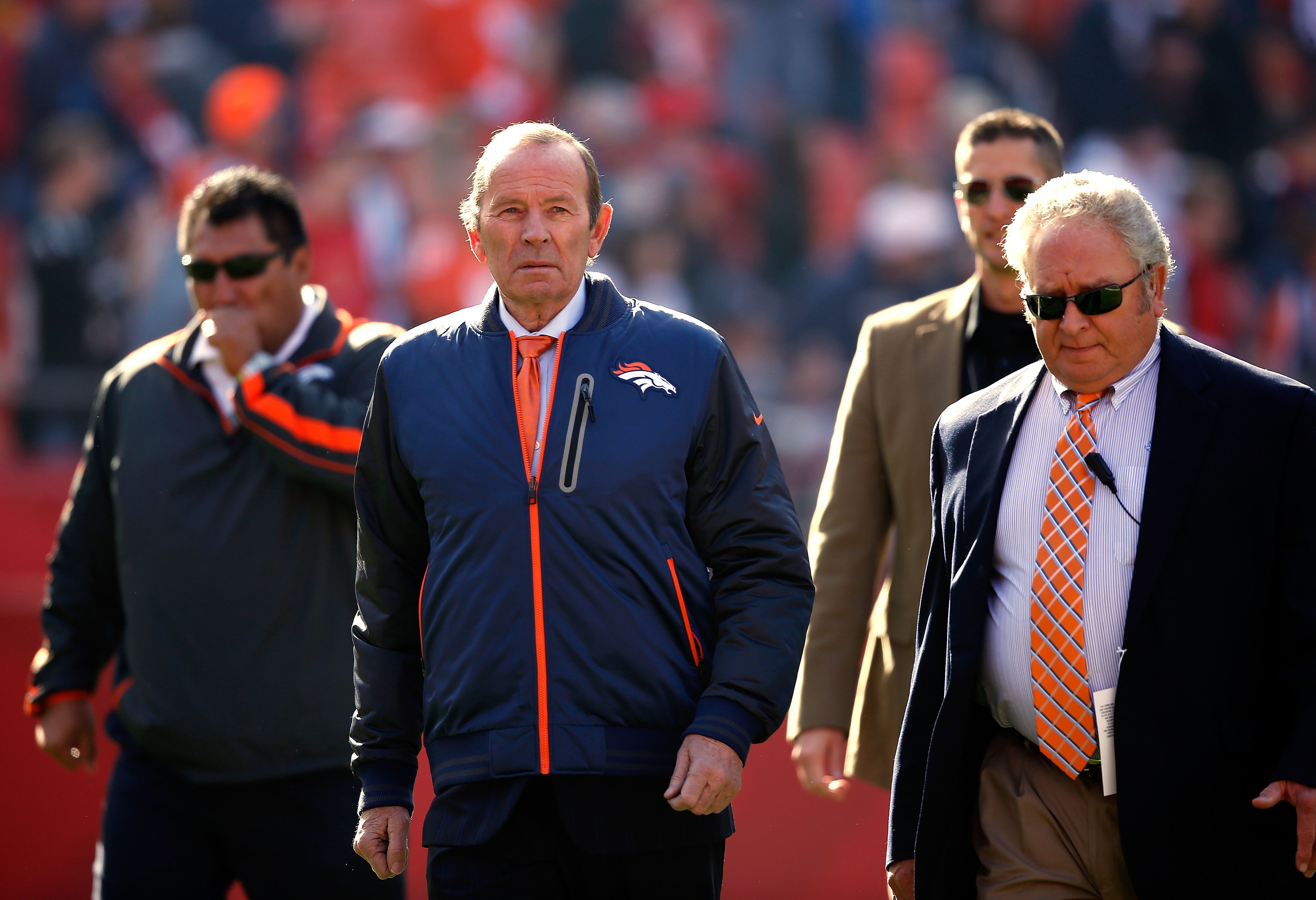 Bowlen bought the Denver Broncos in 1984, and he served as the team's CEO until stepping down in 2014, when his mental capacity became compromised with the onset and progression of Alzheimer's disease.
The team won three Super Bowls under his ownership and found much success with having long runs of consistency, with the likes of QB John Elway and head coach Mike Shanahan sticking with the team for long tenures, and then signing QB Peyton Manning as a free agent late in his career to get the franchise's third Lombardi Trophy.
Bowlen's family and ownership interest in the Denver Broncos
RELATED: Art Rooney II and the 8 Other NFL Team Owners Who Aren't Multi-Billionaires
Bowlen fathered many children, as reported by The Athletic. He had two daughters with his first wife, Sally, and with his second wife and widow, Annabelle, he had five more children.
When he stepped down from the Broncos, Bowlen's ownership stake in the team — about 77% — was put into a trust overseen by three non-family members. When Anabelle passes away, Bowlen's interest in the Broncos will be passed down to his seven children by marriage, with each receiving an equal share.
But Bowlen also has an eighth child, daughter Alexandra, who was born out of wedlock in 1988. Some older members of Bowlen's knew he had an eighth child, but his younger children found out about her two months after his funeral. That led to questions about whether she was looking to join the battle for control of the team.
The battle over the team
RELATED: Jerry Jones Is Surprisingly 1 of the Few NFL Owners to Play Football
Bowlen's trust doesn't detail a clear line of succession for control of the Denver Broncos, which has led to hostility and multiple lawsuits in the battle over control. Bowlen hoped one of his children would emerge as the best candidate to take over principal ownership, but seven years into the search for a successor no one has been named yet — and it doesn't seem like the trustees are close to picking the new controlling owner.
That has caused some people to speculate the trustees are intentionally dragging out the process to keep themselves in charge; they deny that claim. Team president and CEO, Joe Ellis, who is also one of the trustees and controlling owner delegee, has admitted that the situation looks messy. He says that the trustees are "going to follow Pat's plan," no one else's, saying that he knows exactly what Bowlen told him.
One of Bowlen's sons, former college defensive back Johnny, worked in marketing for the team until being put on indefinite leave in 2015 after being arrested for domestic violence. He has said in the past that his father told him he'd "be the one" to take over the team when the time came.
Johnny said that made "a ton of sense" because he's the most qualified and the most well-trained to take over. He claims to have all of the credentials "other (than) this silly senior management job," and he expressed frustration with not getting to do what his dad wanted him to.
Johnny also says he hopes someone will at least let him try, which does not appear to be on the verge of happening.