The Door Just Opened for Conor McGregor to Fight in the UFC at the End of 2020
After a year away from the sport, Conor McGregor returned in dominant fashion in January 2020 by knocking out Donald Cerrone in less than a minute. This was supposed to start McGregor's 2020 season, but the COVID-19 pandemic threw a wrench in all of that. However, now there's some hope that Conor McGregor may fight again in December 2020.
Kamaru Usman pulls out of UFC 256
According to SPORTbible, Kamaru Usman has pulled out of his bout against Gilbert Burns at UFC 256. SPORTbible said that Usman needed more time to recover from the injuries that he suffered when he fought Jorge Masvidal earlier this year, and as a result, he'll be back in early 2021. Due to that, UFC 256, which is set to take place on December 12th, currently has no headliner. 
That said, UFC 256 does have another championship fight on the card. Right now, Amanda Nunes is set to defend her women's featherweight belt against Megan Anderson. This fight is currently the co-main event, but there's nothing stopping the UFC from turning this bout into the main event of the night. 
However, it's also entirely possible that the UFC will add a new main event for the night. The UFC usually puts championship fights as the main event, but the UFC has also allowed fighters to main event without fighting for a title. That's where McGregor comes in. 
Will Conor McGregor become the new main event for UFC 256?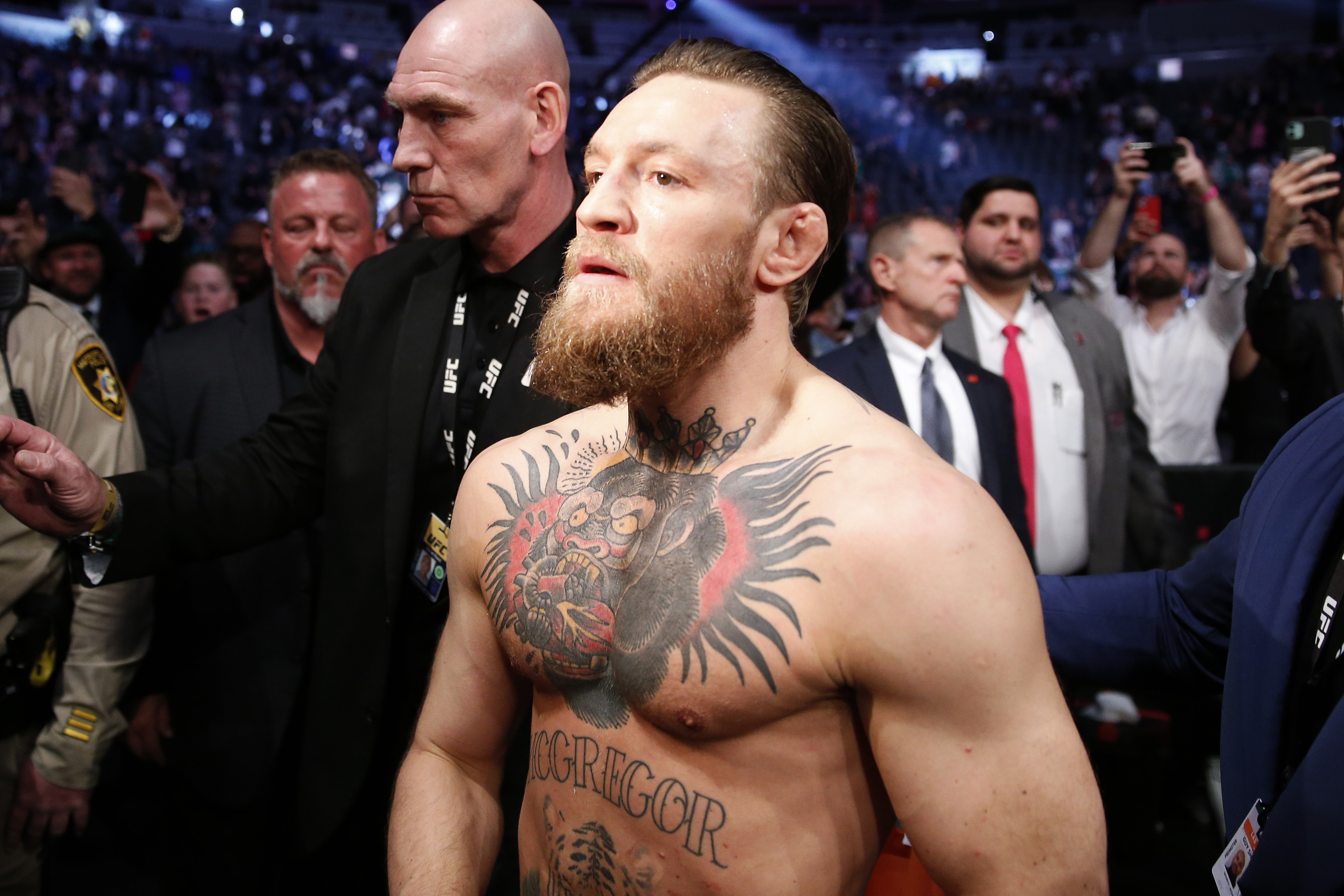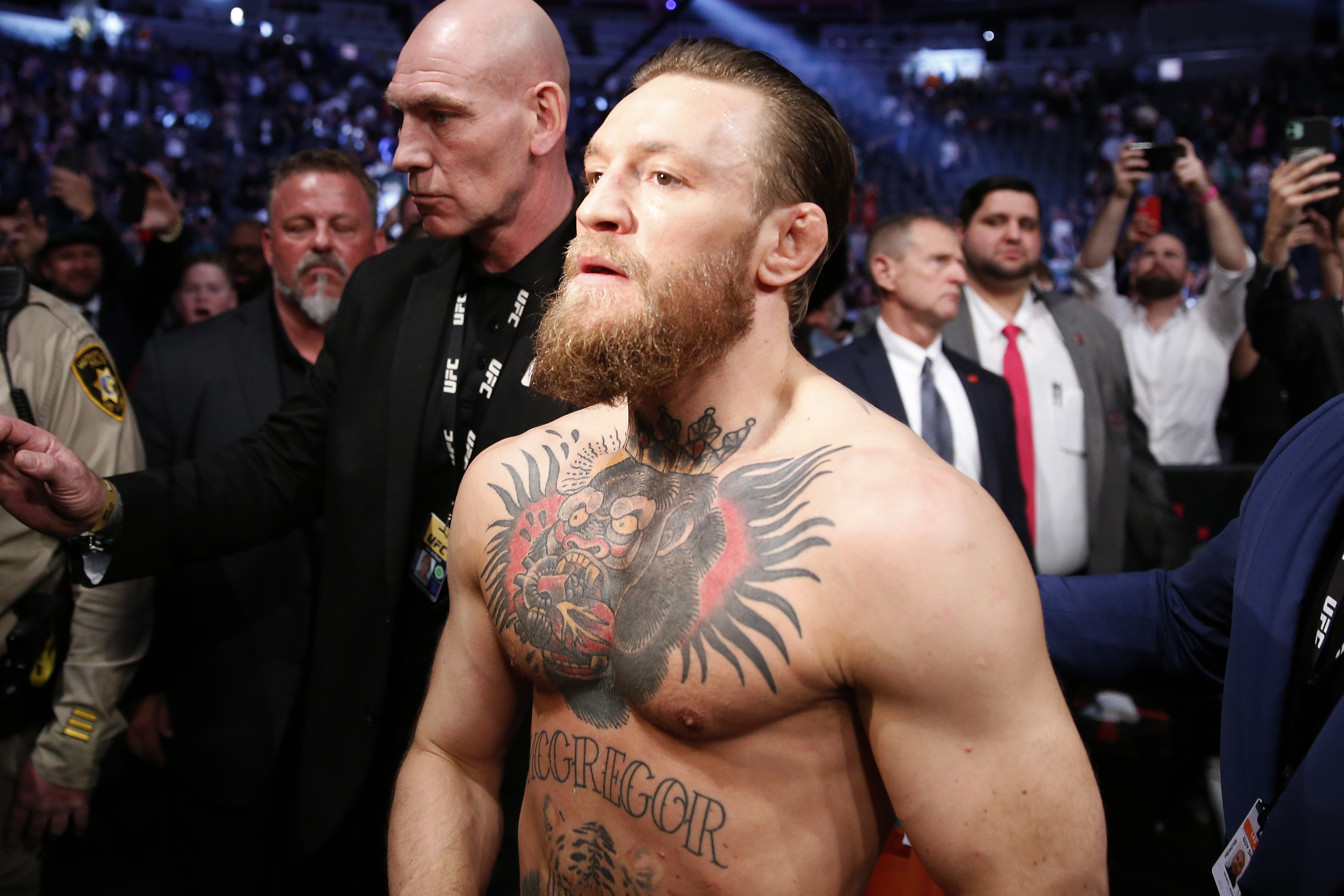 As SPORTBible reported, not long after Usman pulled out of his fight against Burns, McGregor's coach, John Kavanagh, made a cryptic tweet that implied that McGregor would be open to be the main event for the card. This was an extremely cryptic tweet however, as Kavanagh simply posted an emoji. 
That said, ESPN journalist Ariel Helwani pushed Kavanagh for more answers, and Helwani noted an interesting coincidence about UFC 256. Helwani said that UFC 256 was exactly five years from UFC 194, which was the card where McGregor not only won the featherweight belt, but he also knocked out UFC legend Jose Aldo in 13 seconds. This fight instantly made McGregor famous, and he's only been getting more famous since then.
Kavanagh continued to play coy, however. He tweeted just a "12" three times with a GIF of a bottle of Proper 12, McGregor's whiskey brand. Since these are such vague statements, it's not clear what they really mean. But it's entirely possible that McGregor could fight at UFC 256. 
Who could Conor McGregor fight at UFC 256?
Currently, McGregor's situation is up in the air since he's not only "technically retired." But he's also supposedly fighting Manny Pacquiao in a boxing match soon. That said, while McGregor is a great businessman who makes millions no matter who he fights, it's clear his heart is in MMA. 
There are a few possible opponents for McGregor, but one man is more likely than the others. McGregor easily knocked out Dustin Poirier years ago when both of them were featherweights. But now, both men are top contenders in the lightweight division. Not only that but, as DAZN reported, they've both also had negotiation issues with the UFC.
Due to their issues with the UFC, the two men agreed to a charity boxing match that they hoped would skirt by the UFC's rules. Not long after, McGregor said that he had accepted a fight with Poirier. But Poirier then said that the UFC never even sent him a contract. Regardless, since both men are down to fight each other later this year, it's entirely possible that this rematch happens at UFC 256.