The Eagles' Offense Doesn't Fit the NCAA, According to Chip Kelly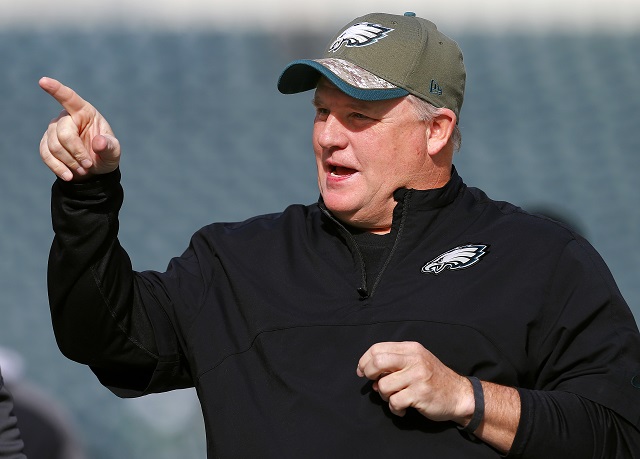 Few coaches have been such a consistent presence in the NFL and NCAA spotlight as Philadelphia Eagles head coach Chip Kelly. After his blur offense reached hearts and minds everywhere when it debuted at Oregon, the system proved so successful that he was able to make the leap to the biggest stage in football, taking over for the departed Andy Reid and tasked with turning around a franchise that had been mired in mediocrity for as long as most fans could remember. There were, as there always are in the NFL, concerns.
"I am going on the record calling Chip Kelly one of the worst hires in pro football history," NFL media analyst Heath Evans wrote the day the news was made official. "[It is] worse than Steve Spurrier, the old ball coach who is one of college football's top offensive minds ever but who failed miserably in the NFL, going 12-20 in two seasons with the Washington Redskins (2002-03). " Evans laid out his reasons, defended his stance, and was promptly proven completely wrong when Kelly lead the Eagles to a 10-6 record and first place in the NFC East.
Nevertheless, Kelly's link to the NCAA remains fully intact, as if the rest of the club isn't going to let him forget where he came from. So, when a head coaching vacancy opened up for the Florida Gators (Jim McElwain wound up with the gig), the press couldn't resist asking Chip if he'd been receiving phone calls about taking the job. His response was priceless.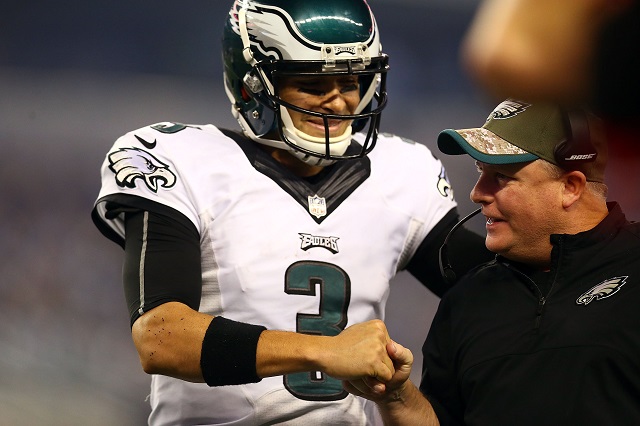 "I'm just not a candidate for a college job," Kelly told reporters. "I don't think our pro offense will work at the college level." This is, of course, a delightful twist on every criticism that was lobbed in his direction before the games were actually played, disproved by Chip's current 19-9 lifetime record as an NFL head coach. Criticisms that extended well into the start of this season, as pundits opined and speculated that it would be figured out by opposing defenses now that there was a season's worth of game tape with which to plan.
Once again, they were wrong. On the other hand, this proves beyond a shadow of a doubt how good Kelly could be if he returned to the NCAA — the guy is winning NFL games with Mark Sanchez under center. Imagine what he'd do with a waiting list of eager recruits?