The Falcon's $24 Million Gamble on Bobby Petrino Doomed the Team for Years
The NFL has seen some awful coaches. Former Lions head coach Marty Mornhinweg saw a dismal 5-27 record. Hue Jackson was almost as bad, compiling a 3-36-1 record in less than two years with the Browns' coach. Jaguars fans won't forget a dismal four years with Gus Bradley Jr. Yet one of the most reviled head coaches of all time is Bobby Petrino.
Petrino didn't even last one season with the Atlanta Falcons before bailing out on them and skulking back to college football. Let's look at Petrino's brief but disastrous tenure and its lingering effects on the Falcons franchise.
Red flags from the beginning
Like many NFL coaches, Petrino got his start in college football. In 2003, he took his first head coaching position with the University of Louisville. He'd previously spent one successful year as the Cardinals offensive coordinator, and the team was eager to bring him back in a position of greater responsibility.
Petrino ultimately spent four years as head coach at Louisville, turning the Cardinals into a perennial contender. In 2006, Petrino signed a new contract with the university, one that'd pay him $25.6 million over the next 10 years. From all appearances, Petrino was pleased and so was the team. However, he only spent six more months there.
Bobby Petrino's transition to the NFL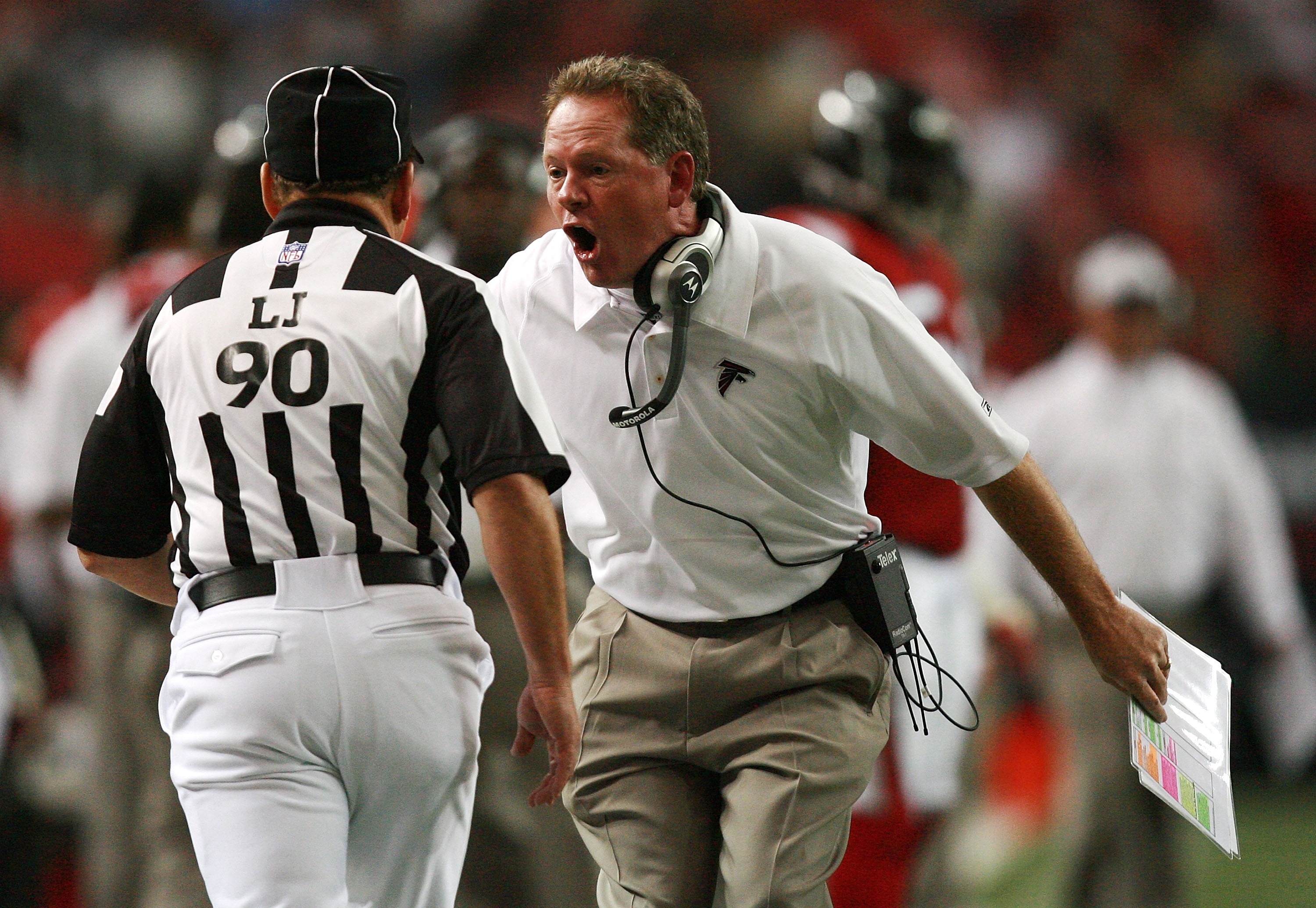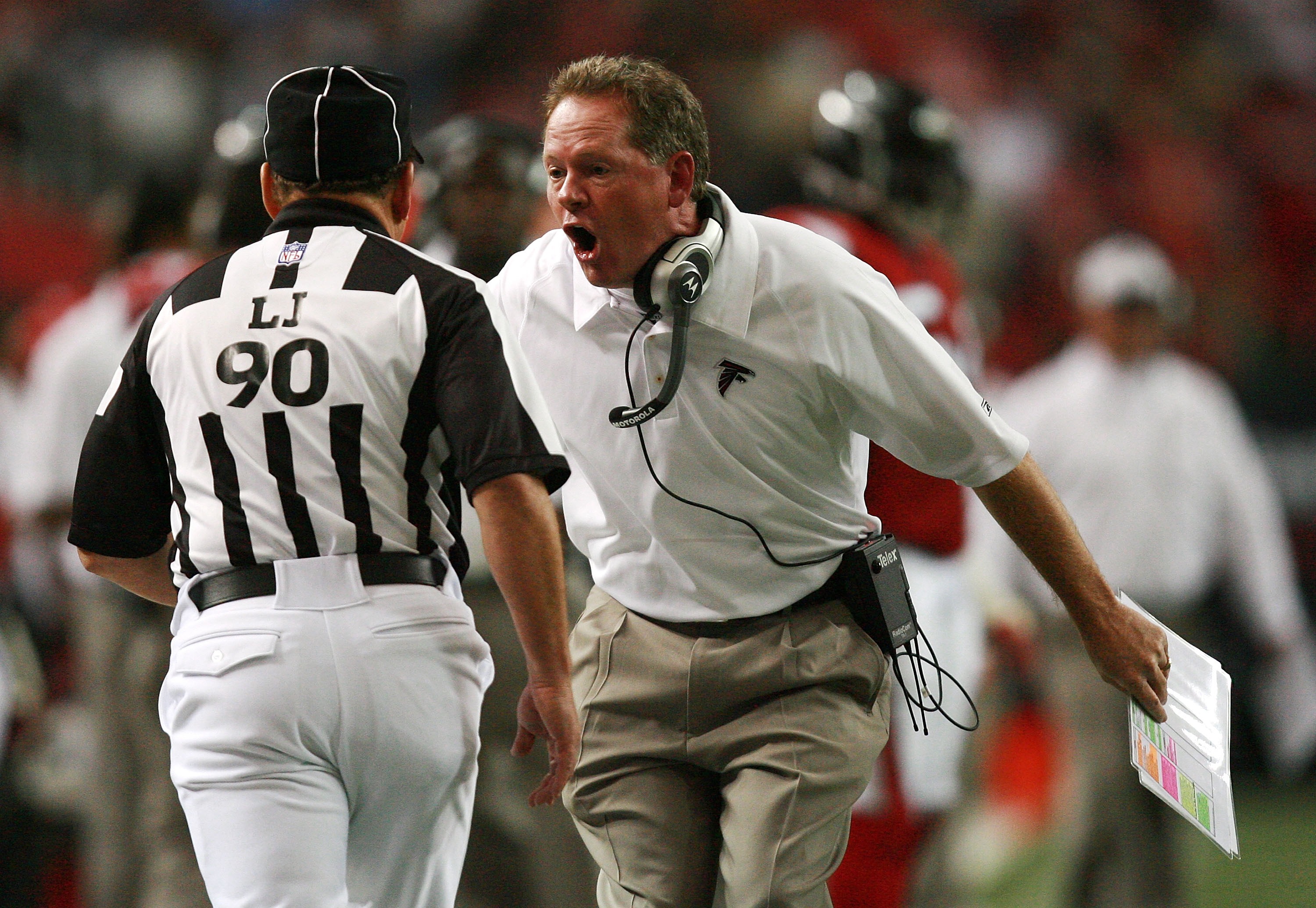 In January 2007, Petrino made the surprise announcement that he had taken a new job as the head coach of the Atlanta Falcons. Louisville was obviously stunned. After all, Petrino still had nearly 10 years left on his contract. His new deal with the Falcons paid him $24 million over a five-year span, making it essentially twice as lucrative as his deal at Louisville.
From the beginning, reporters and NFL analysts warned that Petrino's signing would likely prove disastrous. Yet the Falcons were thrilled about the new acquisition. They hoped Petrino could help Michael Vick reach his true ceiling as a quarterback. Vick, of course, missed the next two seasons due to his involvement in an illegal dogfighting ring.
The Falcons' season quickly turned into an outright mess. The absence of Vick was certainly part of the team's struggles but far from all of it. A lack of leadership from Petrino only exacerbated Atlanta's inability to play winning — or even competitive — football. The team quickly slid to the last spot in the NFC South.
Petrino bails on the Falcons
By December, the Falcons had compiled a 3–10 record, with virtually no hope of fighting their way back. The players showed a pitiful lack of spirit, but it was nothing compared to that of their supposed leader. Petrino didn't even show the strength of character to stick around and try and make things right.
Instead, he bailed on the Falcons at their lowest point, leaving the team to take a new position as the head coach at the University of Arkansas. Petrino managed to bungle even his exit. Less than 24 hours before he announced his decision, he had personally promised team owner Arthur Blank that he was dedicated to sticking with Atlanta.
Petrino didn't even have the guts to tell his players personally that he was leaving. Instead, he left laminated notes on the lockers of the players. By that point, Petrino had basically already lost all the respect of both the players and the Falcons' coaching staff. In a later interview, reports Cincinnati.com, Falcons defensive coordinator Mike Zimmer called Petrino a "gutless MF."
Given his disastrous tenure with the Falcons, and the complete lack of integrity he showed, it should come as no surprise that Petrino has never held another coaching position in the NFL.