The Final Jersey Michael Jordan Ever Wore in an NBA Game Just Sold for Over $500,000
Michael Jordan is arguably the single greatest player ever to don an NBA jersey. Unsurprisingly, he remains one of the most recognizable figures in pro sports — even over 17 years post-retirement. Jordan's ongoing popularity means there's also a profitable resale market around his memorabilia.
The growth of this market shows no signs of slowing. In fact, MJ collectibles continue to set new records in auction houses. Let's look at how the surge is part of an industry-wide trend, before looking at the staggering prices of recent Jordan memorabilia.
The booming sports memorabilia market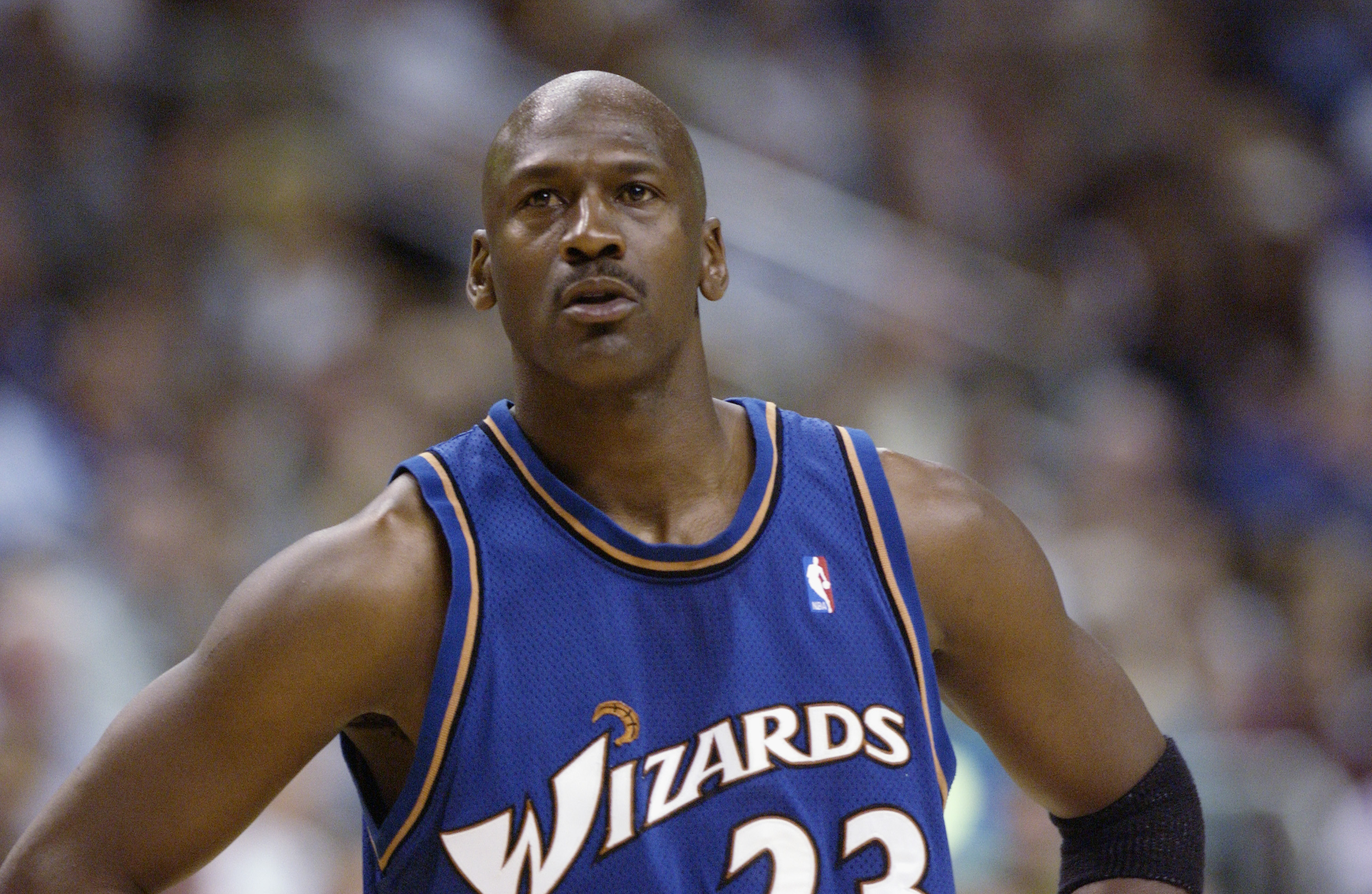 RELATED: Would You Pay $7.3 Million for a Patrick Mahomes Trading Card Collection?
Sports memorabilia, whether trading cards, signed balls, or even game-worn apparel, has always generated interest from sports lovers. Yet never before have such items commanded the kinds of exorbitant prices as they do today. Crazier still, there doesn't seem to be any end in sight to the booming trade.
As a whole, the sports memorabilia market was recently valued at a whopping $5.4 billion. That total takes into consideration the proceeds generated by eBay sales, independent auction houses, and other retail sources. That crazy value cuts across basically all of the major sports leagues, from the NFL to the NBA, to MLB.
The ongoing pandemic has only helped drive consumers into a collecting frenzy. According to Baseball America, last April and May, sports collectible company Fanatics saw increases of 77% compared to the same time span in 2019.
Michael Jordan rookie cards set a new record sale
RELATED: A LaMelo Ball Trading Card Is Worth $100,000 Before He Even Plays in the NBA
As you can imagine, give his historic importance, Jordan memorabilia remains one of the hottest commodities in the market today. That fact was proven by a number of record-setting sales, all made during a recent sale by Goldin Auctions.
According to Forbes, that auction included two Michael Jordan 1986 Fleer rookie cards both with a PSA 10 rating — the highest mark of perfection a card can receive. Both of those cards sold for a record $738,000 each, setting a new record for sales of that highly collectible card.
What makes those sales so astounding is that a virtually identical copy of that same card sold for a mere $24,000 back in 2016. Around ten months ago, the value of that card was estimated at just $35,000. In other words, 1986 Fleer rookie has become more than 21 times more valuable in less than a year.
At least some of that astronomical increase is due to the release of ESPN's ten-part Jordan documentary, The Last Dance, which premiered last April. The popularity of that series — and the increased attention it brought to Jordan — has apparently had a drastic effect on the memorabilia market around him.
A Michael Jordan jersey sells for over $500,000
Jordan's rookie cards weren't the only items to set a record at the recent Goldin auction. That sale included a special Jordan jersey — namely, the jersey Jordan wore during his very last NBA game on April 16, 2003. That jersey ended up selling for an astounding $584,250. To get an idea of the sale's significance, let's look at other noteworthy Jordan jersey sales.
In 2015, another historic Jordan jersey went up at auction: the final regular season jersey he wore with the Chicago Bulls. That jersey sold for $173,240, according to NBC Sports. Last year, a game-worn Dream Team jersey signed by Jordan went up for auction with a starting price of $25,000. That jersey ended up selling for $216,000, reports Highsnobiety.
The recent jersey dwarfed both of those sales, showing that sports memorabilia is in the midst of an unprecedented boom.